As we are coming to the end of the fresh produce season here, I am spending lots of time visiting the farm down the road picking up apples 40 pounds at a time. I'm canning as many jars of applesauce, apple pie filling & apple butter as I can to see just how long it will take me through the cold months here. At the same time I am using some of those things in my baking for the kids & their breakfast. This time I decided to use some of that apple pie filling & make them a frosted breakfast cake. Rarely do I add the frosting for them but this one just seemed like the right recipe to do just that.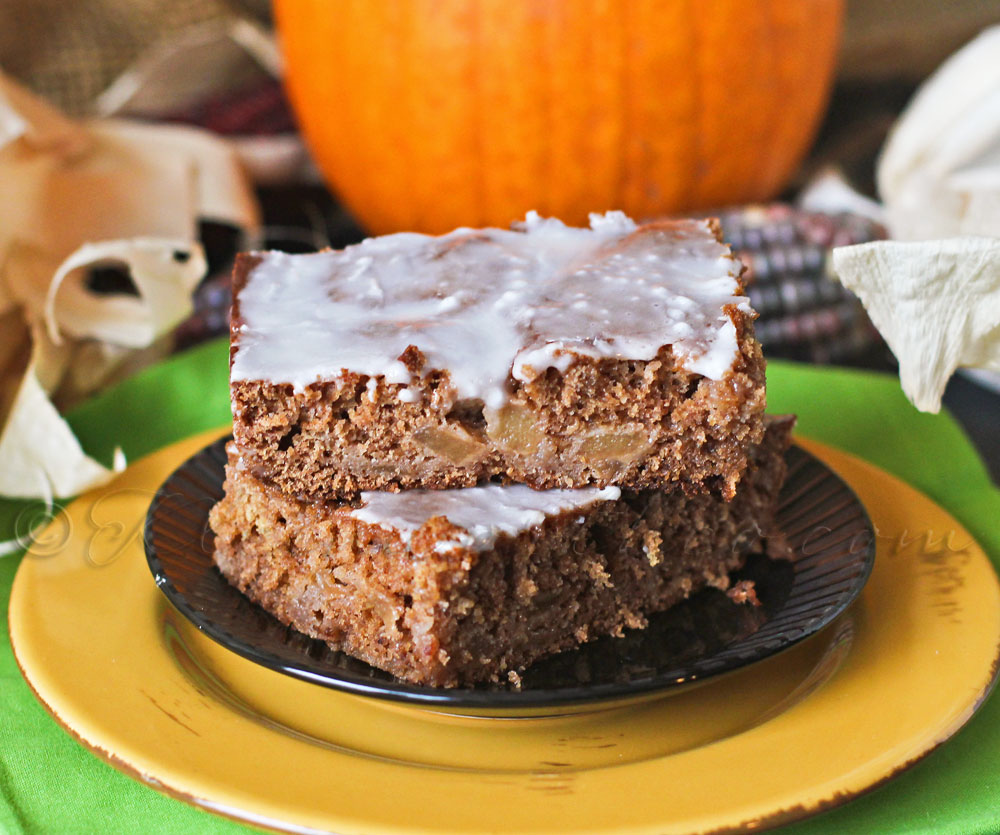 This has the perfect blend of cinnamon & apple. You know my son & his obsession with all things cinnamon was loving this.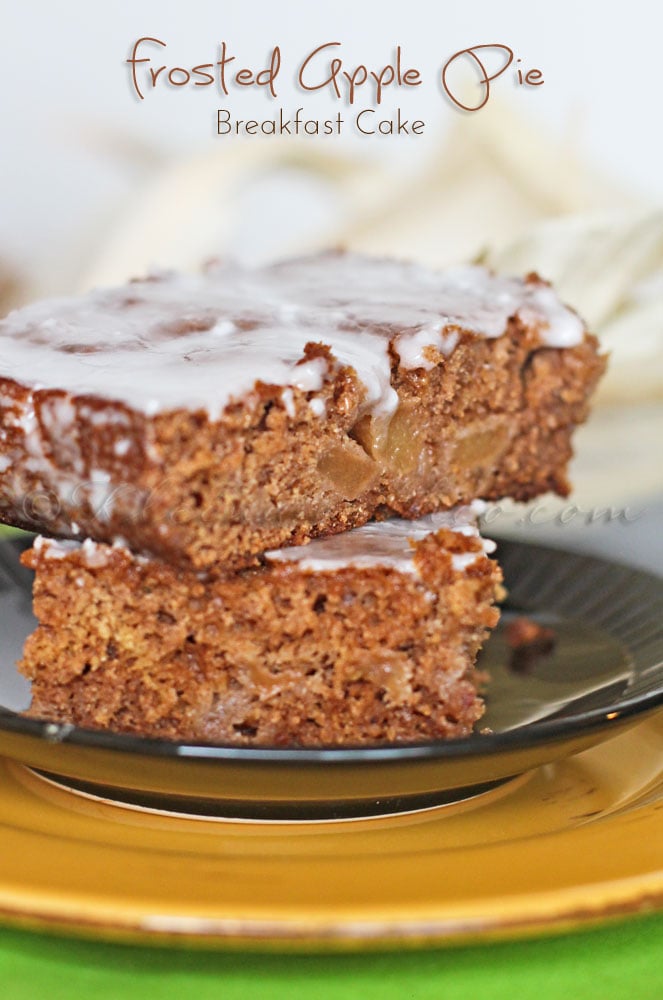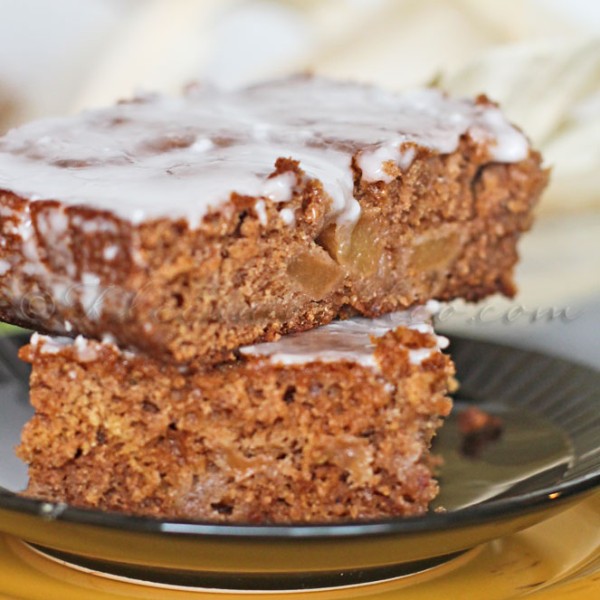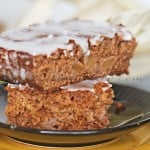 Print Recipe
Frosted Apple Pie Breakfast Cake
Ingredients
1/2

cup

1 stick butter -softened

1/2

cup

sugar

1/2

cup

brown sugar

2

tsp

vanilla

2

large eggs

1

tsp

baking soda

1-1/2

cups

all-purpose flour

1

tsp

cinnamon

1/2

cup

homemade cinnamon brown sugar applesauce

2

cups

apple pie filling
Glaze
1

cup

confectioners sugar

1-2

tbsp

milk
Instructions
Preheat oven to 350 degrees

Spray 9x13 pan with cooking spray - set aside

Beat butter & sugars together until creamy. Add eggs & vanilla- beat.

Add in baking soda, flour - slowly beat into mixture

Stir in applesauce & apple pie filling until well combined.

Pour into prepared pan.

Bake 50-55 minutes or until toothpick test is clean.

Cool 20 minutes on wire rack in pan.

Whisk together glaze ingredients in small bowl & pour over cake.

Allow glaze to harden before serving.

Store in airtight container in refrigerator for up to 3 days.

Microwave 30 seconds before serving.
It's a great fall recipe that your family will love to have in those cool crisp mornings.
Don't forget to come back & join me on Mondays for Project 52
To see where I am linking today- visit HERE