Oh, I'm so excited to share this with you all!!!!!!!!! I love a good caramel sauce. But it has to be homemade. I can always taste the difference between a homemade caramel sauce & a mass produced one. Well……..I took my favorite homemade caramel sauce & added the one flavor EVERYONE is nuts for this time of year…..PUMPKIN. Yep- my friends, I made Pumpkin Caramel. Just when I thought I couldn't LOVE caramel any more than I already do- this takes it over the top. I'm sitting here racking my brain on how many things I can get away with adding it to. Just a little drizzle on just about everything should be good!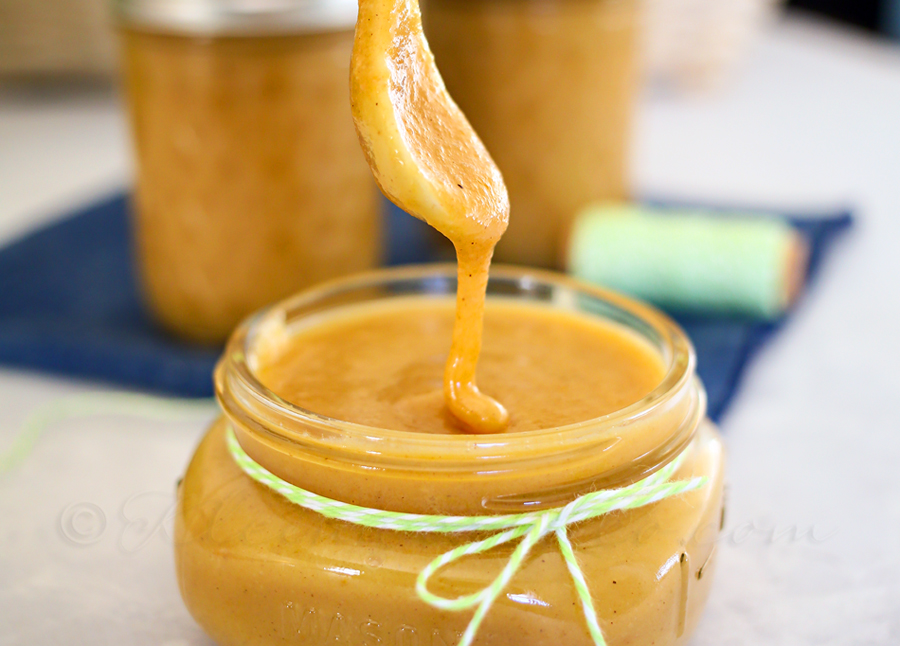 Seriously – the two flavors that scream fall- caramel & pumpkin….all rolled into one!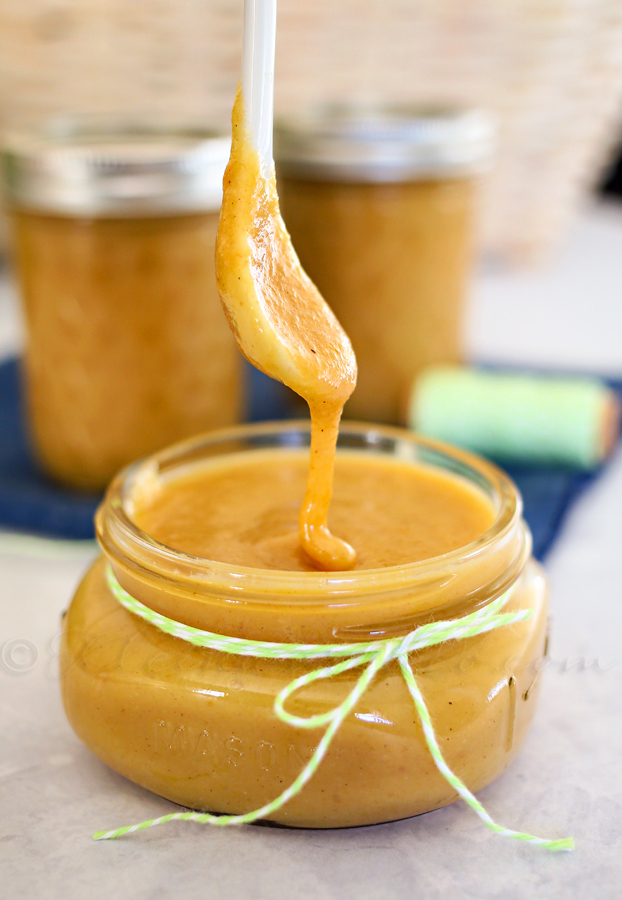 Really – you HAVE TO make this. I can't even begin to express how yummy it is. It takes the amazingness of my Pumpkin Spice Syrup I shared last year & blows it out of the water. If you made that recipe last fall – you will DYE for this one.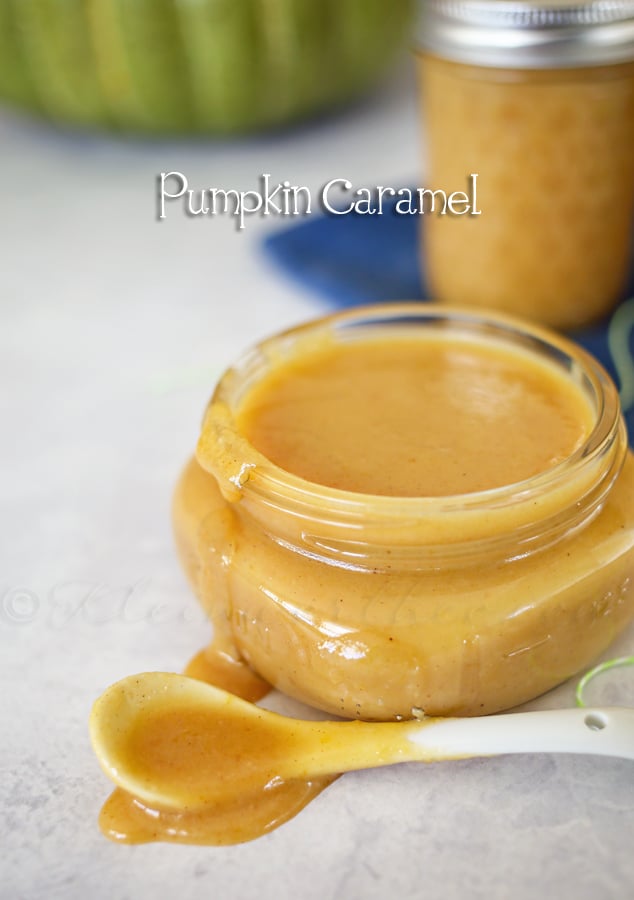 Pumpkin Caramel
Ingredients
1 cup granulated sugar
1/2 tsp coarse sea salt
1/2 tsp cinnamon
1/8 tsp ground ginger
1/8 tsp ground nutmeg
6 tbsp room temperature butter
2/3 cup milk
1-14 ounce can sweetened condensed milk
3 tbsp pumpkin puree not pie filling
Instructions
Heat sugar in heave saucepan over medium

Whisking constantly - cook until sugar starts to clump & turns golden amber - being careful not to burn

Remove from heat & carefully add butter, salt & spices. Stir well.

Return to heat & slowly add milk, pumpkin puree & sweetened condensed milk

Heat to a boil & then turn down to simmer for about 1-2 minutes

Remove from heat & allow to cool about 5 minutes before transferring to sterile jars

Store in refrigerator for up to 1 week or freezer for 1 month.
Want more yumminess?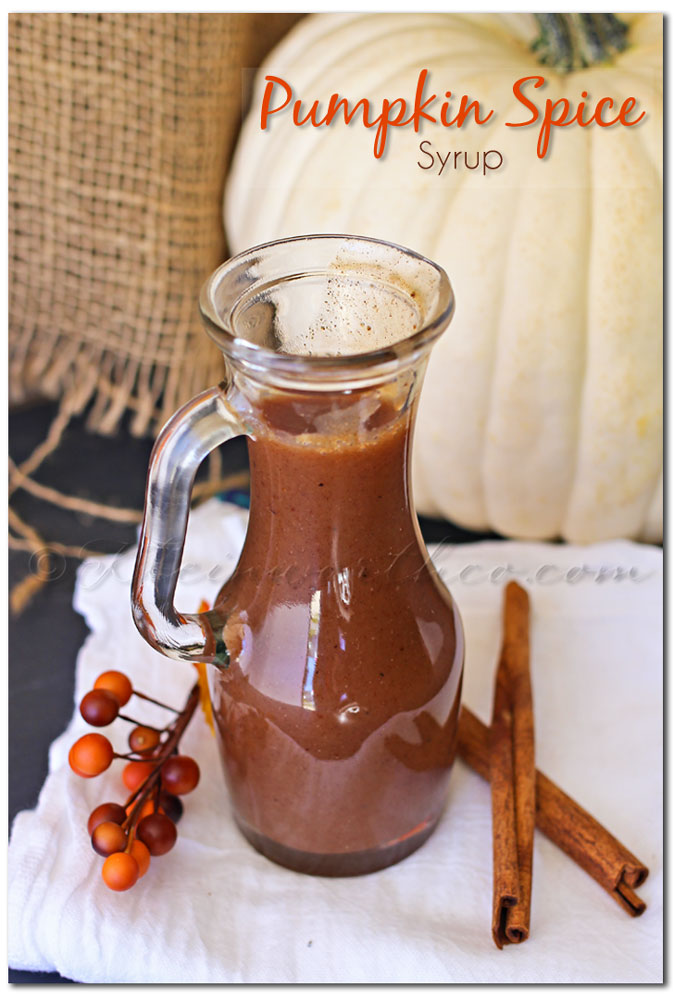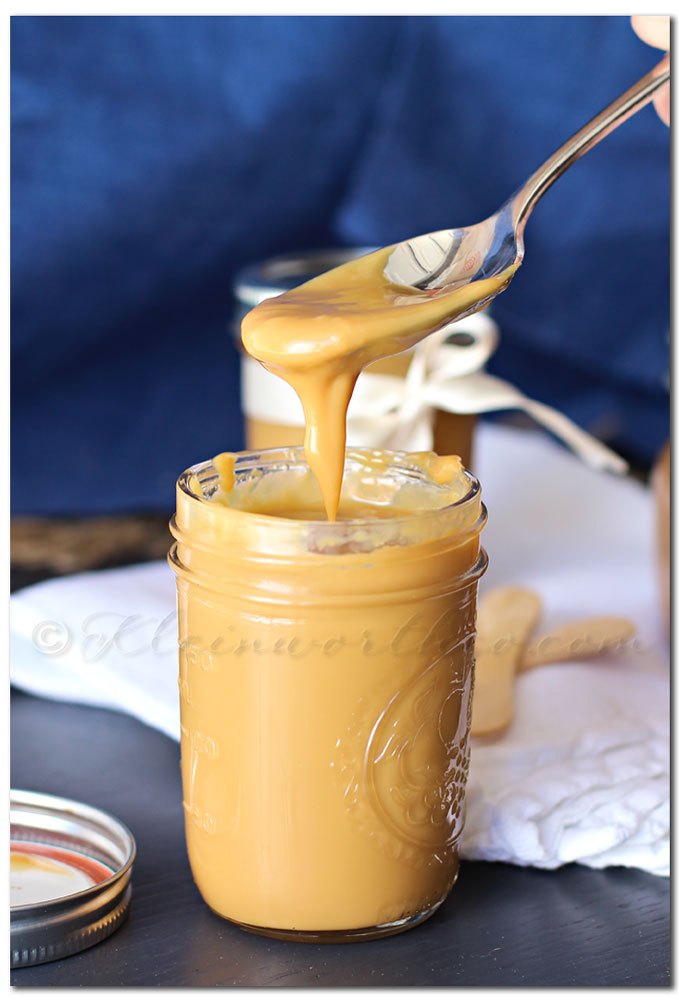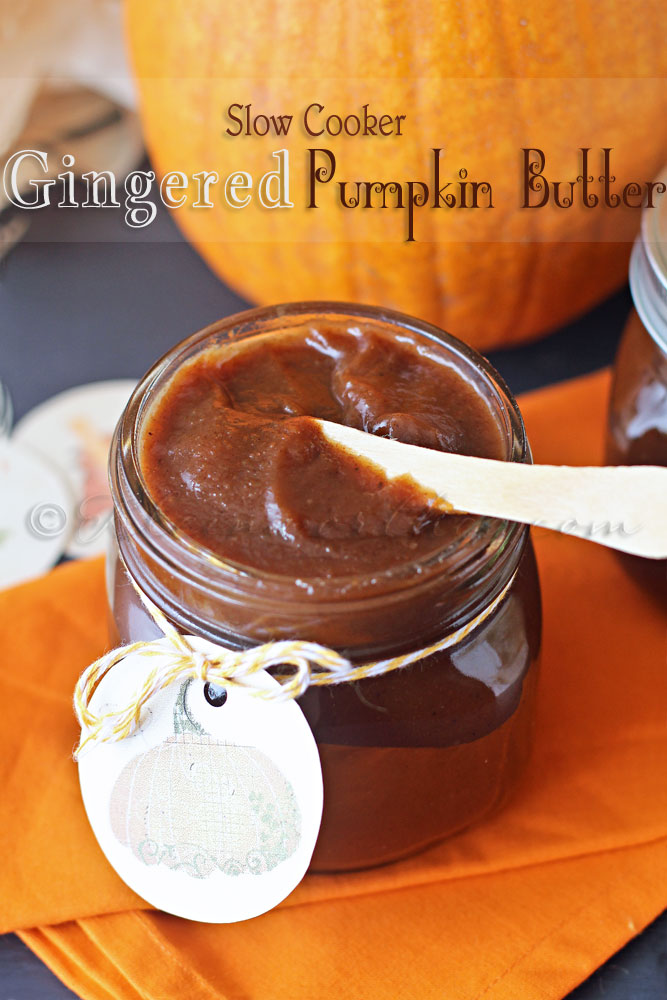 Slow Cooker Gingered Pumpkin Butter
To see where I am linking today- visit HERE