Do you know what today is?? It's October Recipe Round-Up day! That means that I have teamed up with a select handful of some of my FAVORITE bloggers to bring you some awesome recipes today. So what's the theme this month? PUMPKIN of course!!! If you love pumpkin- then this will make you super happy because we have some amazing pumpkin recipes today.
I have had a little bit of an infatuation with making butters out of just about everything lately. So I just couldn't help myself when it came to pumpkin. It's so easy making it in the slow cooker & OH! MY! GOSH! I'm so in heaven. I know that I love apple butter on everything- but this is DEFINITELY my new favorite spread. I am thinking I might have to use all the pumpkins I have in the house right now & stock pile some of this to use through the year.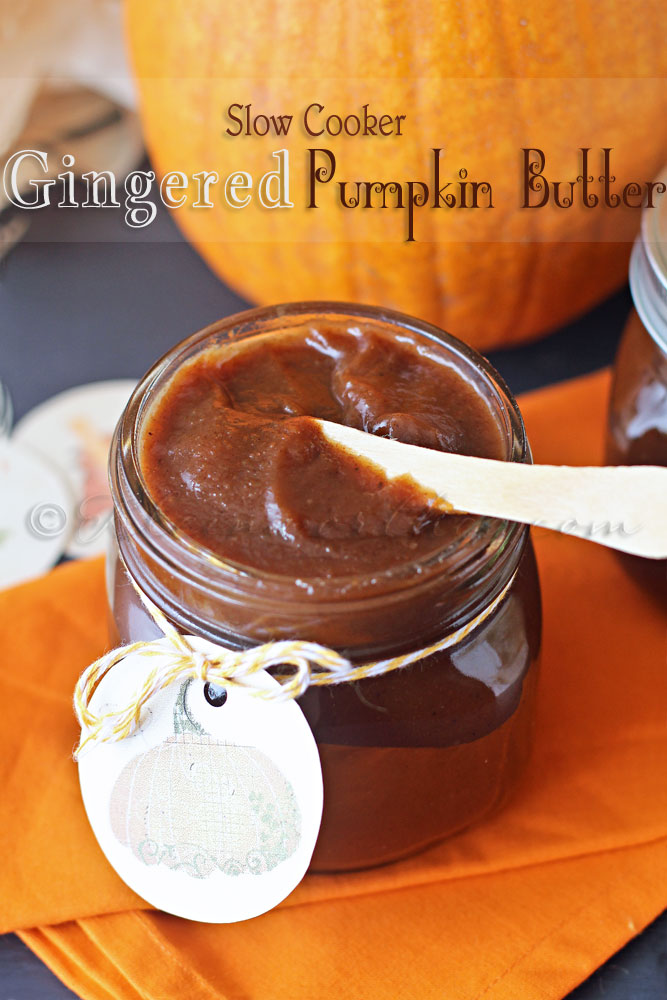 Slow Cooker Gingered Pumpkin Butter
Ingredients
1- 3-5 lb pumpkin- cut skinned & cubed
1-1/2 cups granulated sugar
3/4 cup brown sugar
3 tbsp cinnamon
2 tsp nutmeg
1 tsp pumpkin pie spice
1 tsp ginger
Instructions
Add all ingredients to slow cooker

Cover & cook on high about 3-4 hours - stirring each hour

Once pumpkin pieces become softer (around 3 hours in to cooking) scoop out into blender & blend to smooth consistency.

Transfer back to slow cooker, stir & cook another 30-60 minutes.

Ladle into prepared jars.

Store in refrigerator for 2-3 weeks or freezer up to 6 months.
I'm sharing this as part of our October's Recipe Round-Up. Want more Pumpkin Recipes???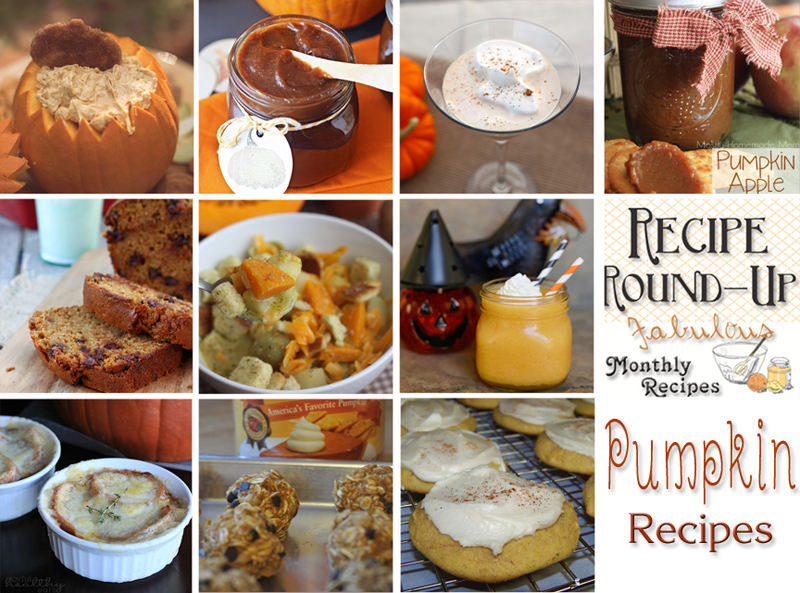 Don't forget to come back & join me on Mondays for Project 52
To see where I am linking today- visit HERE