Make your holiday mornings delicious with this quick & easy Pressure Cooker Eggnog French Toast. Perfectly paired with a cozy cup of coffee to start your day.
This post was sponsored by Community Coffee Company. All opinions expressed in my post are my own.
How do you spend your mornings when you have friends & family in town this time of year? We always have the coffee maker brewing & I like to make some easy & delicious breakfast recipes.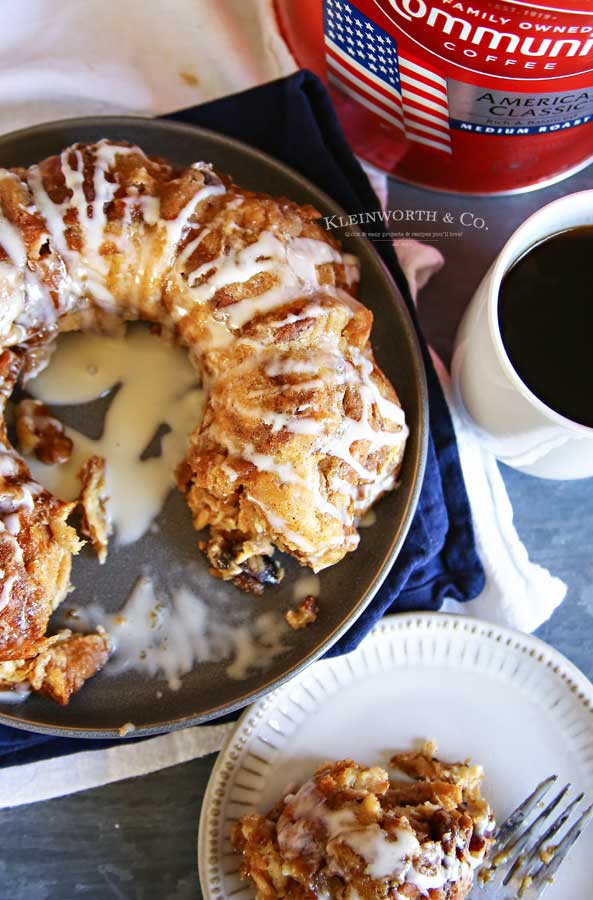 We are huge coffee drinkers in our family & we really savor that first cup in the morning. But there's just something about coming together in the kitchen & visiting with each other over coffee & breakfast. This is why I make sure I pick up the Walmart exclusive Community® coffee American Classic™ blend at Walmart during my weekly shopping trip.
I think it's because I remember when I was growing up I would spend time at my grandparent's house & they always had coffee paired with some incredibly delicious breakfast recipe. It always felt so special & I knew my grandmother put a lot of love in those recipes.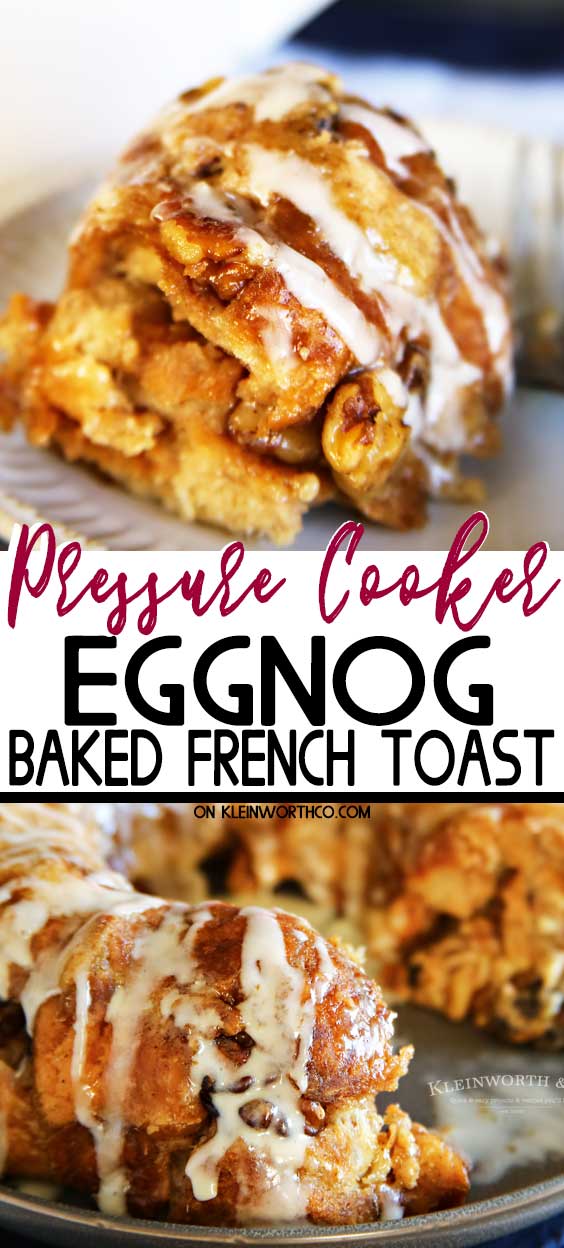 These days I like to take those recipes & make them quicker & easier to make. Recipes like this Pressure Cooker Eggnog French Toast do just that. I mean, we all really love having baked french toast, but being able to make it so easily in the pressure cooker just changes the whole ball game when it comes to breakfast.
Eggnog Breakfast Recipe
No more preparing the french toast & then leaving it in the refrigerator overnight before you bake it. This can be mixed & "baked" in the pressure cooker all in less than an hour.
First thing in the morning I pour myself a cup of coffee while preparing the recipe. I can sip on that & wake up a bit. Then while the french toast is cooking I can pour another cup to enjoy while I wait.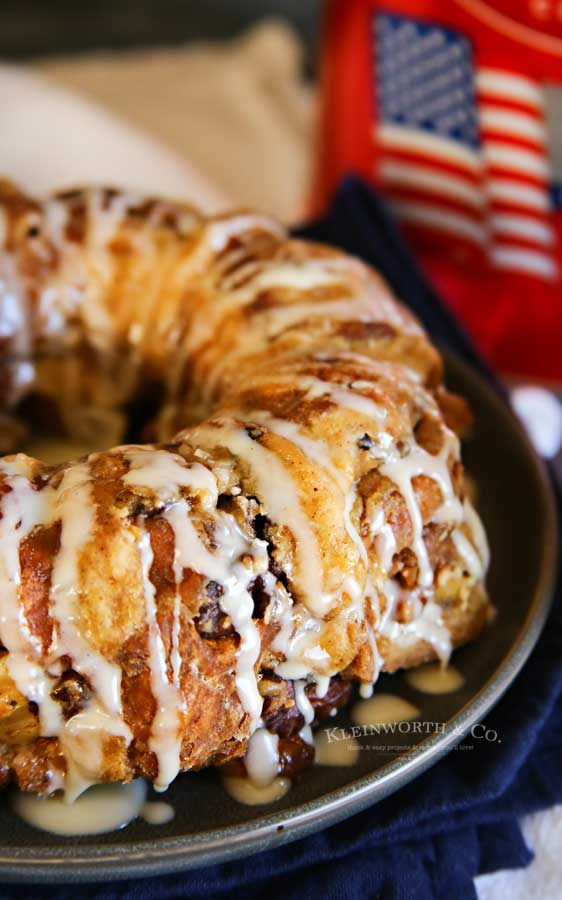 This recipe is so simple & comes together so fast. That eggnog flavor with its nutmeg notes is so perfect for this time of year.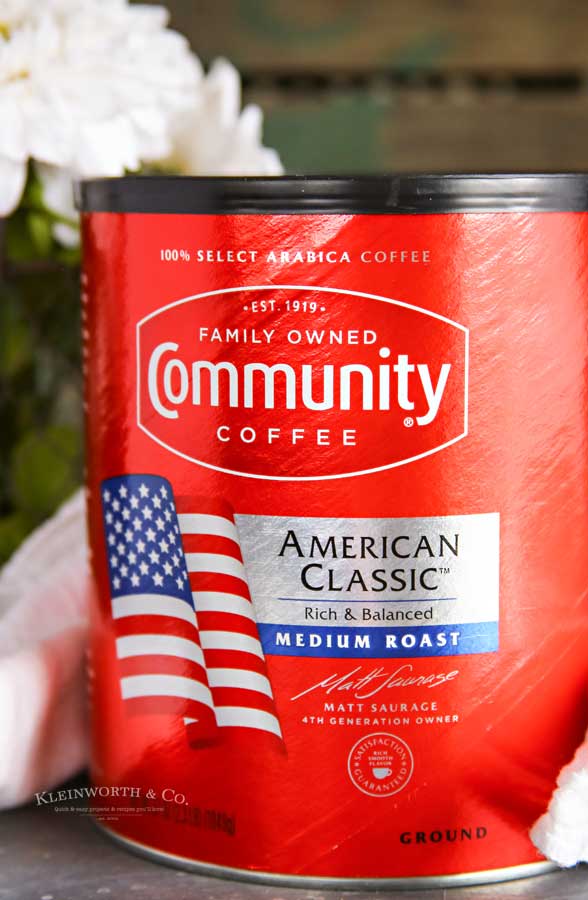 Once everyone else in the house smells the coffee & the french toast, they all come down into the kitchen & serve up some for themselves.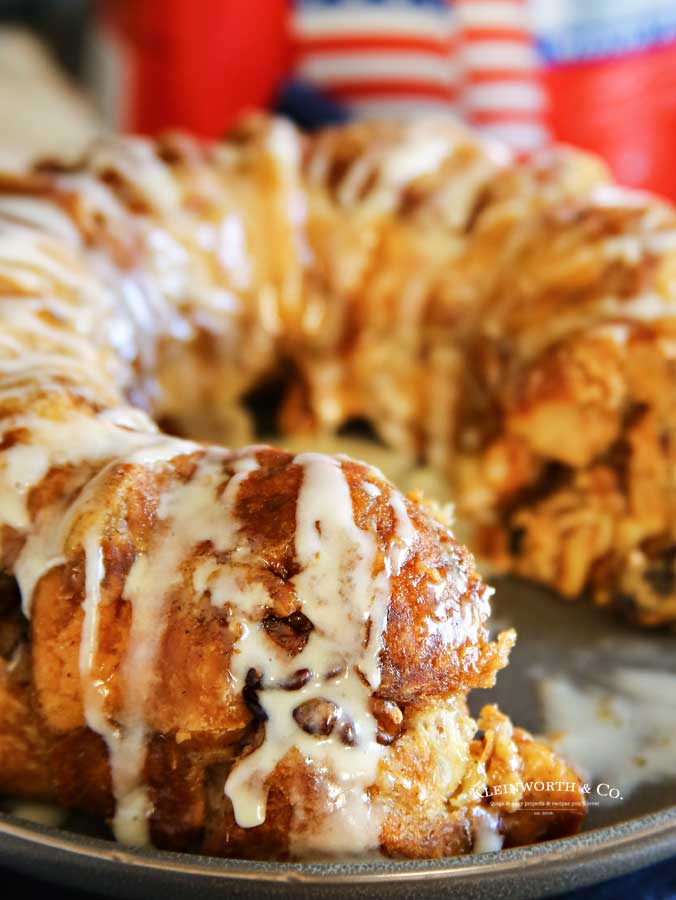 Here are some commonly asked questions
Why Community® coffee?
I love the rich, smooth flavor & consistent quality that comes with every cup of Community® coffee. Community Coffee Company was founded in 1919 & is an importer, roaster, & distributor of the highest-quality premium coffees and teas, it has been operated by four generations of the Saurage family since its inception. That's more than 100 years! Community Coffee Company is the largest family-owned and operated retail coffee brand in America.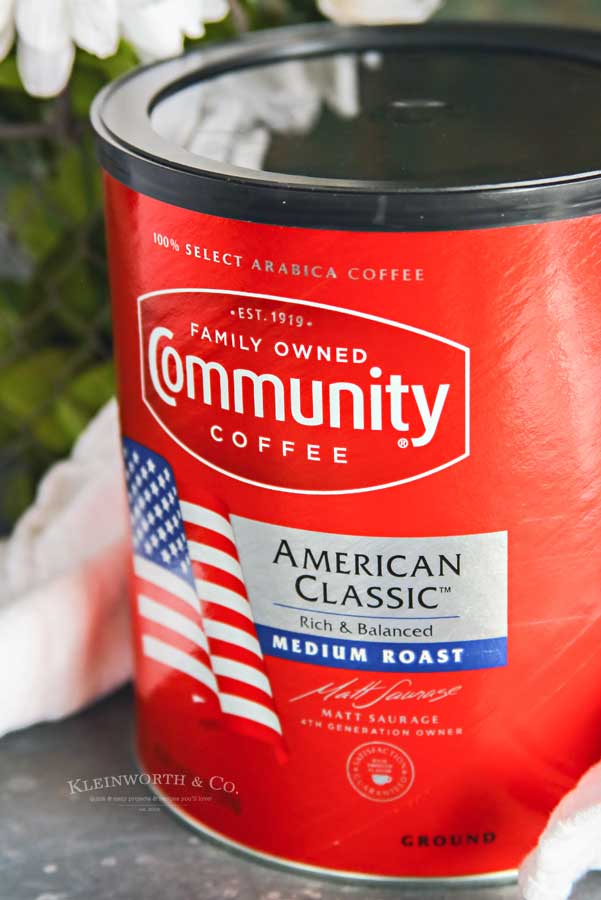 The fact that it is available at Walmart really makes things easy too. Not only do I have 4 different stores near me where I can pick it up, but it is also really convenient when I want to do an online order for pick-up. Having it in my account list of favorites makes reordering so quick & easy. No one wants to run out of coffee.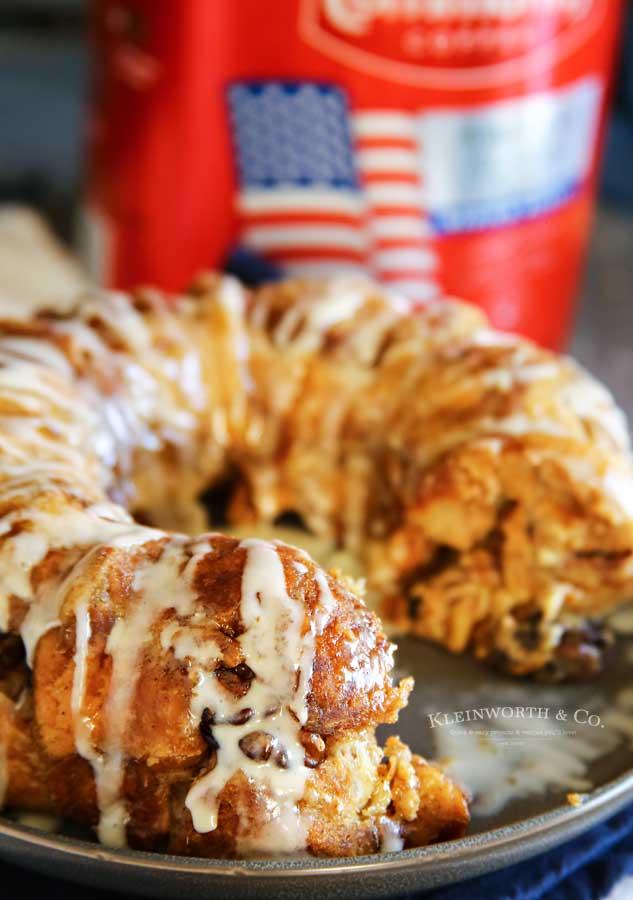 What is the best way to store leftover Pressure Cooker Eggnog French Toast?
After serving, I like to cover the baking pan with foil or plastic wrap. Be sure to label with the date & refrigerate. This french toast will keep for up to 3 days.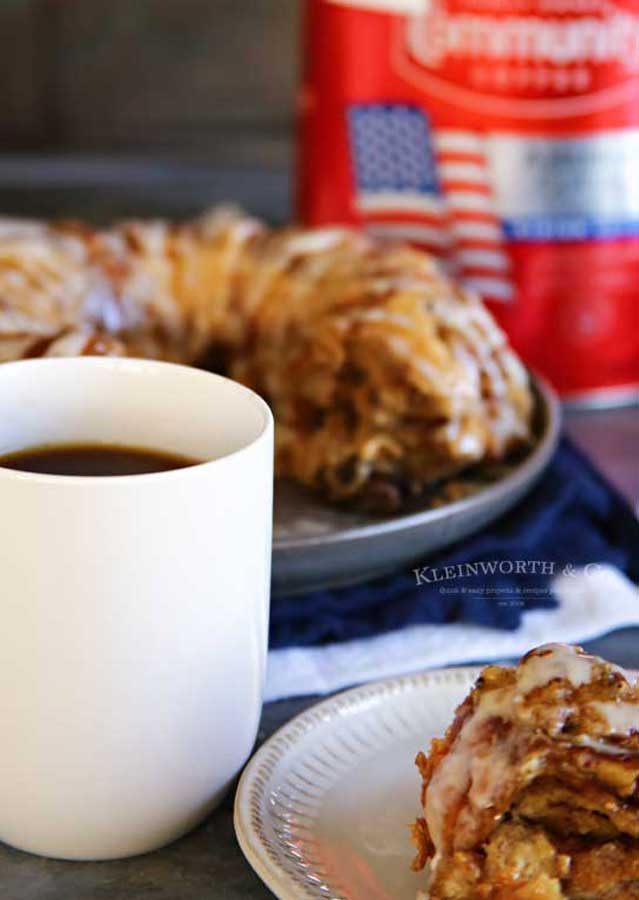 Pressure Cooker Breakfast
Can this recipe be frozen?
Yes, it absolutely can. Just transfer to an airtight container, label with the date & place in the freezer. It should keep for up to 1 month.
More Breakfast Casseroles

HOW DO YOU MAKE Pressure Cooker Eggnog French Toast?
Cut the bread into 1″ cubes & place in a large mixing bowl.
In a smaller bowl, whisk together melted butter, brown sugar, eggnog, milk, eggs, nutmeg, cinnamon, rum/brandy extract & walnuts.
Pour over the cubed bread & fold until all the pieces are moistened.
Let the break continue to soak up the liquid while you grease your bundt pan.
Once greased, transfer bread mixture into the pan.
Pour water into your pressure cooker pot & then place your trivet in the bottom.
Cover the pan with foil & then place on top of a trivet.
Close the lid, set to sealing.
Pressure cook on manual for 20 minutes.
While you wait, you can make the glaze by combining the eggnog & confectioner's sugar together & whisking well. Set aside.
Once done, quick release the pressure.
Once it has depressurized & the valve has dropped, remove the lid & carefully pull out the pan.
Remove the foil.
If desired, you can place the pan in a 350 degree oven for 5-10 minutes to crisp the top.
Once done, allow to cool for about 10 minutes before inverting on a serving plate.
Drizzle with glaze & enjoy!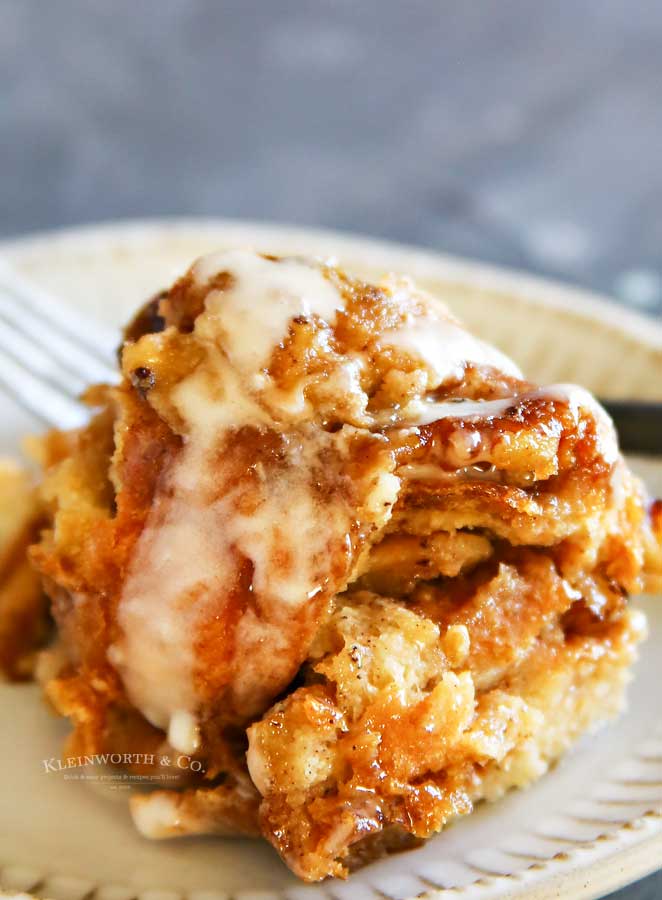 Can this recipe be doubled?
Yes, it absolutely can. If you want to make this recipe for a larger crowd, you can double the ingredients, however, due to the space constraints of the pressure cooker, you will need to cook them back to back, instead of at the same time or all together in a larger pan like you would in the oven.
Holiday Breakfast Recipes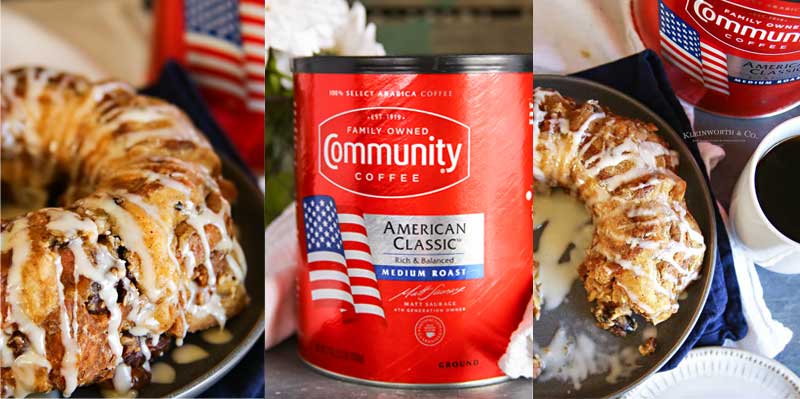 To make this recipe you will need…
COFFEE – you must pair this with Community Coffee's American Classic™ blend
french bread
butter
brown sugar
eggnog
milk
eggs
nutmeg
cinnamon
rum or brandy extract
chopped walnuts or pecans
GLAZE
confectioner's sugar
eggnog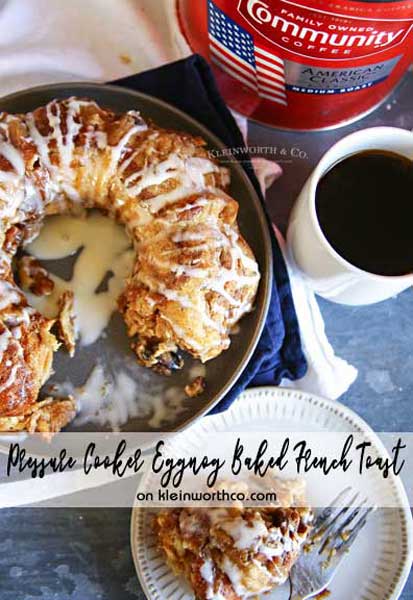 So delicious when paired with Community® coffee!
Scroll to the bottom for the Printable Recipe
Holiday Baked French Toast Recipes
If you love this Pressure Cooker Eggnog French Toast recipe, you're going to love these other recipes to use with Community® coffee too. Please click the link below to find the easy, printable recipe!
Eggnog Recipes
If you love this Pressure Cooker Eggnog French Toast recipe as much as I do, please write a five star review, and be sure to help me share on Facebook and Pinterest!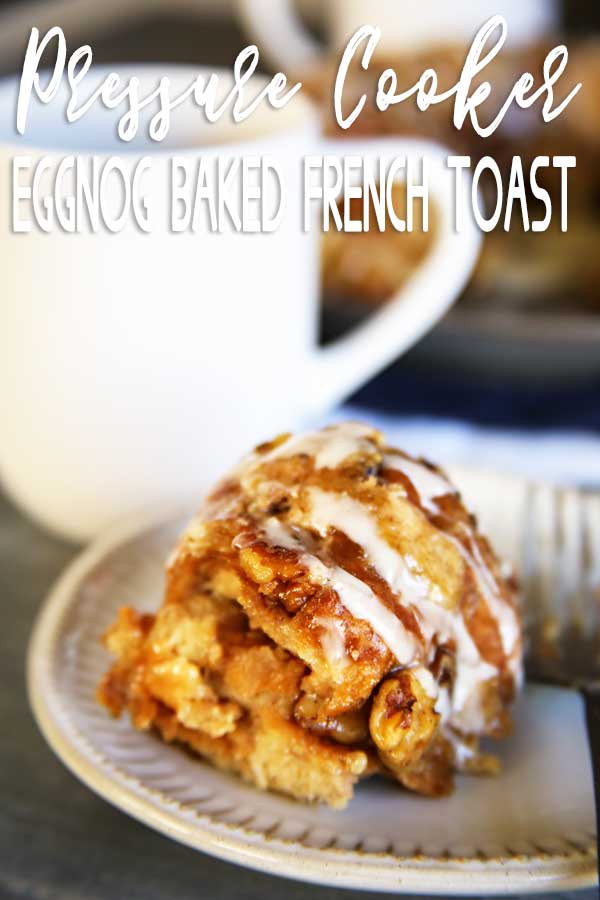 CONNECT WITH KLEINWORTH & CO!
Be sure to follow me on my social media, so you never miss a post!
FB, Pinterest, IG, Email Subscription
Reader Interactions