Baked Churro Donuts are an easy homemade donut recipe. Coated in cinnamon & sugar they taste just like the churros you get at Disneyland. Delicious!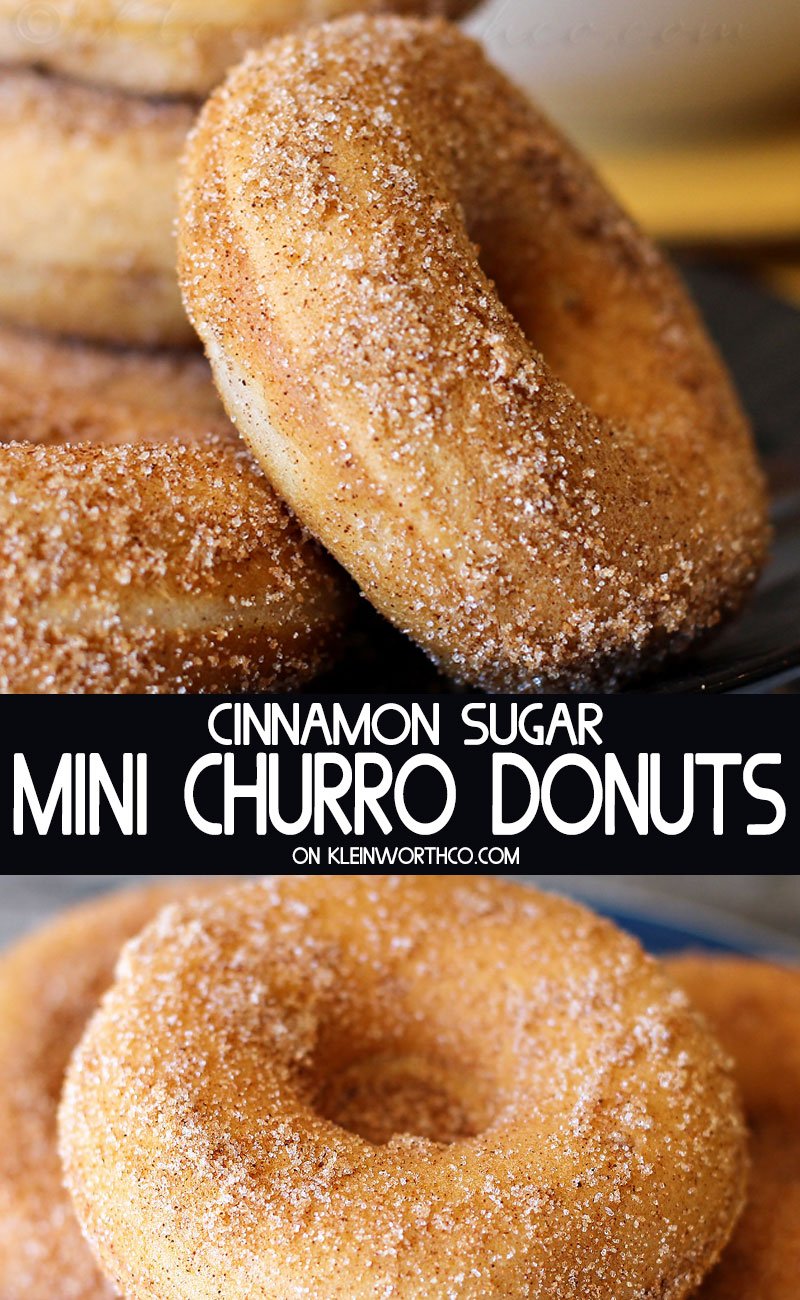 Have you had enough donut recipes yet??  Since I am trying really hard to not run the oven- I have been pulling out the donut maker a couple times a week it seems.  Some are healthier than others- but that's the best part.  I can make them to fit my mood & what I am craving each week.  While I only have one right after the photos of them all- the kids get to have these for breakfast until they run out.
What is a churro donut
This post contains some affiliate links. Click here to read my full disclosure policy.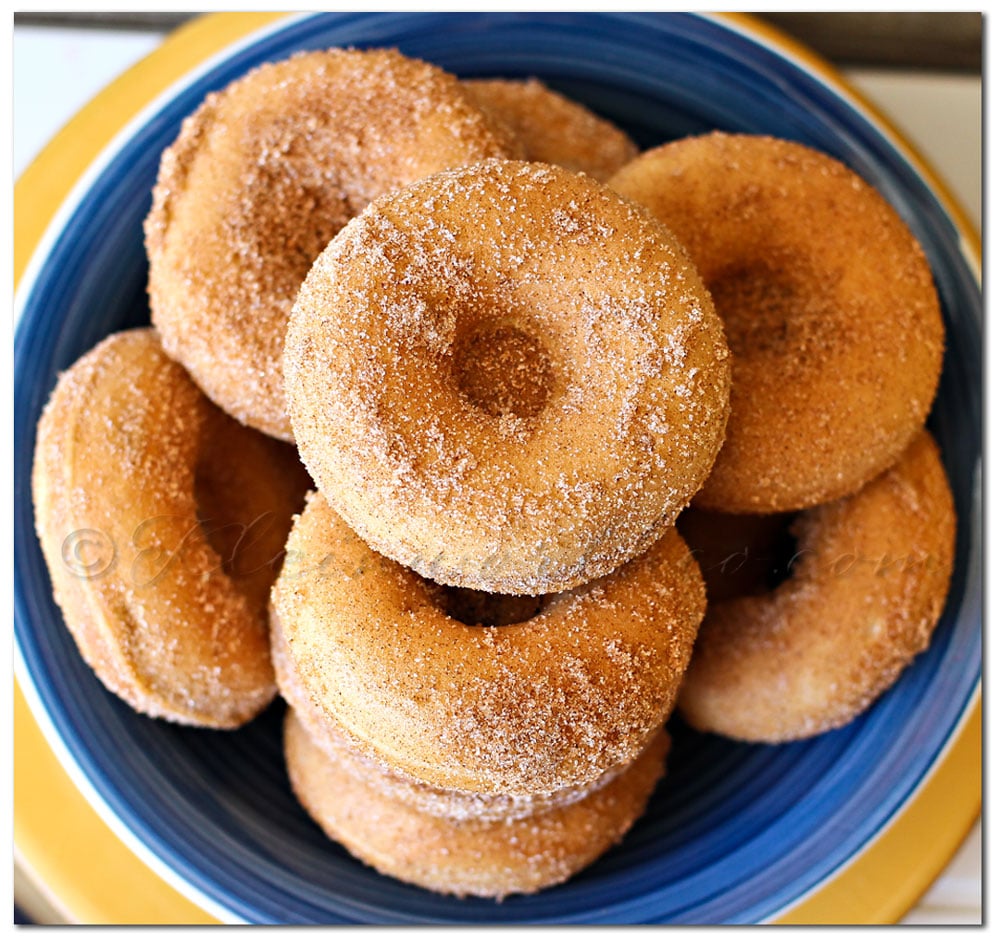 My kids,they are crazy for cinnamon – so of course churros were the first thing to come to mind!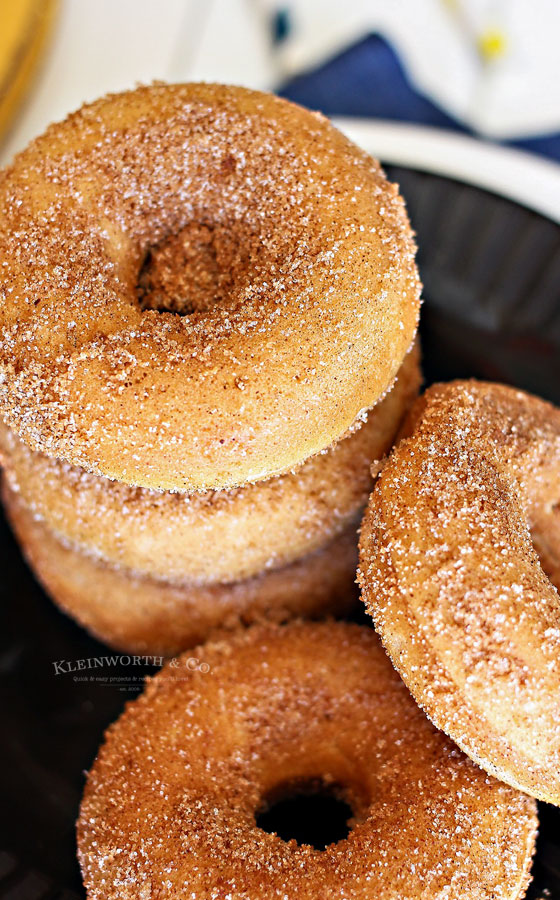 So this time I made…..  Baked Churro Donuts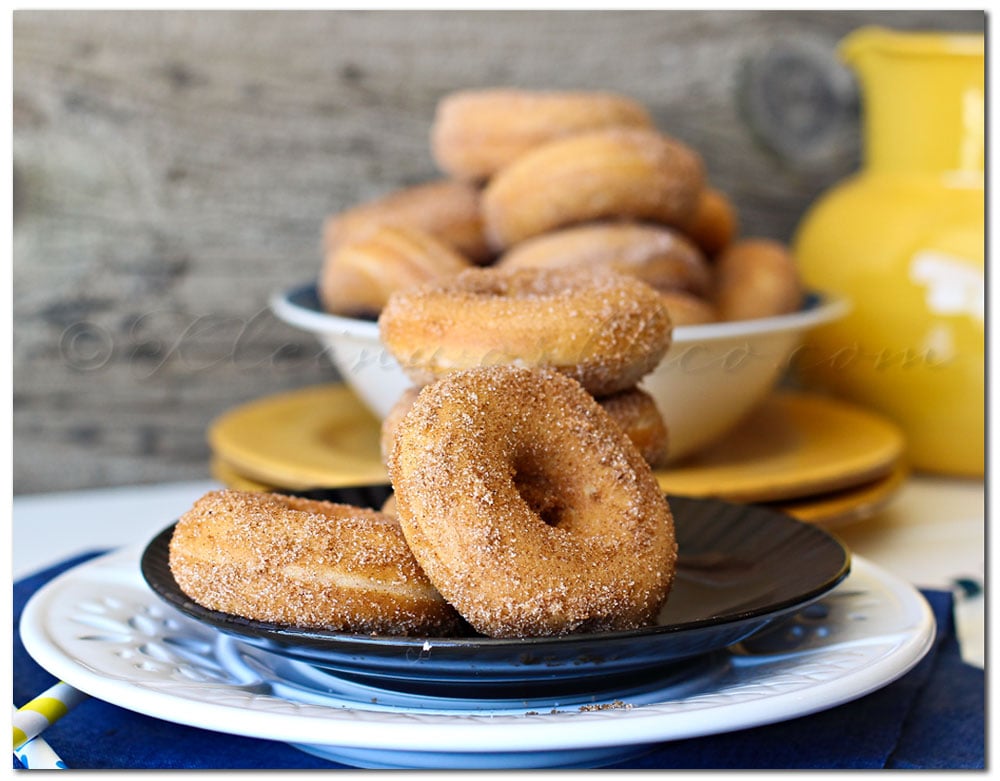 They really can't get enough cinnamon.  If I put it on everything they ate- they would be perfectly happy with that.
Baked Churro Donuts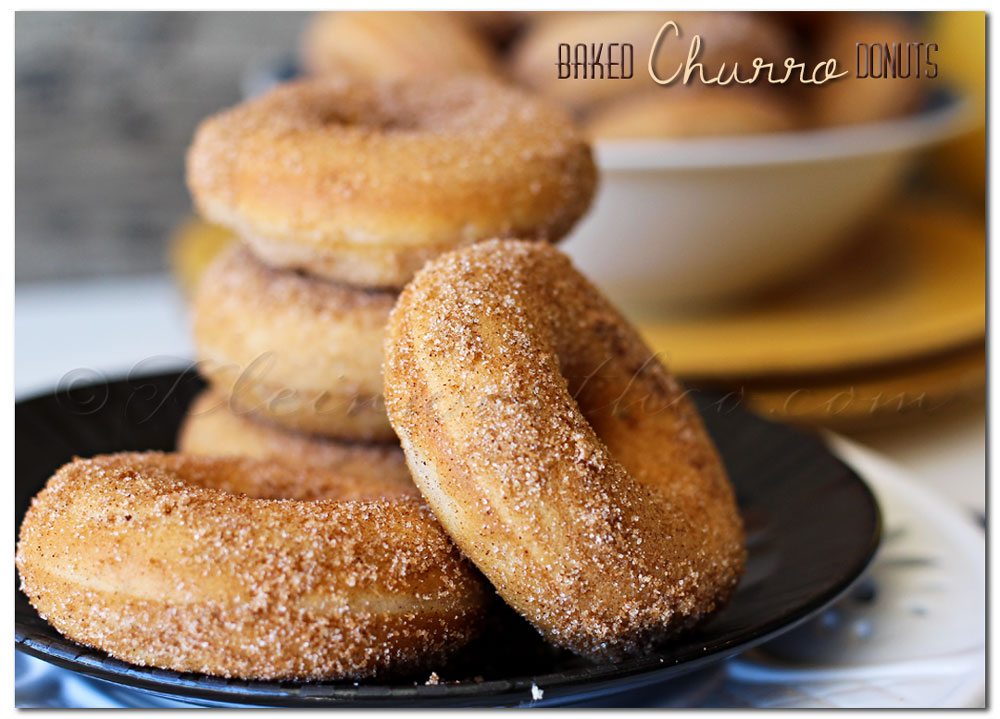 So I do try to incorporate it into a lot of the things I create for them.  🙂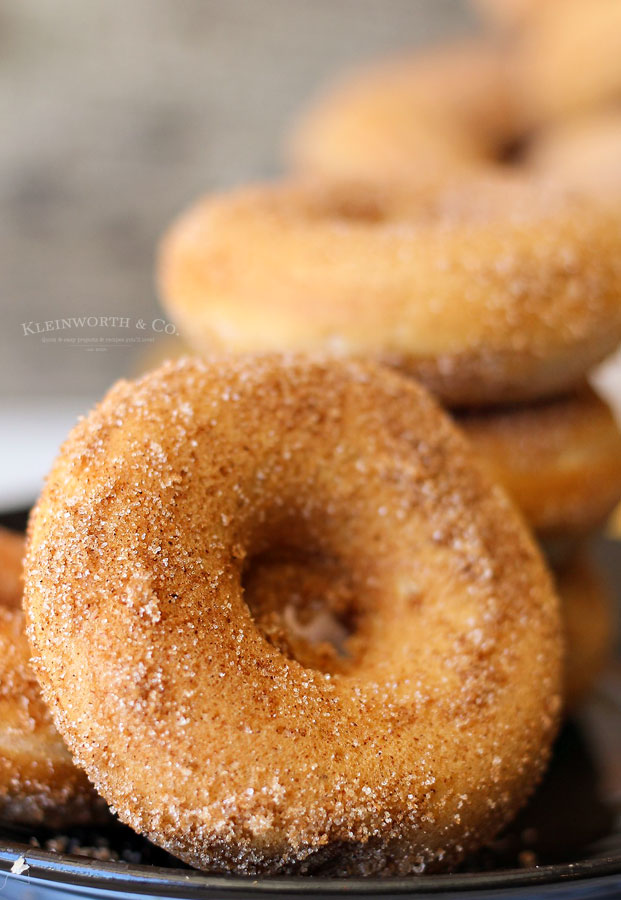 These really do taste like Churros- which immediately make me remember my childhood & going to Disneyland all the time.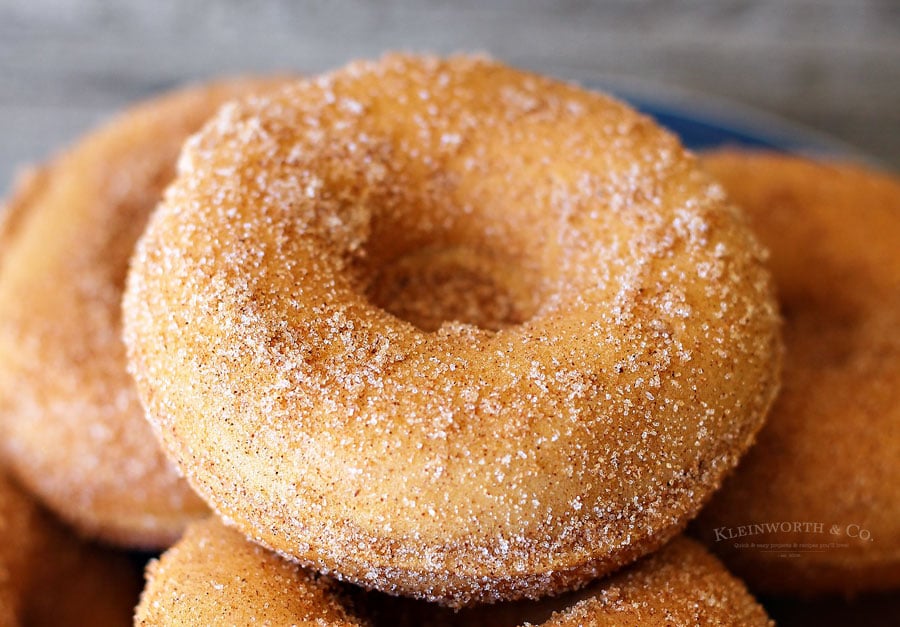 I love baking with cinnamon – adds such a comforting smell to the house.
Baked Donut Recipe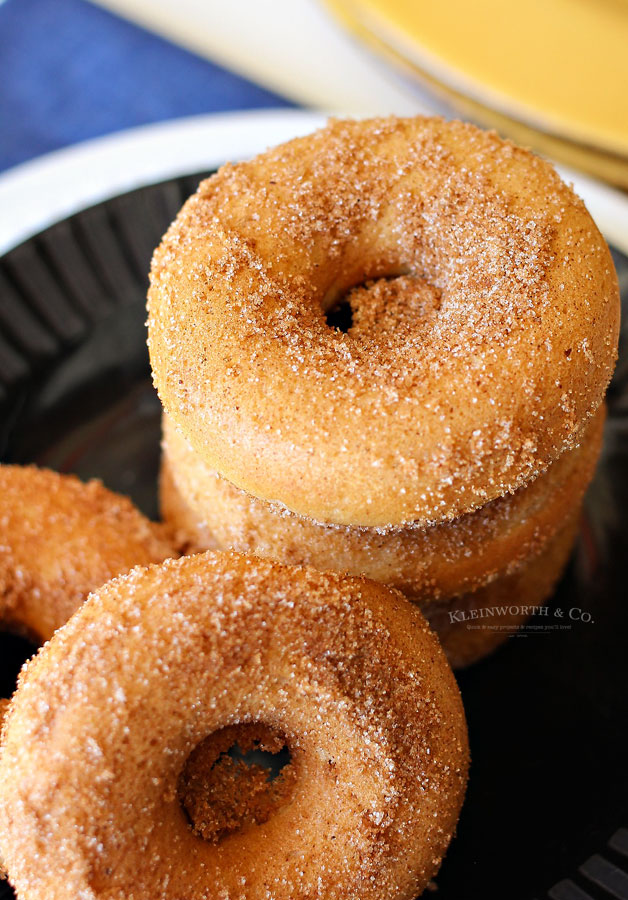 Hope you give them a try!!!  So delish!!
Scroll to the bottom for the Printable Recipe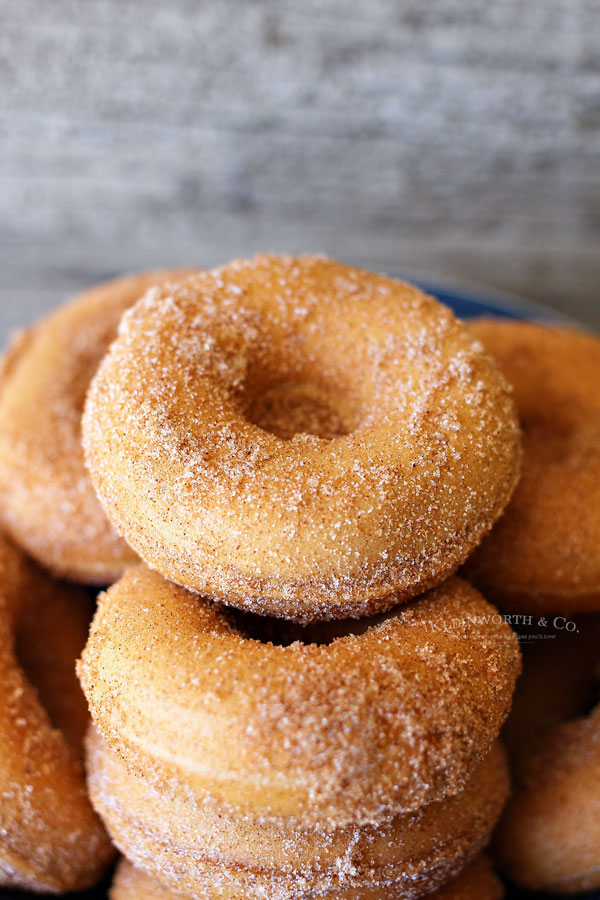 Looking for more of our favorite recipes?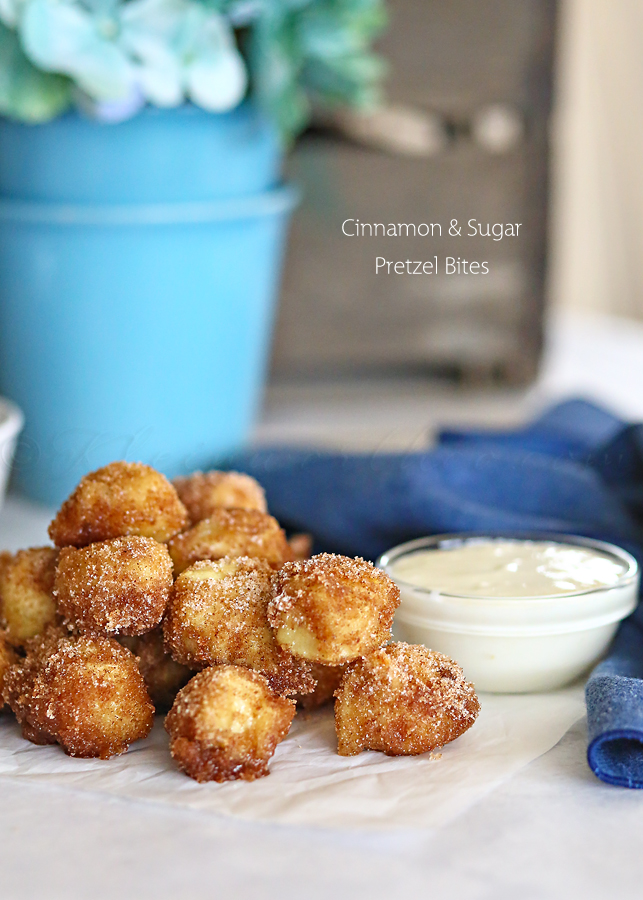 Cinnamon & Sugar Pretzel Bites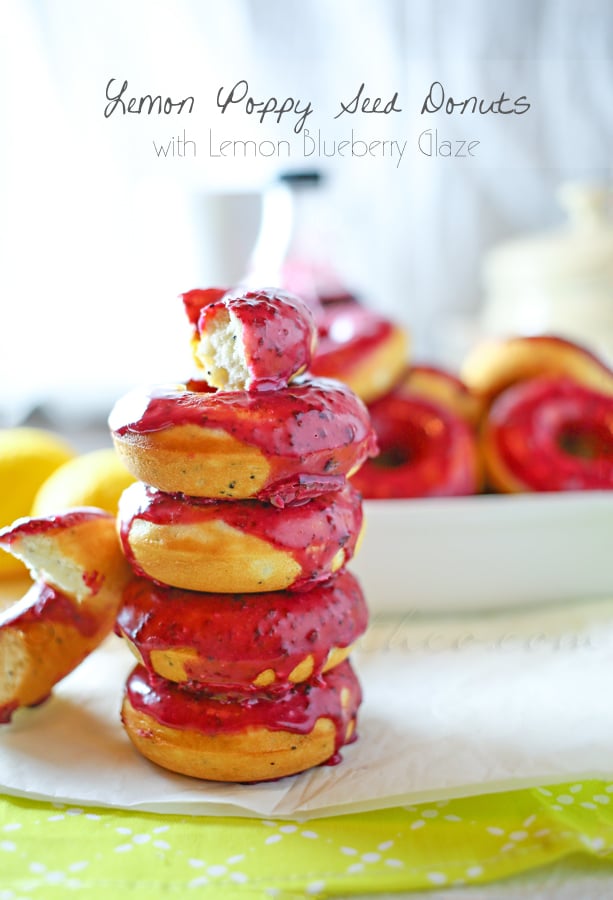 Lemon Poppy Seed Donuts w/ Lemon Blueberry Glaze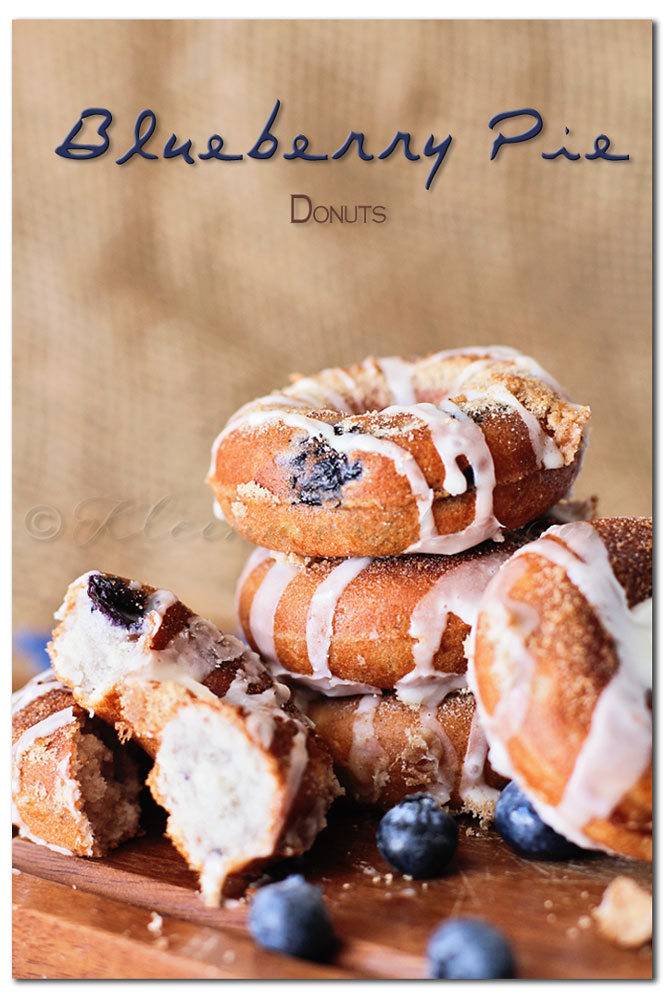 **For this recipe you will need – Mini Donut Maker like this one!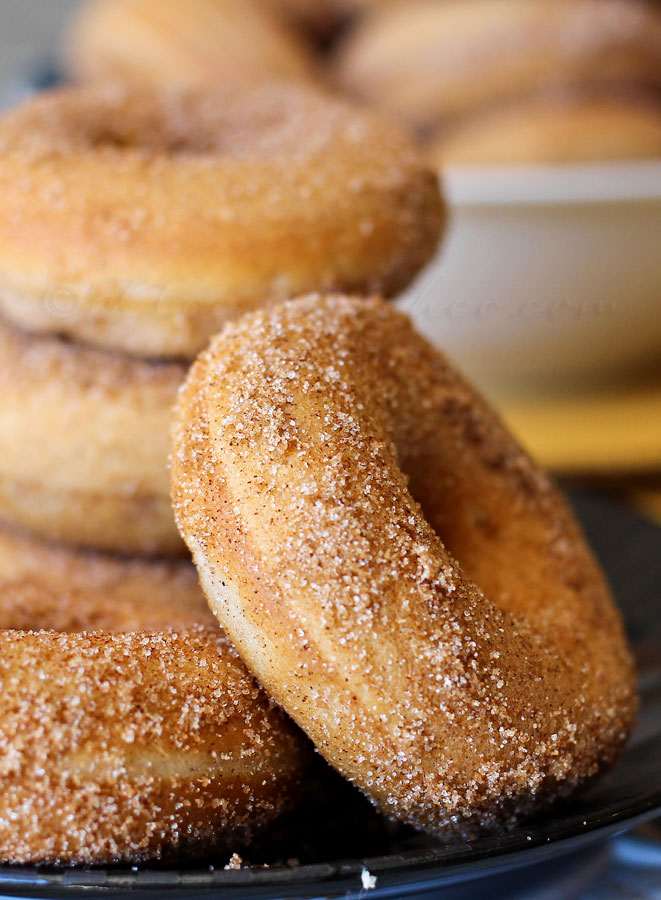 Baked Churro Donuts
Ingredients
Donuts
3 C all-purpose flour
1 C granulated sugar
3 tsp baking powder
2 sticks butter-melted cooled
1-1/2 C Milk
2 eggs
1 tbsp cinnamon
Coating
1/2 C granulated sugar
1/2 C brown Sugar
1 tbsp cinnamon
Instructions
Add all ingredients for the coating into a bowl & whisk to combine.

Pout into paper bag- set aside

Preheat donut maker or if using traditional donut tins- preheat oven to 350.

Next add flour, sugar & baking powder to large bowl. Mix & create a well in the center.

Pour in milk- mix until almost all combined.

Add eggs- stir in well.

Add butter- mix until well combined.

Fold in cinnamon.

Spray donut maker wells or donut pans with cooking spray

Add a portion of batter to pastry bag & pipe in to donut maker wells or spoon into donut pans.

Bake 6 minutes in donut maker or 10-12 in oven.

Remove & immediately put in prepared paper sack. Crimp down tightly to hold in heat & shake to coat with the sugar mix. I then let them stay in the closed bag while I refilled my donut maker for the next batch.

Then remove & allow to cool on wire rack.

Store in airtight container. I keep mine refrigerated & then warm for about 20-30 seconds in the microwave before serving.
Don't miss these great ideas from these bloggers….
Jo Cooks – Cinnabon's Cinnamon Rolls
Family Fresh Meals – Cinnamon Roll Smoothie
Reader Interactions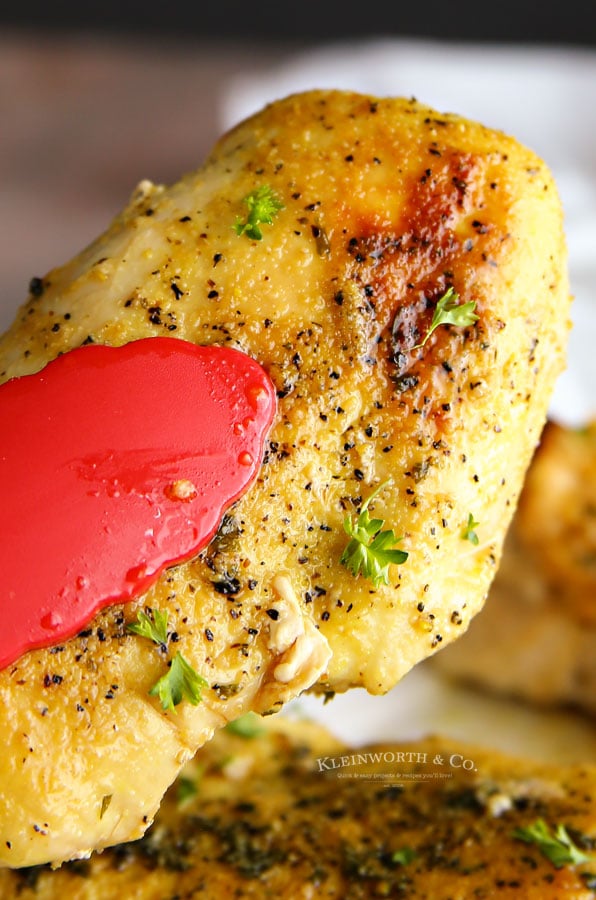 5 Great Ways to Speed Up Dinner!
Get 5 Great Ways to Speed Up Dinner Series!
+ NEW RECIPES & CREATIVE IDEAS DELIVERED RIGHT TO YOUR INBOX!
Join the Club!
ALSO -subscribers receive exclusive 15% off all eProducts!
*I have read & agreed to the Privacy Policy & Terms & Conditions