Do you ever just crave a good donut?? I sooooo do – more often that I probably should admit. While I love making baked cake donuts & they are still my favorite – I truly enjoy a fried goodie every once in a while. So I decided to go back to my old book of recipes (some I have not made in what seems like forever) & make some donuts that I know I love.
Zeppole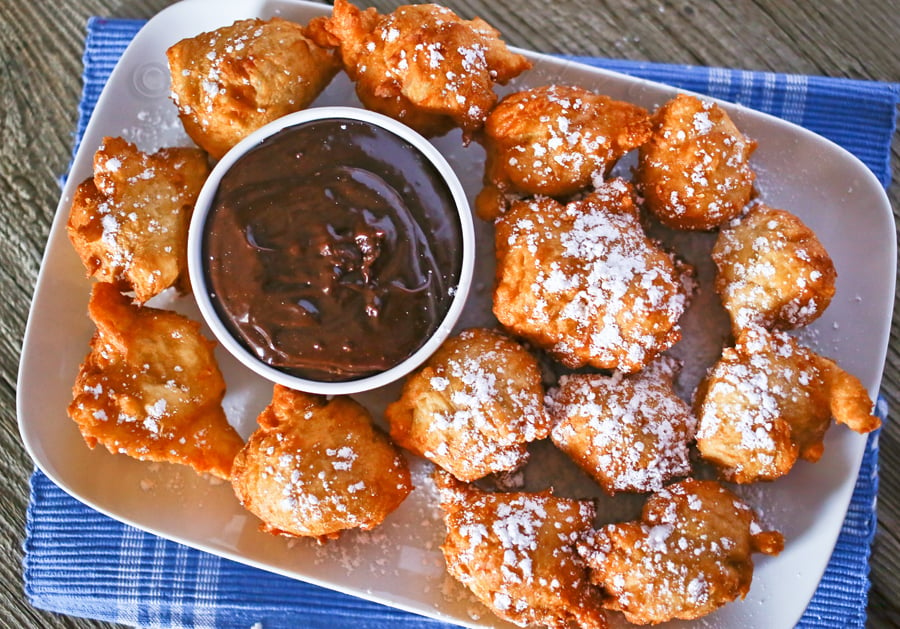 You see- one night I headed to the couch because the grumble of the grizzly bear was keeping me awake. Then around 5 am the grizzly bear came to wake me & try to bring me back to bed. Well at that point the coffee had already brewed (& I could smell it) & I knew I shouldn't put off work any longer. So it was not back to bed for me – it was get to work time. But the first thing that ran through my head as he was nudging me awake was that I didn't have any donuts to start my Saturday morning. I did vocalize this in hopes that he would be ever so sweet & head out to get me some. No go. So I just had to resort to making my own.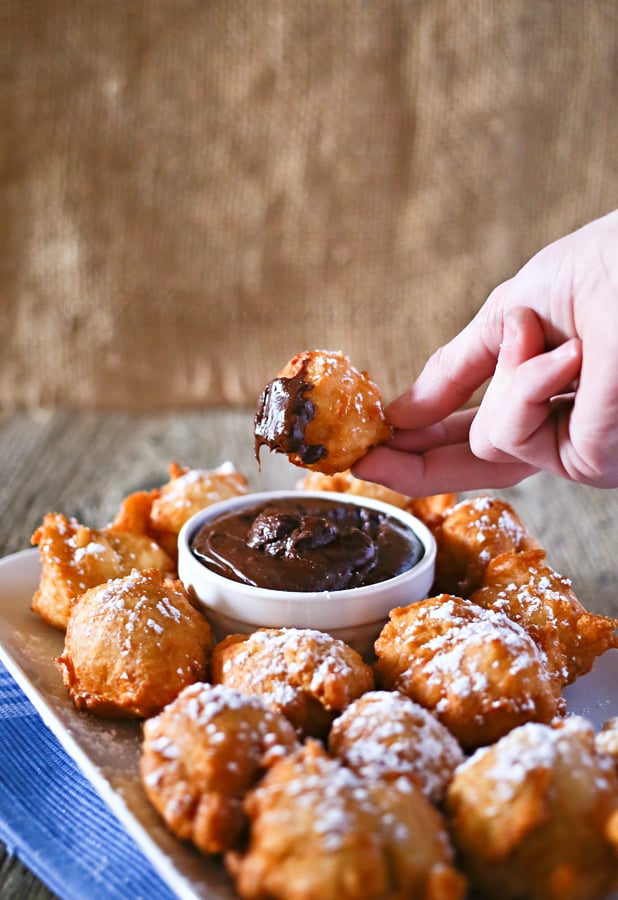 I found that if I dip them in Mocha Dulce de Leche – it's REALLY GOOD. 🙂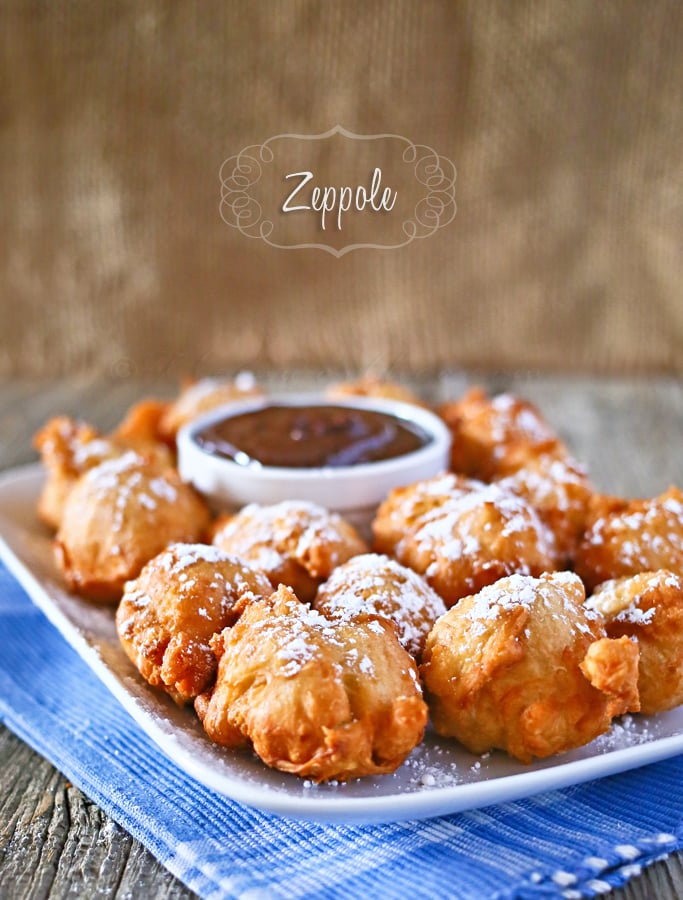 Check out how easy it is to make Zeppole!
Zeppole
Ingredients
1 cup warm water 110-115 degrees
1 tsp instant yeast
1 tbsp granulated sugar
2 cups all-purpose flour
1 tsp salt
Peanut Oil for frying
Confectioners Sugar
Mocha Dulce de Leche for dipping
Instructions
Sprinkle the yeast & sugar over the water in a measuring cup. Stir until the yeast dissolves.

In large bowl - combine the flour & salt.

Add the yeast mixture & stir with a large spoon until well blended.

Cover with plastic wrap & place in warm spot for 1-1/2 hours to rise. (I like to run the dryer for about 5 minutes & then turn off & place my dough inside to allow to rise)

Pour about 2 inches of oil in deep, heavy stockpot or deep fryer.

Heat oil until temp reaches 375 degrees or until the dough sizzles when dropped in.

Drop the dough by the tablespoon into the hot oil. Do not place too many in at one time- they need space to float around.

Cook zeppole until golden brown & puffed.

Remove from oil with large metal slotted spoon & drain on paper towels.

Repeat with remaining dough

Once drained- place in paper sack with some confectioners sugar & shake until coated. For a lighter zeppole- you can just sprinkle with confectioners sugar instead. (This is what I did knowing I was going to dip them)

Serve immediately
These would also be great dipped in this Coffee Bean Syrup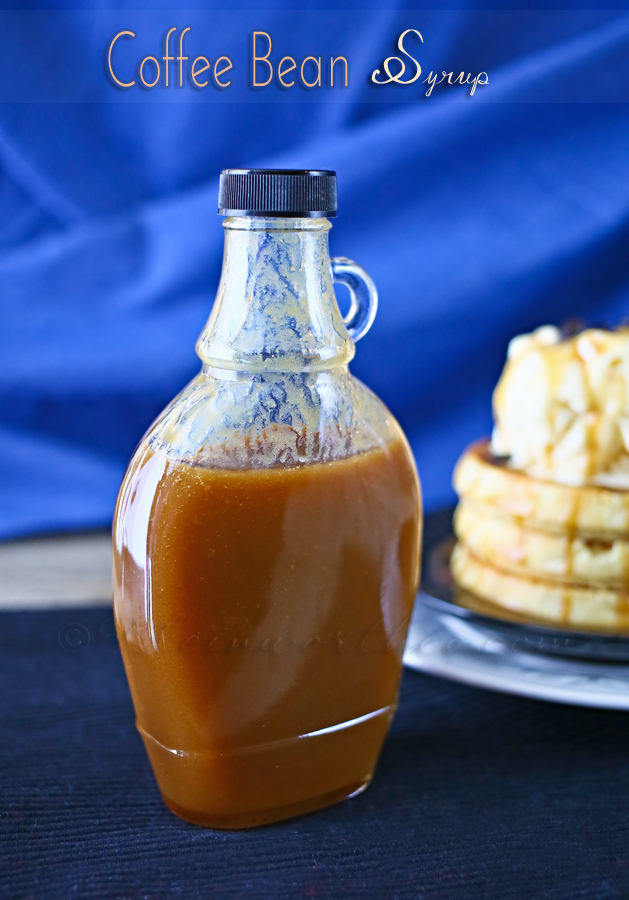 It's made with coffee 🙂
To see where I am linking today- visit HERE