Make your meals fast & easy with these 50+ Easy Air Fryer Recipes! Air fried recipes are healthier & still so delicious – so you can't go wrong with these!
My friends, have you picked up an air fryer yet? Did you get one as a gift & want to know what you make first? You have come to the right place.
I absolutely love my air fryer. Not only does it save me time, but I can still have that great fried food taste, without all the guilt that comes along with it.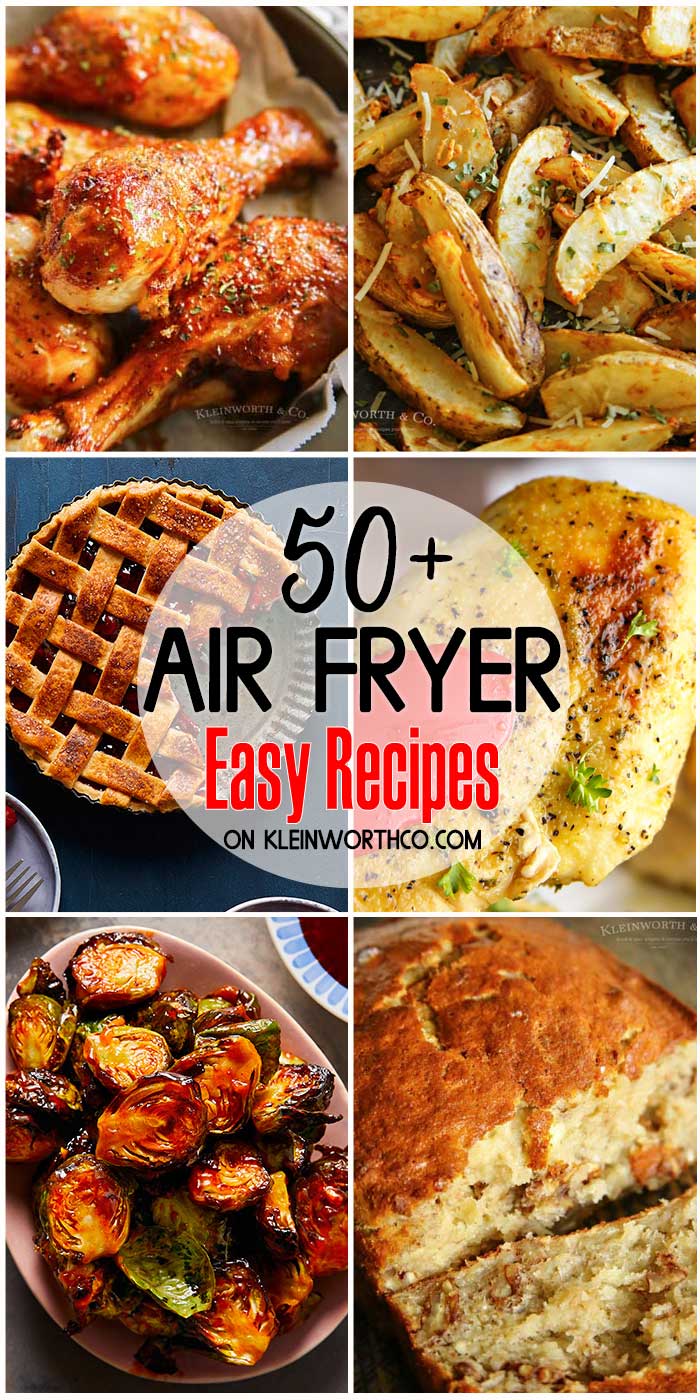 But did you know that you can make more than fried foods with your air fryer? Yes! Things like brownies, bread, breakfast recipes can all be made in your air fryer too.
I think that is the best part. While you will certainly enjoy all of the fried chicken, french fries & other crispy appetizers, the things you didn't think you could be made in the air fryer, actually can & it is a game-changer.
This round-up includes the 50+ Easy Air Fryer Recipes that we absolutely love. There is something here for every taste & every meal and every craving you can think of.
Easy Air Fryer Recipes
I love these recipes because they are easily adaptable too! Change up the flavors or mix-ins to keep things interesting.
This post contains some affiliate links. Click here to read my full disclosure policy.


If you love this recipe – you can find it AND 100+ MORE like it in my LATEST cookbook.
120+ Recipes to take your love of air frying to new heights
If you're a fan of air frying, you already know that it's an easy way to whip up tasty, crispy favorites that are healthier than deep-fried foods. This air fryer cookbook helps you take your air-frying skills up a notch with 129 recipes that range from fresh takes on the classics to more adventurous fare.
From Jalapeño Poppers to Everything Bagel Brussels Sprouts, the recipes in this air fryer cookbook can be made quickly using ingredients found at your local supermarket. Get the most out of your air fryer with fun and simple recipes the whole family will love.
This ultimate air fryer cookbook offers:
Can you air fry that?―Discover an air fryer cookbook full of foods you might never imagine air frying―like pancakes or lobster tails.
Get creative―Find charts to determine the cooking time for dozens of ingredients, plus air-frying tips and hacks so you can try out recipes of your own.
Helpful recipe labels―This air fryer cookbook helps you easily locate recipes that are vegetarian, extra fast, or perfect for a group.
Take air frying to the next level with Air Fryer Obsession.
You might also love my first air frying cookbook too!
The Essential Air Fryer Cookbook for Two
Perfectly Portioned Recipes for Healthier Fried Favorites
The Essential Air Fryer Cookbook for Two also makes everything fast and easy. Most recipes take 30 minutes or less and they're designed with simple prep and minimal clean-up in mind. Nutritional information, serving size descriptions, and recipes for vegetarians, vegans and the gluten-free are also included. There's so much to savor.
best air fryer recipes
Air Fryer Beginner Recipes
Quick Air Fryer Recipes
Air Fried Recipes
quick and easy air fryer recipes
recipes for air fryer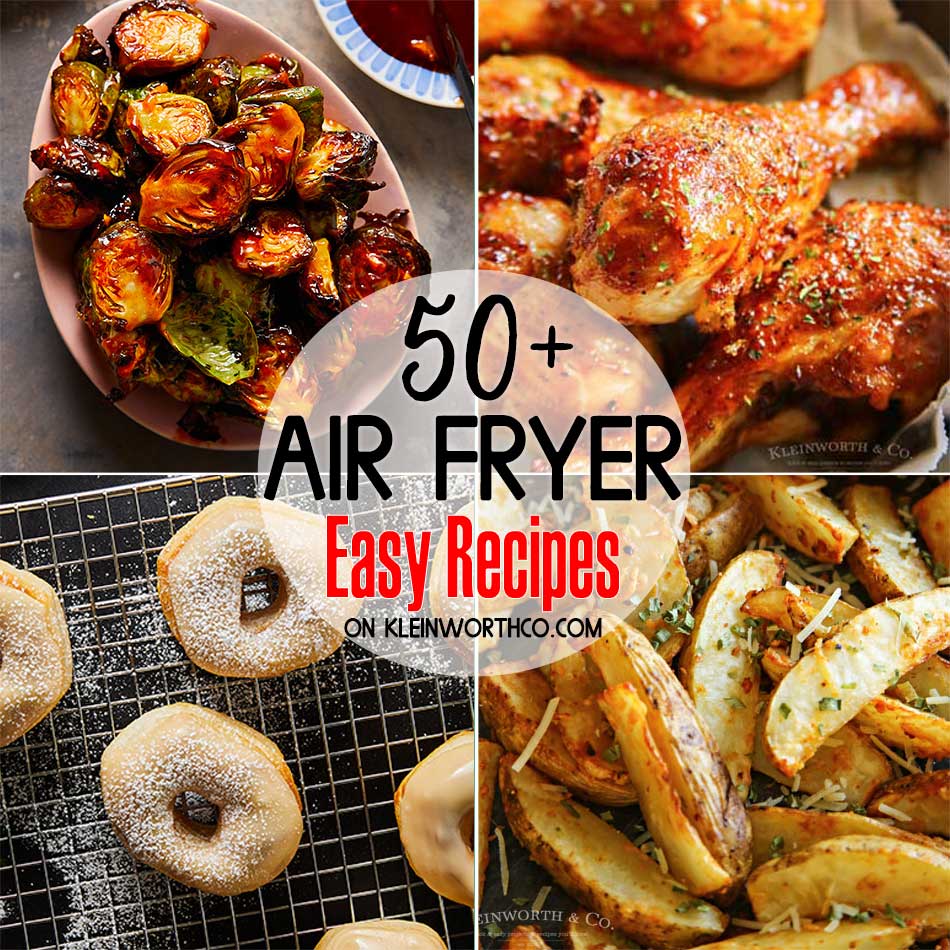 Looking for more easy recipes?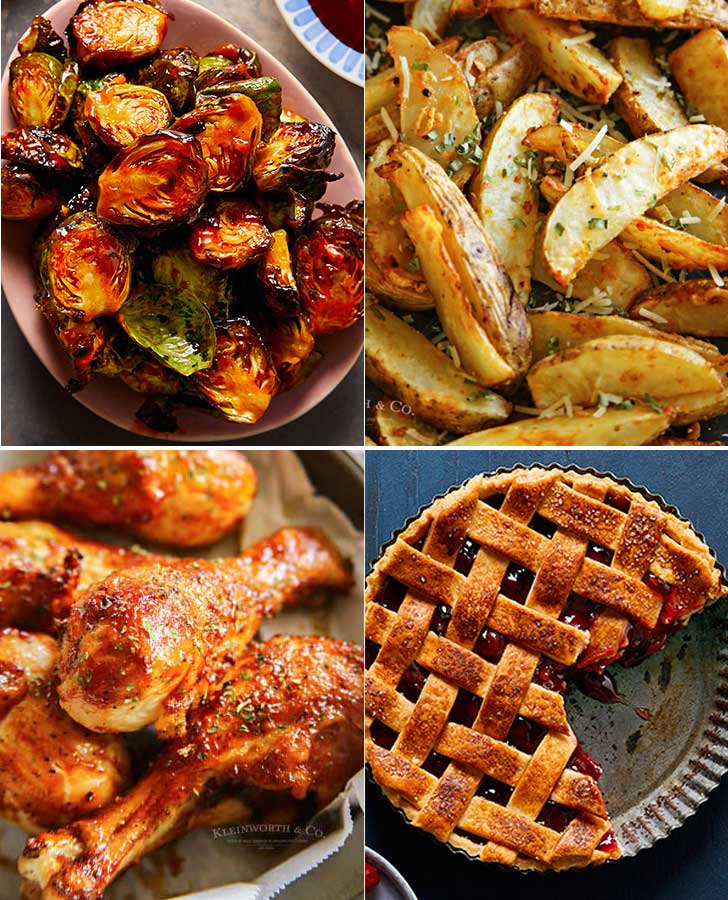 CONNECT WITH KLEINWORTH & CO!
Be sure to follow me on my social media, so you never miss a post!