Crispy Chicken Tenders & Potato Soup is a great dinner for a cozy night in. It's a simple & easy meal that everyone loves & is ready in less than 30 minutes.
Is it still chilly where you are? We keep getting little hints of spring around here, but then winter comes on back.
That means I am still wanting to stay indoors as much as possible.
Scroll to the bottom for the Printable Recipe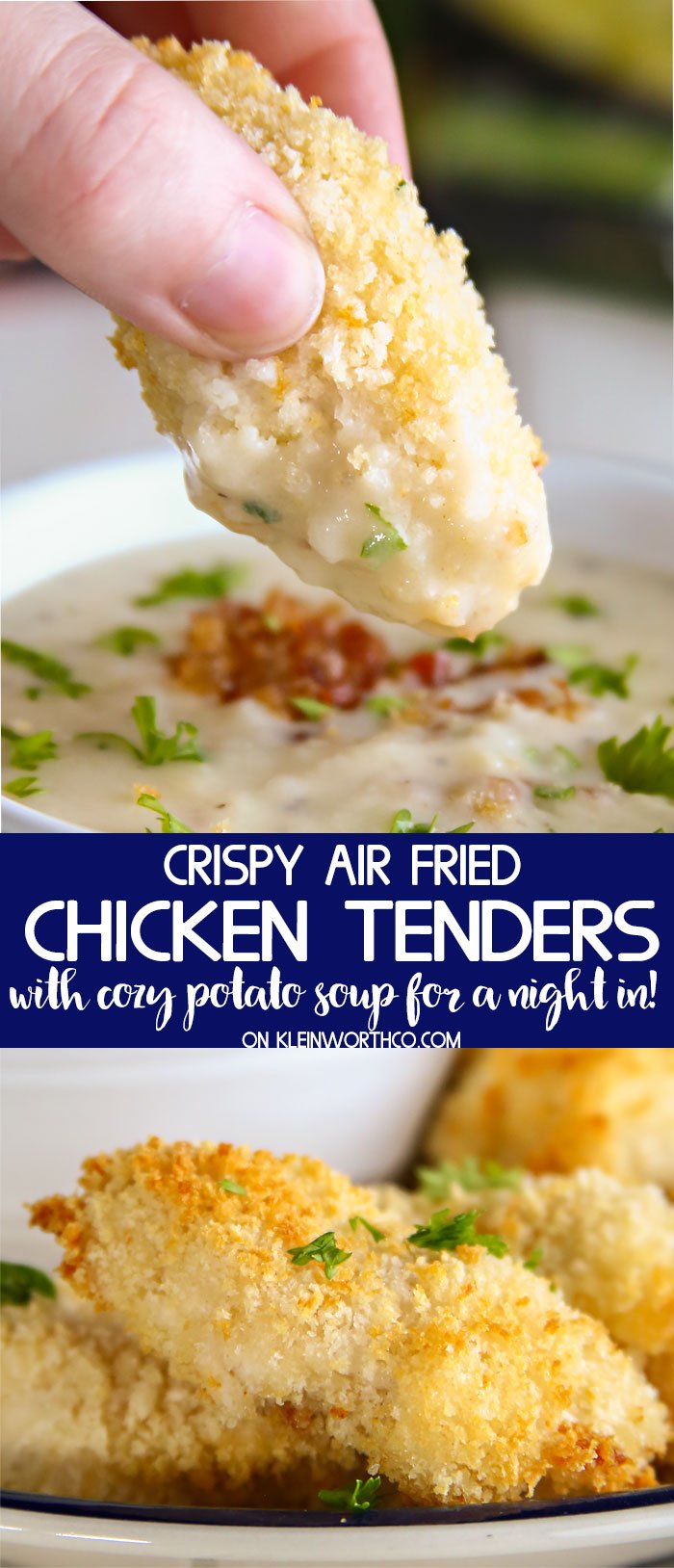 Thank you Idahoan® Steakhouse® Soups for sponsoring this post. Treat your SOUP-er significant other to a delicious meal!
When it comes to staying cozy, I want to curl up in front of the fire with my sweetie & have some comfort food like these Crispy Chicken Tenders & a bowl of Potato Soup that are so quick & easy to make.
Chicken Recipes
This post contains some affiliate links. Click here to read my full disclosure policy.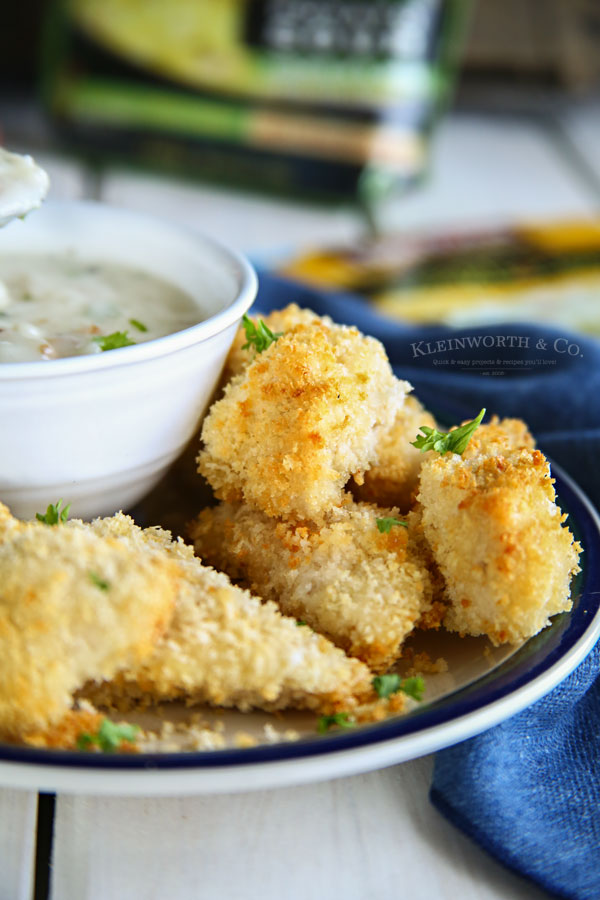 I love making these because they only take a couple ingredients & come together so quickly. I mean, 30 minutes isn't a whole lot of time when it comes to making dinner.
Perfect for those crazy days when you are so exhausted & you just want to flop on the couch & not have to really cook.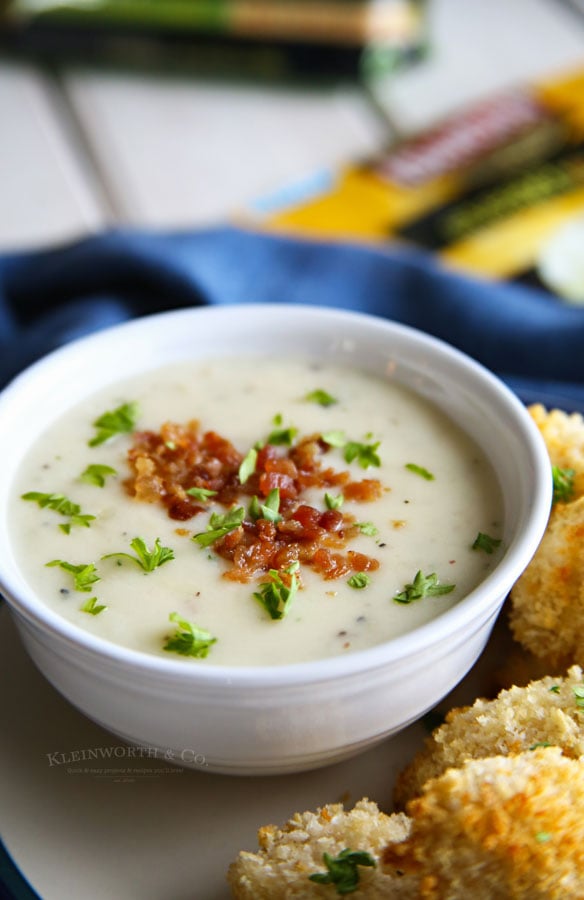 These are great paired with some delicious Creamy Potato soup from Idahoan® Steakhouse® Soups.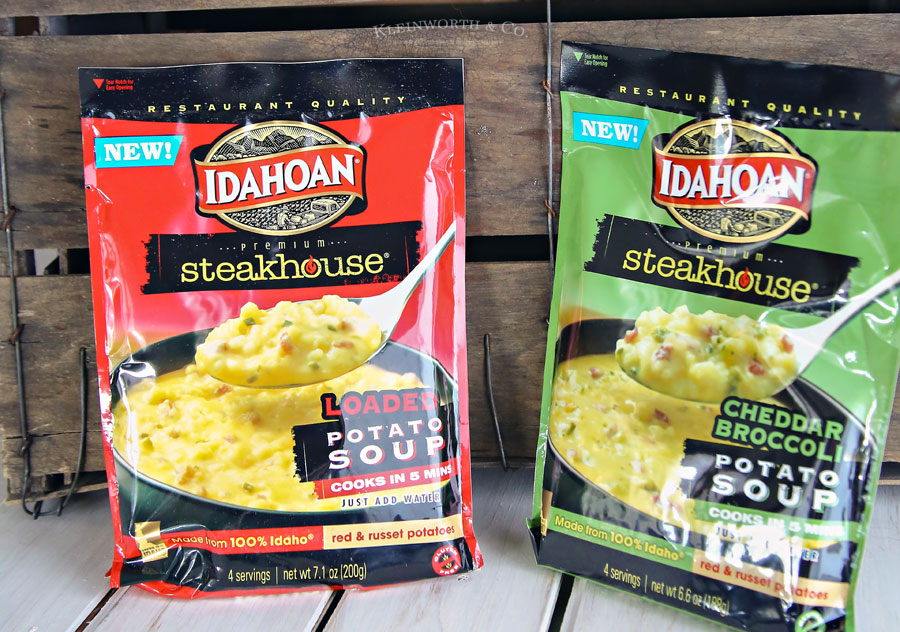 Being a resident of Idaho, I'm partial to Idahoan® Steakhouse® Soups. They give you the flavorful, slow-cooked taste of restaurant-quality soup at home, in just five minutes.
Plus they are available in four delicious varieties: Loaded Potato, Creamy Potato, Cheddar Broccoli and Cheddar Potato. All you have to do is add water!
Crispy Chicken Tenders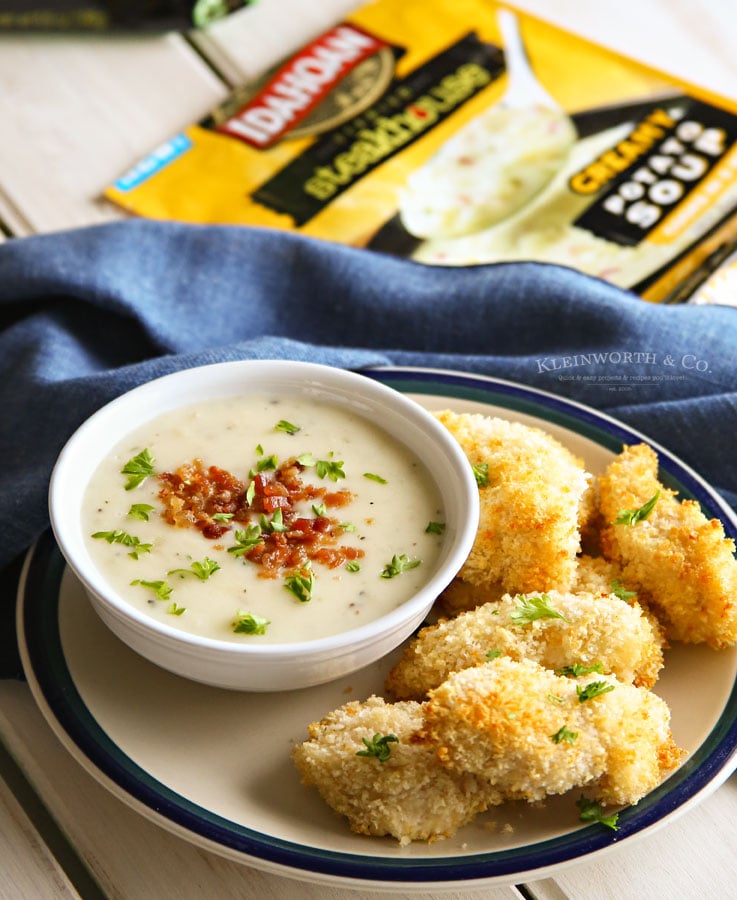 I'm all for convenience, because life is hectic enough. Especially now with 2 of the 3 kids working, one in college, 2 still homeschooling & all the demands of working from home. Not to mention all the extra activities.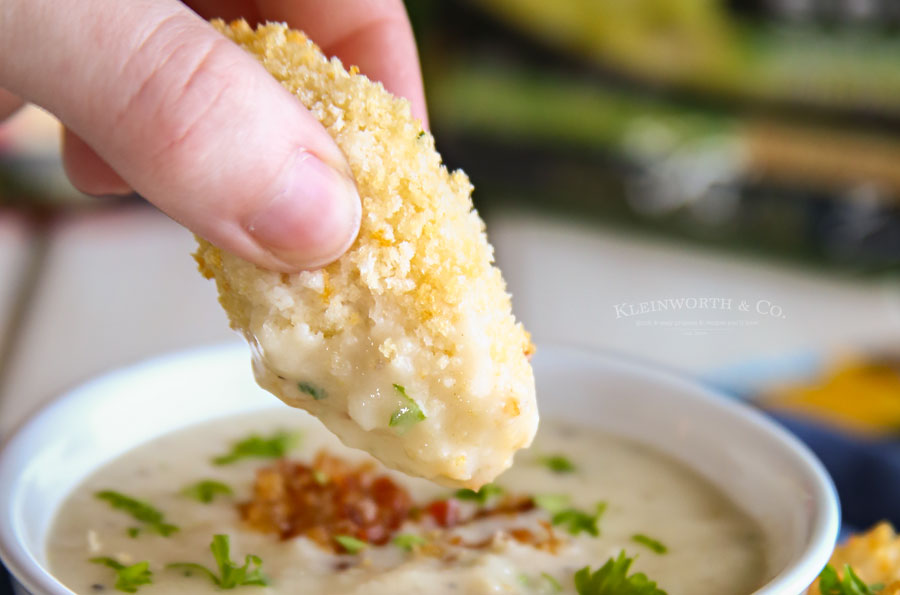 Life is nutty & I'm always looking for hearty meals that can either feed our crowd or easily be made just for the 2 of us when everyone is busy. It sure makes it easy to have a cozy night in.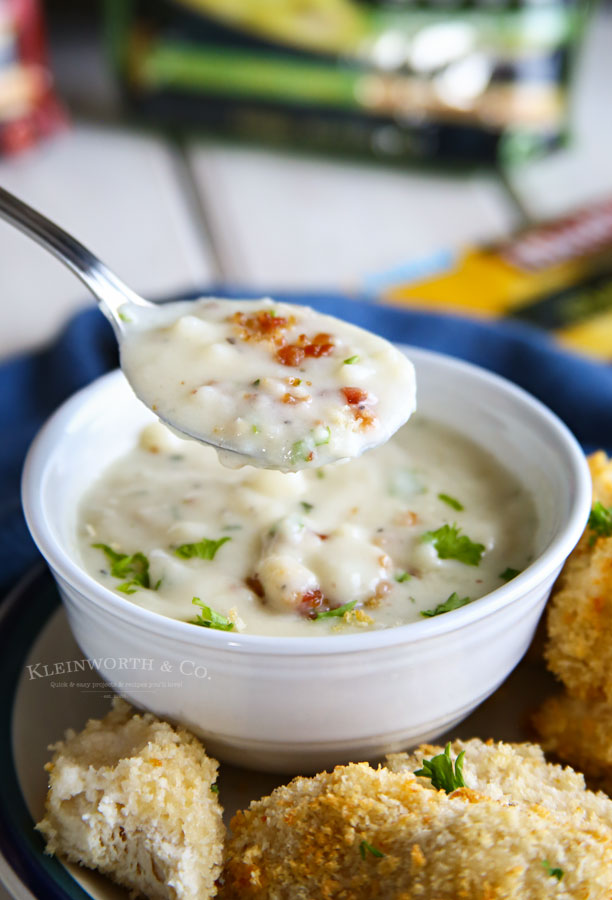 These are great dipped in that delicious soup!
Air Fryer Recipes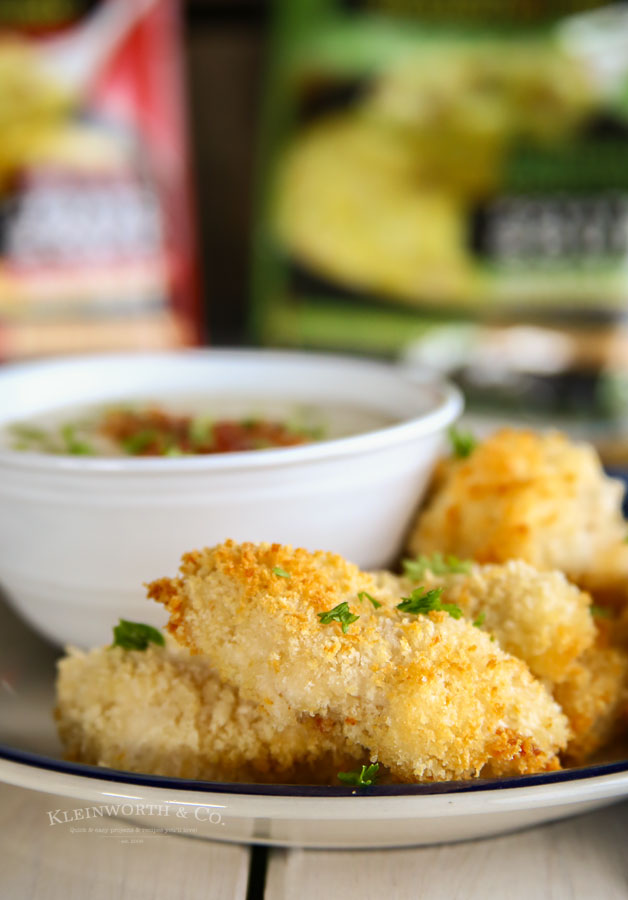 The perfect quick & easy meal to have when you want to stay home & be cozy.
Looking for more great recipes to make with your soup?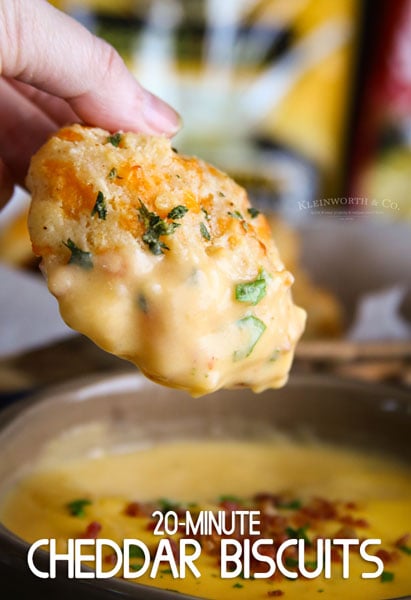 Cozy Soup & 20-Minute Cheddar Biscuits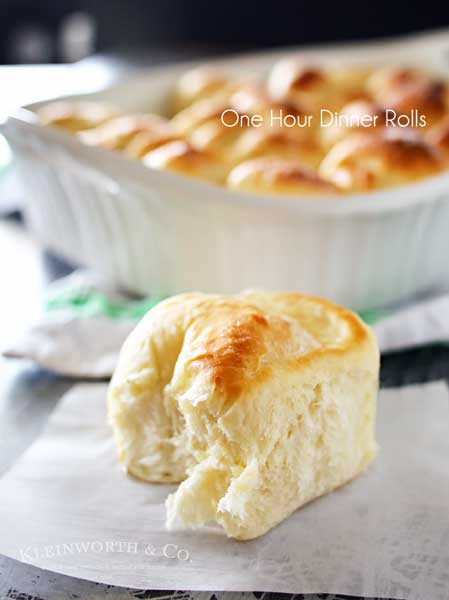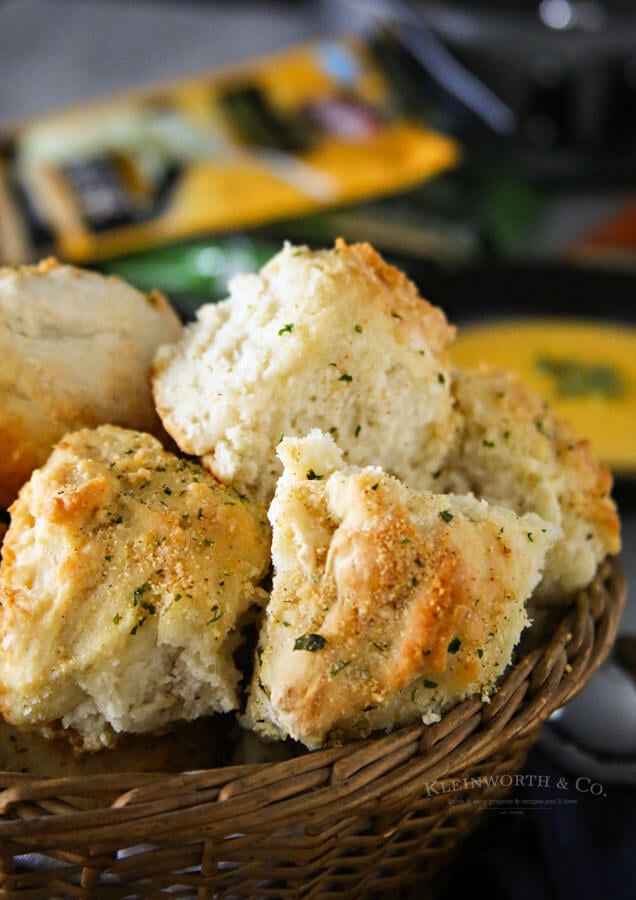 If you love this recipe – you can find it AND 100+ MORE like it in my LATEST cookbook.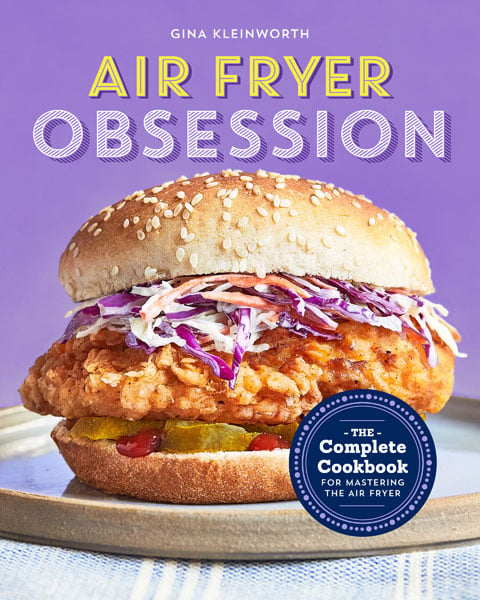 120+ Recipes to take your love of air frying to new heights
If you're a fan of air frying, you already know that it's an easy way to whip up tasty, crispy favorites that are healthier than deep-fried foods. This air fryer cookbook helps you take your air-frying skills up a notch with 129 recipes that range from fresh takes on the classics to more adventurous fare.
From Jalapeño Poppers to Everything Bagel Brussels Sprouts, the recipes in this air fryer cookbook can be made quickly using ingredients found at your local supermarket. Get the most out of your air fryer with fun and simple recipes the whole family will love.
This ultimate air fryer cookbook offers:
Can you air fry that?―Discover an air fryer cookbook full of foods you might never imagine air frying―like pancakes or lobster tails.
Get creative―Find charts to determine the cooking time for dozens of ingredients, plus air-frying tips and hacks so you can try out recipes of your own.
Helpful recipe labels―This air fryer cookbook helps you easily locate recipes that are vegetarian, extra fast, or perfect for a group.
Take air frying to the next level with Air Fryer Obsession.
You might also love my first air frying cookbook too!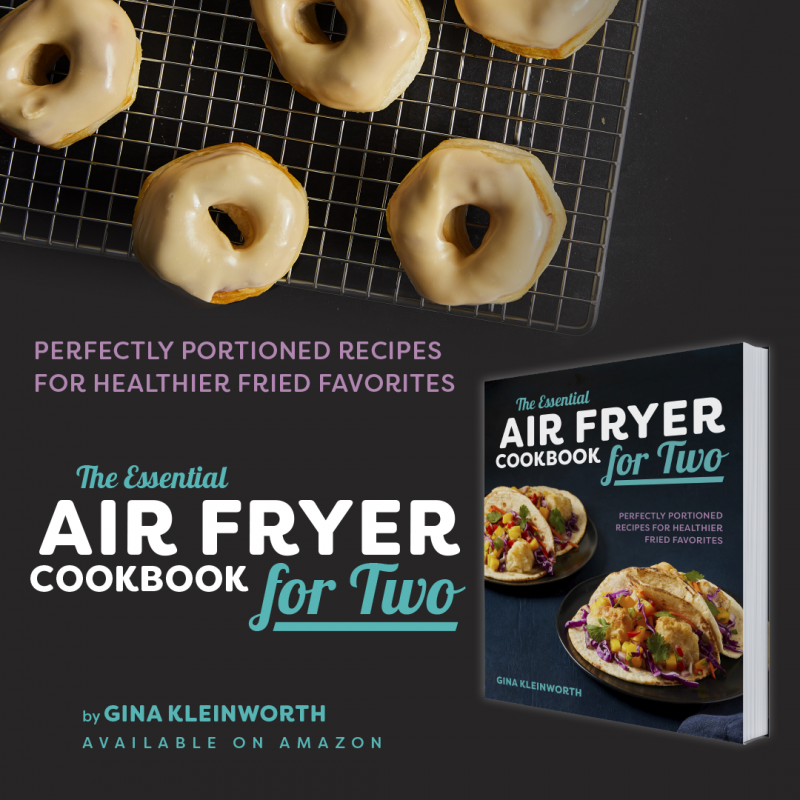 The Essential Air Fryer Cookbook for Two
Perfectly Portioned Recipes for Healthier Fried Favorites
The Essential Air Fryer Cookbook for Two also makes everything fast and easy. Most recipes take 30 minutes or less and they're designed with simple prep and minimal clean-up in mind. Nutritional information, serving size descriptions, and recipes for vegetarians, vegans and the gluten-free are also included. There's so much to savor.

CONNECT WITH KLEINWORTH & CO!
Be sure to follow me on my social media, so you never miss a post!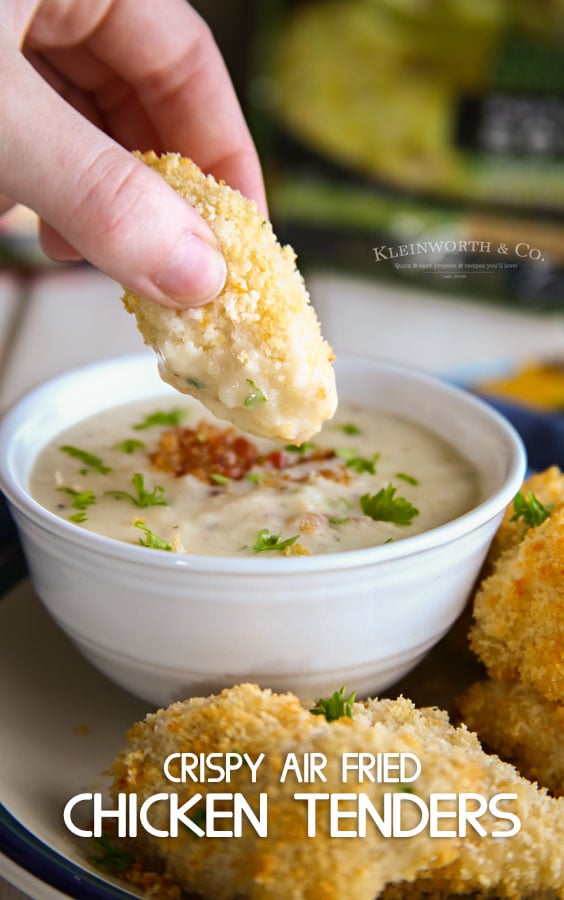 Crispy Chicken Tenders
Crispy Chicken Tenders & Potato Soup is a great dinner for a cozy night in. It's a simple & easy meal that everyone loves & is ready in less than 30 minutes.
Servings: 6
Ingredients
15-20 Chicken Tenders – cut in half
1 cup mayonnaise
2 cups panko
salt to taste
Instructions
Place panko in a medium-size bowl- set aside

Place cut chicken in a large bowl with mayonnaise – toss to coat

Working with 1-2 pieces at a time, transfer coated chicken to panko bowl & toss to coat

Place panko coated chicken pieces in the air fryer (you can do a double stack if you have the extra rack accessory)

Set air fryer at 350 degrees & insert basket.

Cook 15-16 minutes for a single layer or 17-18 minutes for a double layer.

Remove & sprinkle with salt.

Serve alongside a bowl of soup & some ranch dressing for dipping.
I was selected for this opportunity as a member of CLEVER and the content and opinions expressed here are all my own.