Looking for a simple & easy crock pot dinner idea that is positively delicious? This Rump Roast is an easy family dinner idea that's perfect for chilly days
Rump Roast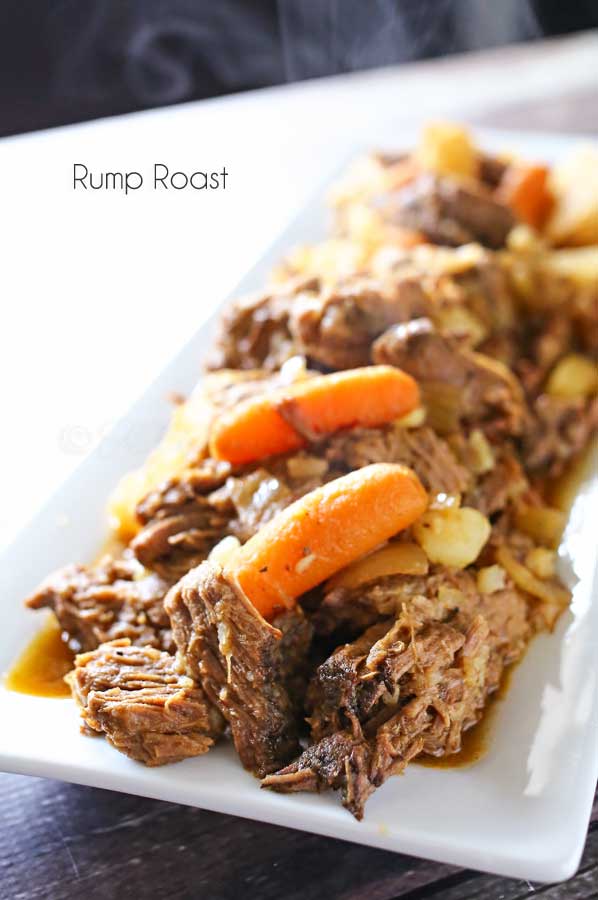 Oh my word- friends, the cold air has set in. I saw on the news that from the beginning of October to the end of October, our average high temperature dips by 15 degrees. That means that we were still sleeping with the windows open just a couple weeks ago & now we are running the furnace. Crazy! But you know- I'm not complaining because if we still lived in Vegas we would still be talking about flip flops & air conditioning for at least another month. So I am feeling blessed to have seasons to enjoy here. But those seasons mean I'm breaking out the crock pot not to avoid running the oven, but to make some warm & hearty comfort food to fill up this hungry family.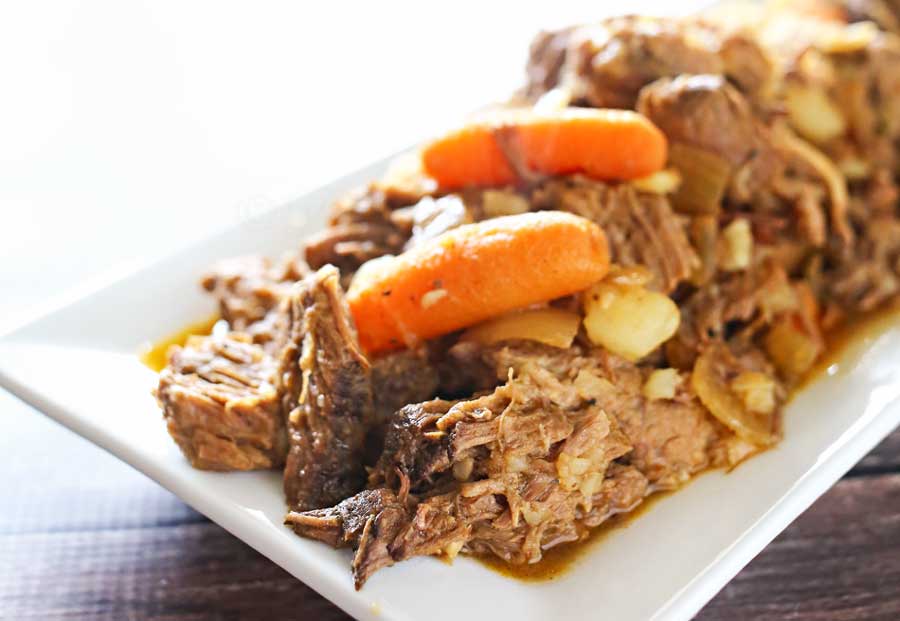 Remember a while back when I mentioned that we bought a half cow. We stocked our freezer with grass fed beef & it's been such a wonderful investment for our family. It has really saved us a ton at the market & I love knowing that we are eating locally grown food. You can definitely use a roast from there store, but if you have the chance, I highly recommend grass fed whenever possible. I know some grocers are offering that now.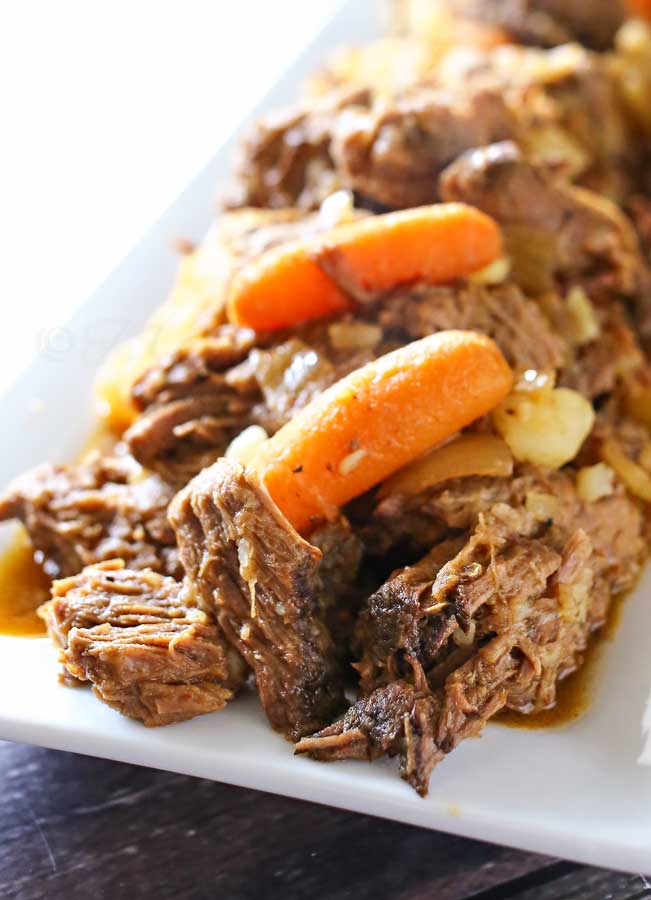 Honestly, I could have sat at the table & just devoured this whole plate here. I didn't want to share. I sort of have a thing for shredded meat of all kinds. But I did share because everyone loves this as much as I do. I heard that after I shared this over at The 36th Avenue a few people made it for dinner the next day. That always makes me happy!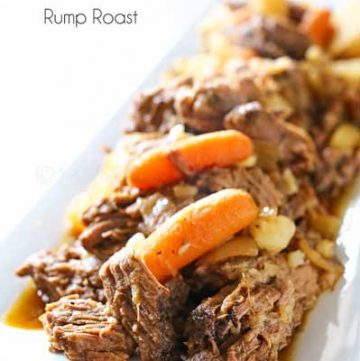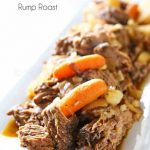 Rump Roast
Ingredients
3 lb grass fed rump roast
2-3 large carrots- peeled & chopped
5-6 red & russet potatoes washed & halved
1/2 white onion - chopped
12 oz coke or other dark soda
16 oz beef stock
3 tbsp teriyaki sauce
1 tbsp minced garlic
Salt pepper to taste
Instructions
Place roast, soda, beef stock & spices in slow cooker

Cover & cook on high 6 hours

Prepare carrots, onions & potatoes & add to pot after beef has cooked 5-6 hours

Cook an additional 2 hours or until potatoes are soft

Serve along side or on top of rice or mashed potatoes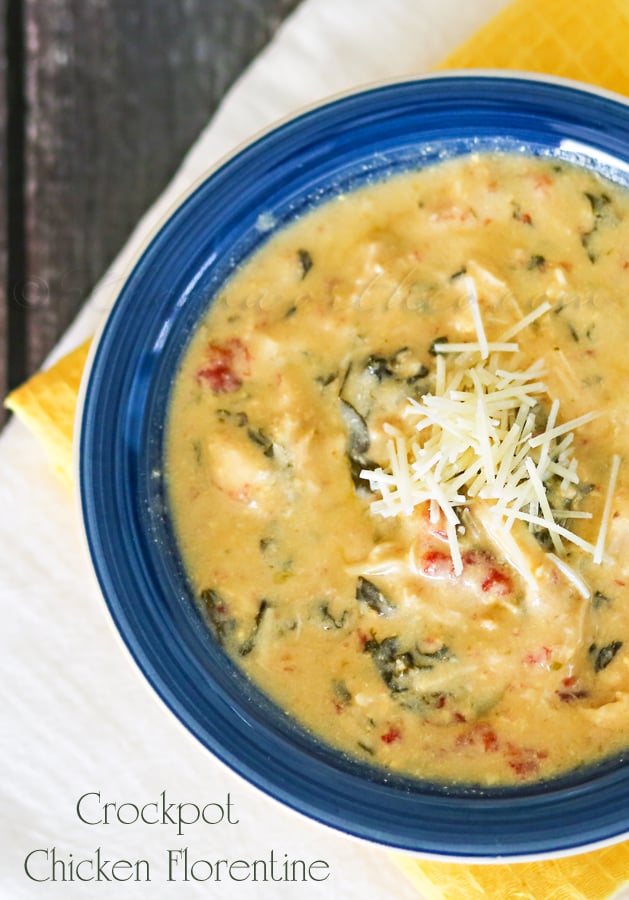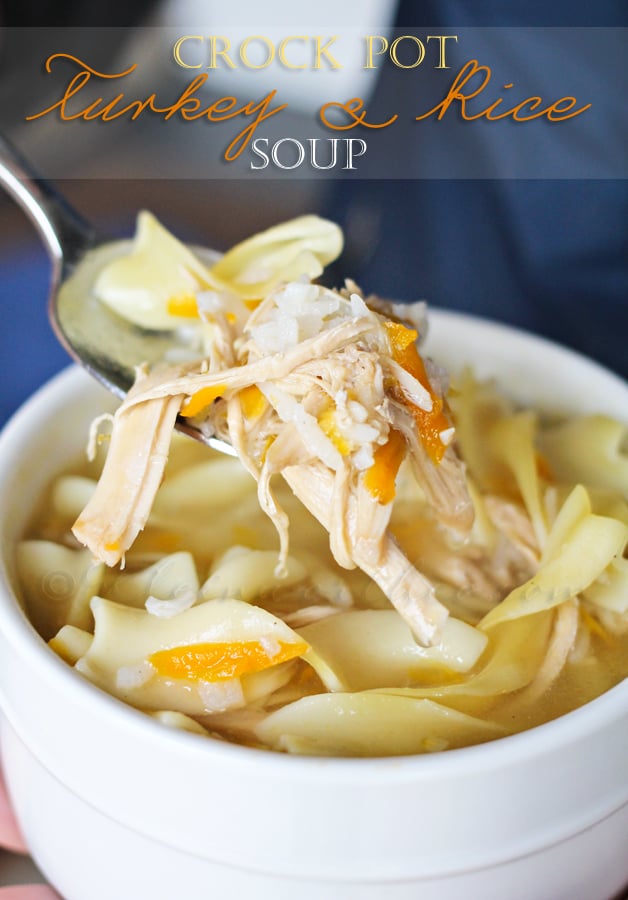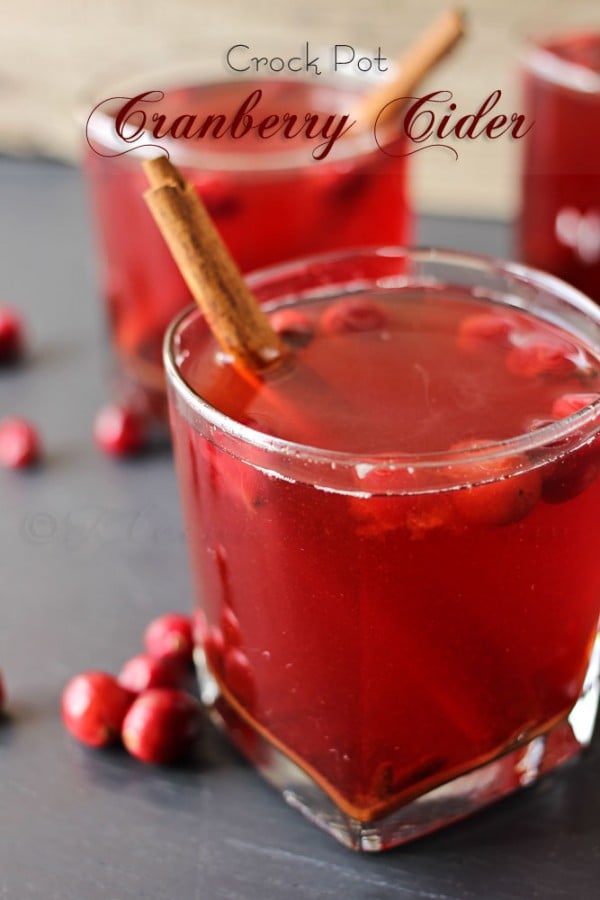 Don't miss these great ideas from these bloggers….
Slow Cooker Honey Garlic Chicken and Veggies from Damn Delicious
Slow Cooker Chicken Fajitas from Cooking Classy
To see where I am linking today- visit HERE