Garlic Mashed Potatoes, an easy side dish dinner recipe & perfect for all of those holiday feasts too. So delicious topped with butter or gravy. YUM!
Are you a meat & potatoes person? I sure am. Forget the salad, bring me a big ol' helping of mashed potatoes & a thick cut of meat & I'm a happy girl.
I don't know what it is about mashed potatoes that makes it the ultimate comfort food, but they sure take care of a lot of different types of cravings. These are thick, ultra creamy & have just the right amount of garlic to make your tastebuds super happy.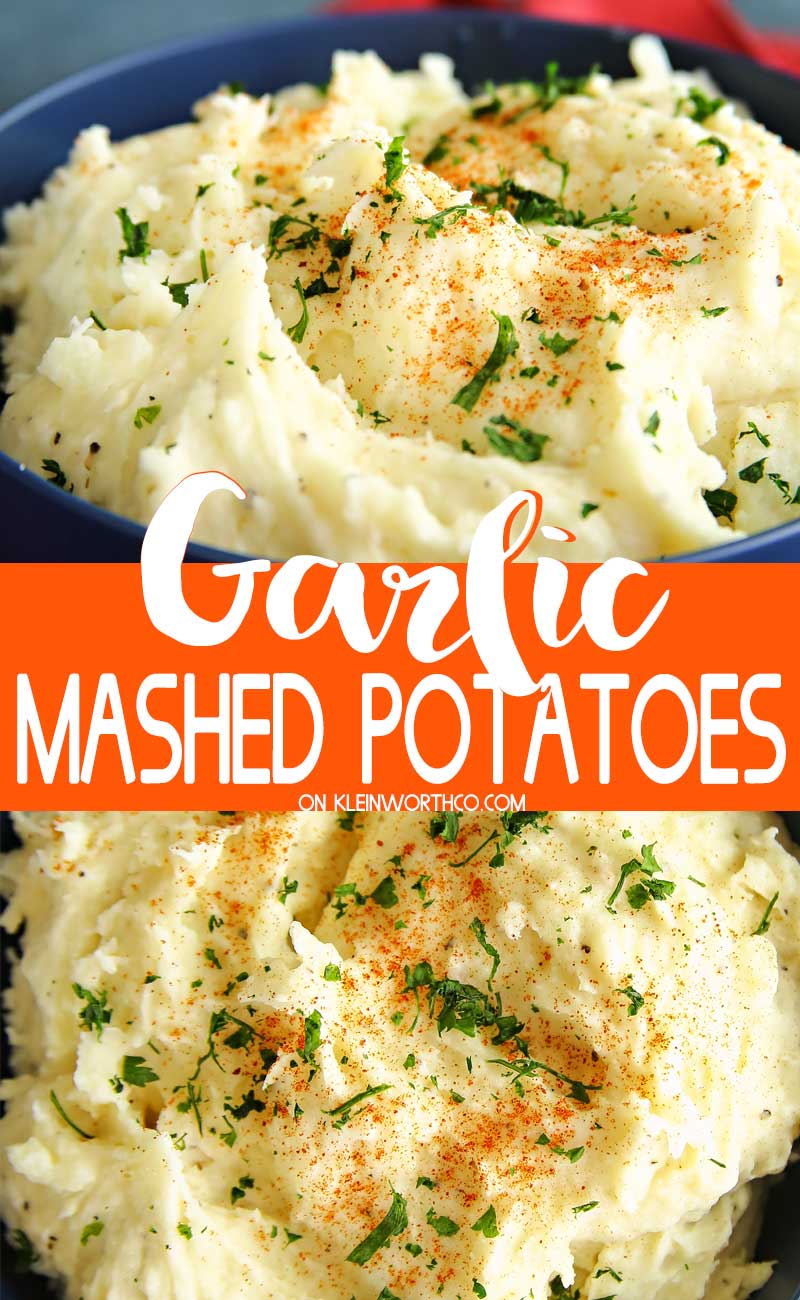 Growing up my grandmother made mashed potatoes at least once a week. I always knew we were having a really great dinner if she was working on mashed potatoes when I came home from school. It really is the perfect side dish, don't you think?
best garlic mashed potatoes
This post contains some affiliate links. Click here to read my full disclosure policy.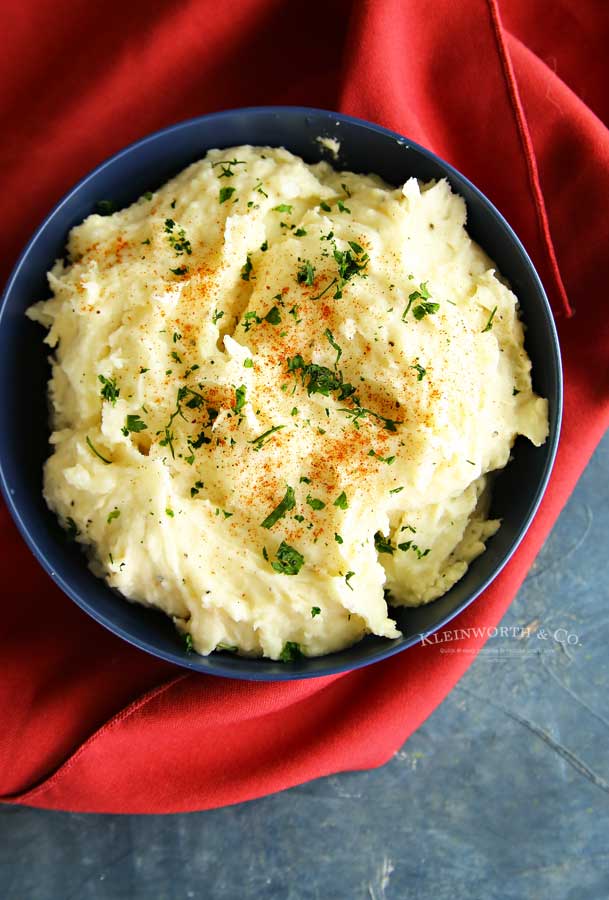 Now, I know what you're thinking. Garlic, is it heavy on the garlic? That is really up to you & if you want to add more to this recipe here. Sometimes we double the garlic when the kids aren't dining with us. But most of the time the garlic is just enough to give these a deep depth of flavor without overpowering the dish as a whole. It is subtle & yet oh so tasty.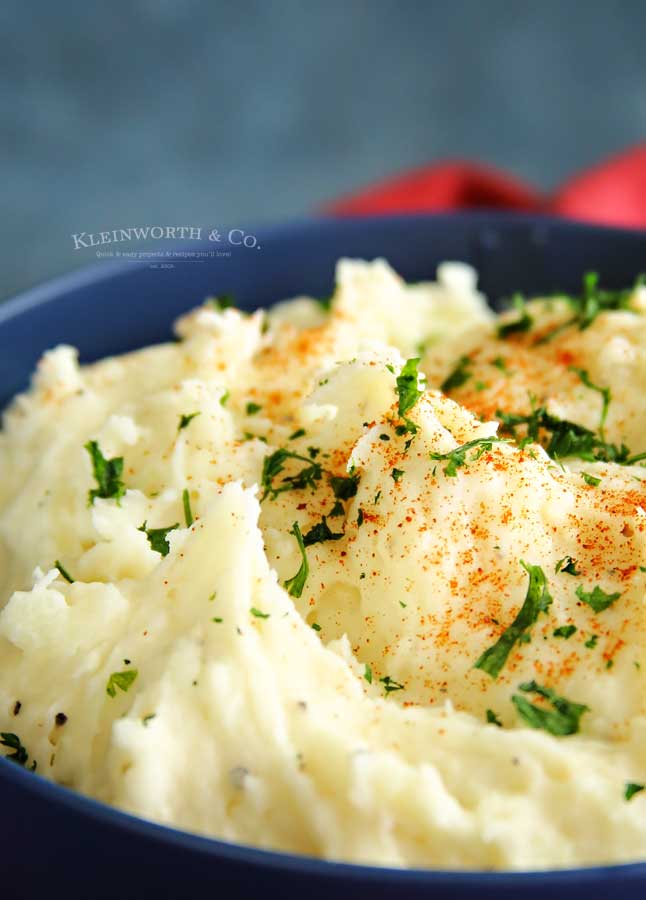 creamy garlic mashed potatoes
Here are some commonly asked questions
What type of potatoes do I use for this recipe?
We use russet because that is what we most often have on hand. You can also use Yukon gold, which will give these a more golden hue rather than the super creamy white you see here.
Can I add red potatoes to this recipe?
Yes, absolutely. I love doing that, leaving the skins on because not only does it add to the flavor but makes them look so pretty too. Granted, by doing this they are slightly less creamy because of the skins, but just as delicious. Unfortunately, I don't keep those on hand as often, so I have to plan for it in order to add them.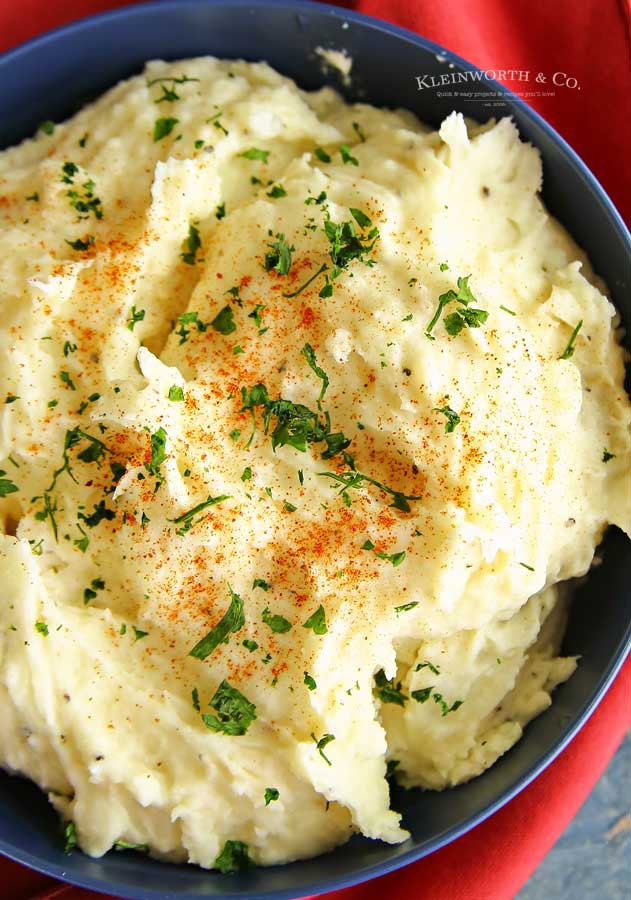 What is the best way to store mashed potatoes?
This recipe will make plenty of leftovers, except maybe during your holiday feast. I find that the easiest way is to place any leftovers in a shallow airtight container, label with the date & refrigerate. Make sure to get the leftovers refrigerated within an hour of cooking to prevent bacteria growth.
Why use a shallow container to store the leftovers?
Well, when the container is shallow, the contents chill faster than if you were to use a large, deep container. Ideally, you don't want it to take too long for the leftovers to get to their chilled/stored temperature. As I mentioned, if the food remains above about 35 degrees for more than 1 hour after cooking, the bacteria starts to grow.
So, if the deep container of food takes several hours to finally get to that 35 degrees, the bacteria has been growing in your leftovers for those several hours. Not exactly what you want to happen.
easy garlic mashed potatoes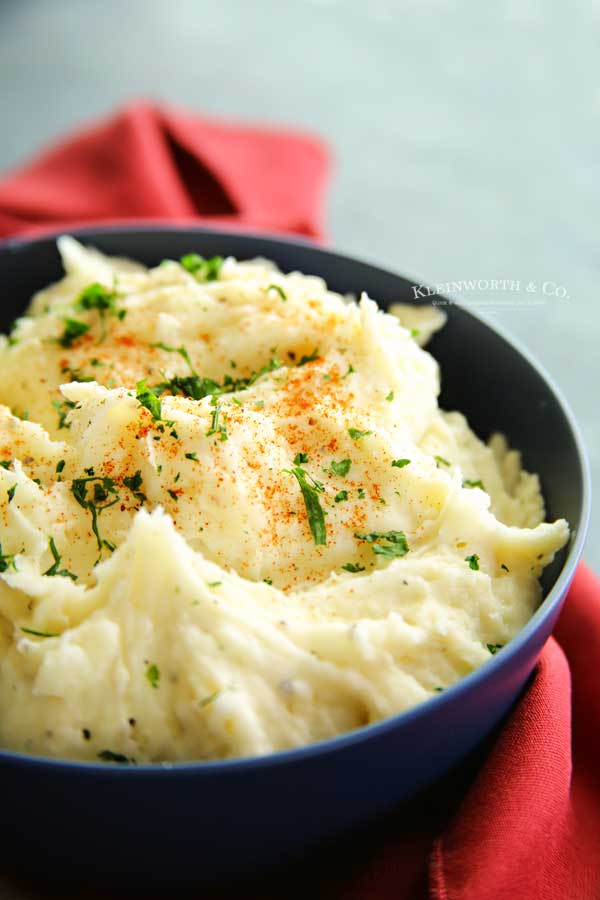 How many people will this serve?
Honestly, this really depends on how large or small your portions are & how large the appetites are. I'm feeding 5 adult appetites, so this recipe feeds us 5 with enough leftovers for dinner the next day & that is even after most of the family goes back for seconds. But if you are feeding 2 adults & 2 smaller kids, then you will probably get at least 3 nights out of this side dish if not more.
Can this recipe be doubled?
Yes – I usually like to double this recipe when we are making it for the holidays. You may have to mix it in batches after the boiling process because doubling this recipe makes A LOT of mashed potatoes.
HOW DO YOU MAKE Garlic Mashed Potatoes?
Peel the potatoes & place them in a large stockpot.
Cover with water, add the lid & bring to boil.
Continue boiling until soft & falling apart when poked with a fork.
Transfer to large electric mixer bowl using a slotted spoon.
Add salt, pepper, garlic, onion flakes.
Beat with whip attachment until mashed.
Add butter & milk.
Continue to beat for approximately 15 minutes at high speed (until all lumps are gone & it's very creamy)
How to reheat garlic mashed potatoes?
The easiest way to reheat these mashed potatoes is to add a splash of milk to the microwave-safe container & microwave for 1-2 minutes. Stir & continue to microwave in intervals until hot, stirring inbetween each cycle.
What garnish can I add on top?
I really love topping my mashed potatoes with a sprinkle of paprika & a pinch of either parsley or chives. This gives it a beautiful pop of color when serving for the holidays. You can also add a sprinkle of cheddar cheese for added YUMMIES!
Can I add bacon to this recipe?
Absolutely! We love to do that. Freshly cooked & chopped bacon is best when cooked a little on the crispier side. But you can use bacon bits in a pinch too when you need to save time. Either way, it will be a crowd pleaser.
To make this recipe you will need…
Russet Potatoes
Butter
Minced Garlic
Dried Onion Flakes
Milk
Salt
Pepper
Products I love when making this easy mashed potato recipe…
This creamy garlic mashed potatoes recipe is so simple and delicious – and you probably already have many of these items on hand like I do! OR If you've never made homemade mashed potatoes before, you might be a bit hesitant – but you're going to love the how easy this makes dinner time. I have made a list below of the things I absolutely can't live without when it comes to making this easy mashed potatoes recipe.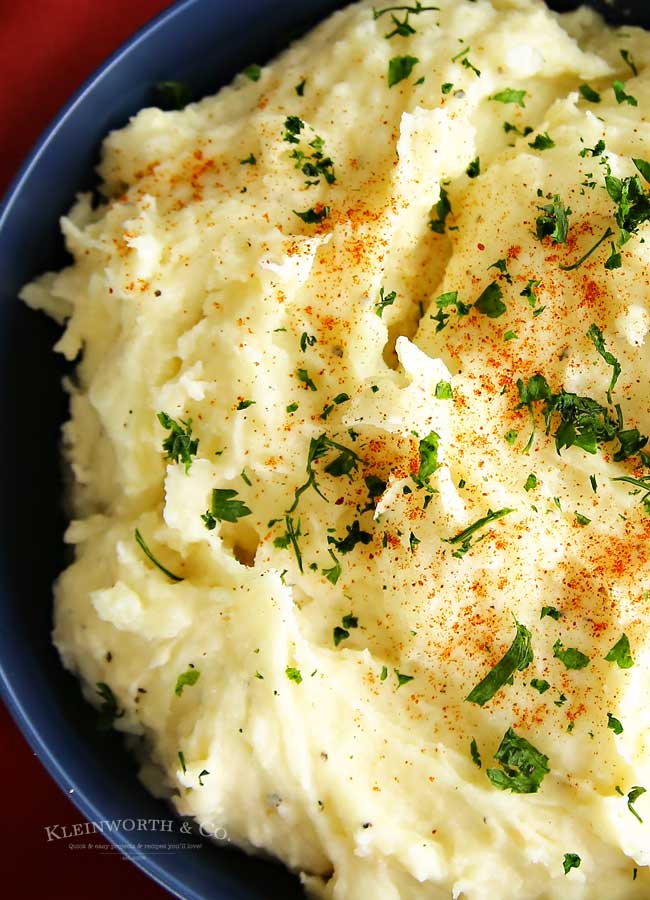 The most delicious mashed potatoes recipe ever! Mmmmm!
Scroll to the bottom for the Printable Recipe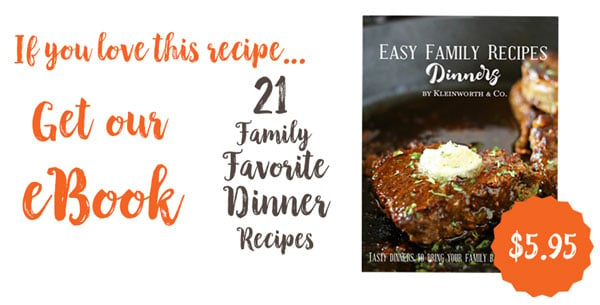 If you love this homemade garlic mashed potatoes recipe, you're going to love these quick & easy side dish recipes too. Please click each link below to find the easy, printable recipe!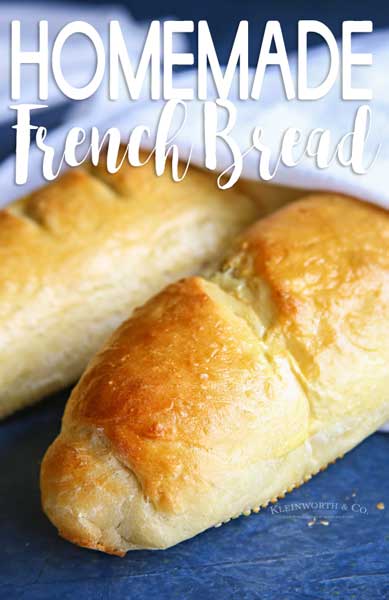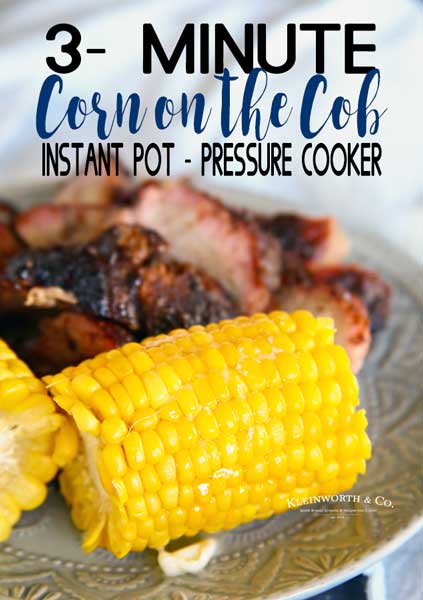 3-Minute Instant Pot Corn on the Cob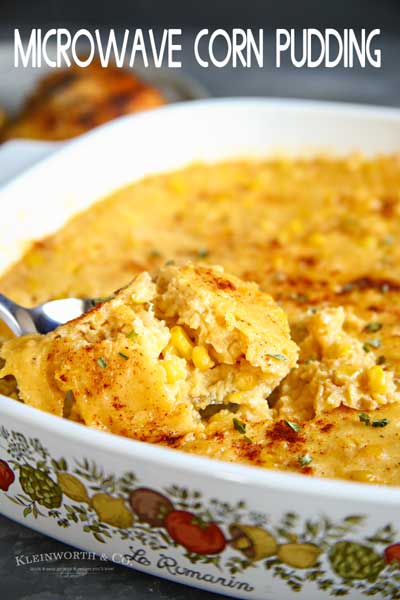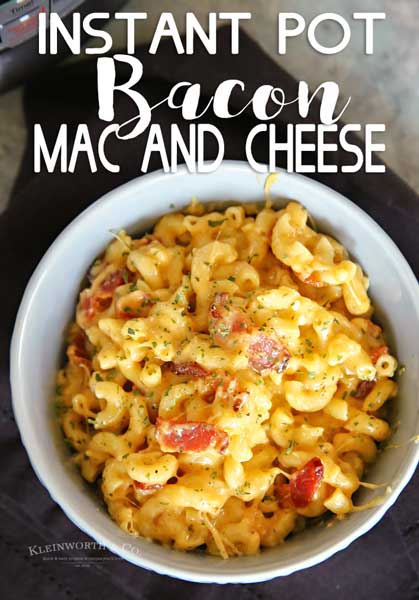 Quick & Easy Instant Pot Bacon Mac and Cheese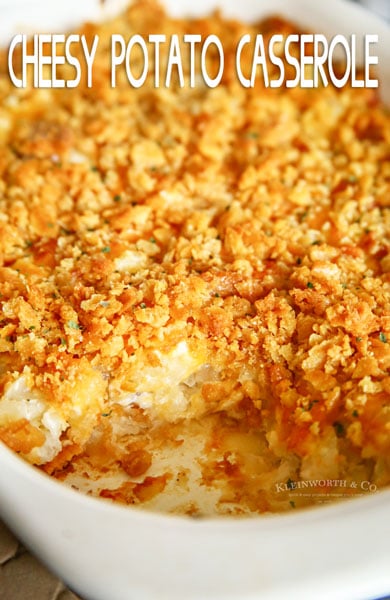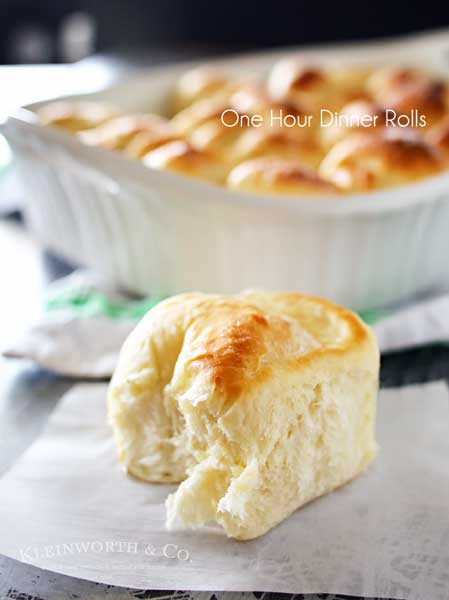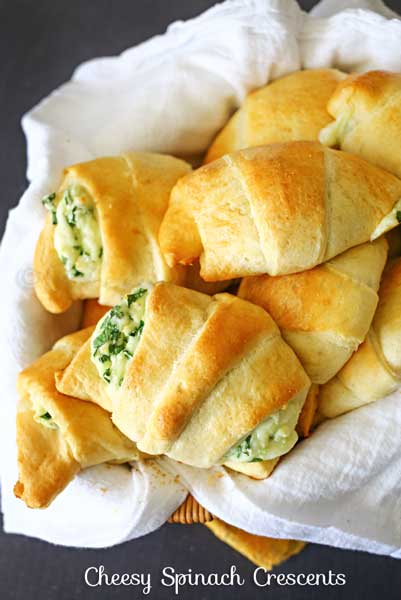 Best Garlic Mashed Potatoes Recipe
If you love this mashed potatoes recipe as much as I do, please write a five star review, and be sure to help me share on facebook and pinterest!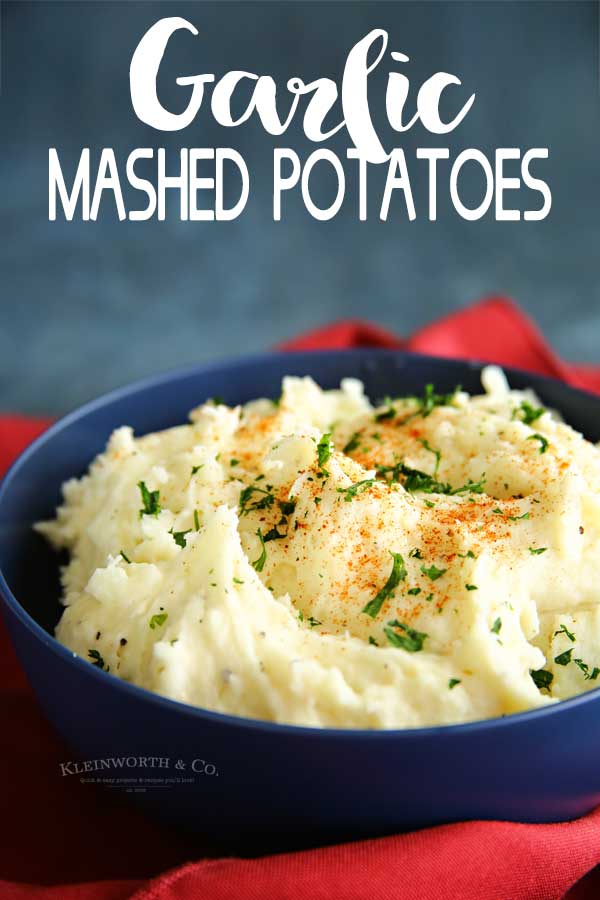 CONNECT WITH KLEINWORTH & CO!
Be sure to follow me on my social media, so you never miss a post!
FB, Pinterest, IG, Email Subscription
Don't miss these great ideas from these bloggers….
Parmesan Roasted Zucchini | Crazy for Crust
Roasted Green Beans | Cafe Delites

Garlic Mashed Potatoes
Garlic Mashed Potatoes, an easy side dish dinner recipe & perfect for all of those holiday feasts too. So delicious topped with butter or gravy. YUM!
Servings: 16 people
Ingredients
6-7 russet potatoes medium-sized
8 tbsp butter (1 stick)
4 tsp minced garlic
2 tsp dried onion flakes
1/4 cup milk more or less to desired thickness or creaminess
2 tsp table salt
1 tsp pepper
Instructions
Peel the potatoes & place them in a large stockpot.

Cover with water, add the lid & bring to boil.

Continue boiling until soft & falling apart when poked with a fork.

Transfer to large electric mixer bowl using a slotted spoon.

Add salt, pepper, garlic, onion flakes.

Beat with whip attachment until mashed.

Add butter & milk.

Continue to beat for approximately 15 minutes at high speed (until all lumps are gone & it's very creamy)