Something about summer makes me want sweet treats.  Things like caramel popcorn seem to have a mental tab that says summer.  Not sure what it is but the two go hand in hand for me.  As part of the design team for Kristy's Life n' Reflection I received the Stars & Stripes Popcorn Party Set this month.  (releases today!!)  So I decided to not only make some popcorn but to do my own spin on the classic caramel popcorn.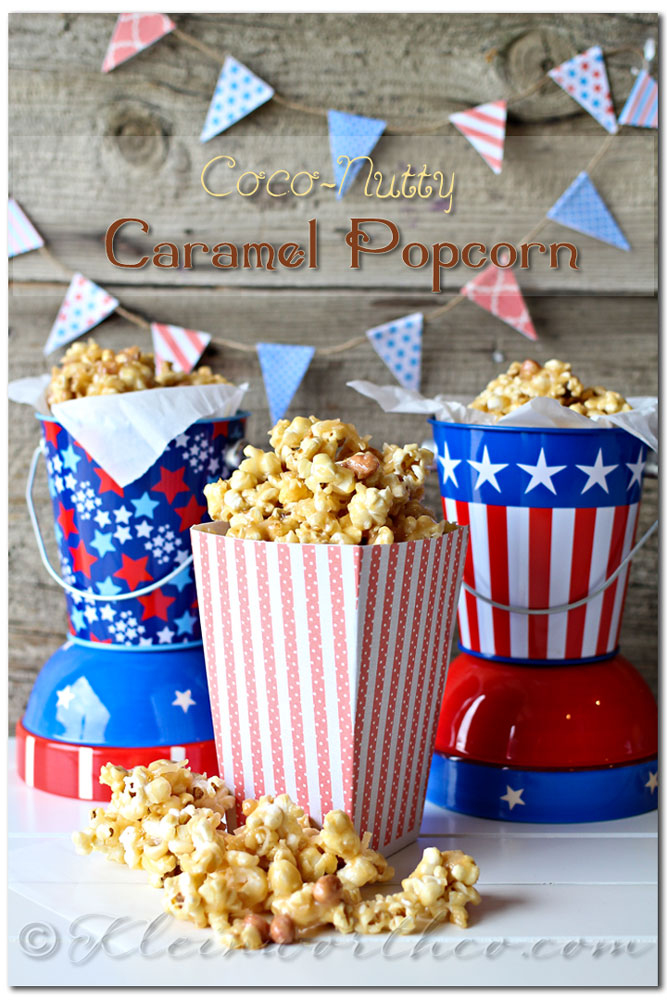 Check out the adorable popcorn boxes.
I love that they are disposable so I don't have to track down containers when we do parties.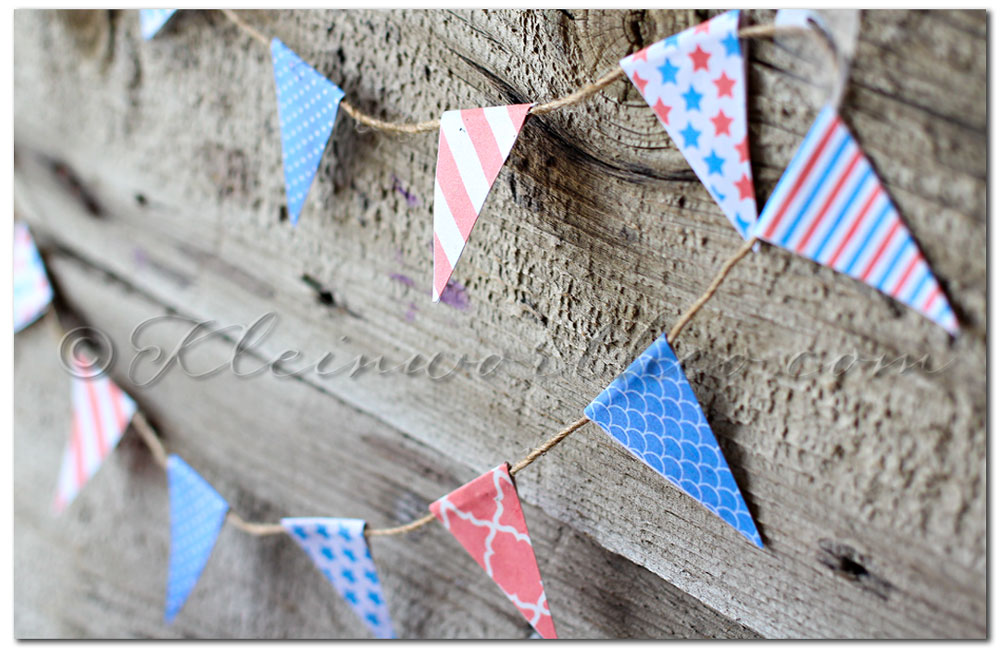 I think the flags are really meant to be on straws – but they were so cute made into a banner.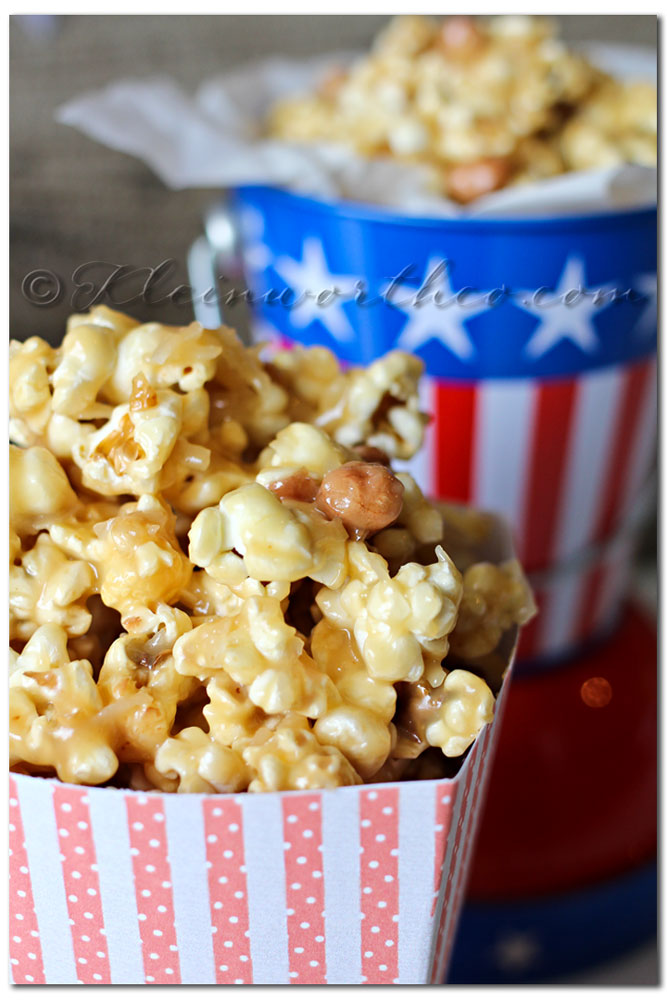 You can pick up this set here at Life n' Reflection.
Coco Nutty Caramel Popcorn
Ingredients
4 Mini- 100 Calorie Bags Microwave Popcorn- Popped
1 stick 1/2 cup Butter
1 Cup Brown Sugar
1 Cup Light Corn Syrup
1 Can Sweetened Condensed Milk
2/3 Cup Spanish Peanuts
2/3 Cup Sweetened Coconut
Instructions
Pop popcorn & set aside in large bowl.

In large saucepan combine butter, brown sugar, corn syrup & sweetened condensed milk.

Bring to a boil (all ingredients will combine & get thick) stirring slowly & constantly with spatula.

Reduce heat to med/low & continue to boil & stir for 5 minutes.

Immediately remove from heat & pour over popcorn.

Stir to coat with wooden spoon.

Add peanuts & coconut & continue to stir to incorporate & coat.

Allow to cool before serving.
This is a softer caramel- will not become crunchy or hard when cooled!
Perfect for your next party! 
Don't forget to come back & join me on Mondays for Project 52
To see where I am linking today- visit HERE
[jetpack_subscription_form]