Now you don't have to head to the corner store for your favorite frozen drink . Make this Homemade Cherry Slurpee that tastes just like the original. Yummy!
For as long as I can remember I have loved grabbing a Slurpee at the corner store. Growing up in So-Cal it was the thing to get at 7-11 & they were everywhere.
It's my "go-to" frozen drink & if it's cherry flavor- I'm ecstatic. It's my ALL-TIME favorite.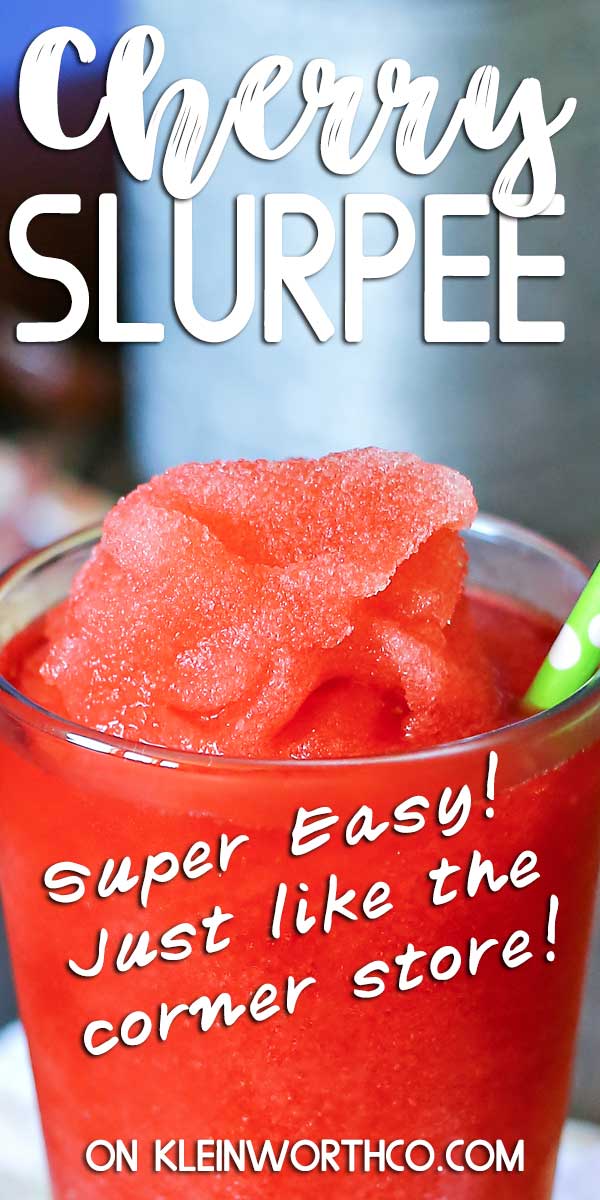 It's the thing that I will always grab if we are just stopping in, I can't pass it up. It just makes me so happy & can brighten almost any day.
But I obviously can't be running to the store all the time. If you follow me on Instagram then you saw how excited I was when the hubs found me freeze & go Icee packs.
cherry slushie
This post contains some affiliate links. Click here to read my full disclosure policy.
As yummy as they are – I still wanted something I could make at home with things I already keep on hand. This keeps me from heading into the store in the first place – because we all know that once I'm in there I'm not going to buy just the one thing I walked in for. 🙂
I can't get enough.
So I started testing recipes to come up with one that tastes as close to the original as I could get it. I hit the nail on the head with this one because it's absolutely PERFECT.
Just like the ones I love from the store. Cool, frosty, delicious & PACKED full of that great cherry flavor. I'm in Slurpee heaven. I'm making them all the time now & I'm a happy girl.
Here are some commonly asked questions
Can I make this in another flavor?
Yes, you could use another flavor of Kool-Aid if you like. You would have to also swap out the cherry juice & use a flavored drink syrup instead.
Do I have to use club soda?
Well, no, you don't have to. You could use 7-Up or Sprite instead. But then that makes this taste more like a thick cherry limeade instead of a traditional slurpee. It is plenty good, just not the same.
What if I don't have a blender?
You can use a food processor if you need to. But I highly recommend a high powdered blender to really crush that ice and make it the right slurpee consistency.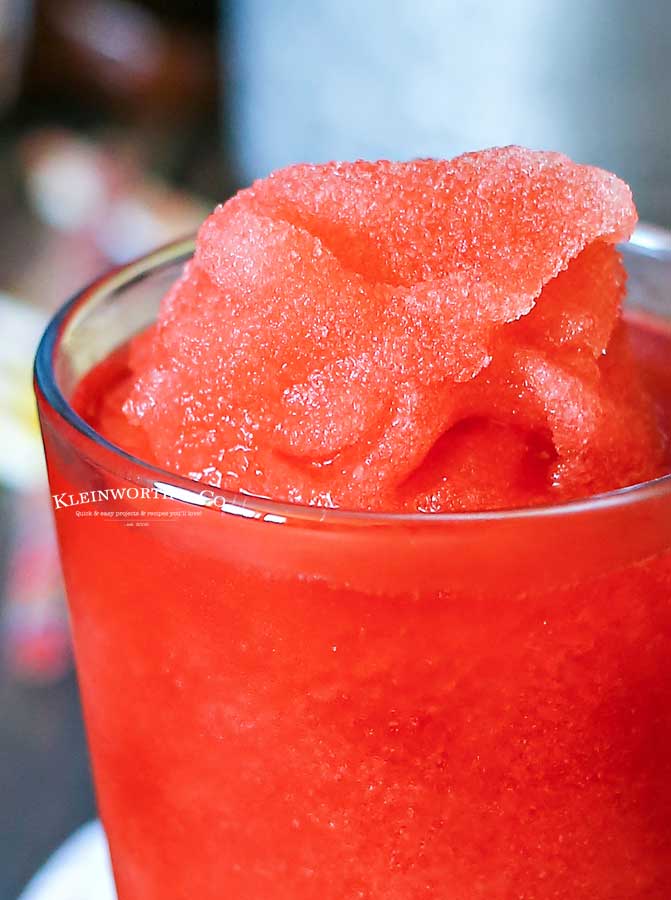 How many can this serve?
This homemade cherry slurpee recipe makes enough for 2-3 tall glasses, so it is perfect for sharing.
7 11 slurpee
Can this recipe be doubled?
You can, making it perfect for pool parties & summer gatherings.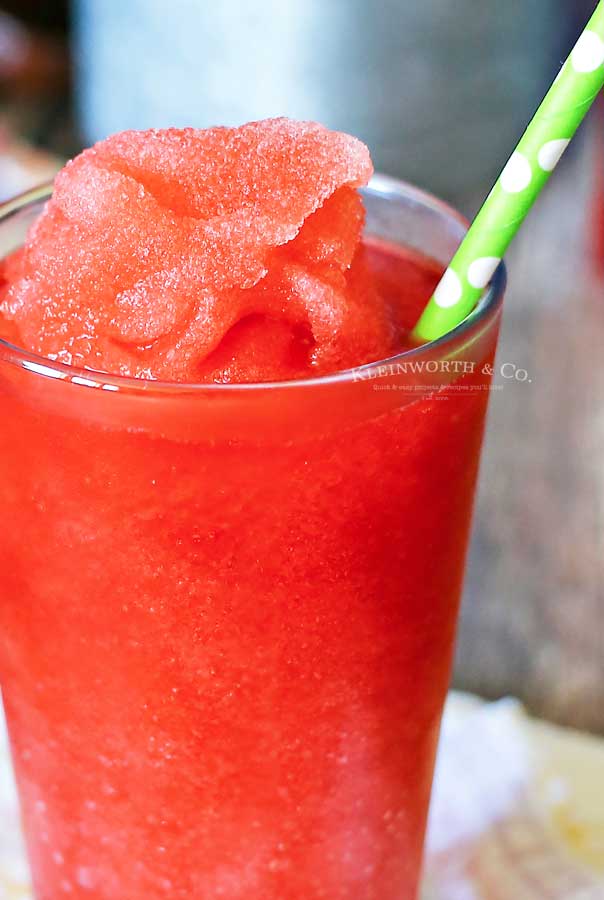 HOW DO YOU MAKE a Cherry Slurpee?
Place all ingredients in blender & blend on high for several minutes.
Once mixture is like slush & free of all remaining chunks of ice it's ready to serve.
Pour into serving classes & kick back, relax & enjoy.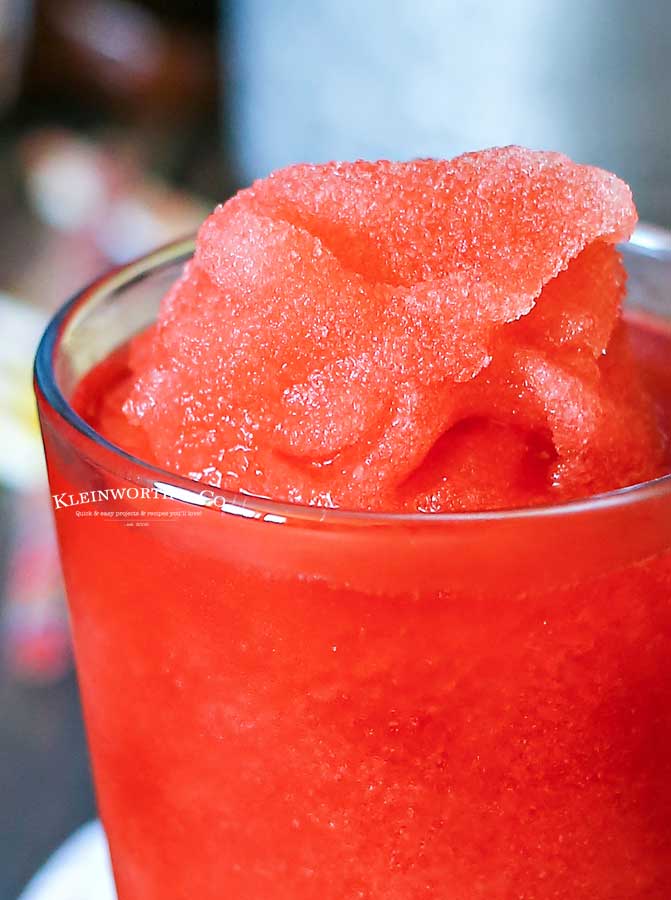 What is the best way to store leftover slurppes?
Since this is a frozen drink it does melt quickly. You can pop it in the freezer if you need to to keep it cold and slow the melt, but only for a little while. The consistency will change if it ends up completely frozen.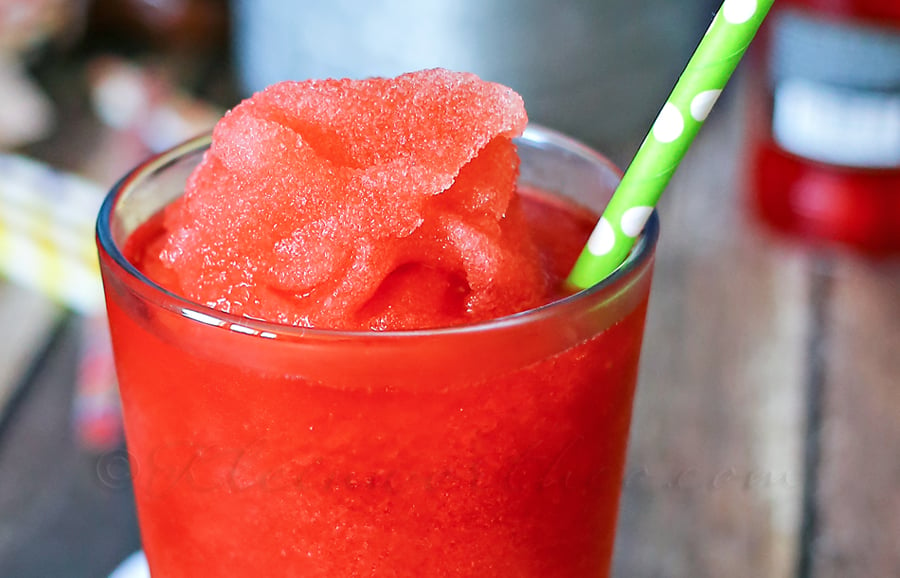 To make Homemade Cherry Slurpee you will need…
club soda
granulated sugar
cherry Kool-Aid drink mix
maraschino cherry juice
crushed ice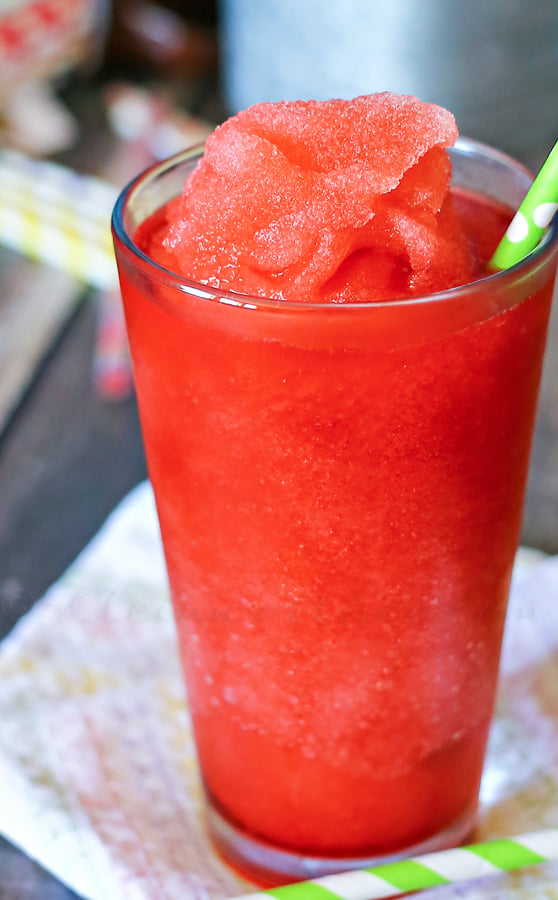 Products I love when making Homemade Cherry Slurpees…
This cherry slurpee recipe is so EASY and delicious – and if you're like me, you probably already have most of these items on hand! OR maybe you have never made a slurpee before & I understand, it can be intimidating. But I'm telling you, you're going to love this recipe. I have made a list below of the things I absolutely can't live without when it comes to making homemade slurpees.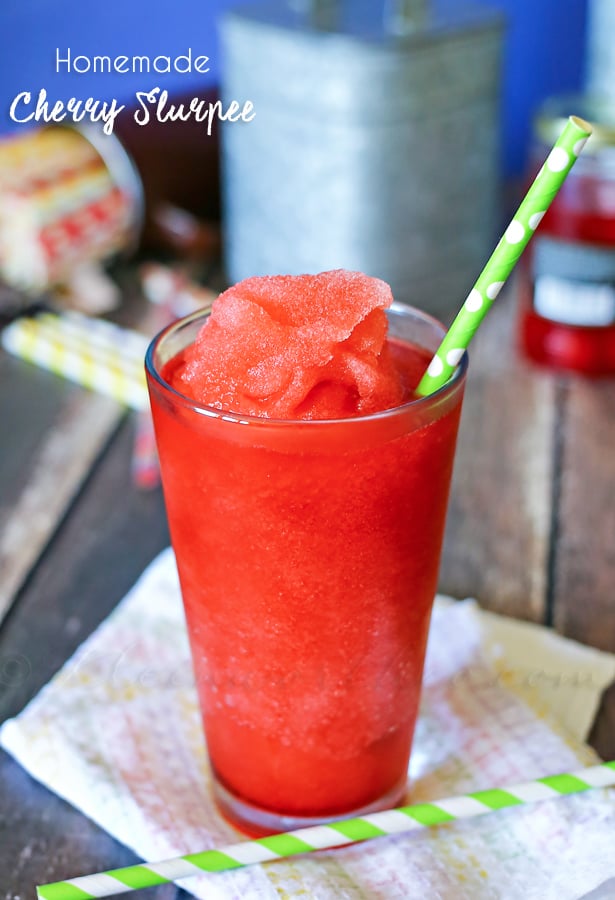 So perfect for so many occasions!
Scroll to the bottom for the Printable Recipe
7 eleven slurpee
If you love this cherry slurpee recipe, you're going to love these other cool down recipes too. Please click each link below to find the easy, printable recipe!

recipe for cherry slurpee
If you love this recipe for homemade cherry slurpees as much as I do, please write a five star review, and be sure to help me share on facebook and pinterest!
CONNECT WITH KLEINWORTH & CO!
Be sure to follow me on my social media, so you never miss a post!
FB, Pinterest, IG, Email Subscription
Reader Interactions