Now you don't have to head to the corner store for your favorite frozen drink . Make this Homemade Cherry Slurpee that tastes just like the original. Yummy!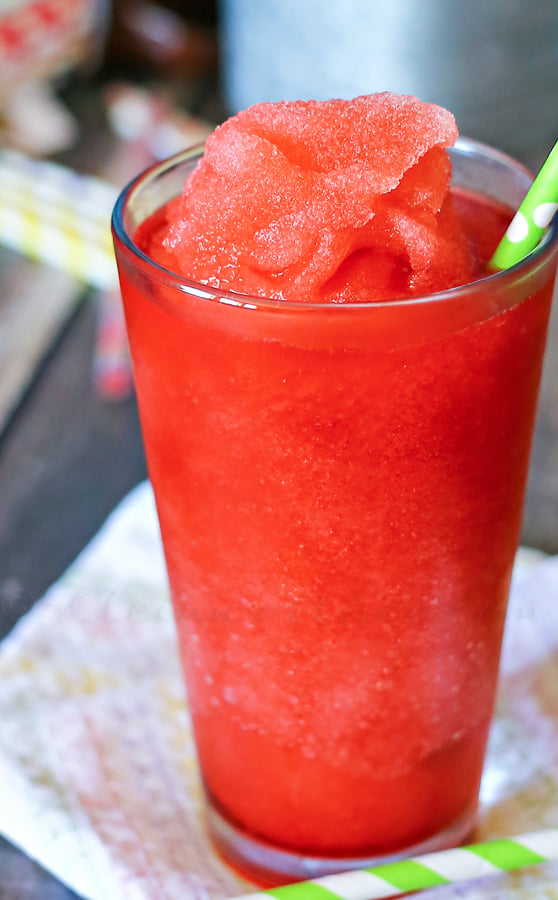 For as long as I can remember I have loved grabbing a slurpee at the corner store. Growing up in So-Cal it was the thing to get at 7-11 & they were everywhere. It's my "go-to" frozen drink & if it's cherry flavor- I'm ecstatic. It's my ALL-TIME favorite. It's the thing that I will always grab if we are just stopping in, I can't pass it up. It just makes me so happy & can brighten almost any day. But I obviously can't be running to the store all the time. If you follow me on Instagram then you saw how excited I was when the hubs found me freeze & go Icee packs. As yummy as they are – I still wanted something I could make at home with things I already keep on hand. This keeps me from heading into the store in the first place – because we all know that once I'm in there I'm not going to buy just the one thing I walked in for. 🙂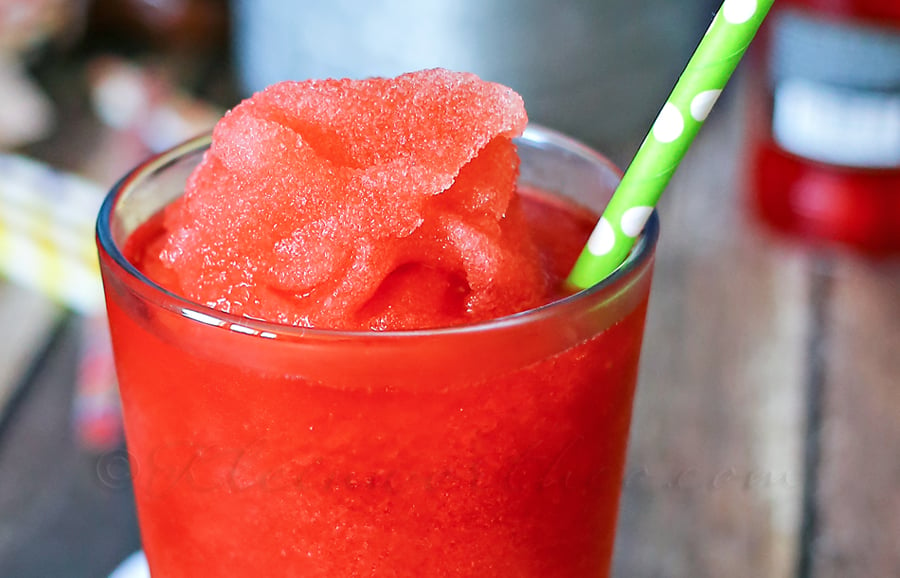 So I started testing recipes to come up with one that tastes as close to the original as I could get it. I hit the nail on the head with this one because it's absolutely PERFECT. Just like the ones I love from the store. Cool, frosty, delicious & PACKED full of that great cherry flavor. I'm in Slurpee heaven. I'm making them all the time now & I'm a happy girl.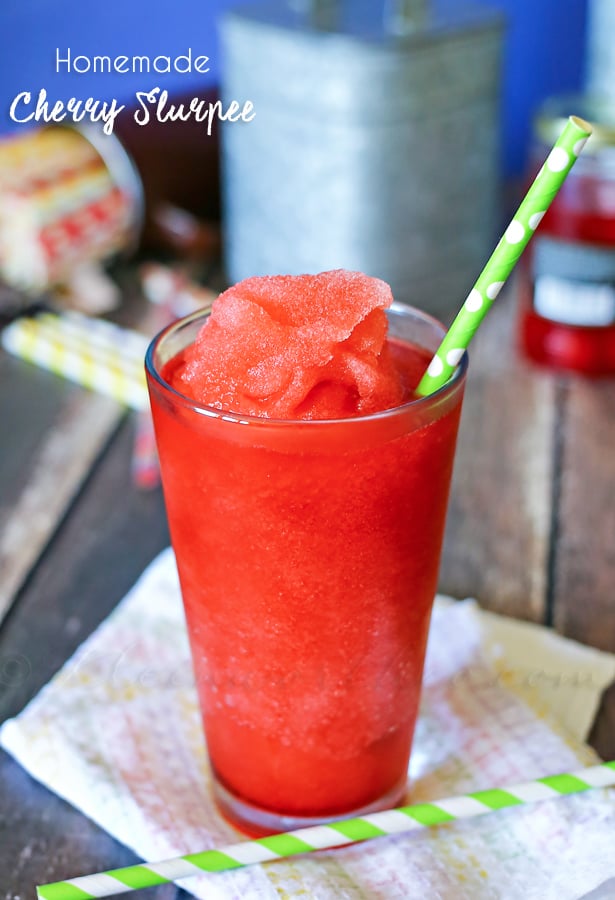 Just look at how easy these are to make!
Homemade Cherry Slurpee
Ingredients
1 cup cold club soda
1/4 cup granulated sugar
1/4 tsp cherry Kool-Aid drink mix
1/2 tsp maraschino cherry juice
2 cups crushed ice
Instructions
Place all ingredients in blender & blend on high for several minutes

Once mixture is like slush & free of all remaining chunks of ice it's ready to serve

Pour into serving classes & kick back, relax & enjoy
Can you believe how simple that is? No trip to the corner store needed. This is my "go-to" summer drink. Enjoy!!
Want more great summertime treats?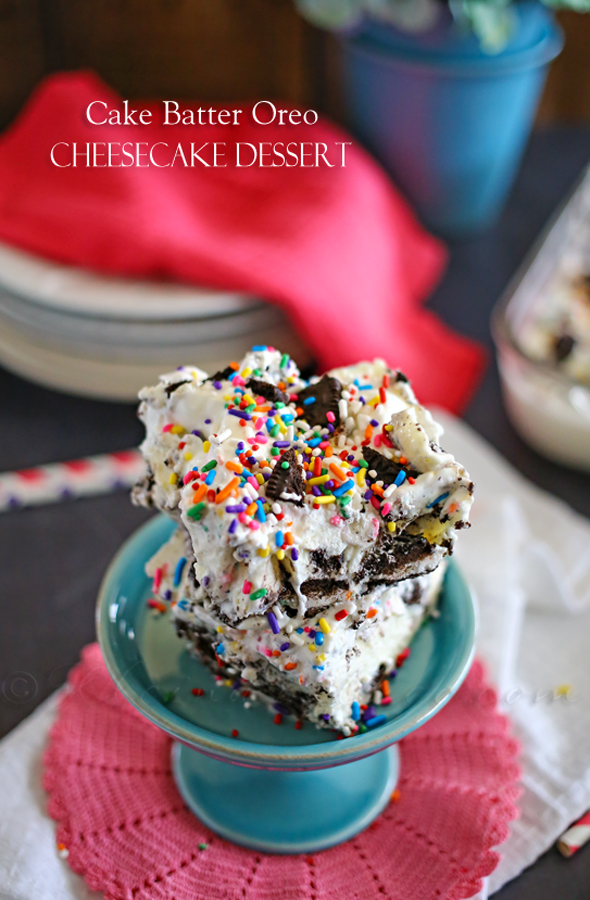 Cake Batter Oreo Cheesecake Dessert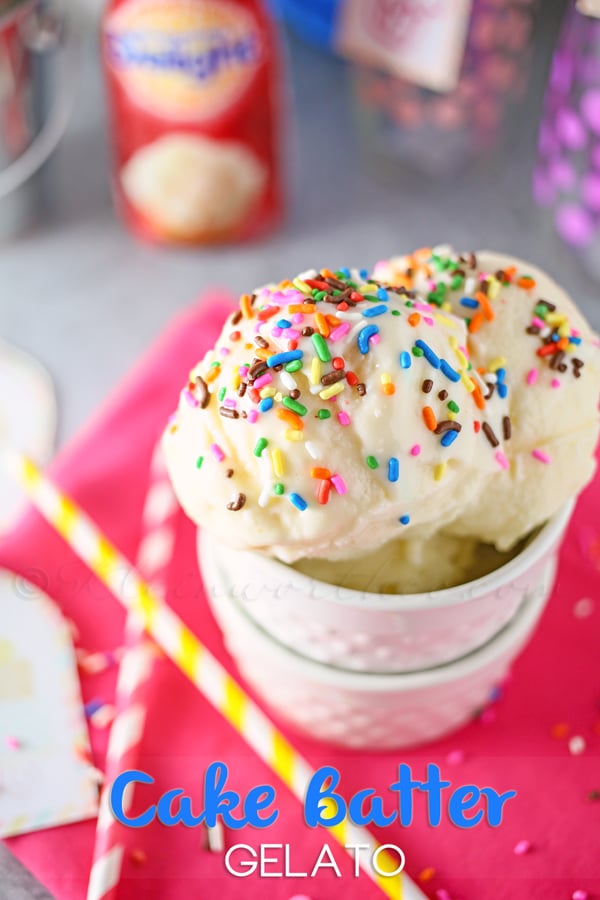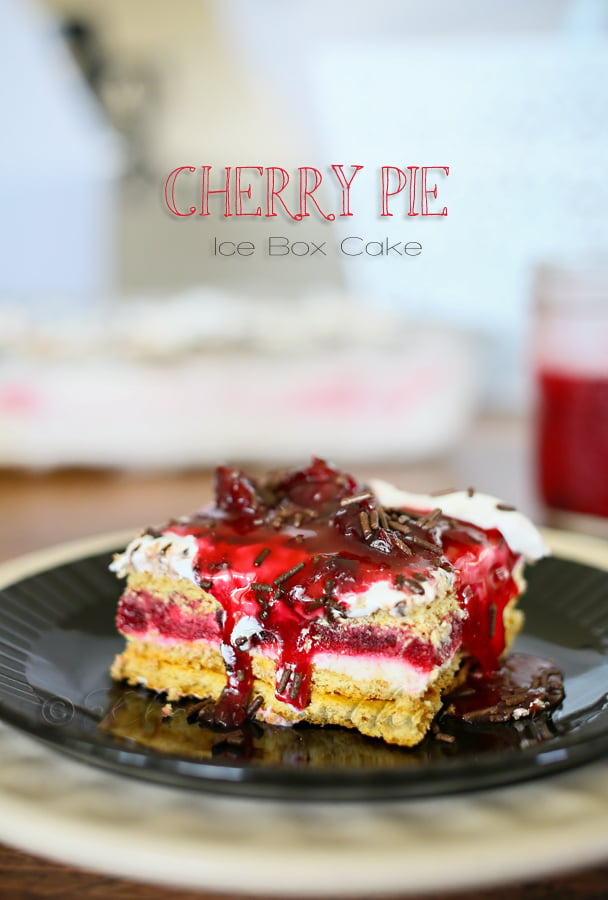 To see where I am linking today- visit HERE