Blueberry Cobbler is one of my favorite blueberry desserts. It certainly tops the list for delicious 3 ingredient recipes that everyone loves. This cobbler recipe is super easy too.
Blueberry Cobbler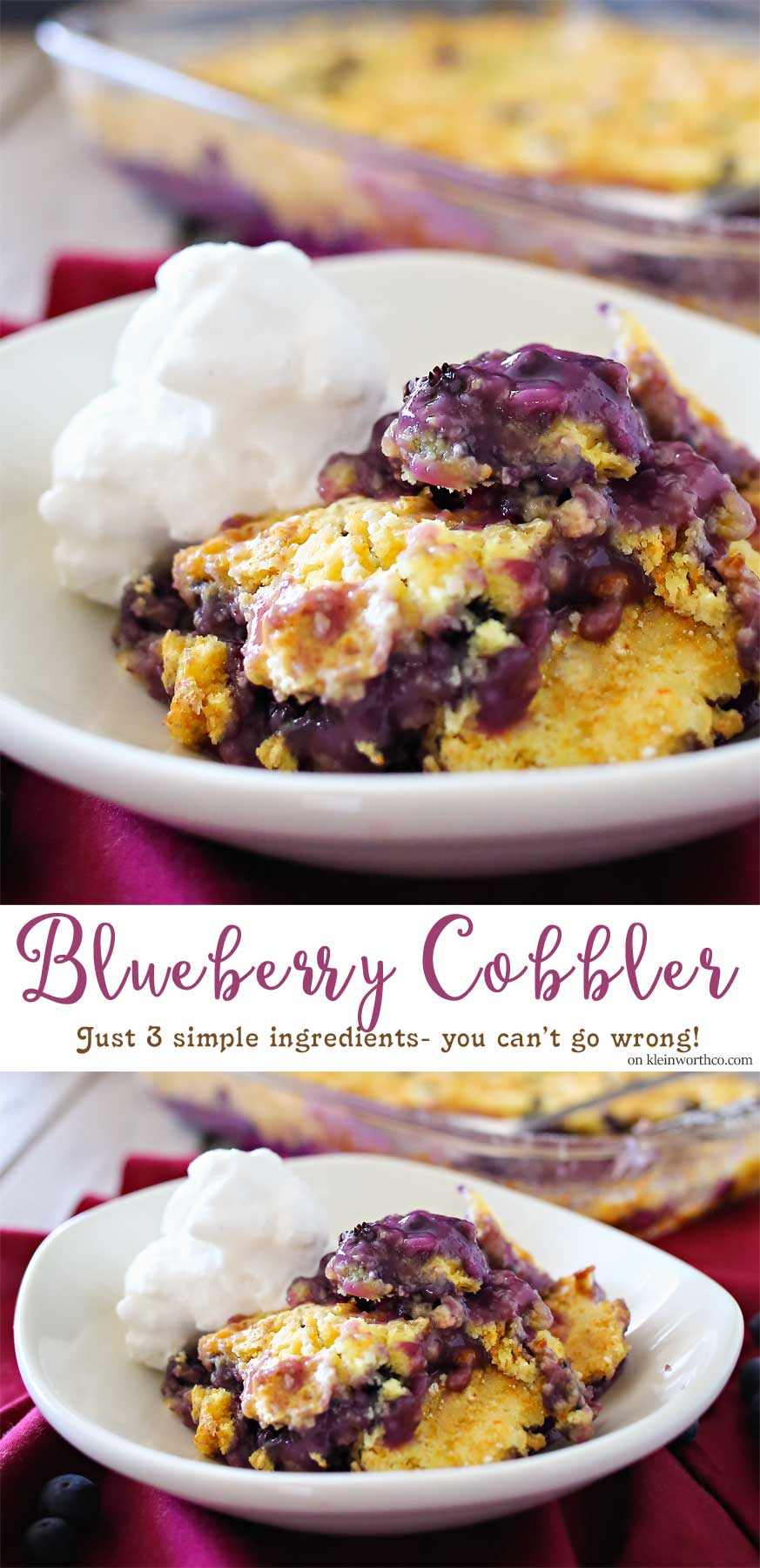 Do you love blueberries? They are a huge favorite in this house. Which is probably why I have so many blueberry recipes here. We can't seem to get enough. They are the flavor I think about most when it comes time for spring & summer. That fresh flavor that blends so well with so many others, like lemon, lime or coconut. It's all good & I'm thrilled to make as many blueberry recipes as I can.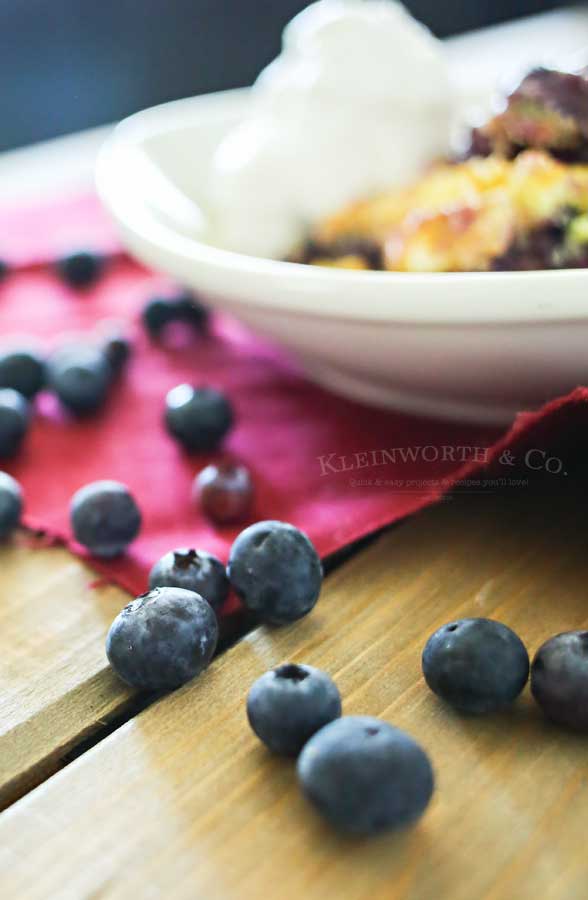 For this one I stared with some beautiful blueberries. Oh my, aren't they pretty? Do you remember me sharing a sneak peak of them on Instagram?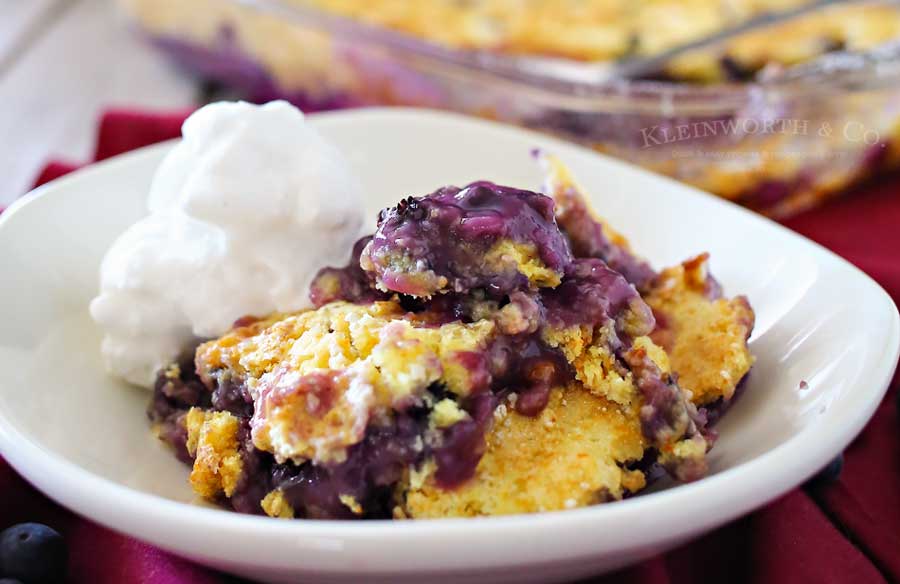 I realized that I had not shared my blueberry cobbler recipe with you. It's by far my favorite of all my cobbler recipes because it's blueberry. But really, with 3 ingredient recipes like this one you can't go wrong. It's as simple as dump, pour, bake & enjoy! I'm not exaggerating. You will not believe just how simple it is to make this. Everyone will rave & you will feel like a hero!
Easy 3-Ingredient Blueberry Cobbler
Blueberry Cobbler : Just 3 Ingredients
With just 3 simple ingredients you can make this easy & delicious blueberry cobbler.
Prep Time7 mins
Cook Time1 hr
Total Time1 hr 7 mins
Ingredients
3 cups fresh blueberries
1 box french vanilla cake mix
16 ounces clear soda like Sprite or 7-up
Instructions
Preheat oven to 350 degrees

Lightly spray 9x13 baking dish with cooking spray

Spread berries in an even layer over bottom of the pan

Add dry cake mix over the top

Slowly pour soda over the top of the cake mix making sure you moisten nearly all of the dry mix which will give you your crust

DO NOT STIR - if you stir you will have a top more like cake- not crust

Bake 45-60 minutes watching closely after the 45 min mark - allow it to brown on top

If you want it really brown you can broil the top for a couple minutes

Remove & allow to cool slightly before serving

We prefer ours with a scoop of vanilla ice cream or whipped cream on top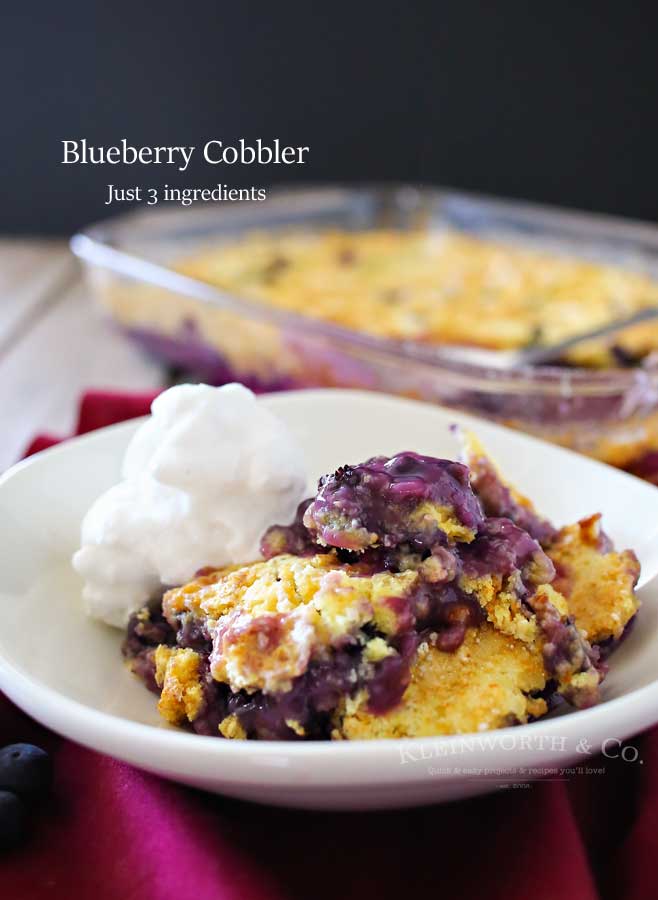 I added a scoop of fresh homemade coconut ice cream on the side. (more on that soon) But for now, pick up some blueberries next time you are grocery shopping & make some delicious cobbler.
Looking for more great ideas for all those blueberries?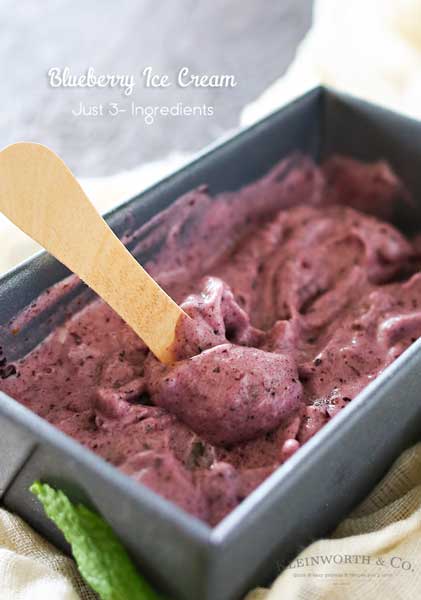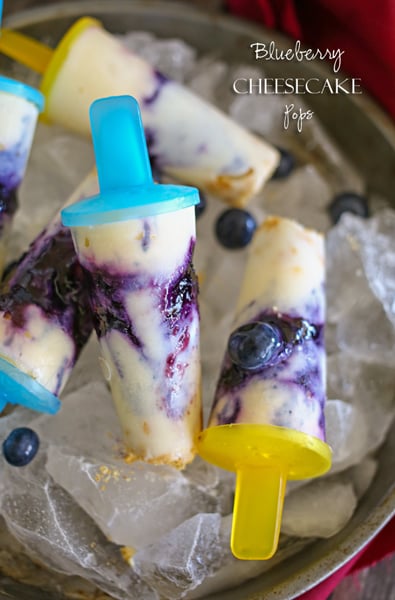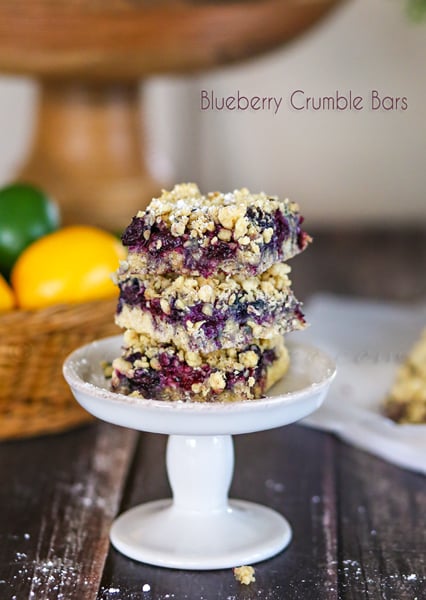 Don't miss these great ideas from these bloggers….
Little Sweet Baker – Bakery Style Blueberry Streusel Muffins
Alexandra's Kitchen – Buttermilk-Blueberry Breakfast Cake
To see where I am linking today- visit HERE