Cookie dough lovers rejoice! Gluten-Free Eggless Cookie Dough is super easy to make. Safe, egg-free, cookie dough to cure all your cookie dough cravings.
Do you love cookie dough? I sure do & grew up eating it right out of the bowl while I waited for my cookies to bake.
With each & every bite I felt like I was playing Russian Roulette because I knew I wasn't using pasteurized eggs. Heck, that pasteurized egg product in the carton didn't even exist until much later in life.
Scroll to the bottom for the Printable Recipe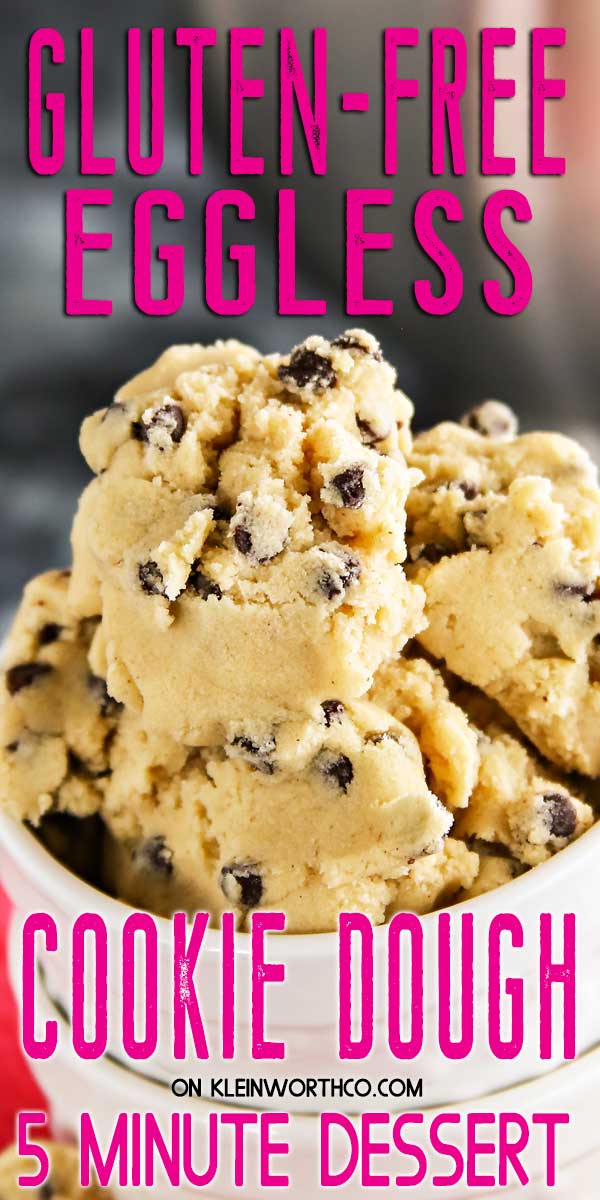 So I guess that's why it was always a guilty pleasure to snag a bite. But now with many tweaks to my original cookie dough recipe, I not only have a regular egg-free version but this gluten-free version too. I'm LOVING this Gluten-Free Eggless Cookie Dough.
cookie dough eggless recipe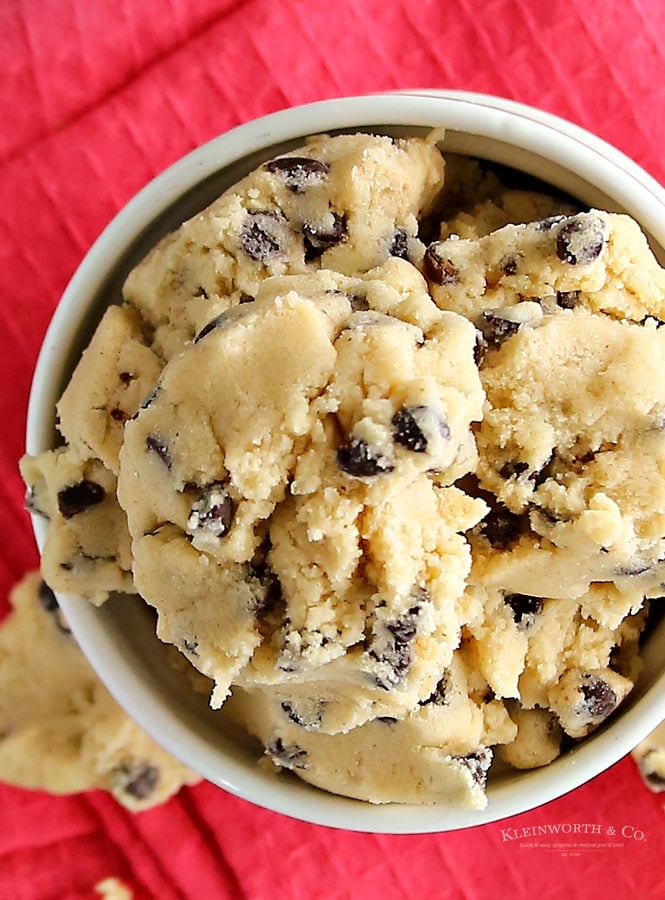 Eating the raw cookie dough was one of the things I loved about making cookies with my mom. She was the batter queen & it was completely normal in our house to not only eat about 50% of the cookie dough when making those cookies, but we were also known for licking the beater when it came to making cakes & brownies too.
We never thought twice about the fact that raw eggs were in there. It wasn't until much later that we found out that it was bad. But I was hooked & wasn't giving it up for anything.
So I would enjoy fully knowing that it could potentially make me sick. The hubs would give me grief & so I would make sure he didn't see me take a bite when I was baking.
But now I can eat all the cookie dough I could possibly want now that I have created this eggless, AND GLUTEN-FREE recipe. You just can't beat that, now can you?!
Gluten-Free Eggless Cookie Dough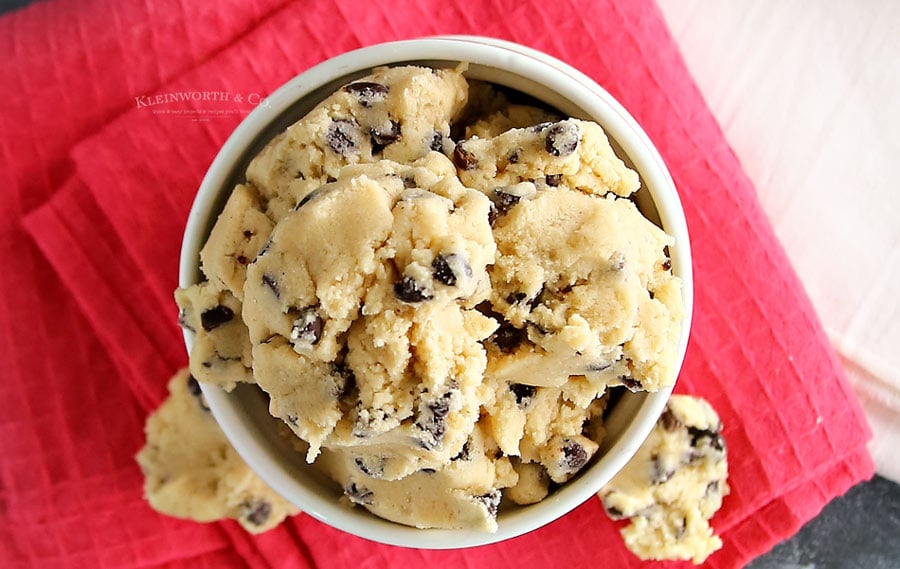 You'd think that having an entire mixing bowl would be enough. You'd think that the insatiable craving was only because it was taboo.
NOPE – I still CRAAAAAVVVVEEEEE it & savor every bite. It's just as good & makes me just as happy.
In fact, I think it makes me happier because now I really don't have to worry. I can enjoy with reckless abandon. 🙂 (& I do)
Here are some commonly asked questions
Can I use regular flour?
Yes, absolutely, that will work just fine. You can also use almond or coconut flour if you need to.
Can I use a sugar substitute?
I have not personally tried it, so I can't say how that would turn out. But if you would like to try it, I suggest a product that offers a 1:1 swap. Please let me know how it turns out.
Can this cookie dough be frozen?
Yes, but I recommend forming it into a flat square or a log and wrapping tightly with plastic wrap & then place in a zip-top bag. You don't want any air to get to it or it will be very dry when you thaw it.
How many can this serve?
This recipe makes enough for about 4 decent servings. It really depends on how much you feel you can eat really. I'm not going to lie, it wouldn't be unusual for me to eat half of this all by myself.
gluten-free edible cookie dough
Can this recipe be doubled?
You can, and we do it often. If you plan on sharing with more than a couple of people, I highly recommend doubling this recipe.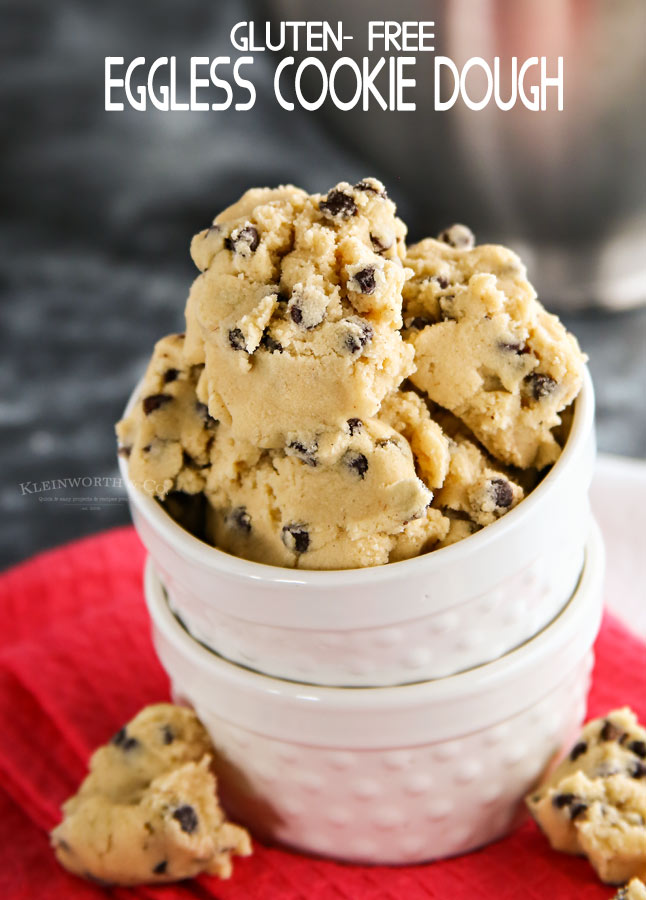 HOW DO YOU MAKE Gluten-Free Eggless Cookie Dough?
Combine butter, sugar, brown sugar & vanilla in a mixing bowl & beat until light & fluffy.
Add in sea salt & flour – mix until well combined.
Fold in chocolate chips.
Grab a spoon & dive right in!
Store refrigerated in an airtight container – bring to room temperature before enjoying again.
What is the best way to store leftover cookie dough?
Just keep it refrigerated for up to 7 days. I usually portion this out into separate airtight containers for each person in the house. It doesn't last more than a day or two at most. But if you happen to forget about it in there for a couple of days, it will be just fine.

To make Gluten-Free Eggless Cookie Dough you will need…
butter- softened
granulated sugar
brown sugar- packed
vanilla extract
gluten-free flour
fine sea salt
mini chocolate chips
Eggless Cookie Dough
Products I love when making Eggless Cookie Dough…
This Eggless Cookie Dough recipe is SUPER EASY and delicious – and if you're like me, then you probably already have some of these items on hand OR maybe you have never made edible cookie dough before, & you might be a bit nervous – but you're going to love it. I have made a list below of the things I absolutely can't live without when it comes to making this treat recipe.
If you love this Easy Gluten-Free Eggless Cookie Dough recipe, you're going to love these other treats too. Please click each link below to find the easy, printable recipe!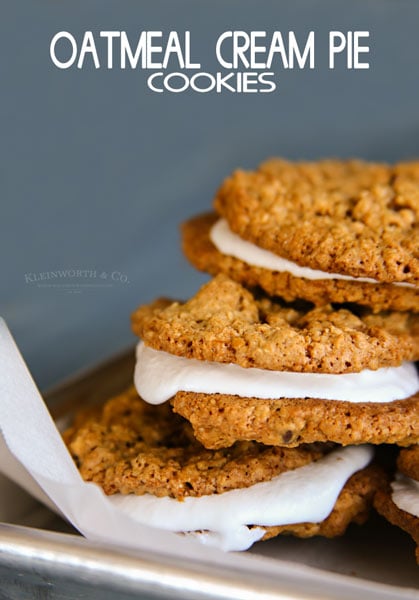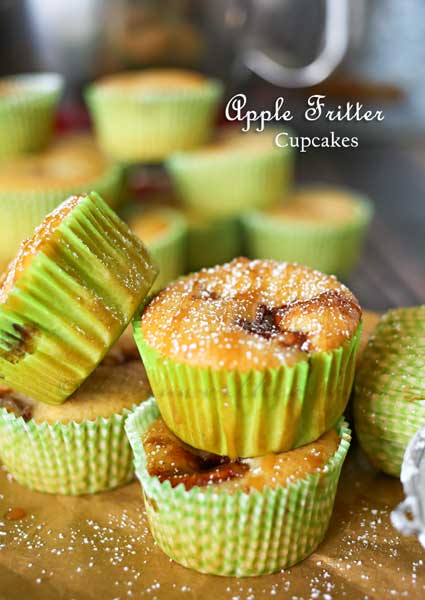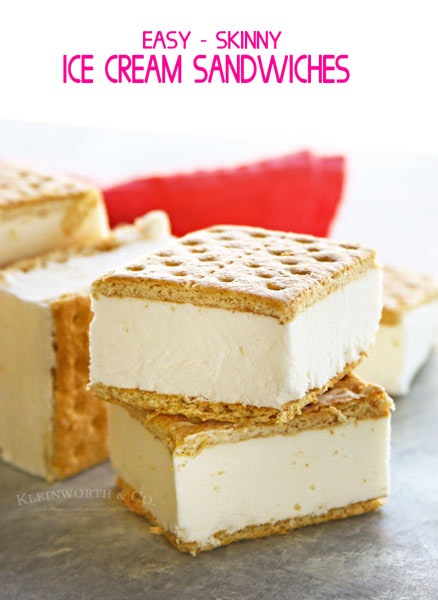 Easy Skinny Ice Cream Sandwiches
Grab a spoon & dive right in! YUUUUUMMMMM!
gluten-free cookie dough
If you love this recipe for egg-free cookie dough as much as I do, please write a five star review, and be sure to help me share on facebook and Pinterest!
CONNECT WITH KLEINWORTH & CO!
Be sure to follow me on my social media, so you never miss a post!
FB, Pinterest, IG, Email Subscription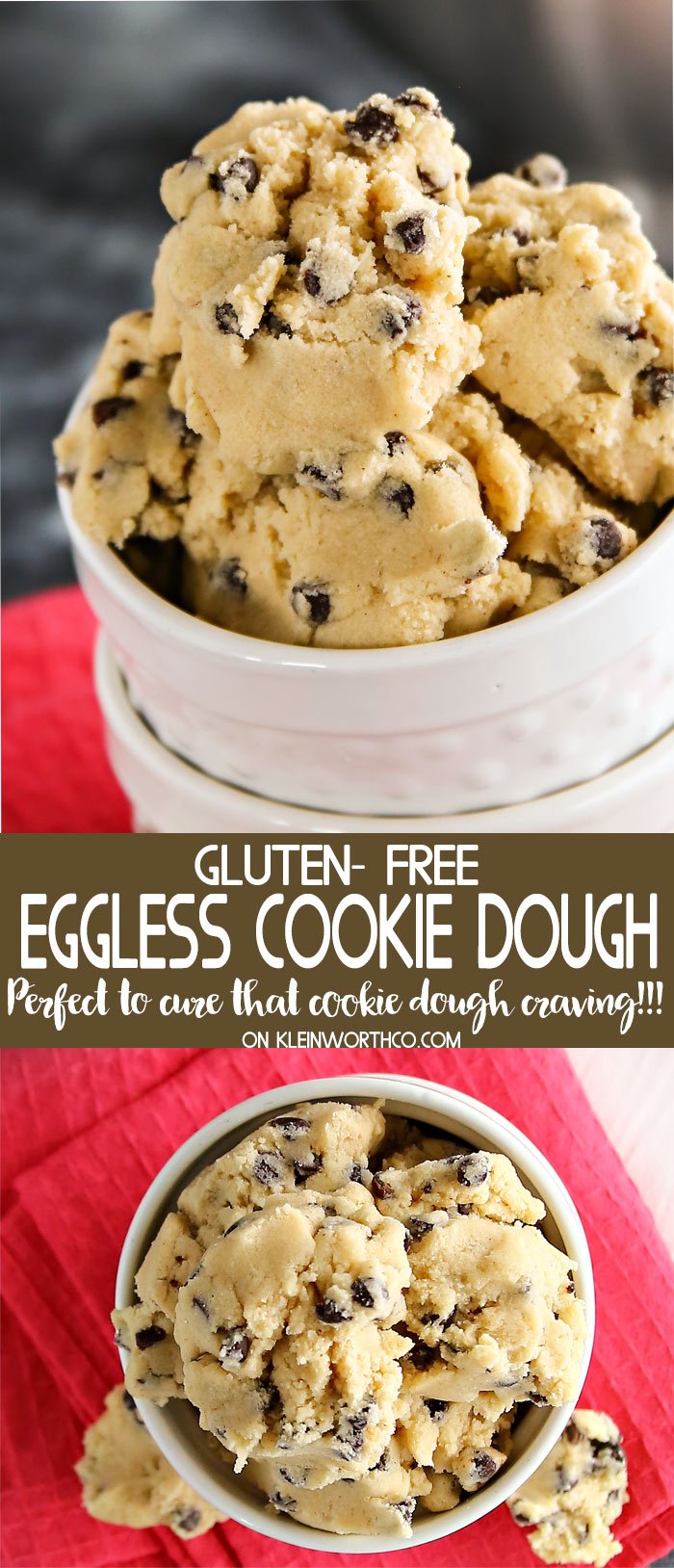 Reader Interactions