Apple Butter Pancakes are an easy fall breakfast recipe. Loaded with sweet, cinnamon apple butter. These are the perfect way to start the day.
Do you treat yourself on the weekends to something a little yummier than the standard breakfast??? We do sometimes- if I'm up for it we will make a full breakfast.
But the other day I decided I would whip up a small batch of Apple Butter Pancakes for the kids. Nothing special was happening that day – it just seemed like a great idea. Partially because I am up to my eyeballs in apple butter around here.
Be sure to try our delicious Apple Butter Bread!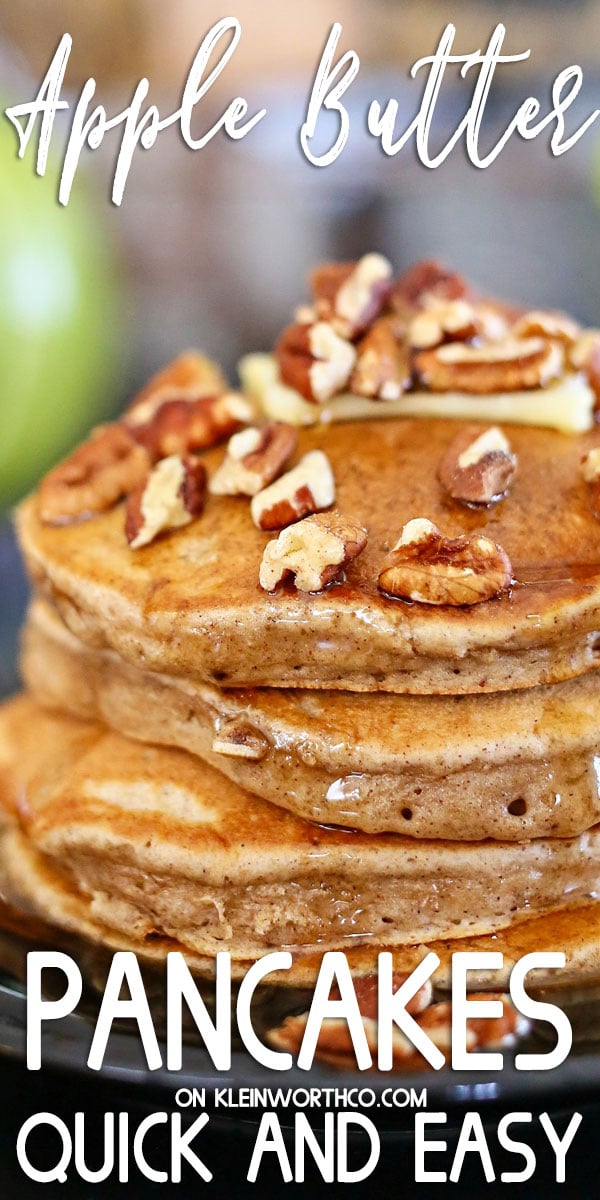 So I'm finding all sorts of useful ways to add it to all sorts of things. Everyone is thankful – it's all too tasty!!! We all love apple butter in this house- so really, I can't go wrong when adding it to pancakes.
This recipe made about 9 pancakes – slightly larger than a saucer. If you were doing silver dollar size you could probably get double that.
If you love pumpkin – you don't want to miss these Pumpkin Pancakes too!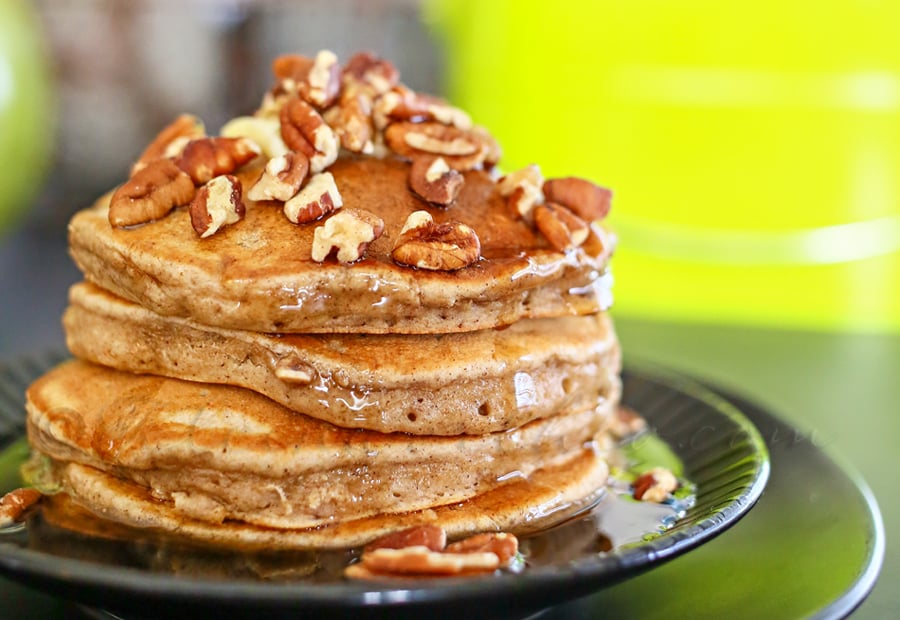 Apple Recipes
This post contains some affiliate links. Click here to read my full disclosure policy.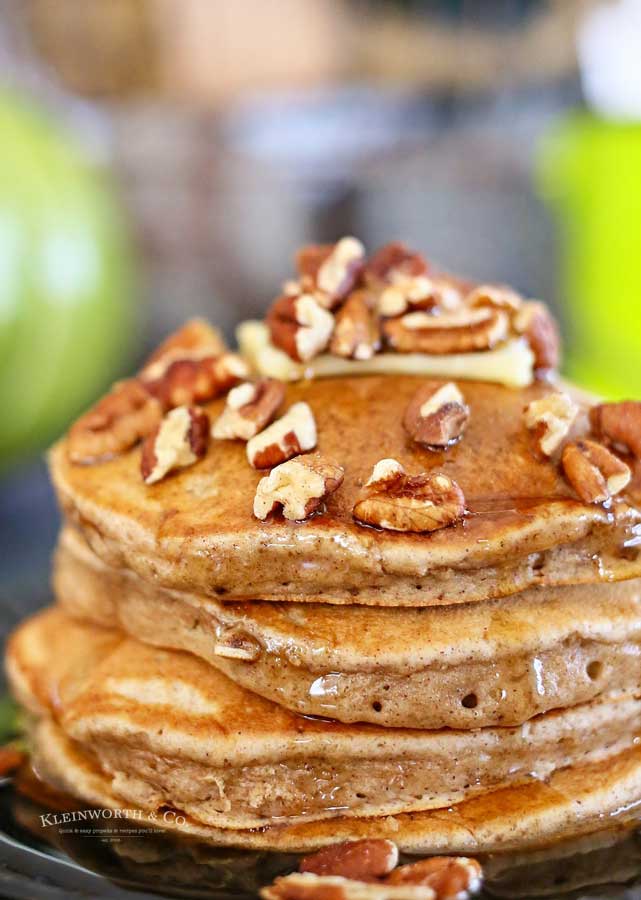 These pancakes are so light and fluffy. I like to top them with homemade buttermilk syrup or a traditional maple too.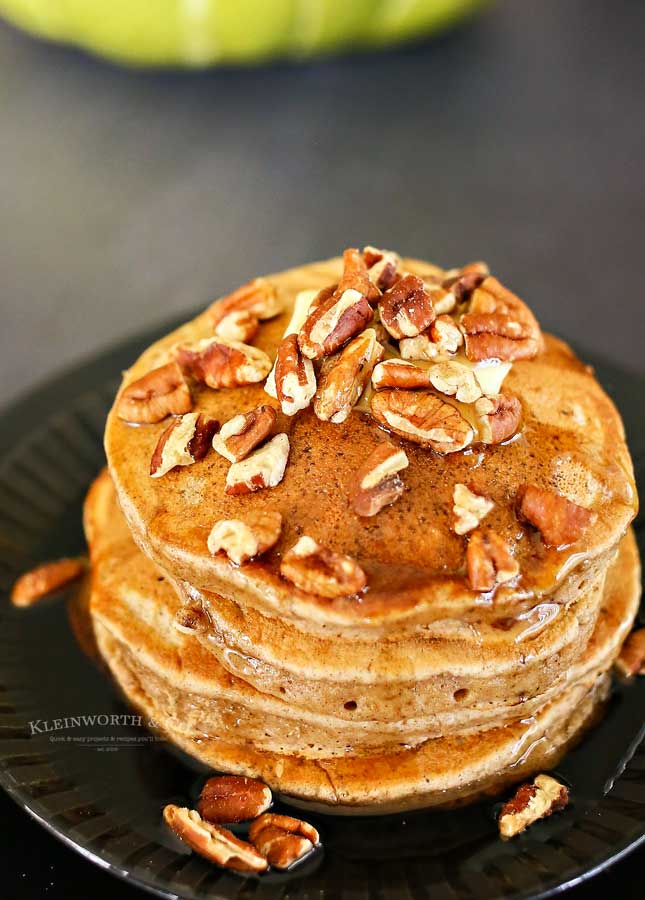 Here are some commonly asked questions
Do I have to use homemade apple butter?
No, not at all. If you happen to have a jar that you picked up at your local farmers market or grocery store, by all means use that. I just happen to have apple butter on hand most of the time so it makes it easy for me to use homemade.
Can I use this method with pancake mix?
Sure you can. If you would prefer to simplify things for a busy morning, you can add the same amount of apple butter I call for in this recipe to your boxed pancake mix. We certainly do that when we are in a pinch for time. But whenever I can I like to make these 100% homemade.
HOW DO YOU MAKE APPLE BUTTER PANCAKES
Whisk together flour, sugar, baking powder, cinnamon, ginger, salt & nutmeg
Stir together milk, apple butter, melted butter, & egg
Fold into dry mixture
Ladle batter onto preheated skillet
Serve with melted butter, syrup & nuts
Easy Pancakes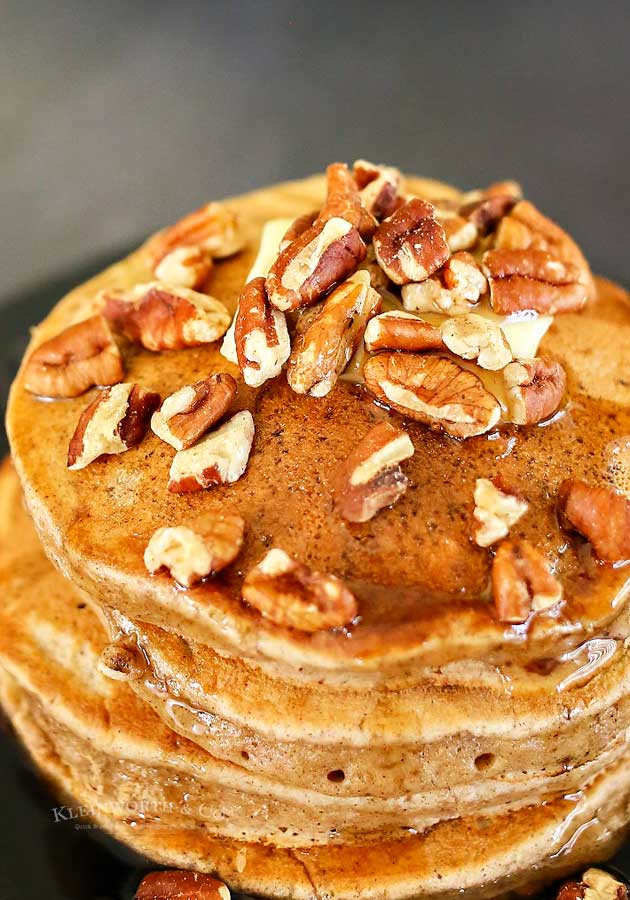 How many can this serve?
This will depend on how large or small you pour the batter and how many each person serves. This recipe should make at least 8-9 standard-size pancakes.
Can these pancakes be frozen?
Yes, they can be frozen. Just be sure to layer them with parchment paper as you stack them. Place the stacks of pancakes in a zip-top bag, label with the date, and freeze for up to 3 months.
We like to make these ahead of time, freeze them and take them on camping trips. This way we can just thaw what we plan to eat each day and we have very little breakfast mess to clean up.
To make Apple Butter Pancakes you will need…
all-purpose flour
granulated sugar
baking powder
cinnamon
ground ginger
salt
nutmeg
milk
apple butter
melted butter
egg
Syrup & nuts for topping
fall breakfast recipe
Can this recipe be doubled?
Absolutely this recipe can be doubled. We often make a double batch so we can have leftovers for the whole weekend.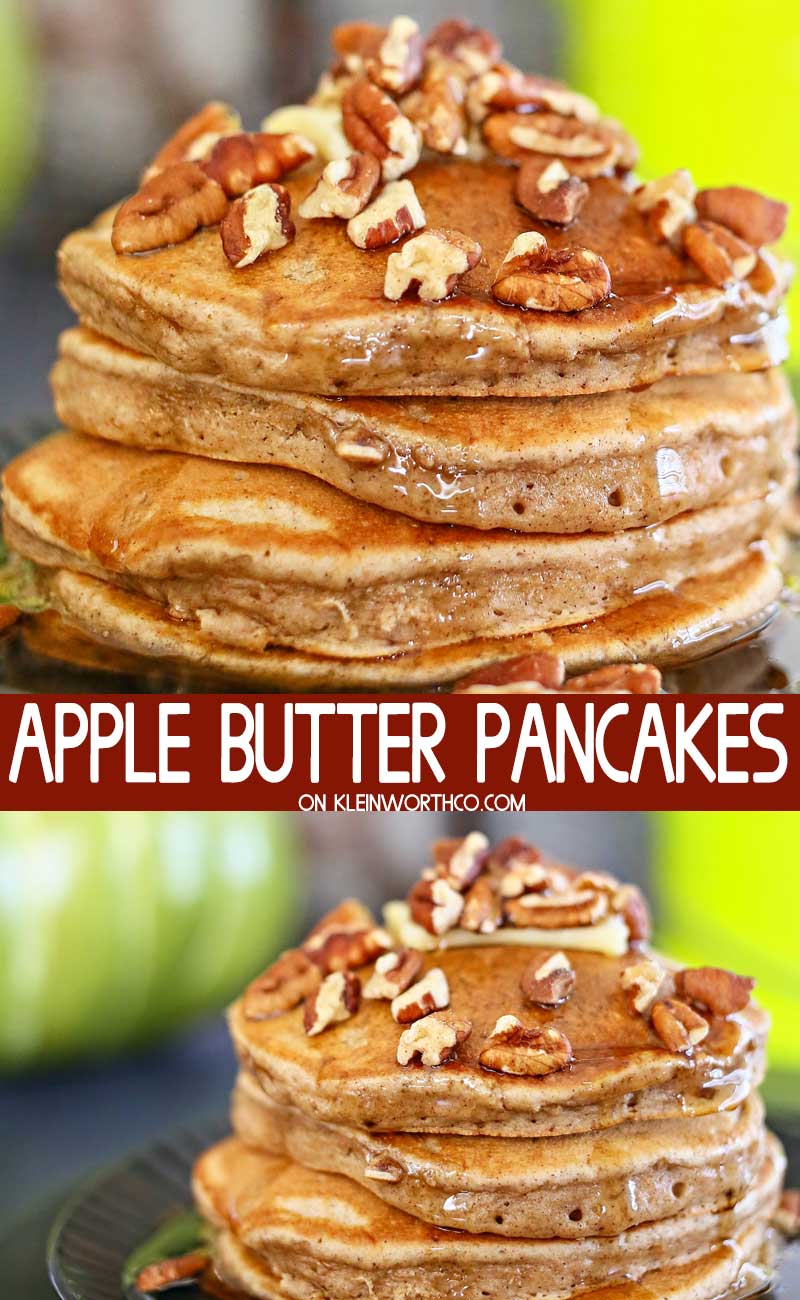 Oh my goodness – these were so tasty. Perfect for a crisp fall morning.
What is the best way to store leftover apple butter pancakes?
Place any leftover pancakes in an airtight container and keep refrigerated for up to 3 days. For best results, layer parchment paper in between each pancake as you stack them.
Recipes using apple butter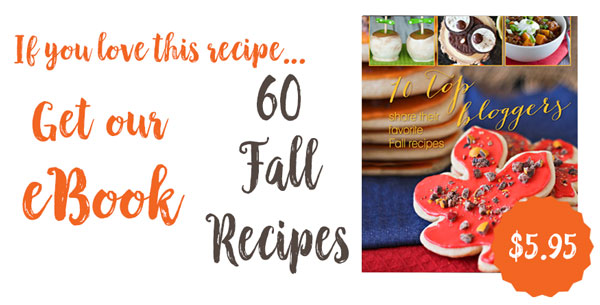 best apple butter recipe
Products I love when making Apple Butter Pancakes…
This Apple Butter Pancakes recipe is SUPER EASY and delicious – and if you're like me this time of year, then you maybe already have some of these items on hand OR maybe you have never made homemade pancakes before, & you might be a bit nervous – but you're going to love them. I have made a list below of the things I absolutely can't live without when it comes to making this pancake recipe.
If you love this Easy Apple Butter Pancakes recipe, you're going to love these other breakfast ideas too. Please click each link below to find the easy, printable recipe!
best pancake recipe
If you love this recipe for Apple Butter Pancakes as much as I do, please write a five-star review, and be sure to help me share on Facebook and Pinterest!
CONNECT WITH KLEINWORTH & CO!
Be sure to follow me on my social media, so you never miss a post!
FB, Pinterest, IG, Email Subscription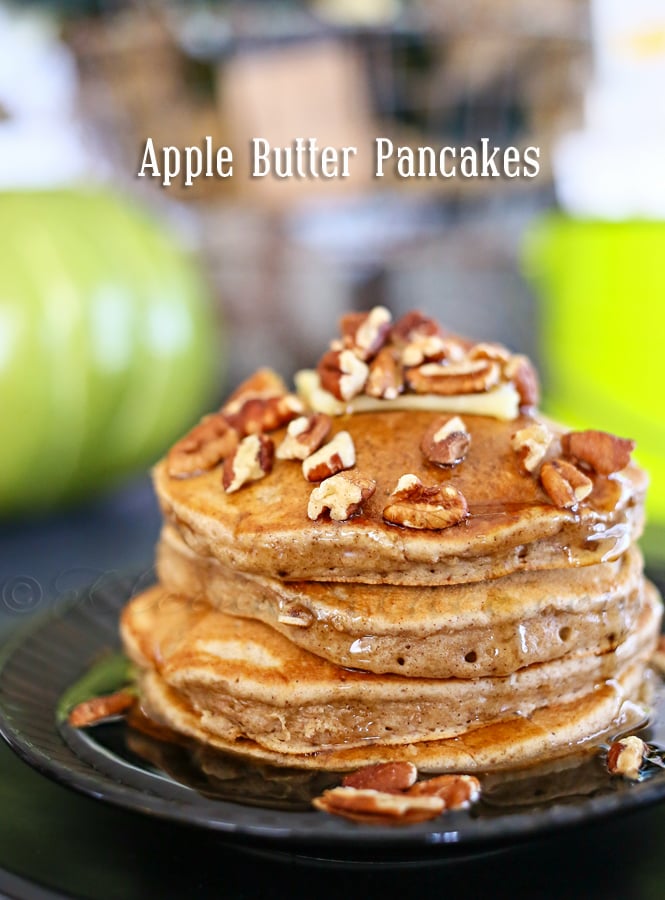 Reader Interactions