Whew! Now that the munchkin's birthday is behind us I can focus on all these things we have happening ahead of us. My dad was supposed to be coming into town this afternoon but then he postponed the trip at the last minute. We have not seen him since he visited us down in the desert last summer but we will now be seeing them this coming fall instead. Good news is that my little sister just had her first baby- a little girl- Sunny Mae. I'm thrilled to be an aunt once again. I can't wait to see her.
The heat is back after a few days of some lovely cool temps so I made some Banana Oat Donuts for us all. I am really going to enjoy having them with my morning coffee these next couple days.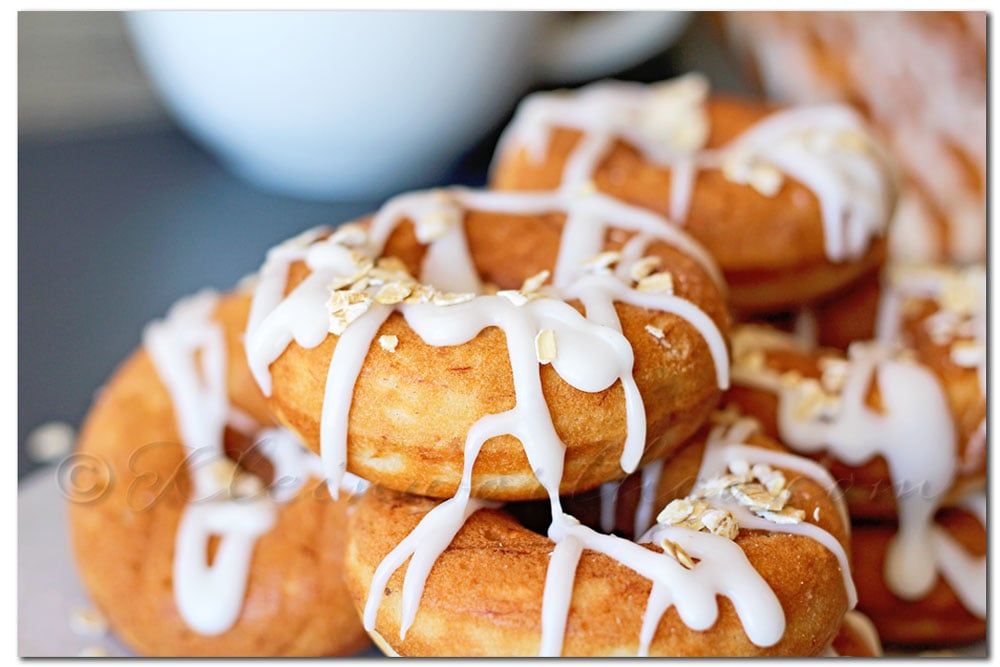 I decided that just a drizzle of icing was enough- they really didn't need a full glaze coating.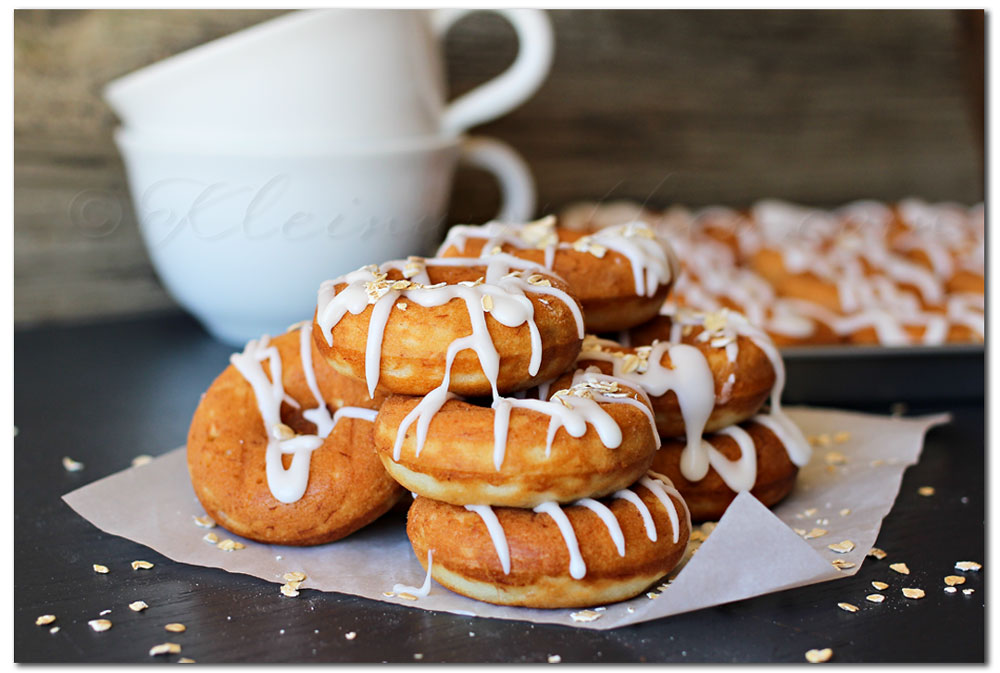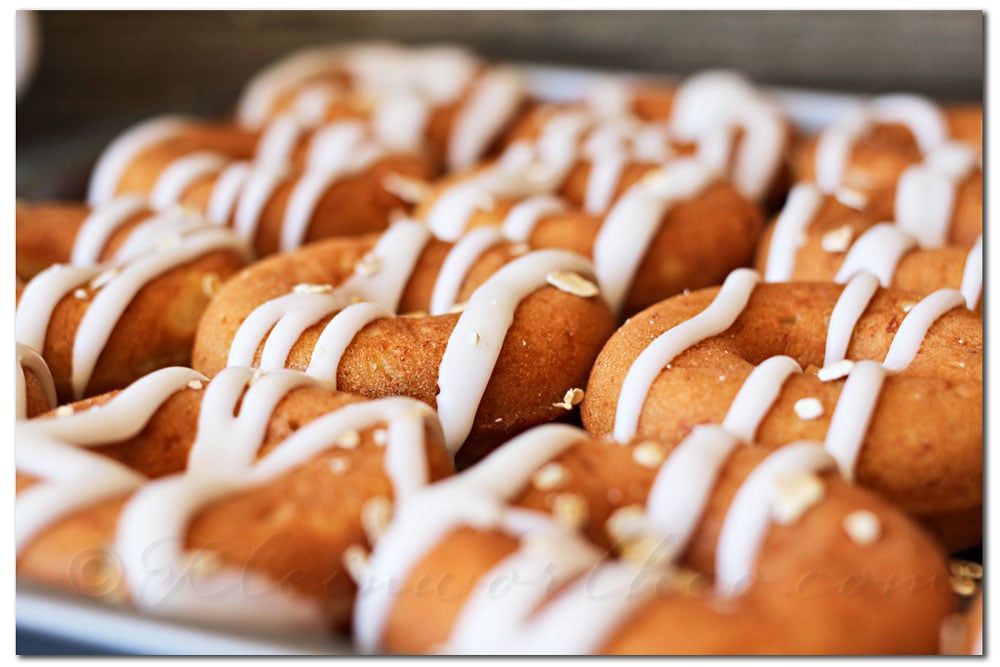 I tell you- I never thought I would use my little donut maker as much as I do. But I am sure happy I made the purchase.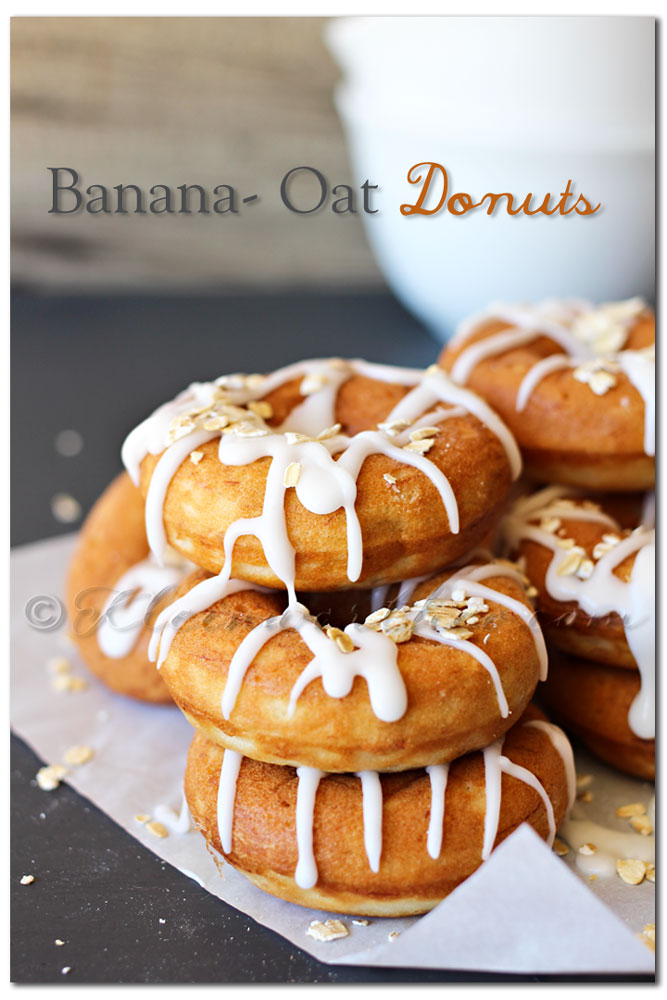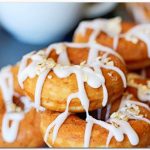 Banana Oat Donuts
Ingredients
3 cups all-purpose flour
1-1/2 cups granulated sugar
3 tsp baking powder
2 sticks butter- melted & cooled to room temp
3 over ripe bananas - mashed
1 cup milk
1/2 cup quick cook oats
2 eggs
Instructions
Preheat oven to 350 or mini-donut maker to ready.

Pour milk & oats into a small bowl & allow the oats to soak up milk at least 5-10 minutes.

In larger bowl add flour, sugar & baking powder - whisk to combine. Make a well in the center.

Whisk in eggs, then butter.

Add in your oats & milk- whisk until well combined & you have a smooth batter.

Spray donut pans with cooking spray or spray your donut wells in your maker.

Fill 3/4 full with batter.

Bake full size donuts 8-10 minutes mini donuts in maker for 6-7 minutes.

Remove & allow to cool on wire rack.

Repeat until all batter is baked.

Coat with desired glaze or honey (opt)
Really- I don't expect these to last very long. Ridiculously good- you have GOT TO try them!!
Don't forget to come back & join me on Mondays for Project 52
To see where I am linking today- visit HERE
[jetpack_subscription_form]
0