One Hour Cinnamon Rolls are one of the easiest & most delicious cinnamon rolls recipes you'll ever make. Literally just one hour to enjoying that first bite!
Man, I sure love a good cinnamon roll. How about you? When I was expecting my firstborn there was a place near where we lived that made THE BEST cinnamon rolls.
They were massive & absolutely amazing. I ate them way more often than I should have & I'm pretty sure that is why my son now has a serious addiction to cinnamon.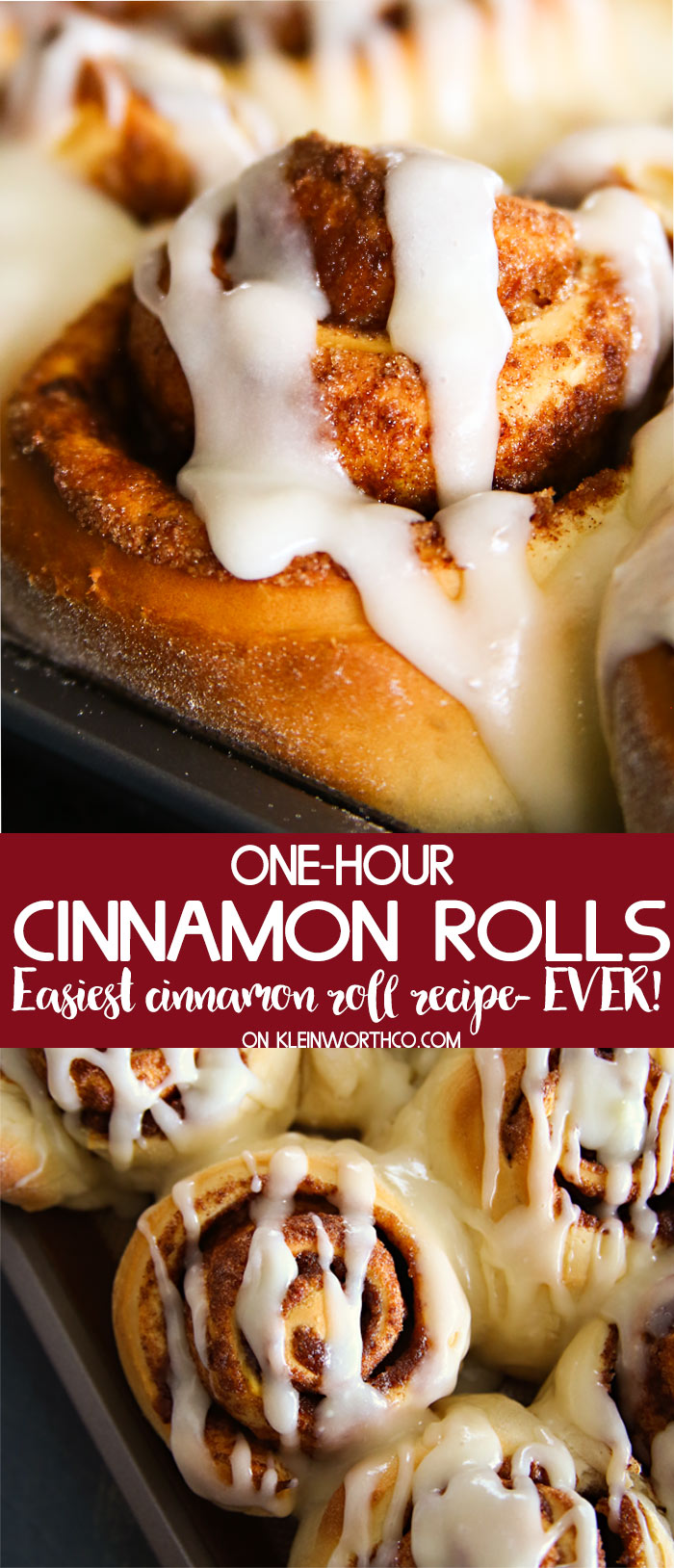 After many years I decided it was high time to make my own. Many years & many recipes later, I have finally recreated the best thing on earth to enjoy for breakfast.
The best part- they only take one hour to make. Check out these One Hour Cinnamon Rolls!
Cinnamon Rolls
This post contains some affiliate links. Click here to read my full disclosure policy.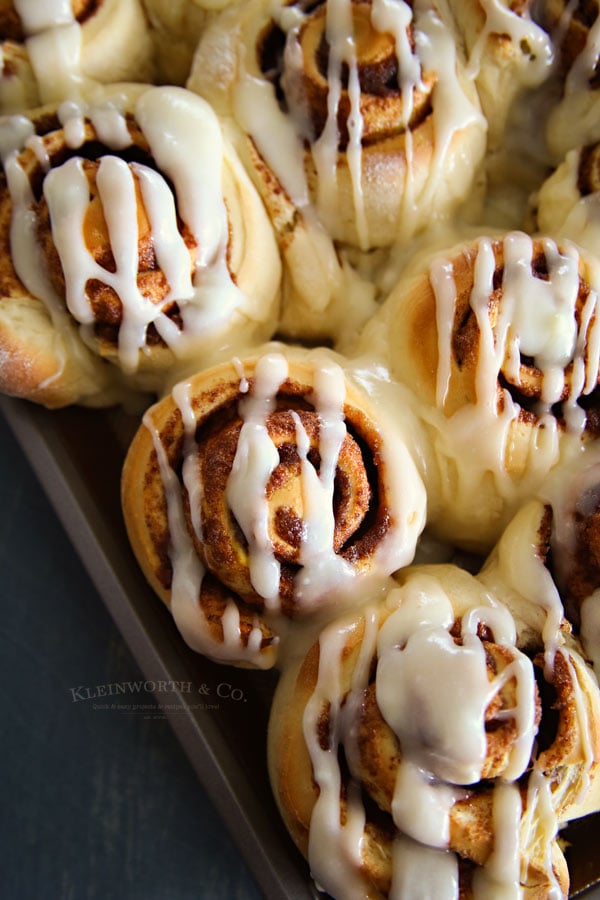 I'm not kidding when I say one hour. I really mean it. From the time you get started to the time you are enjoying your first bite- just one hour.
This, of course, makes it really hard to tell the family that I just don't have time on a Sunday morning to make some of these.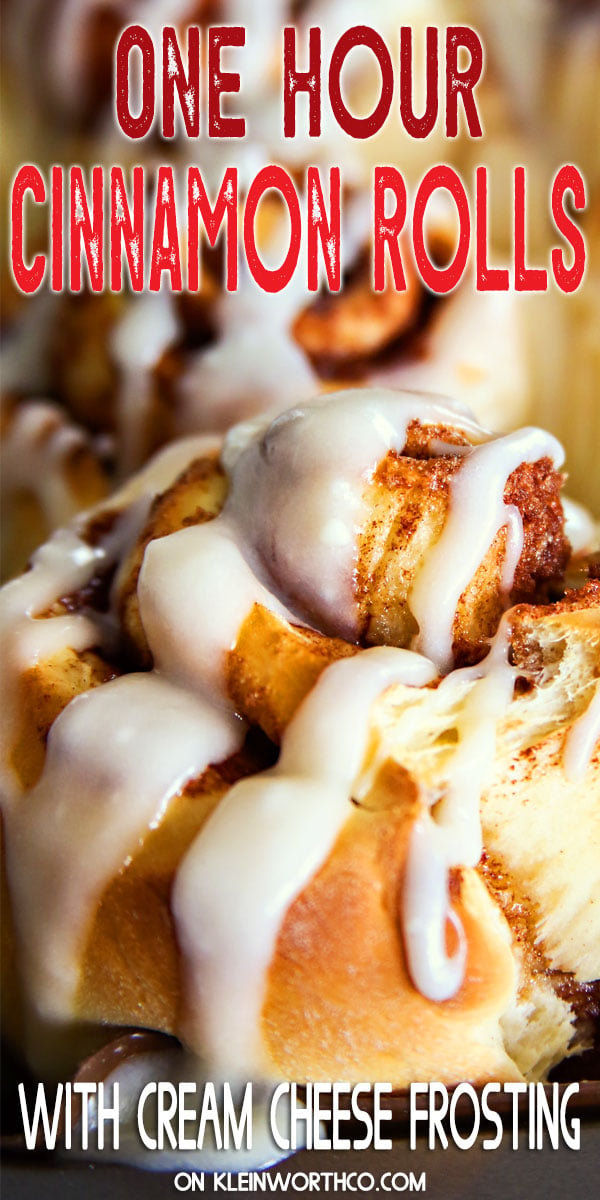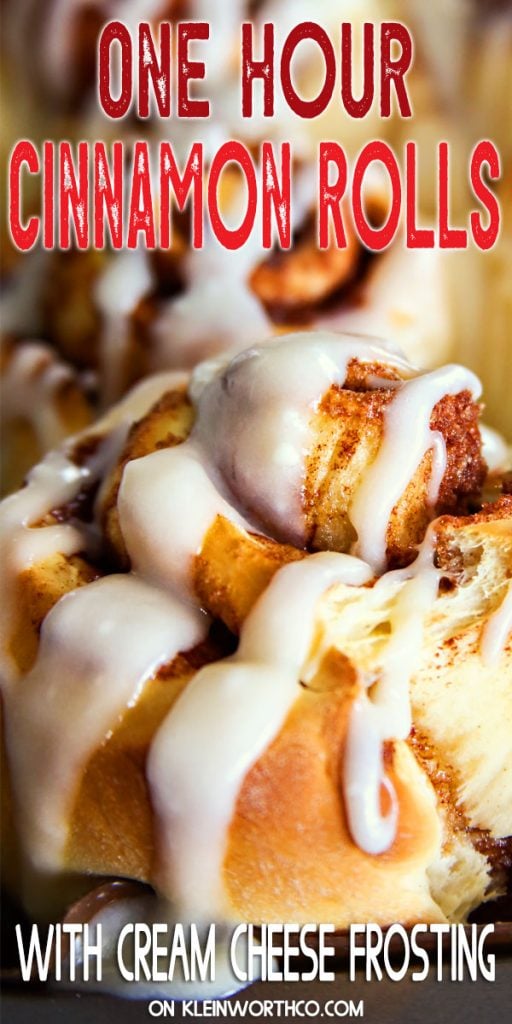 They hint around…."gee mom, wouldn't cinnamon rolls be great for breakfast?" as I'm sipping my coffee & trying to wake up.
Well, as a matter a fact, yes they would be great. With a recipe as good as this I really have nothing holding me back.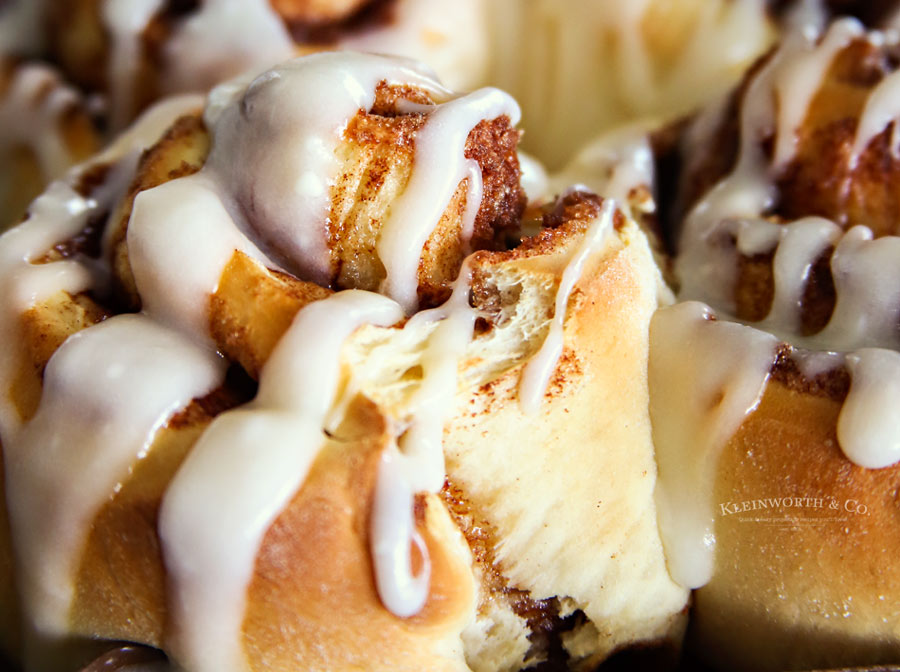 Simple, easy & oh so amazingly delicious.
By far our favorite breakfast! It takes less time than making a full breakfast with eggs, bacon & pancakes.
Here are some commonly asked questions
Can this recipe be doubled?
I find that the recipe for this dough is large enough to fill my standard mixer bowl. Unless you have the commercial-size mixer, or you are kneading this recipe by hand, doubling might be challenging.
HOW DO YOU MAKE One Hour Cinnamon Rolls?
In a large mixer bowl, combine water, buttermilk, sugar, melted butter & yeast, stir & then allow to sit approx 15 minutes for the yeast to proof. (you know it's ready when it's puffed & frothy)
Add in eggs, salt & flour & mix together slowly using a dough hook until flour is incorporated
Set on med-low speed & mix/knead 10 minutes
Once mixed, let rest 10 minutes while you make your filling & preheat the oven
Prepare the filling by combining brown sugar, sugar, cinnamon, nutmeg & ginger in a small bowl & mixing with a fork
Preheat oven to 375 degrees & line a baking sheet with a non-stick mat
Roll dough out on a lightly floured surface into a flat & even layer (approx 12×15)
Brush melted butter over dough & then sprinkle filling mixture on top
Roll tightly on the long side & then cut into 12 large rolls (easiest way to make them even is to first cut the log in half & then cut those two pieces in half again & then those 4 pieces into thirds)
Place on the prepared baking sheet & bake for 15-20 minutes
Remove & allow to cool slightly while you mix your icing
Prepare the icing by combining all ingredients in a small bowl & whisking well until you reach the desired consistency
Drizzle over the top of the rolls while they are still warm.
Can I use a sugar substitute?
I have not personally tried it, so I can't say how that would turn out. But if you would like to try it, I suggest a product that offers a 1:1 swap. Please let me know how it turns out.
Cinnamon Rolls One Hour
How do I properly measure the flour?
The official way is to spoon the flour into the measuring cup & level off. This makes sure the flour isn't packed tightly into your measuring cup, adding more than you need, as that will make your dough too dry.
However – if you fluff your flour with a spoon, then gently scoop the flour into the measuring cup, taking care to not pack the flour – that should work for this recipe.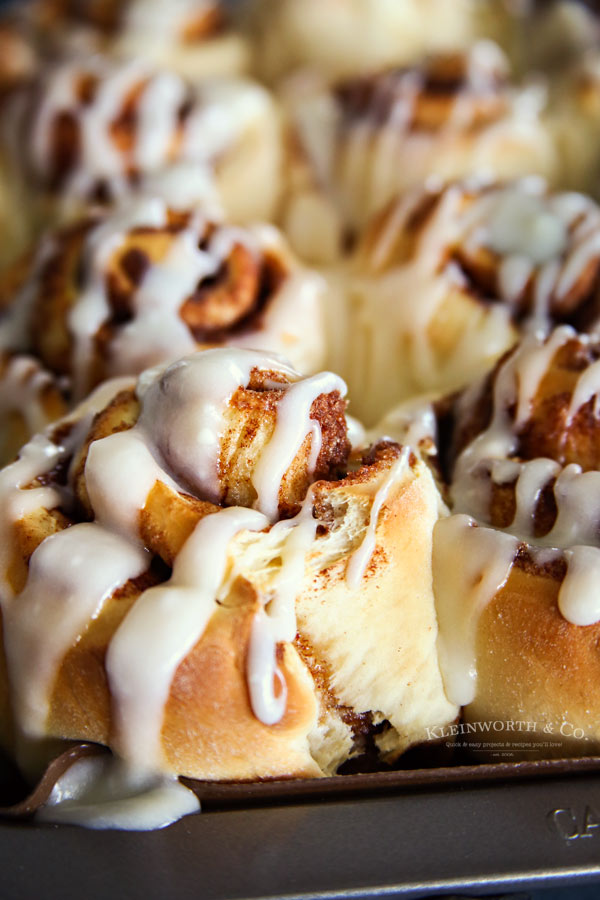 Should I use salted or unsalted butter?
This is really a personal preference. If you are happy with just a little salt to cut the sweetness, then use salted butter.
I usually use whatever I have on hand & I really don't pay too close attention to what butter I have. But I typically keep salted butter on hand & I love that little bit of extra salt with the sweet in this recipe.
These days with groceries being more difficult to find – I basically get whatever the store has available at the time and make it work.
To make One Hour Cinnamon Rolls you will need…
warm water 
buttermilk- room temperature
granulated sugar
butter- melted & slightly cooled
dry active yeast
table salt
large eggs- room temperature
all-purpose flour
brown sugar
granulated sugar
cinnamon
cream cheese- room temperature
vanilla extract
confectioners sugar
milk
What is the best way to store leftover cinnamon rolls?
Place any leftover cinnamon rolls in an airtight container and keep refrigerated until ready to serve again. To reheat, place on a microwave-safe plate and heat 6-90 seconds or until it has reached the desired temperature.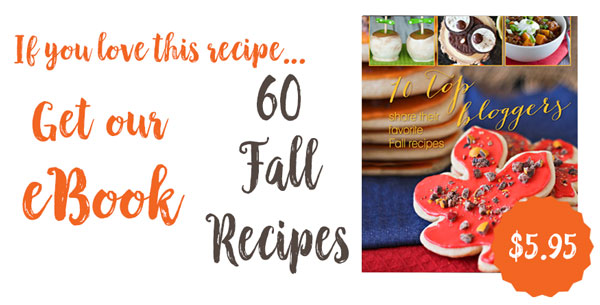 Products I love when making cinnamon rolls…
This cinnamon roll recipe is SUPER EASY and delicious – and if you're like me, then you maybe already have some of these items on hand OR maybe you have never made homemade cinnamon rolls before, & you might be a bit nervous – but you're going to love them. I have made a list below of the things I absolutely can't live without when it comes to making this breakfast recipe.
Cinnamon Rolls Recipe
If you love this Easy Cinnamon Roll recipe, you're going to love these other breakfast recipes too. Please click each link below to find the easy, printable recipe!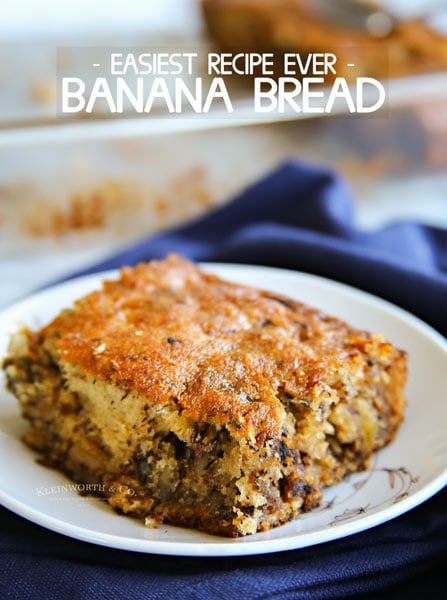 Easiest Recipe Ever Banana Bread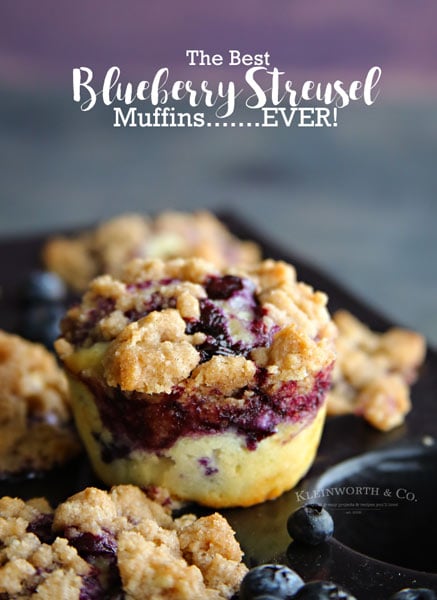 Best Blueberry Streusel Muffins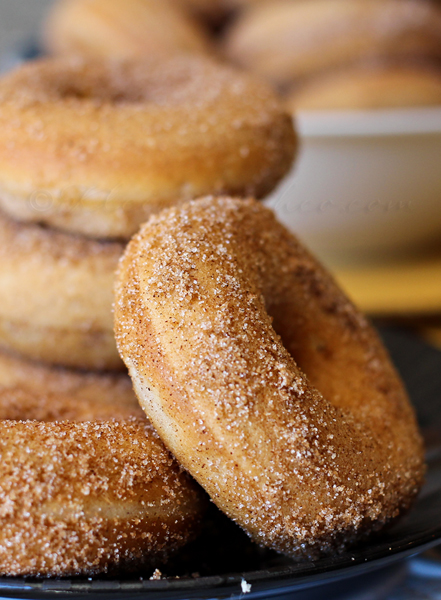 Breakfast Recipes
If you love this recipe for One Hour Cinnamon Rolls as much as I do, please write a five-star review, and be sure to help me share on Facebook and Pinterest!
CONNECT WITH KLEINWORTH & CO!
Be sure to follow me on my social media, so you never miss a post!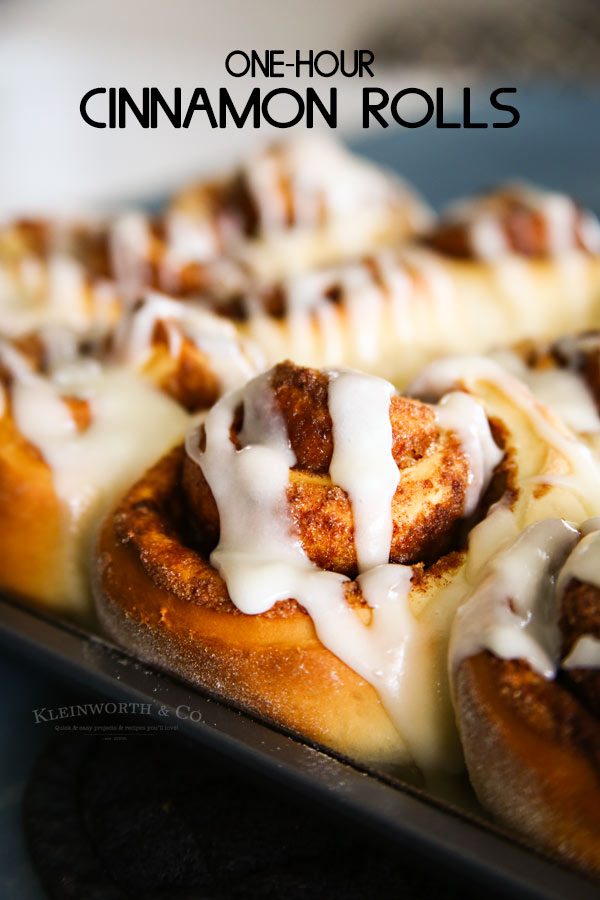 One Hour Cinnamon Rolls
One Hour Cinnamon Rolls are one of the easiest & most delicious cinnamon rolls recipes you'll ever make. Literally just one hour to enjoying that first bite!
Servings: 12
Ingredients
Rolls
1 cup warm water 115 degrees is perfect
3/4 cup buttermilk- room temperature
1/2 cup granulated sugar
5 tbsp butter- melted & slightly cooled
3 tbsp dry active yeast
1/2 tbsp table salt
2 large eggs- room temperature
5-1/2 cups all-purpose flour
Filling
1/3 cup butter- melted
1 cup brown sugar
1/4 cup granulated sugar
1 tsp cinnamon
Icing
4 oz cream cheese- room temperature
1 tsp vanilla extract
3 cups confectioners sugar
2-4 tbsp milk (depending on desired thickness
Instructions
In a large mixer bowl, combine water, buttermilk, sugar, melted butter & yeast, stir & then allow to sit approx 15 minutes for yeast to proof. (you know it's ready when it's puffed & frothy)

Add in eggs, salt & flour & mix together slowly using a dough hook until flour is incorporated

Set on med-low speed & mix/knead 10 minutes

Once mixed, let rest 10 minutes while you make your filling & preheat the oven

Prepare the filling by combining brown sugar, sugar, cinnamon, nutmeg & ginger in a small bowl & mixing with a fork

Preheat oven to 375 degrees & line a baking sheet with a non-stick mat

Roll dough out on lightly floured surface into a flat & even layer (approx 12×15)

Brush melted butter over dough & then sprinkle filling mixture on top

Roll tightly on the long side & then cut into 12 large rolls (easiest way to make them even is to first cut the log in half & then cut those two pieces in half again & then those 4 pieces into thirds)

Place on prepared baking sheet & bake 15-20 minutes

Remove & allow to cool slightly while you mix your icing

Prepare the icing by combining all ingredients in a small bowl & whisking well until you reach desired consistency

Drizzle over the top of the rolls while they are still warm