This Easy Banana Bread recipe will be the simplest homemade breakfast recipe you'll ever make. Just dump, mix & bake for moist, delicious banana bread.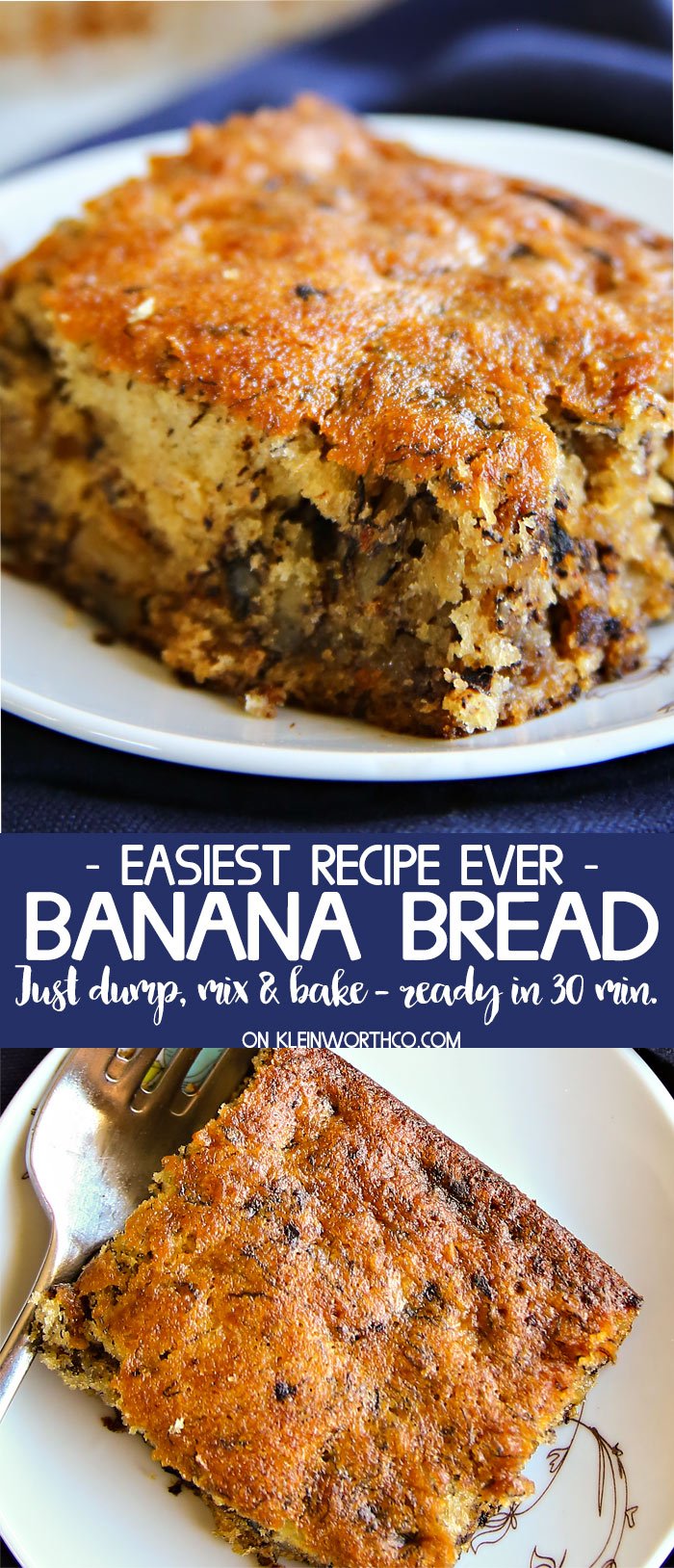 Do you have a particular "go-to" recipe for breakfast that the whole family loves? For us, it's this super Easy Banana Bread. A good 18 years or so ago my mom gave me this recipe that she got from a friend. Remember the days when friends would pass along recipe cards? I know, forever ago. Well, she passed it along to me, on the little 3×5 card. We have made that little recipe so much that the card is worn & tattered & I basically memorized the recipe. It is simply the easiest breakfast recipe we have in the house & the whole family still goes nuts for it.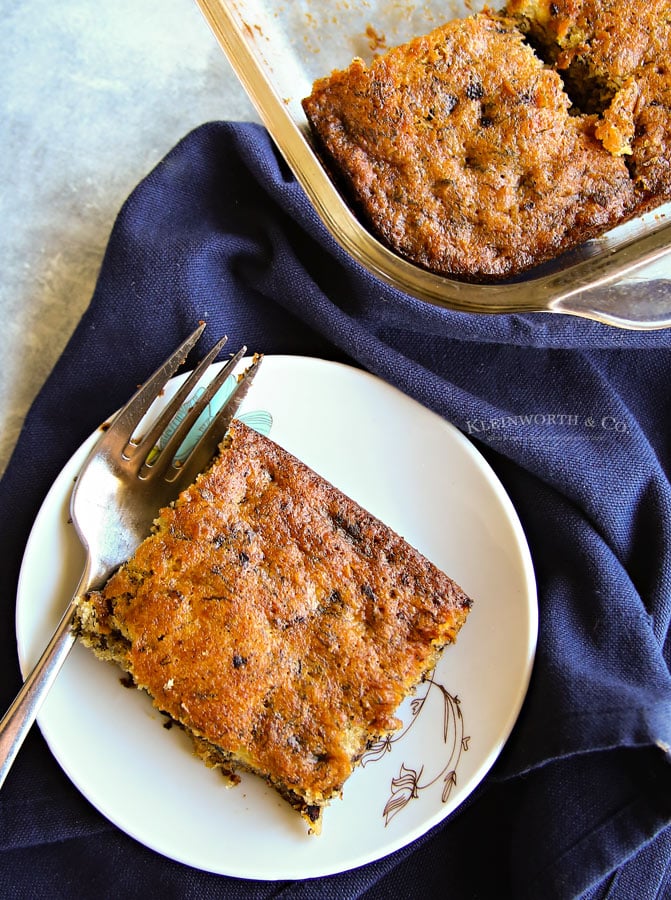 I love this recipe so much, first because my mother gave it to me & that just warms my heart. But more so because it's just so effortless. Now that the kids are older I can let them whip this up on their own. I mean, my son has been known for purposely avoiding the bananas all week so they are good & ripe- basically forcing someone to make this recipe. I can't blame him. It's a great way to start the day.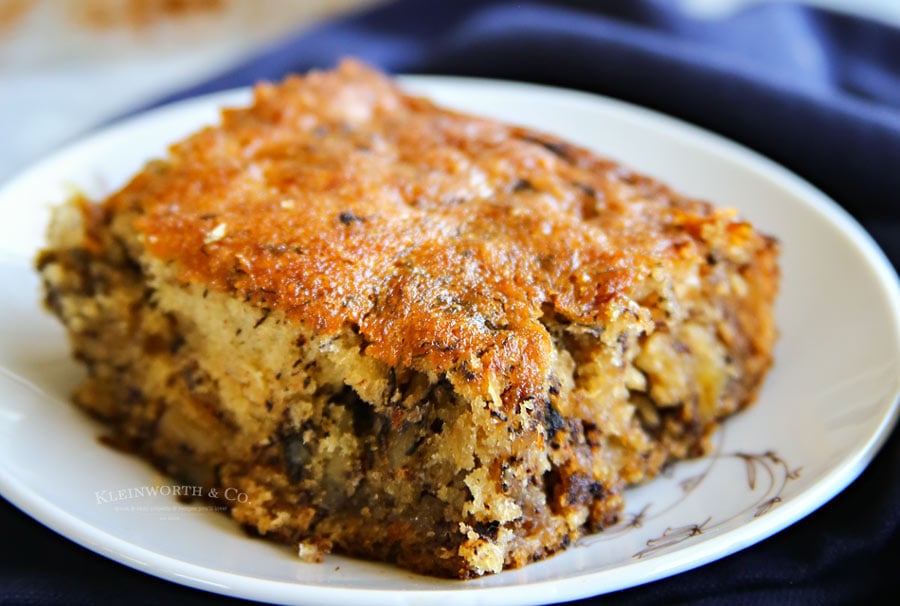 Easy Banana Bread
Easiest Banana Bread Recipe Ever!
Prep Time15 mins
Cook Time30 mins
Total Time45 mins
Ingredients
1 1/4 cup all purpose flour
1 cup granulated sugar
1/2 cup vegetable or canola oil
1 tsp baking soda
1/4 tsp baking powder
1/2 tsp salt
2 eggs
3 very ripe bananas
1/2 cup walnuts or pecans optional
Instructions
Pre-heat oven to 350 degrees.

Combine all ingredients into large mixing bowl & beat well on med-high for approximately 30-45 seconds, or until it has the consistency of cake batter.

Pour into greased 13x9 glass baking dish.

Bake for 30-35 minutes or until deep golden brown & springy when you push slightly on top.

Let cool or serve warm.

This recipes doubles well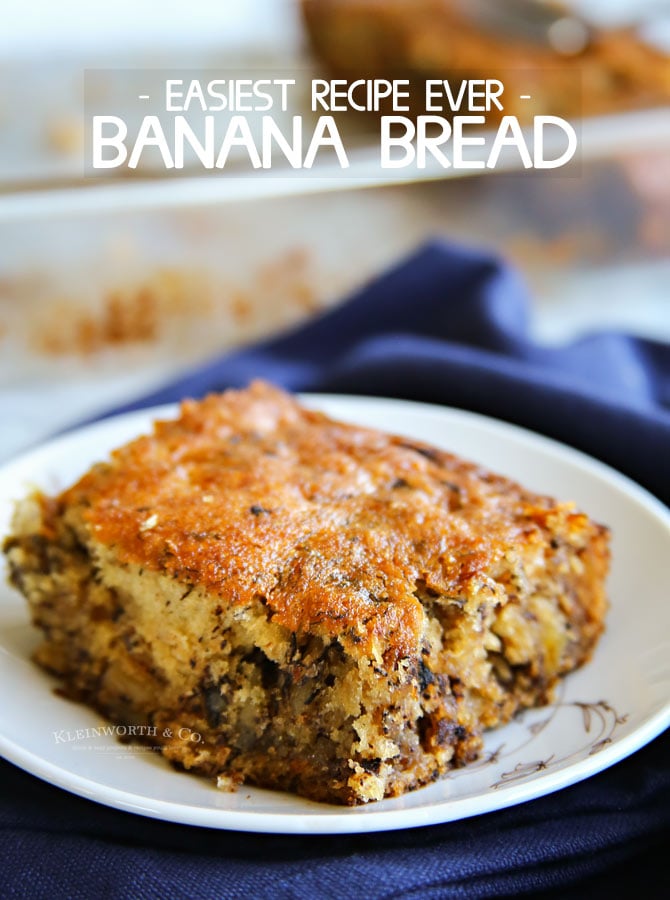 You just won't find an easier banana bread recipe. I promise you'll love it!
Looking for more breakfast ideas?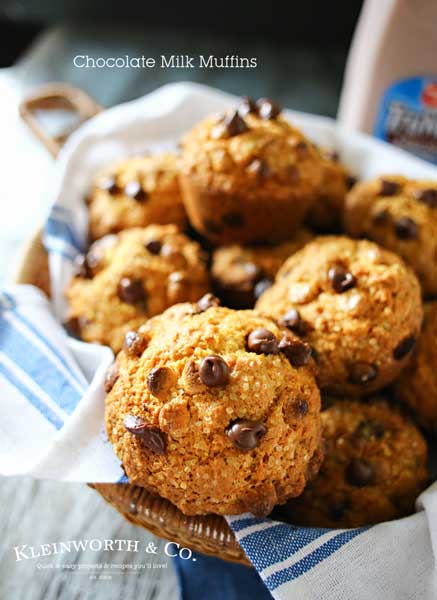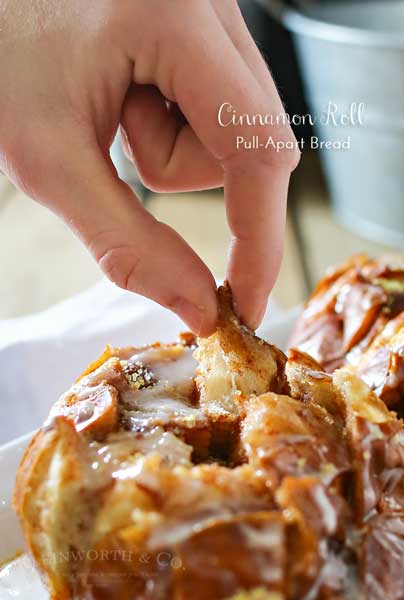 Cinnamon Roll Pull Apart Bread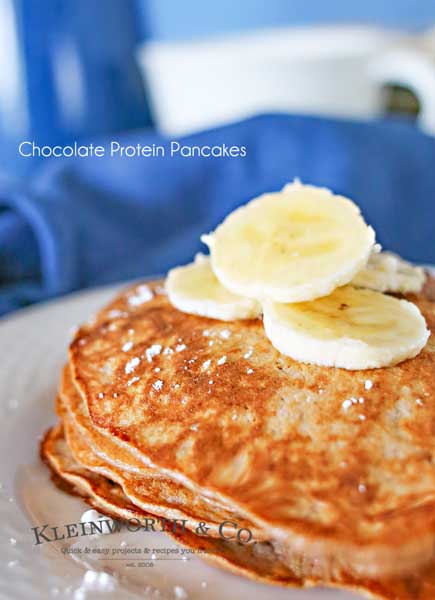 3 Ingredient Chocolate Protein Pancakes
Don't miss these great ideas from these bloggers….
The Gunny Sack – Breakfast Pizza with Hash Brown Crust
Deliciously Sprinkled – Apple Streusel French Toast Bake
To see where I am linking today- visit HERE