Eggnog Cinnamon Rolls coated in cinnamon & sugar, sprinkled with nutmeg & topped with an eggnog glaze. The perfect breakfast for holiday guests!
Are you ready for the holidays? The season sure seemed to come so quickly. I'm sure I say that every year, but man this one sure snuck up on me.
Knowing that this time of year is so hectic, I like to have a few plans in place to keep life a little more manageable around here. With so much to cross off the to-do list, it is always nice to find little ways to make things a bit easier.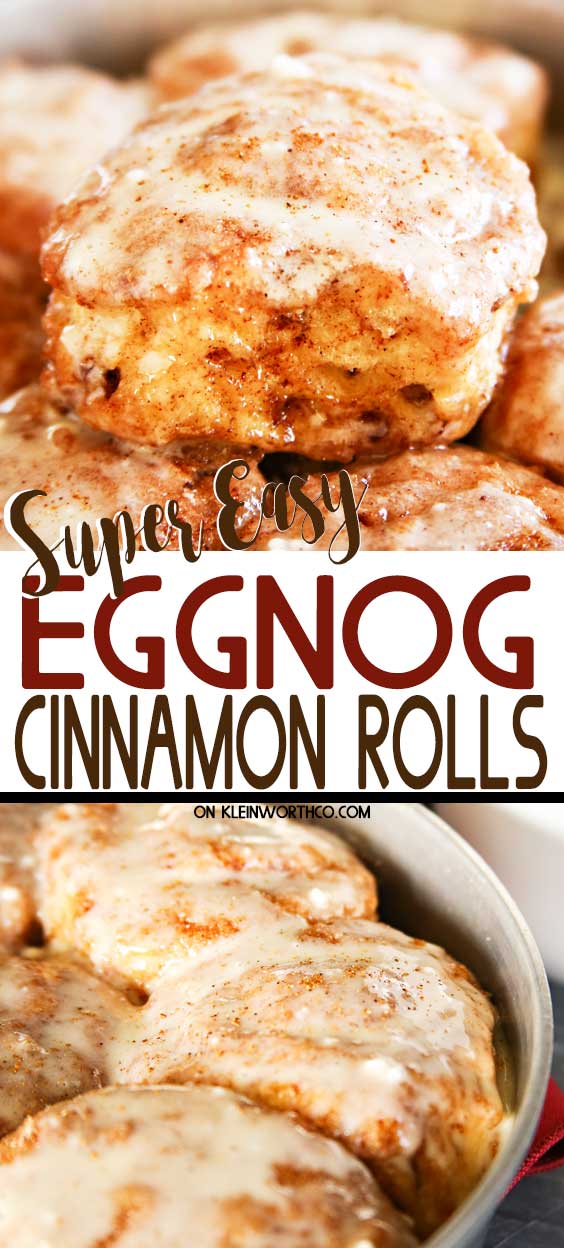 This year will be the first one where we will be expecting our son to come home during the holiday season. This has been his first year away for school & so when he does get to come home, I like to make things extra special for him. This holiday time will be no different.
If you are a regular over here, then you know that there are few things my son loves more than cinnamon. He is crazy for cinnamon & especially cinnamon rolls. So I like to make him some every time he comes home.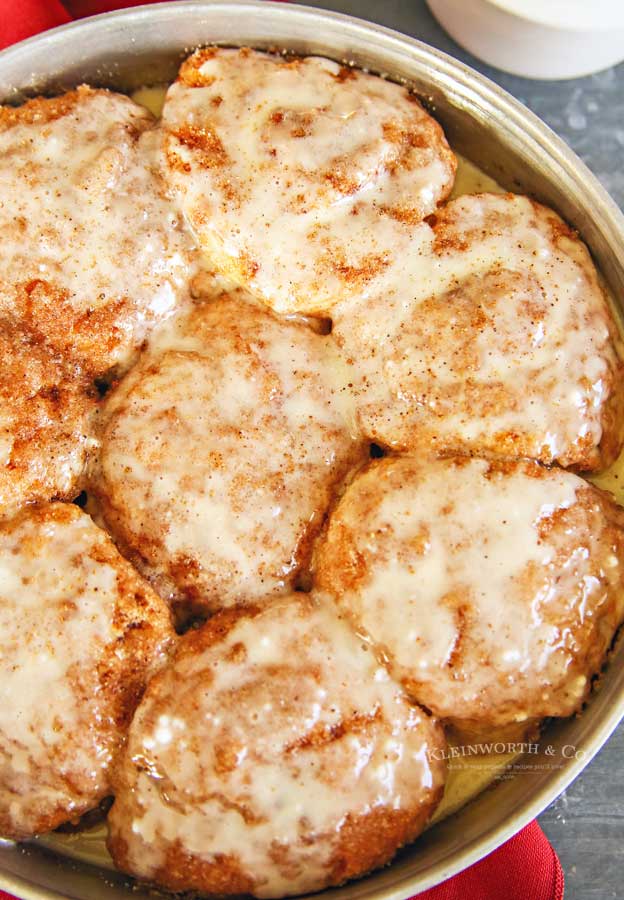 Eggnog Cinnamon Rolls Recipe
Since it is the holiday season, I thought I would grab some of his favorite cinnamon rolls & give them a little holiday spin. These Eggnog Cinnamon Rolls are incredibly delicious & packed full of all the flavors we all love this time of year.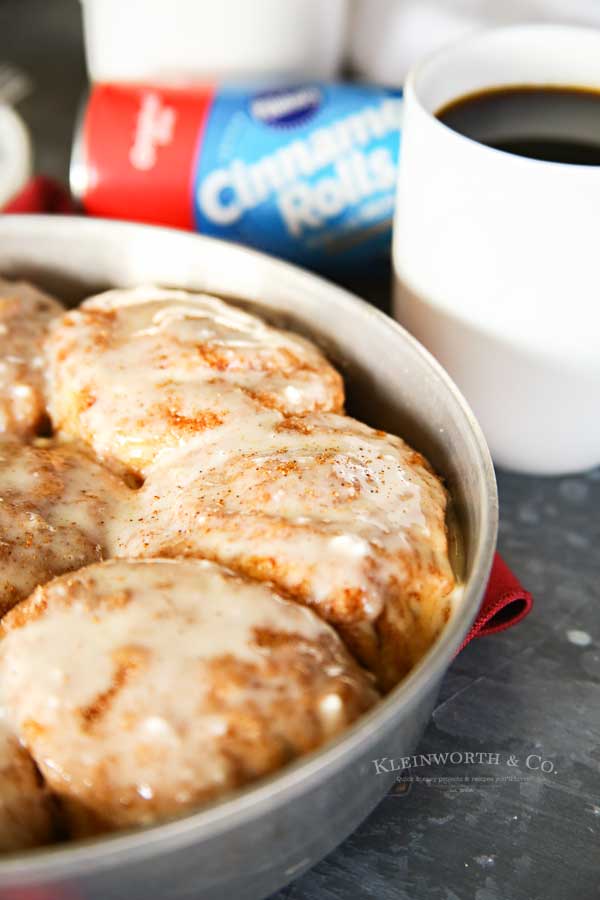 I can't think of a better way to spend our mornings while he is home than to enjoy some Eggnog Cinnamon Rolls with a cup of coffee?
Honestly, these are so good, I literally crawl into bed & look forward to getting up the next morning because I know these are waiting for me.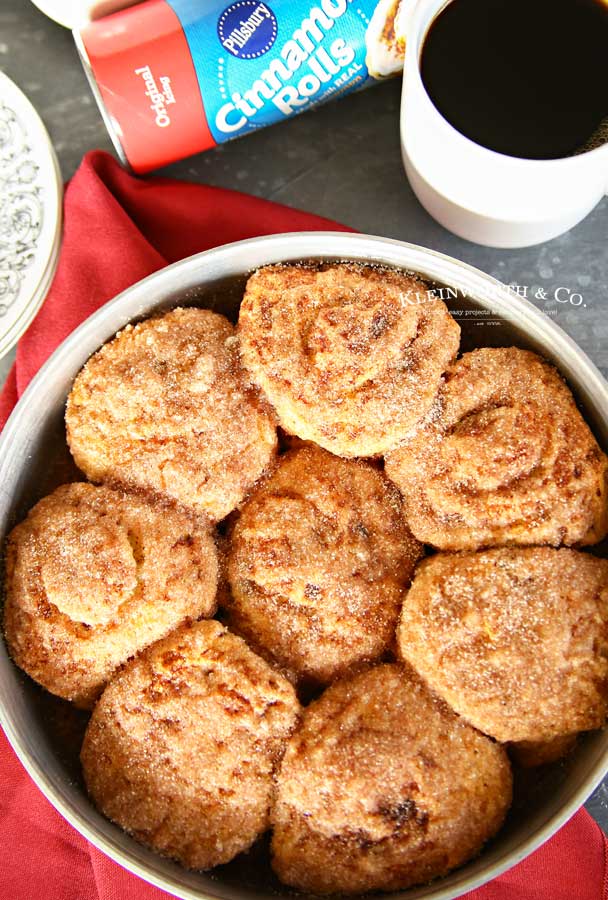 Here are some commonly asked questions
Can this recipe be made with the Grand's Cinnamon Rolls?
Yes, absolutely. This would be delicious with the large Grand's style Cinnamon Rolls too. I love that you can always find festive flavors with new recipes like this!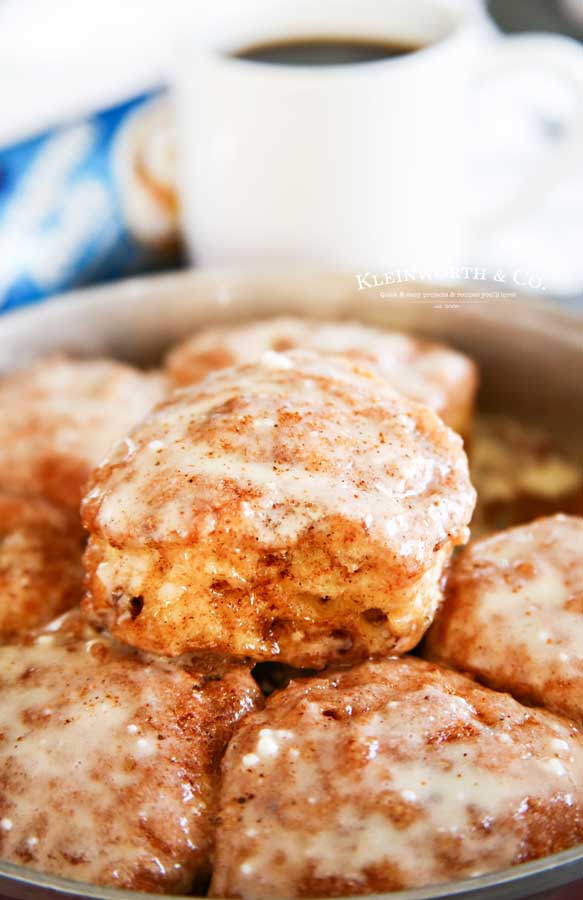 What is the best way to store leftover Eggnog Cinnamon Rolls?
After serving, place any leftover cinnamon rolls in an airtight container or cover the pan with foil or plastic wrap. Be sure to label with the date before refrigerating. To reheat, just place on a microwave-safe plate, cover & microwave for 30-60 seconds or until heated through.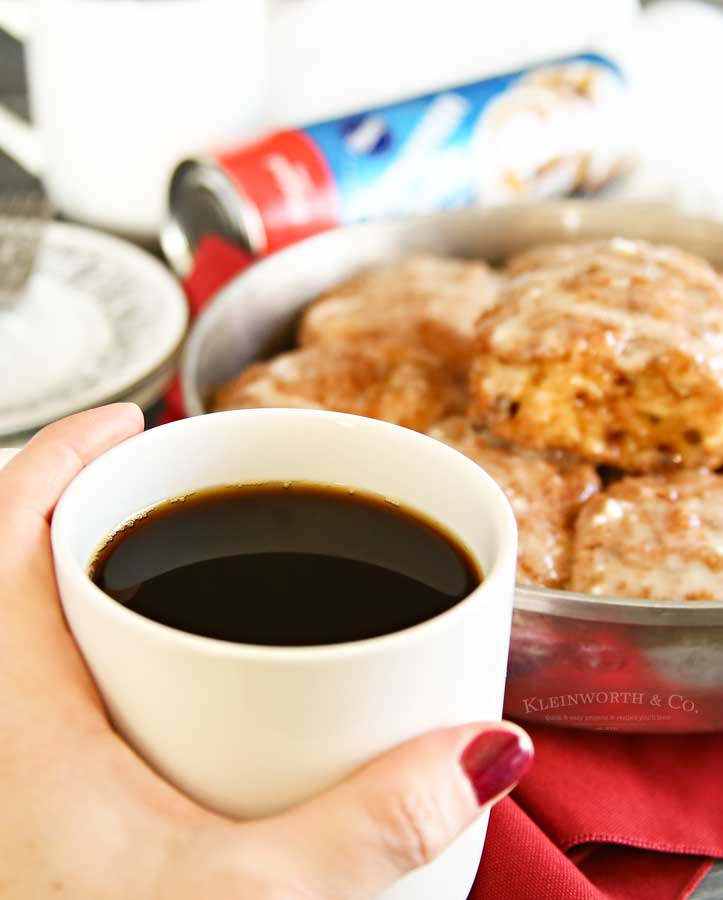 Best Holiday Cinnamon Rolls
Can this recipe be doubled?
Yes, you sure can. If you have a lot of holiday guests in town, pick up several tubes of cinnamon rolls & bake this recipe in bulk. I like to make each batch in separate pans & then just bake them all at the same time. You should be able to fit 4-5 round pans in the oven at once.
HOW DO YOU MAKE Eggnog Cinnamon Rolls?
Preheat the oven to the package directions.
Melt the butter in a small bowl.
Mix the cinnamon & sugar in another small bowl.
Open the tube of cinnamon rolls & set the icing aside.
Dip each cinnamon roll in the butter & then roll in the cinnamon & sugar mixture.
Place the coated cinnamon rolls in a greased baking pan.
Sprinkle the tops with nutmeg.
Bake to package directions.
While the cinnamon rolls are baking, whisk the included icing with eggnog, nutmeg & confectioners sugar in a small bowl.
Remove & add icing.
Serve warm – Preferably with coffee.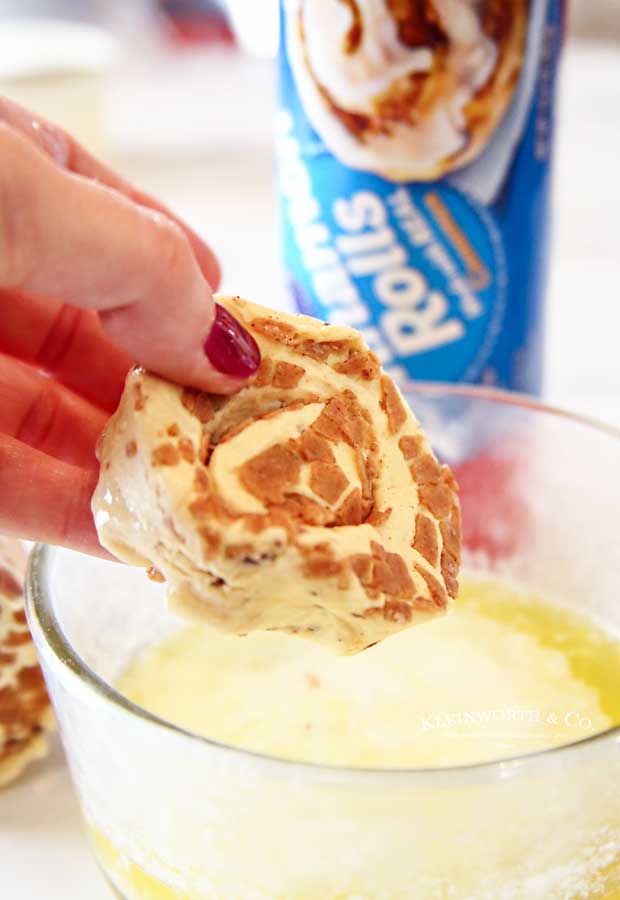 Easy Cinnamon Rolls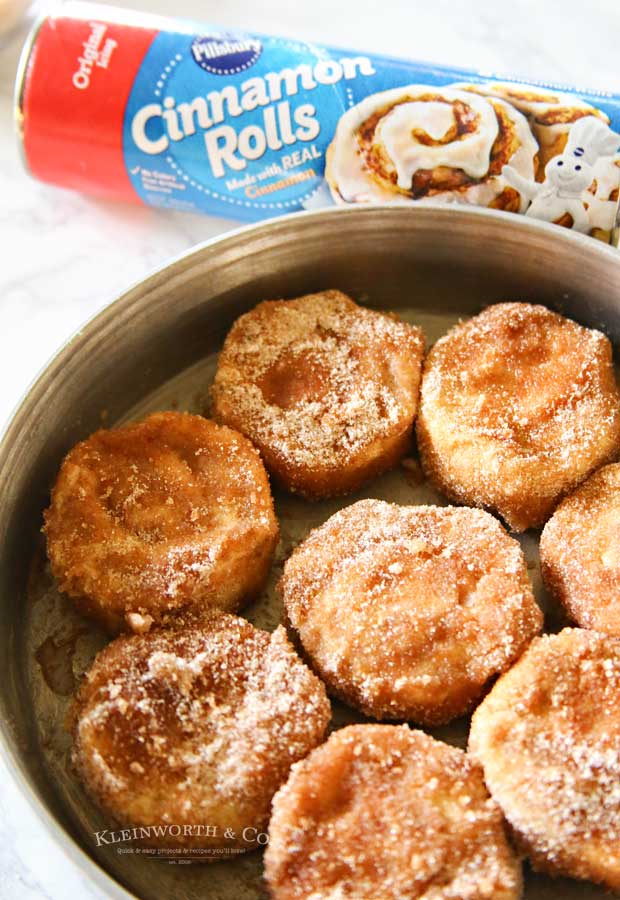 To make this recipe you will need…
tube of Cinnamon Rolls + included icing
butter
granulated sugar
cinnamon
eggnog
nutmeg
confectioners sugar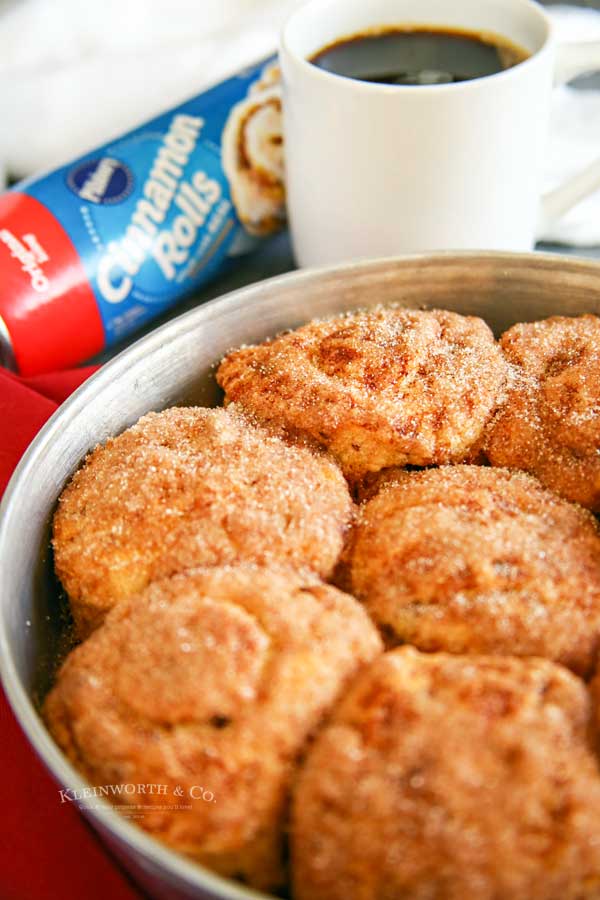 Good food, good cheer – For every merry moment of your day!
Scroll to the bottom for the Printable Recipe
Holiday Eggnog Recipes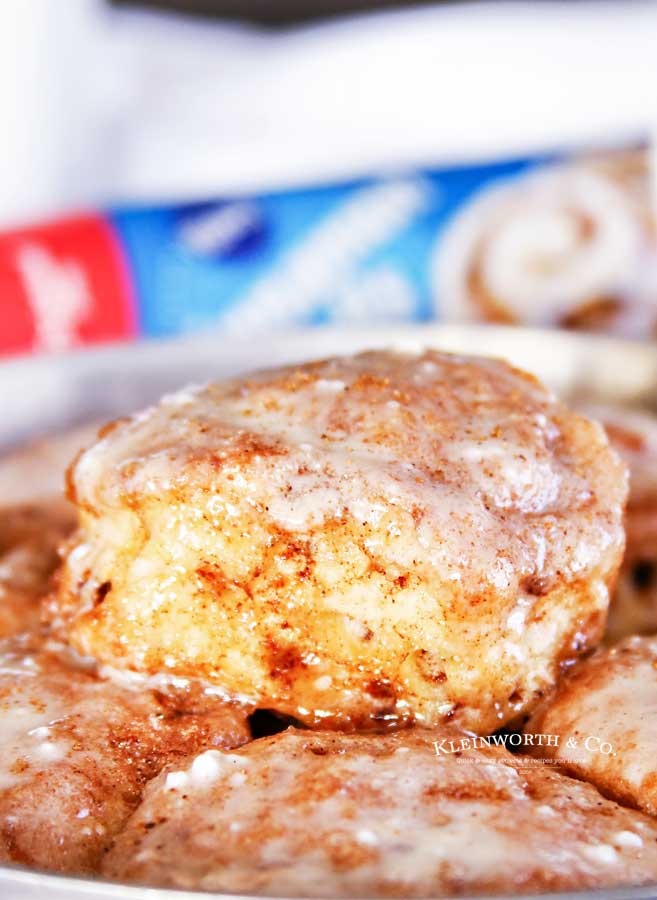 If you love this Eggnog Cinnamon Rolls recipe, you're going to love these other recipes too. Please click the link below to find the easy, printable recipe!
Holiday Breakfast Recipes
If you love this Eggnog Cinnamon Rolls recipe as much as I do, please write a five star review, and be sure to help me share on Facebook and Pinterest!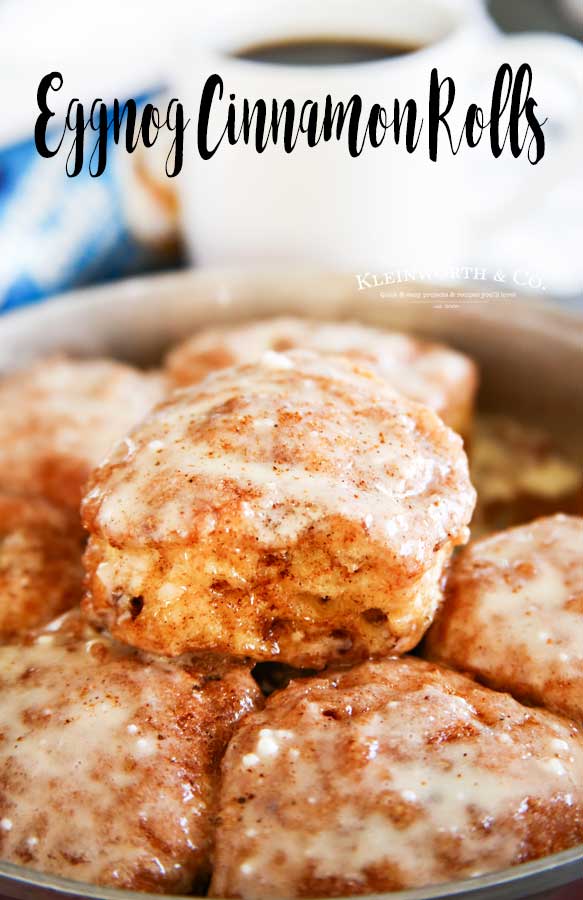 CONNECT WITH KLEINWORTH & CO!
Be sure to follow me on my social media, so you never miss a post!
FB, Pinterest, IG, Email Subscription
Reader Interactions