One Hour Carrot Cake Cinnamon Rolls are simple & easy to make. Just one hour & all the yummy goodness of carrot cake for breakfast. Great for Easter!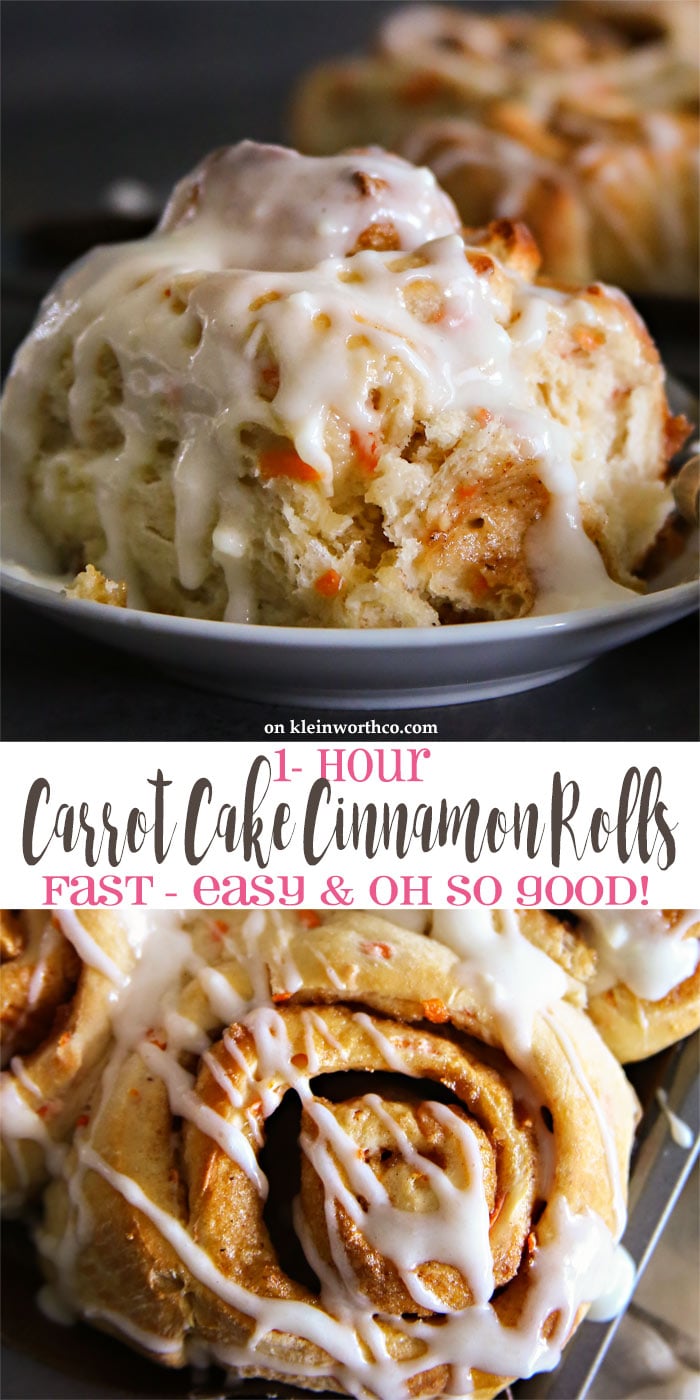 Do you love cinnamon rolls? We absolutely LOVE them in this house. Probably because I have some serious cinnamon lovers here. No joke, my son's birthday had a cinnamon theme, where almost all his gifts were something cinnamon. Because of this, I have been making a handful of cinnamon roll recipes for years now. They are so popular with the family & they are always begging for more. So last year I made a batch of apple pie cinnamon rolls & then immediately also made pumpkin cinnamon rolls. The family was super excited & so they have been begging for even more cinnamon roll recipes. I have been planning to make these One Hour Carrot Cake Cinnamon Rolls for a while now. I plan things out months in advance. In fact, I have recipes planned out through the summer right now. But I have been super excited to get this close to Easter so I could make these AMAZING One Hour Carrot Cake Cinnamon Rolls for the family.
One Hour Carrot Cake Cinnamon Rolls
This post contains some affiliate links. Click here to read my full disclosure policy.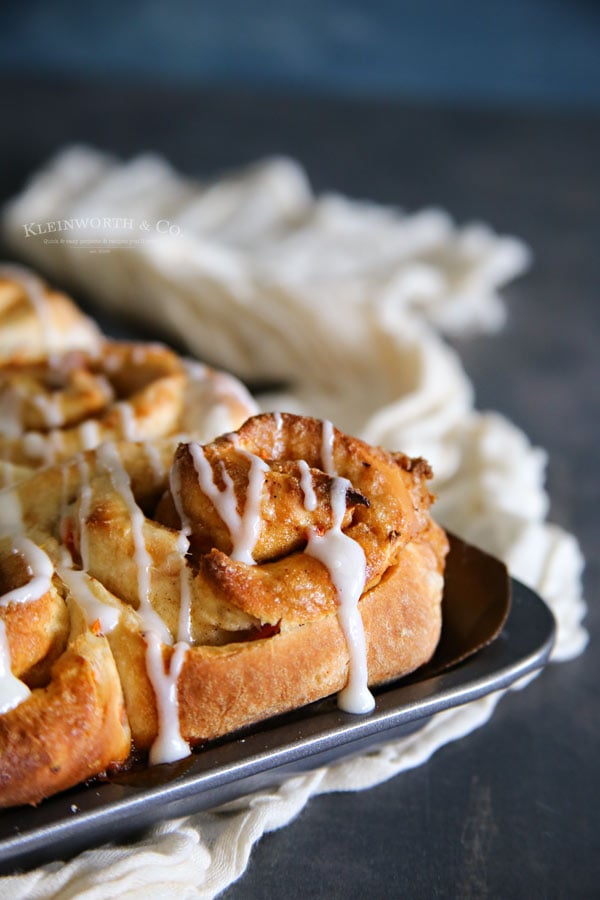 My original cinnamon roll recipe is a bit more time consuming. So I have been reworking my SUPER POPULAR One Hour Dinner Rolls recipe to use a variation of that to make these awesome cinnamon rolls. You know what? It worked & these are just as simple and easy as I had hoped they would be.
One Hour Carrot Cake Cinnamon Rolls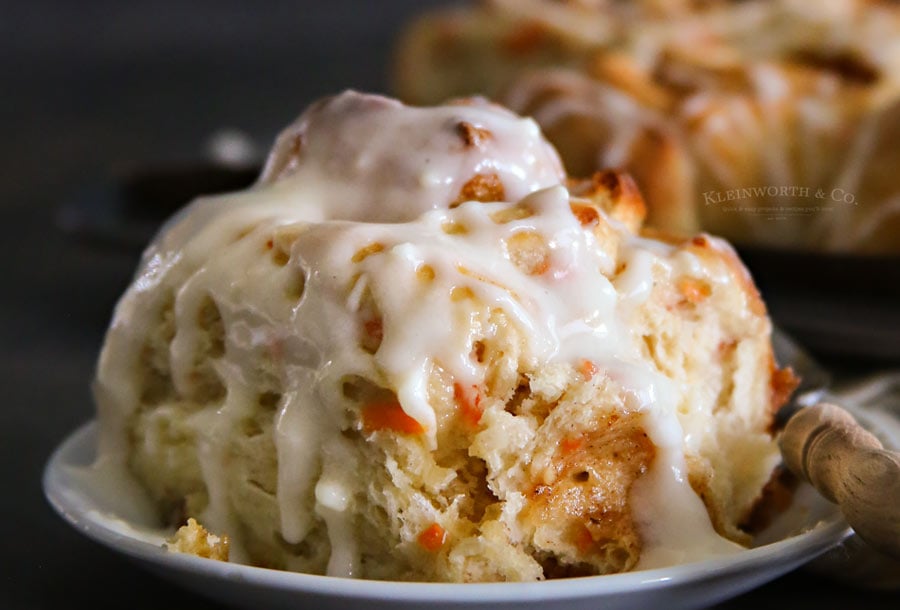 All the delicious flavor of carrot cake, all rolled up for breakfast in these beautiful cinnamon rolls all covered with cream cheese glaze. Oh my word, I can't even express just how good these are or how much I am looking forward to making them to enjoy on Easter morning.
One Hour Carrot Cake Cinnamon Rolls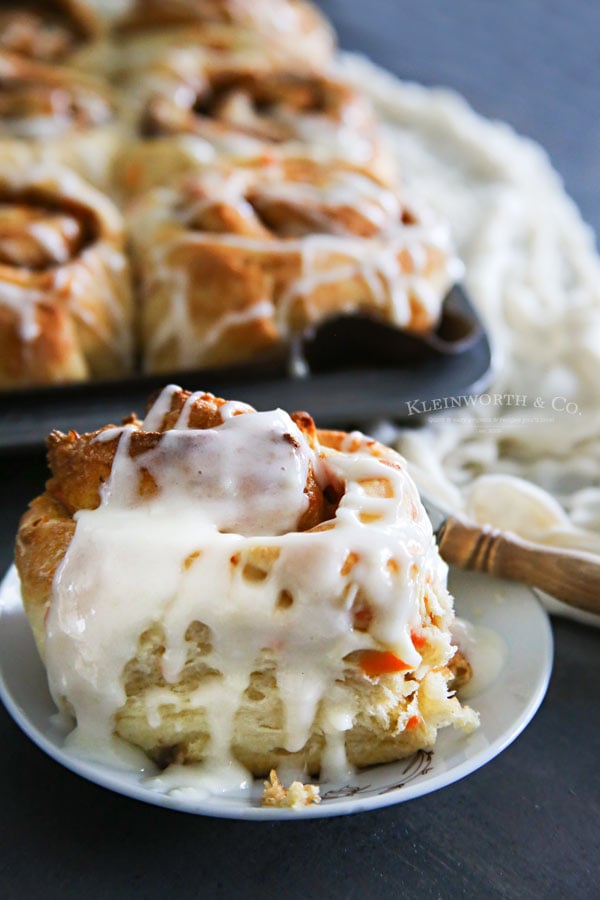 Now, you are welcome to add raisins in the dough – just do it at the same time as you add the carrots. We just aren't big fans of raisins, so we passed on those for our recipe. But if you are in the camp that believes that all things carrot cake have to include raisins – then of course, add them on in there.
To make this recipe you will need…
Eggs
Grated carrots
Butter
Cream cheese
Milk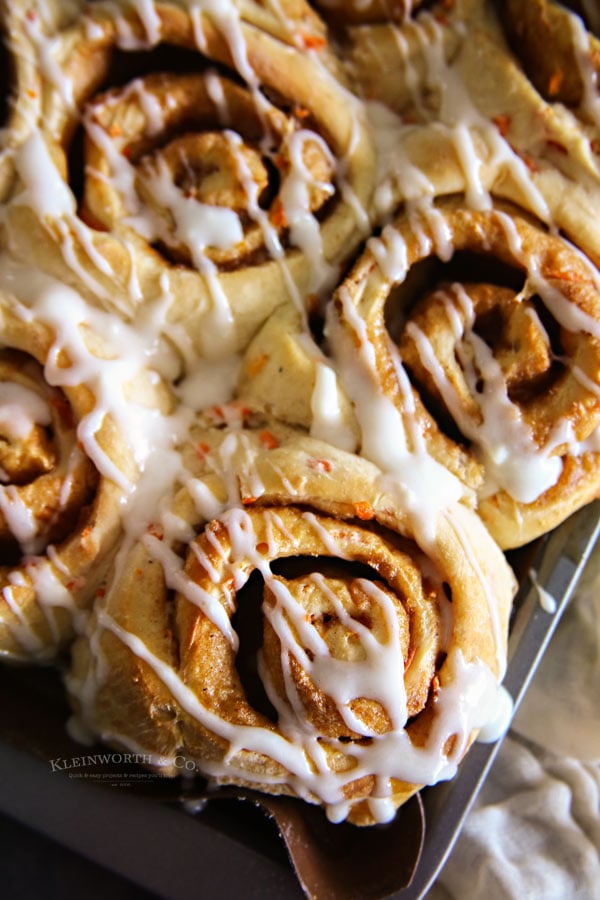 One Hour Carrot Cake Cinnamon Rolls
One Hour Carrot Cake Cinnamon Rolls
Everything you love about carrot cake rolled up into a sweet & delicious cinnamon roll for breakfast.
Servings: 12
Ingredients
Rolls
1 cup warm water 115 degrees is perfect
3/4 cup buttermilk- room temperature
1/2 cup granulated sugar
5 tbsp butter- melted & slightly cooled
3 tbsp dry active yeast
1/2 tbsp table salt
2 large eggs- room temperature
5-1/2 cups all-purpose flour
1/2 tsp cinnamon
1/2 tsp nutmeg
1-1/2 cups finely grated carrots
Filling
1/3 cup butter- melted
1 cup brown sugar
1/4 cup granulated sugar
1 tsp cinnamon
1/2 tsp nutmeg
1/2 tsp ginger
Icing
4 oz cream cheese- room temperature
1 tsp vanilla extract
3 cups confectioners sugar
2-4 tbsp milk (depending on desired thickness
Instructions
In a large mixer bowl, combine water, buttermilk, sugar, melted butter & yeast, stir & then allow to sit approx 15 minutes for yeast to proof. (you know it's ready when it's puffed & frothy)

Add in eggs, salt & flour & mix together slowly using a dough hook until flour is incorporated

Add in carrots, cinnamon & nutmeg & set on med-low speed & mix/knead 10 minutes

Once mixed, let rest 10 minutes while you make your filling & preheat the oven

Prepare the filling by combining brown sugar, sugar, cinnamon, nutmeg & ginger in a small bowl & mixing with a fork

Preheat oven to 375 degrees & line a baking sheet with a non-stick mat

Roll dough out on lightly floured surface into a flat & even layer (approx 12x15)

Brush melted butter over dough & then sprinkle filling mixture on top

Roll tightly on the long side & then cut into 12 large rolls (easiest way to make them even is to first cut the log in half & then cut those two pieces in half again & then those 4 pieces into thirds)

Place on prepared baking sheet & bake 15-20 minutes

Remove & allow to cool slightly while you mix your icing

Prepare the icing by combining all ingredients in a small bowl & whisking well until you reach desired consistency

Drizzle over the top of the rolls while they are still warm
One Hour Carrot Cake Cinnamon Rolls
*Recipe adapted from Your Home Based Mom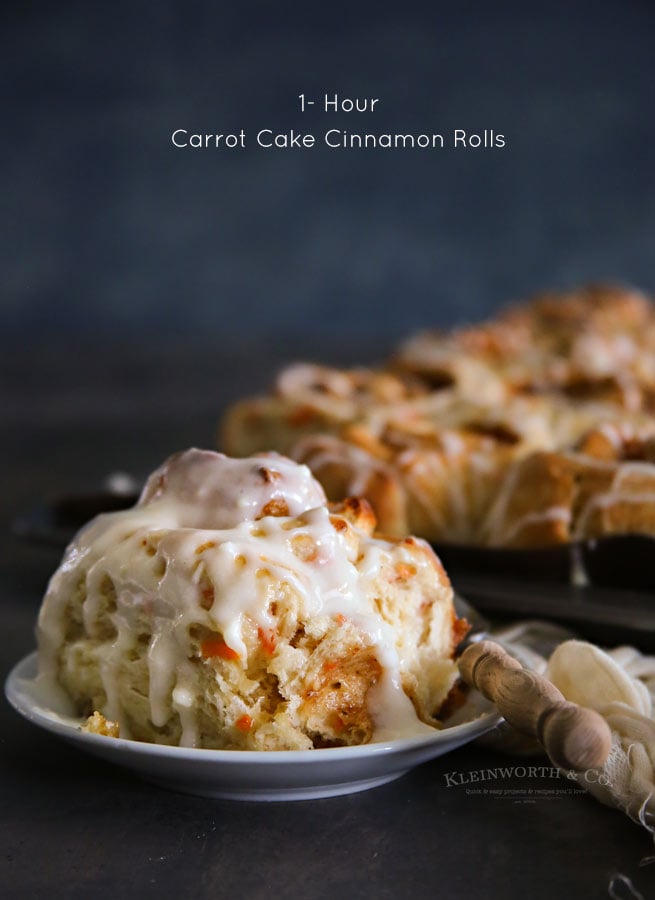 Just look how pretty! They are every bit, if not more delicious than they look! I promise!
One Hour Carrot Cake Cinnamon Rolls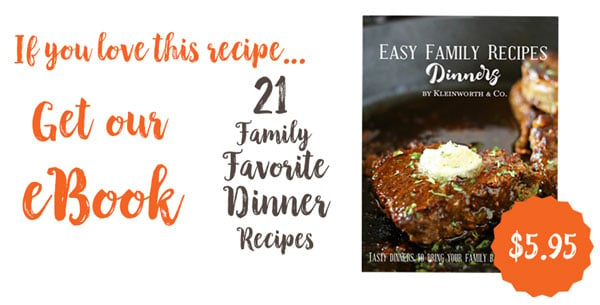 If you make this recipe- please leave a link or tag me on Instagram @KleinworthCo
Looking for more great breakfast recipes?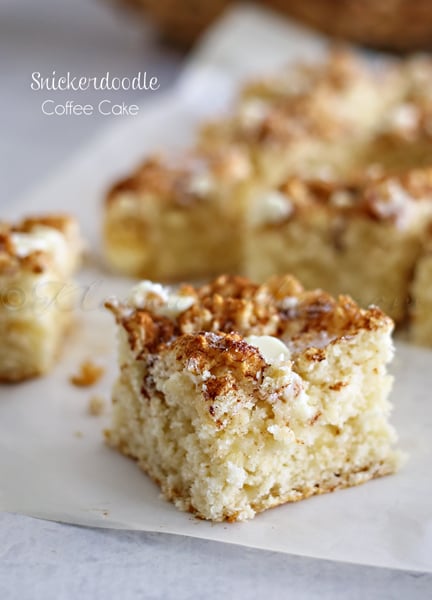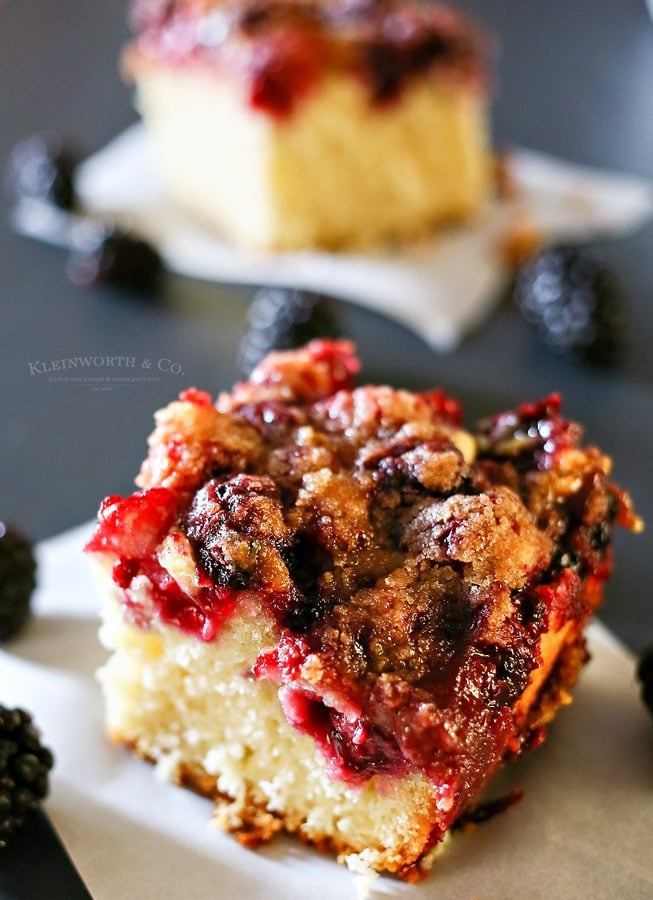 Blackberry White Chocolate Buckle
Don't miss these great ideas from these bloggers….
French Toast Breakfast Muffins from Just A Pinch Recipes
Cinnamon Roll Cupcakes from The Cake Blog
To see where I am linking today- visit HERE