Easy Slow Cooker Split Pea Soup, another easy family dinner idea! It's a hearty soup that everyone loves, loaded with ham this soup is delicious!

Do you love split pea soup? When I was a kid, my mom & I would make a trip up to Solvang each spring. Sometimes we would go with other family members too, but most of the time we would go just the two of us to get away from So Cal life for a while. Along the highway, there is a place we visited called Split Pea Andersons in central California. Normally I never tried something different, I would always stick to a sandwich or hamburger when dining out. But that particular time I decided to try split pea soup. My mother was convinced that she was wasting her money & I would hate it. But that is where I fell in love. It became a favorite & my default item to order when visiting places where there weren't too many things that were familiar to me on the menu. It was also the only thing I could recognize when eating out during a trip to Japan when I was just out of high school. It's definitely been my "go-to" for years & so it's no surprise that it's something we make again & again.
Easy Slow Cooker Split Pea Soup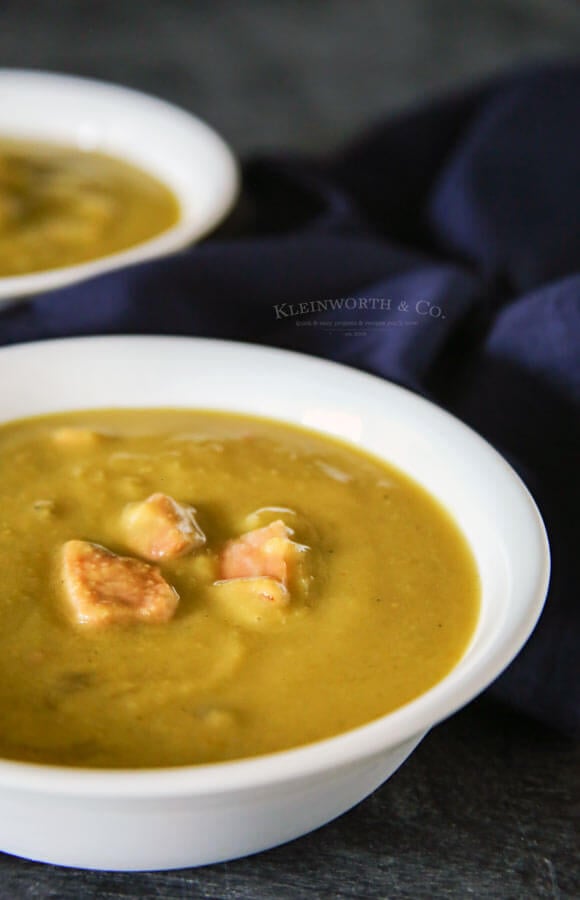 This really is one of my all-time favorites. We have a dedicated set of split pea soup recipes that we have tweaked & changed over the years, but the one that gets made most often is this slow cooker version. I love that it's loaded with ham! This particular recipe gets made every year the day after Easter for obvious reasons. It's a great way to use up leftovers. The whole family just loves it & that makes me happy because it's relatively healthy & is just so simple to create.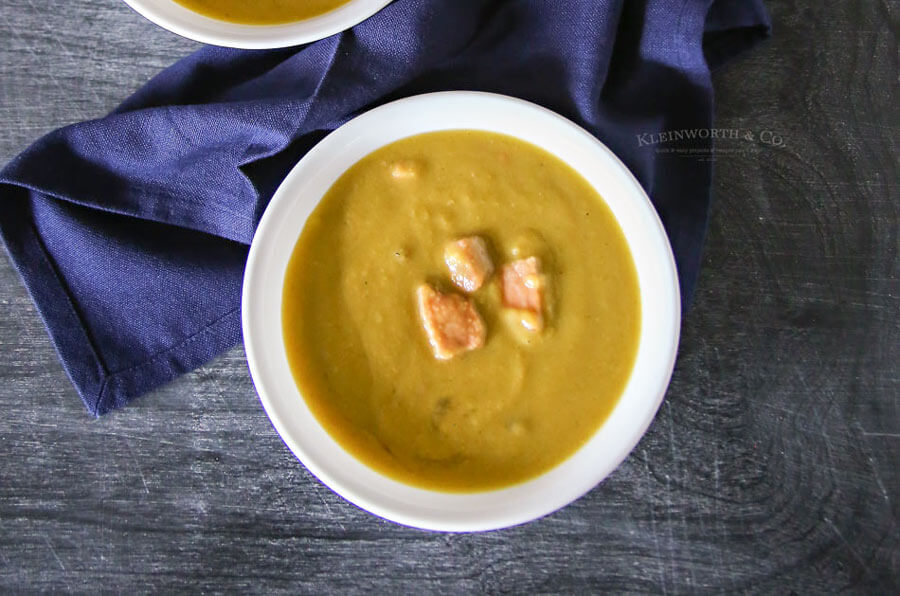 Easy Slow Cooker Split Pea Soup
Easy Slow Cooker Split Pea Soup
Easiest slow cooker split pea soup recipe loaded with ham.
Servings: 10 cups
Ingredients
2 cartons of chicken broth 32 oz each
1 bag of split peas
1/4 cup of water
3-4 cups chopped ham
1 can of evaporated milk
Spices; salt pepper, garlic powder, season salt, minced onions (season to taste)
Instructions
In a medium size bowl combine peas & water filled to about 1" above the level of the peas

Soak peas overnight

Using a large slow cooker, add peas, broth & water

Add ham, spices, evaporated milk & garlic

Cover & cook on high for approximately 4 hours stirring occasionally.

Garnish with salt & pepper upon serving.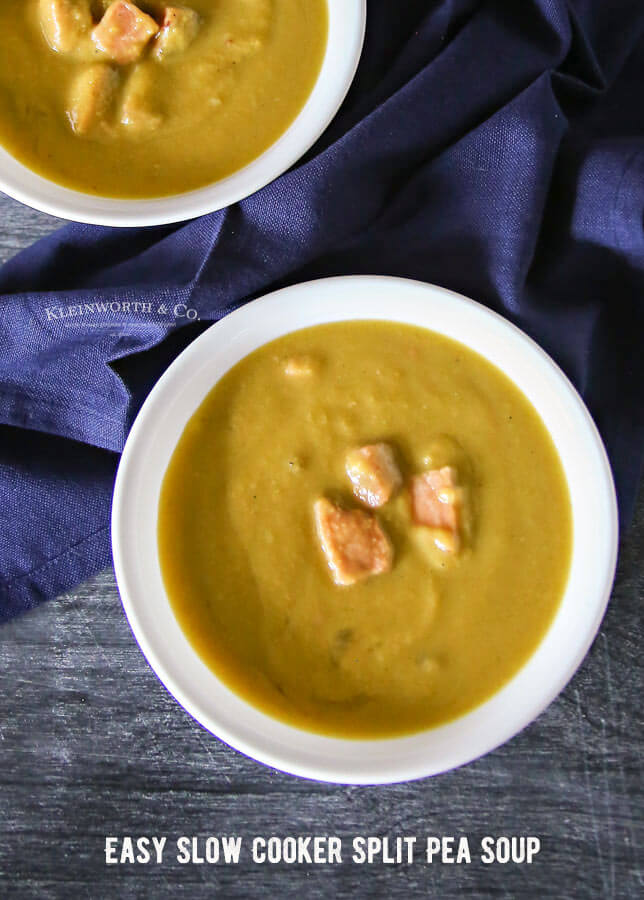 It's just so creamy & delicious! I'm craving another bowl right now!
Have a great week everyone! Thanks for spending time with me today!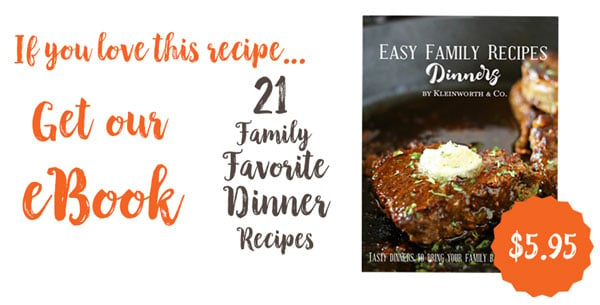 If you make this recipe- please leave a link or tag me on Instagram @KleinworthCo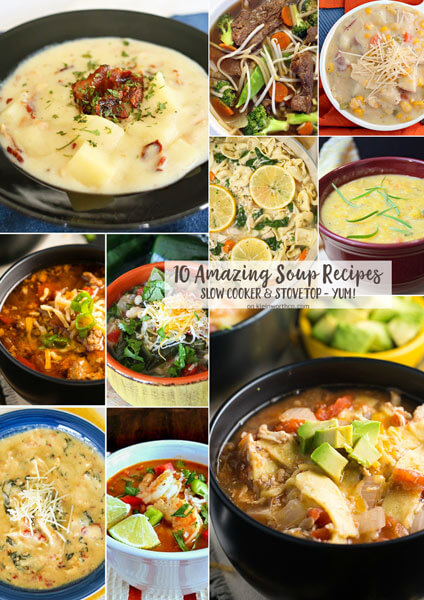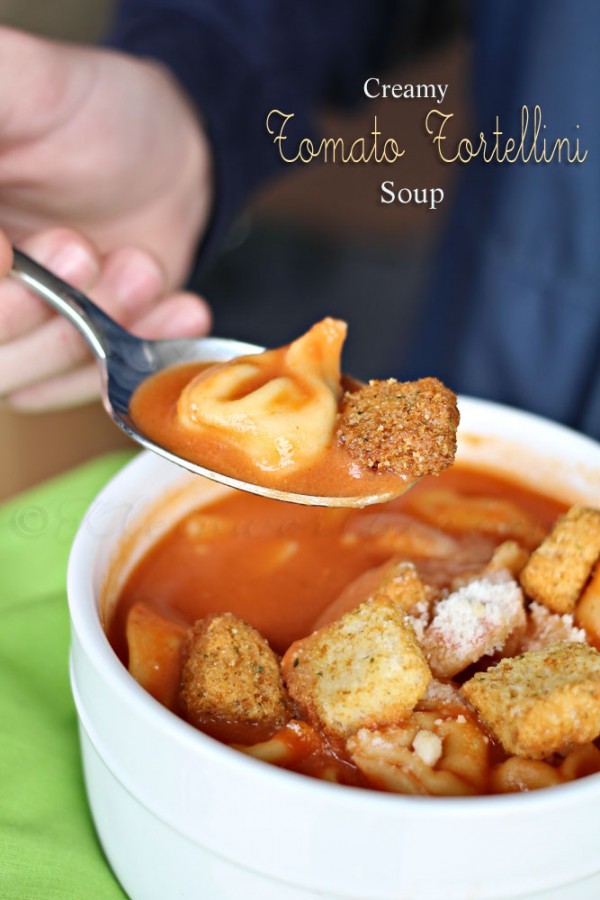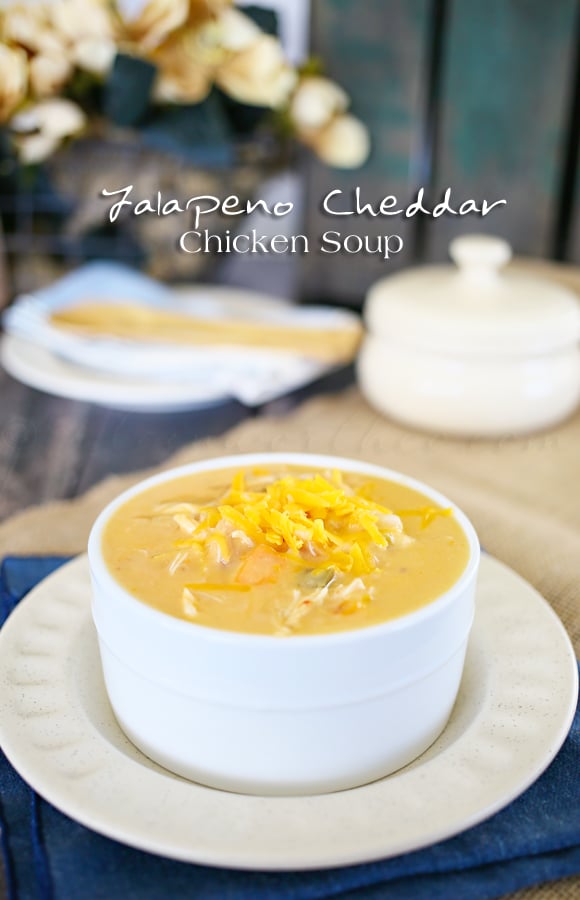 Don't miss these great ideas from these bloggers….
Olive Garden Chicken Gnocchi Soup from Tornadough Alli
Mexican Street Corn Soup from Striped Spatula
To see where I am linking today- visit HERE