Cinnamon & Sugar Pretzel Bites are an easy pretzel bite recipe that is perfect for snacking! Just like your favorite mall pretzels, covered in cinnamon & sugar, these have a cream cheese glaze that will knock your socks off.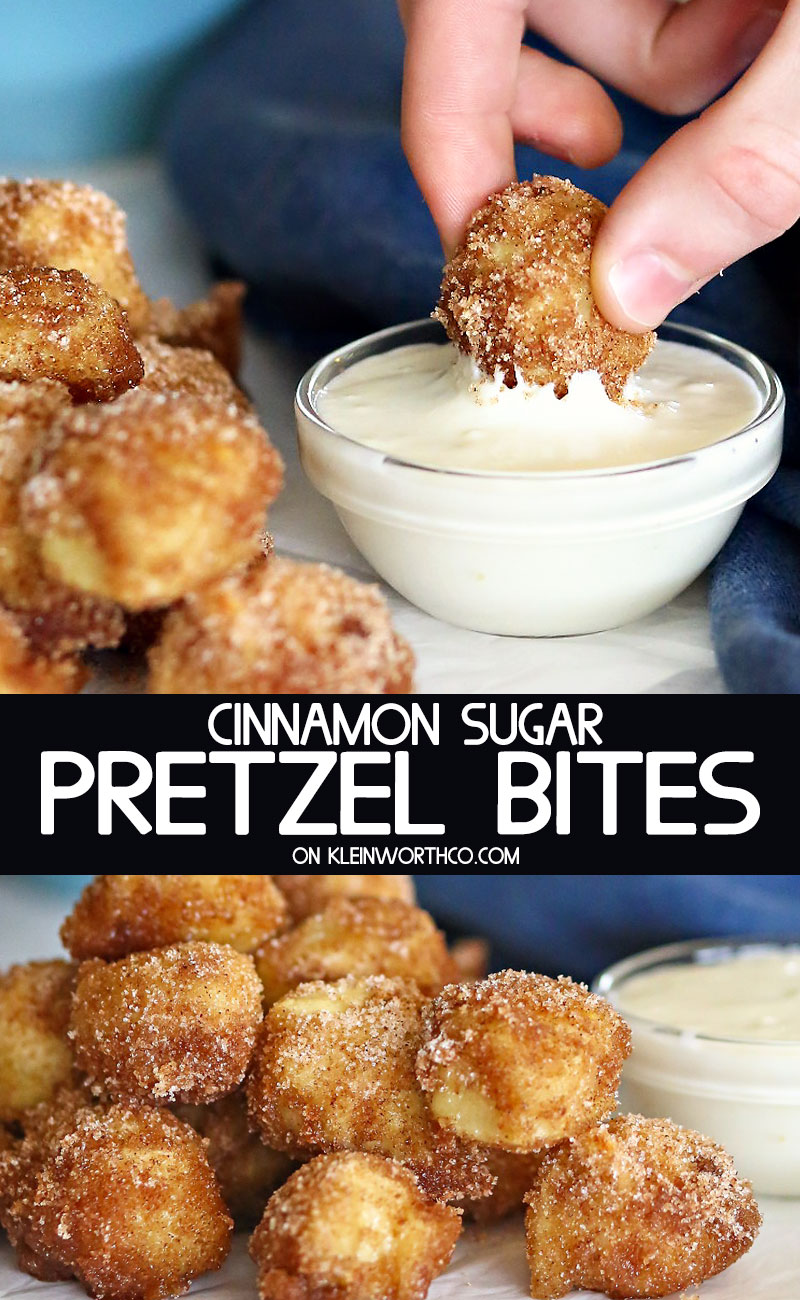 A little bit ago I shared with you all my recipe for Soft Pretzel Bites – just in time for the big game. Ever since then I have been craving my favorite Cinnamon & Sugar Pretzel Bites.
Cinnamon Sugar Pretzel Recipe
This post contains some affiliate links. Click here to read my full disclosure policy.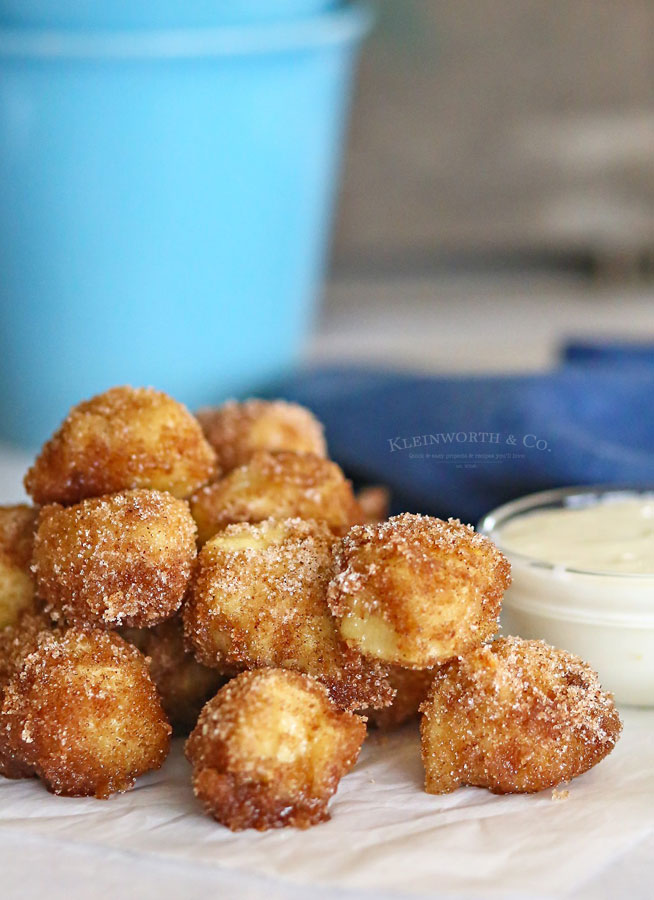 It has been on my list of things to make & I just kept putting it off. I just kept bumping down on my list hoping the craving would go away – because they are ohhhhh so good. But the craving didn't go away. In fact, I just started craving cinnamon like crazy.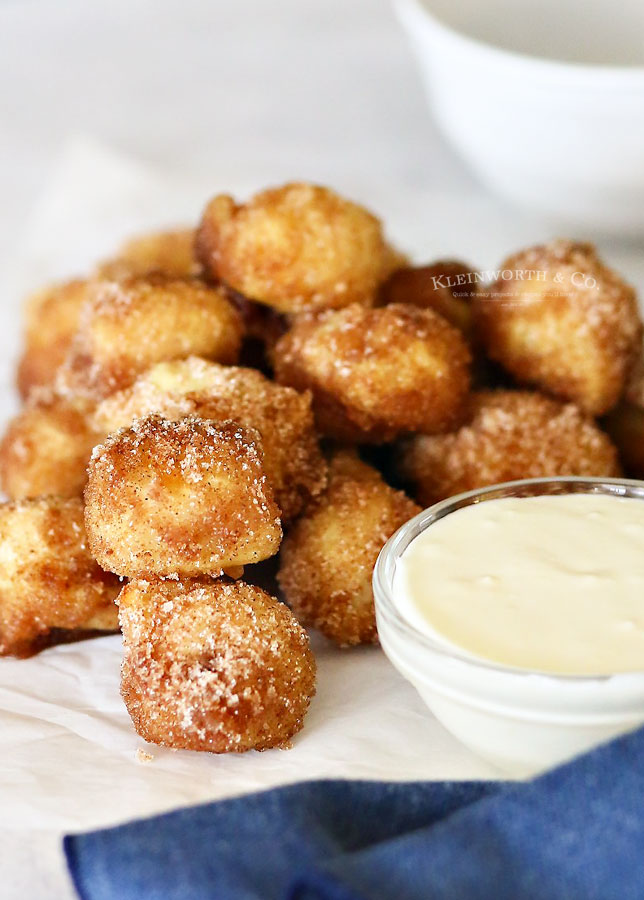 So I knew I just had to bite the bullet & do it. You know what? I'm oh so happy I did because they were DELICIOUS!! I enjoyed every bite & so did the family. Now I can share them all with you!
Cinnamon & Sugar Pretzel Bites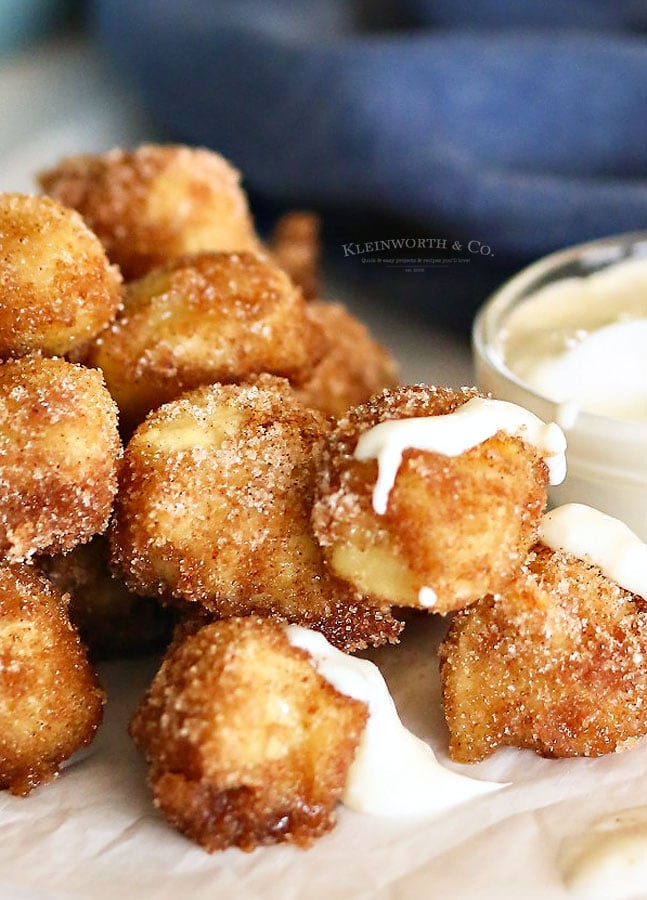 Oh……..I also made a cream cheese dip to go with them.
Ooooey-gooey yumminess overload is what that is!!!
Incredible!!! I'm already craving them again!
Scroll to the bottom for the Printable Recipe
Looking for more of our favorite cinnamon recipes?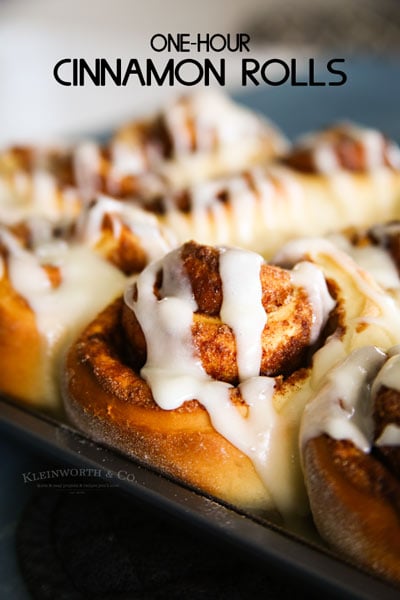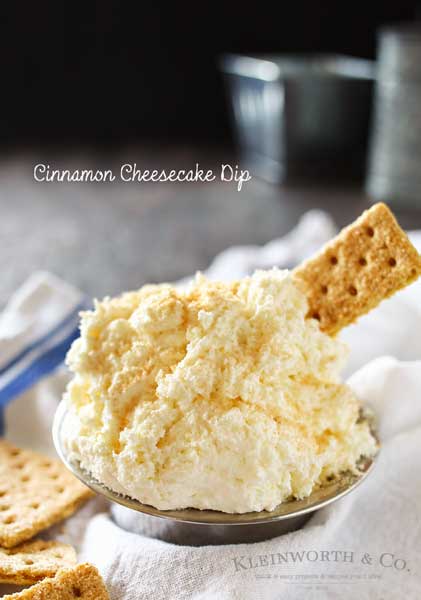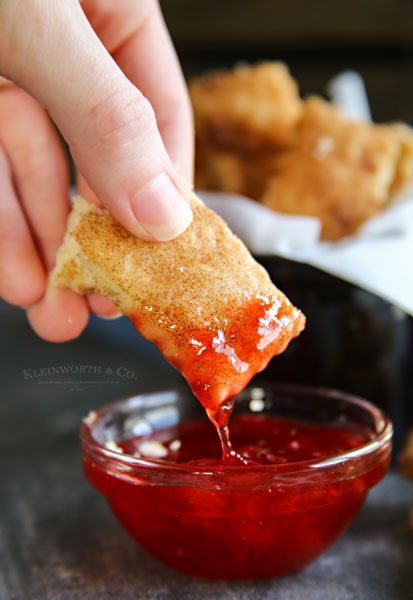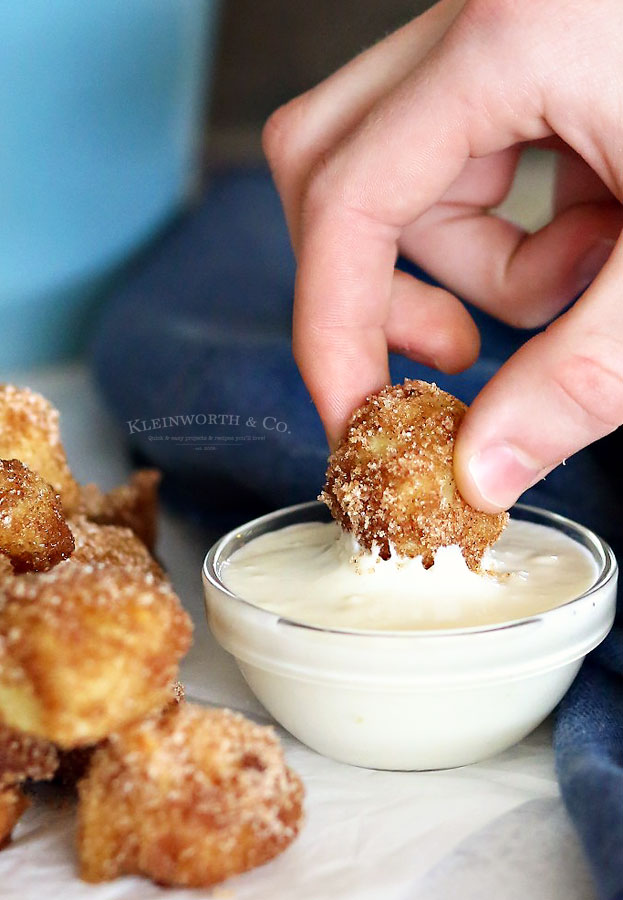 Cinnamon & Sugar Pretzel Bites
Ingredients
2¼ teaspoons active dry yeast
1¼ cups warm milk 110°-120°F
2 tablespoons corn syrup
3¼ cups all purpose flour
1 teaspoon salt
½ cup baking soda
Coating
1 stick butter
1-1/2 cups granulated sugar
3 tsp cinnamon
Cream Cheese Dip
3 ounces softened cream cheese
2 tbsp butter - room temperature
1/2 cup confectioners sugar
2 tbsp milk more if you want a thinner consistency
Instructions
Preheat oven to 450°F.

Line a baking sheet with parchment paper- set aside

Add milk into mixer bowl

Sprinkle yeast over top

Add corn syrup and stir with a fork gently

Allow yeast to bloom for 5-10 minutes

Once it is nice and foamy, it is ready

Fill large stock pot with water and bring to a boil over medium high heat

Add flour and salt to mixer

Knead with dough hook until the dough comes together in one ball

Add more flour a tablespoon at a time as needed- Dough should be tacky- not sticky

Place dough on counter top and form dough into a ball

Using a pastry cutter or butter knife- cut this ball into 60-65 pieces

The easiest way to do this is to quarter the ball of dough

Roll each quarter into an 15-20" strand

Cut that into equal pieces

Carefully, add baking soda to boiling water just a little sprinkle at a time.

CAUTION: IT WILL BOIL RAPIDLY.

Place dough pieces into boiling water about 10-15 at a time

Remove with a slotted spoon after 30 seconds

Place on prepared baking sheet and repeat until all bites have been boiled

Arrange all pretzel bites so they are not touching

Bake for 7-9 minutes until the tops are browned

In a small bowl melt butter for coating

Combine cinnamon & sugar to another small bowl & keep near

Remove bites from oven & immediately add several to melted butter to coat & then transfer to cinnamon/sugar mixture to coat

Return to baking sheet while you work on repeating process with remaining bites
Cream cheese dip
Combine all ingredients in mixer bowl & beat until smooth

Enjoy immediately - unfortunately these don't keep well for an extended period of time

Store any unused dip in refrigerator
Don't miss these great ideas from these bloggers….
Best Cinnamon Pie Recipe | A Spicy Perspective
French Toast Bites | Recipe Tin Eats