Do you treat yourself on the weekends to something a little yummier than the standard breakfast??? We do sometimes- if I'm up for it we will make a full breakfast. But the other day I decided I would whip up a small batch of Apple Butter Pancakes for the kids. Nothing special happening that day – it just seemed like a great idea. Partially because I am up to my eyeballs in apple butter around here. So I'm finding all sorts of useful ways to add it to all sorts of things. Everyone is thankful – it's all to tasty!!! We all love apple butter in this house- so really, I can't go wrong when adding it to pancakes.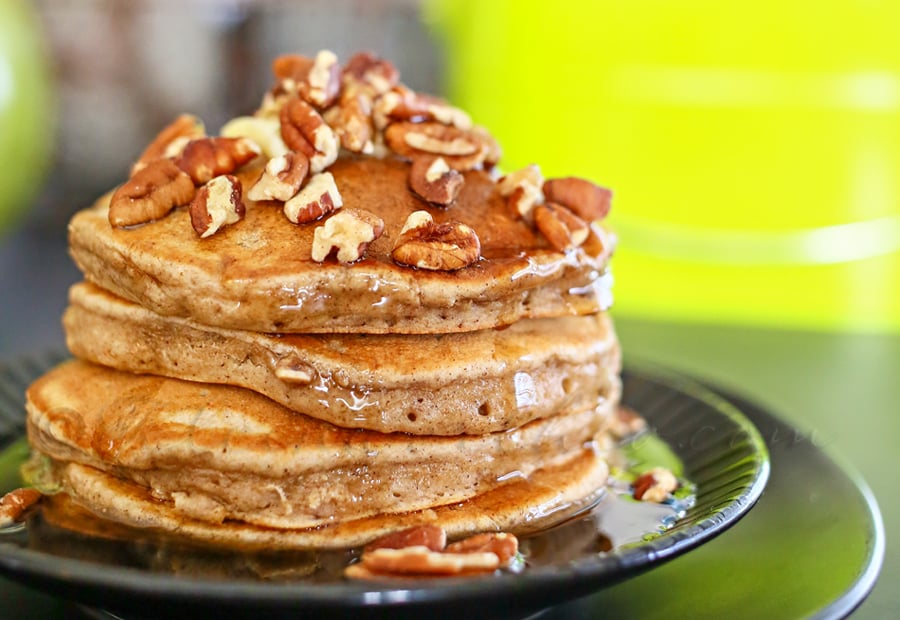 This recipe made about 9 pancakes – slightly larger than a saucer.
If you were doing silver dollar size you could probably get double that.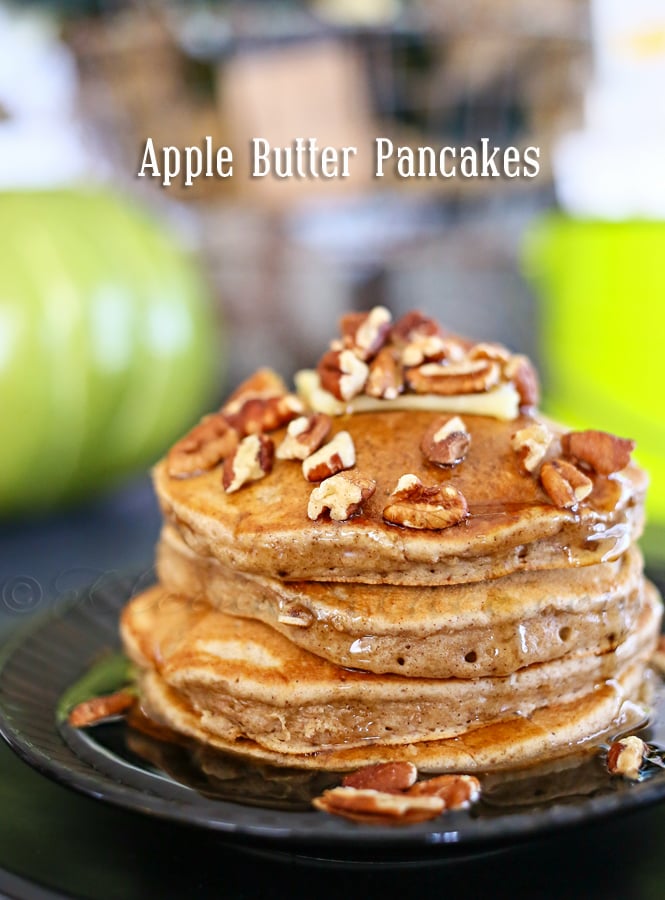 Oh my goodness – these were so tasty. Perfect for a crisp fall morning.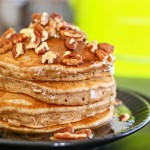 Apple Butter Pancakes
Ingredients
1-1/4 cups all-purpose flour
2 tbsp granulated sugar
2 tsp baking powder
2 tsp cinnamon
1/2 tsp ground ginger
1/2 tsp salt
1/8 tsp nutmeg
1 cup milk
1/4 cup apple butter
2 tbsp melted butter
1 egg
Syrup & pecans for topping
Instructions
In medium bowl - whisk together flour, sugar, baking powder, cinnamon, ginger, salt & nutmeg.

In a large bowl- stir together milk, apple butter, melted butter, & egg.

Fold in dry mixture

Ladle batter onto preheated skillet (325 degrees)& cook 3-5 minutes on each side until deep golden brown.

Serve with melted butter, syrup & pecans.
I like mine with this syrup!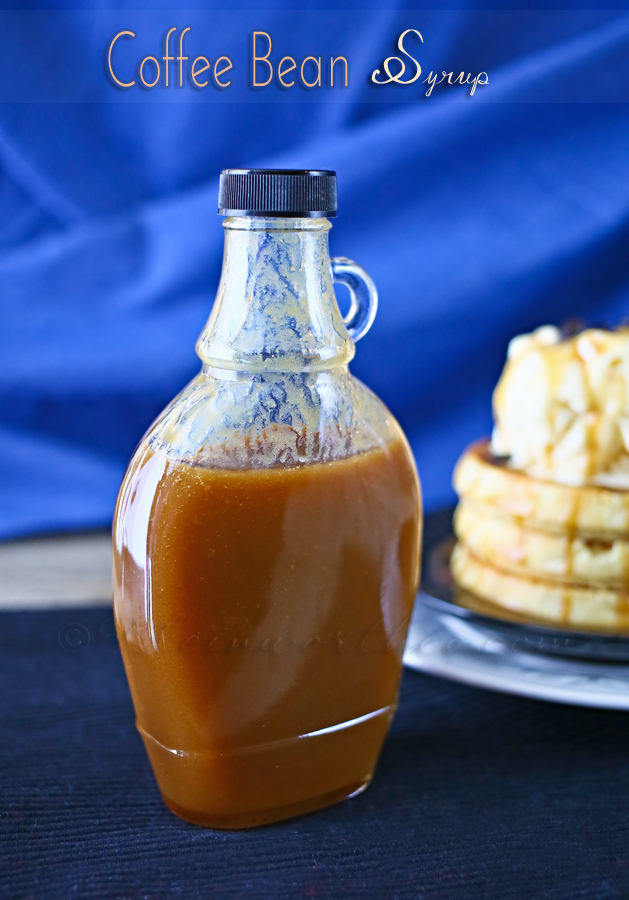 How about a couple more ideas for breakfast??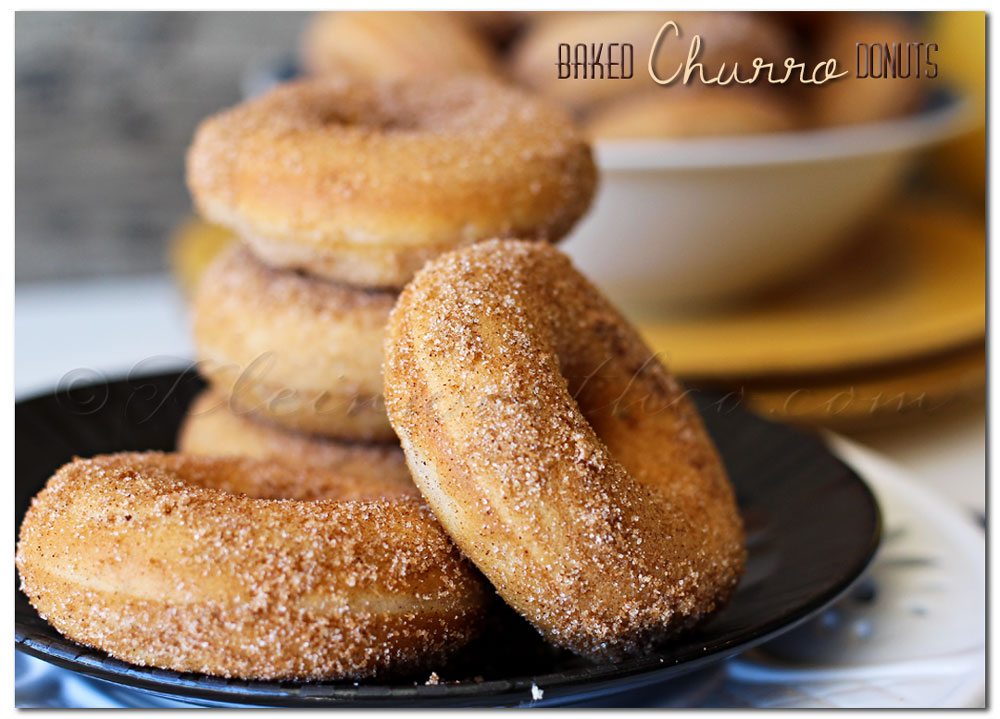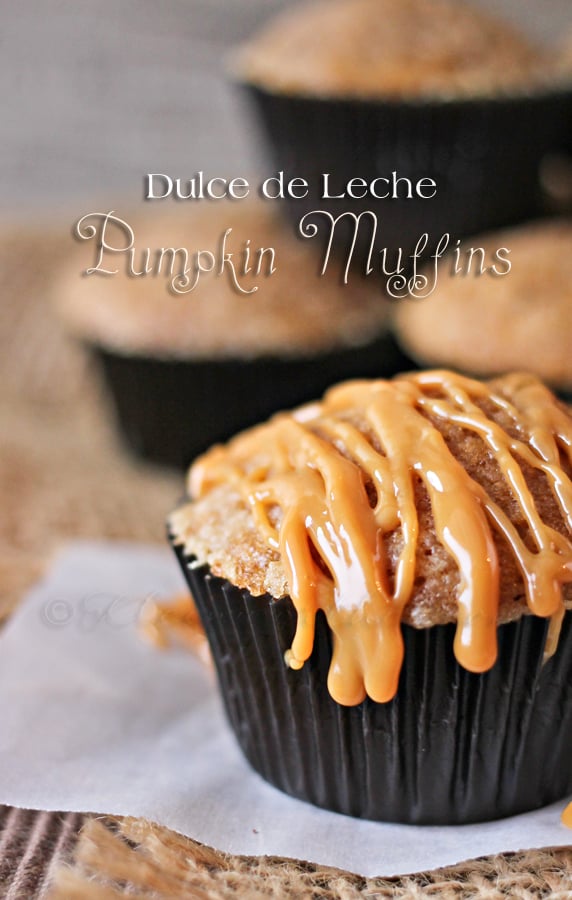 Dulce de Leche Pumpkin Muffins
To see where I am linking today- visit HERE
0