My family is so excited! It's now EGGNOG season & they are already begging me to make all sorts of eggnog goodness. Do you love eggnog?? I love that smell of eggnog, especially when I can add it to other recipes to make them extra special. It just SCREAMS holiday time. I love to make it in all sorts of things – starting with breakfast items. First recipe on the list from the kids – Eggnog Pancakes. Absolutely DELISH!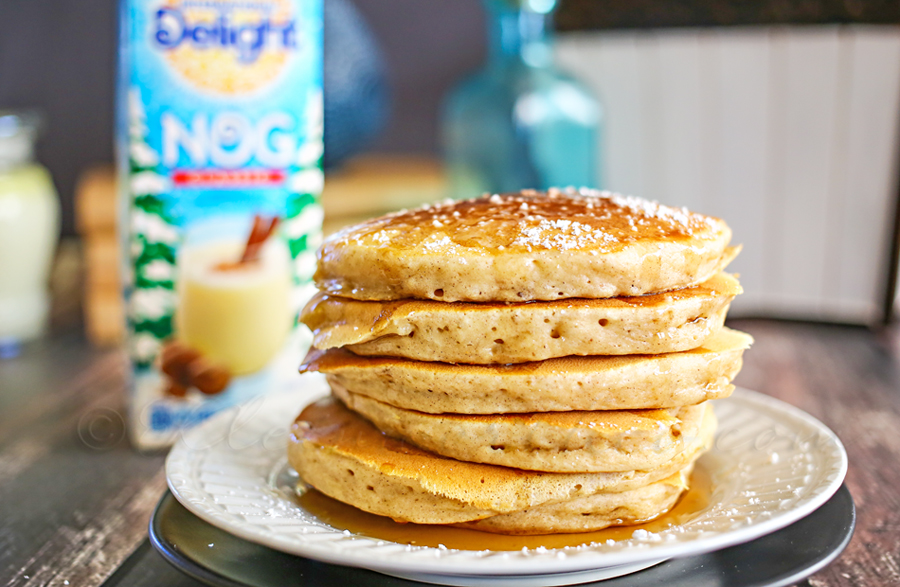 These have been put on the Christmas morning breakfast wishlist. They couldn't get enough. Fortunately this recipe makes about 24 medium sized pancakes – so there is definitely enough for the whole family – even a family full of super hungry teens like mine.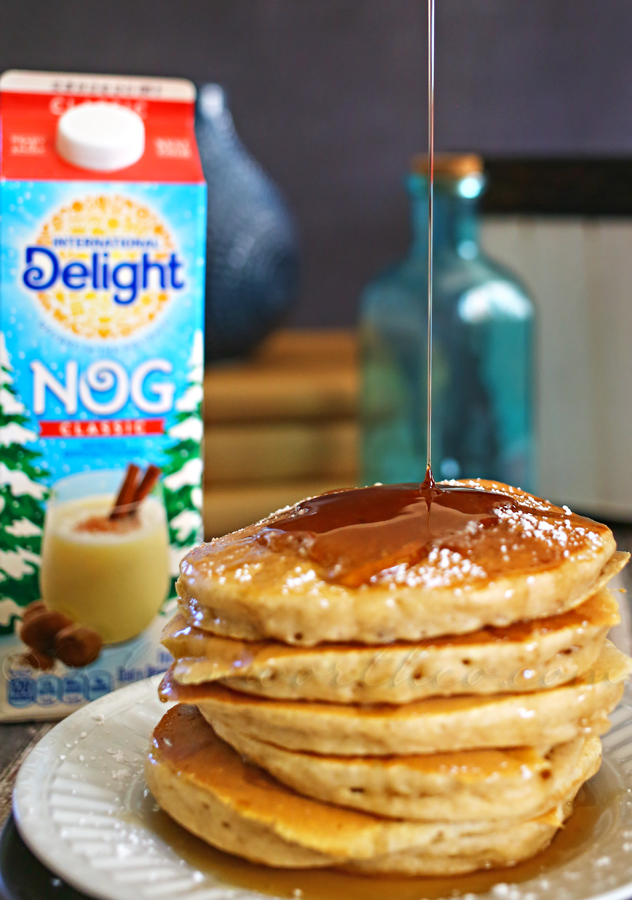 There are just certain things that bring back all those wonderful holiday memories – eggnog is definitely one of those things. Now we can also think of these eggnog pancakes when we think of Christmas morning. They whip together in moments – so there is plenty of time for all the other holiday activities. Plus with just one bowl & the griddle – there is little mess too. I love meals that don't keep me in the kitchen all day long but are still so YUMMY!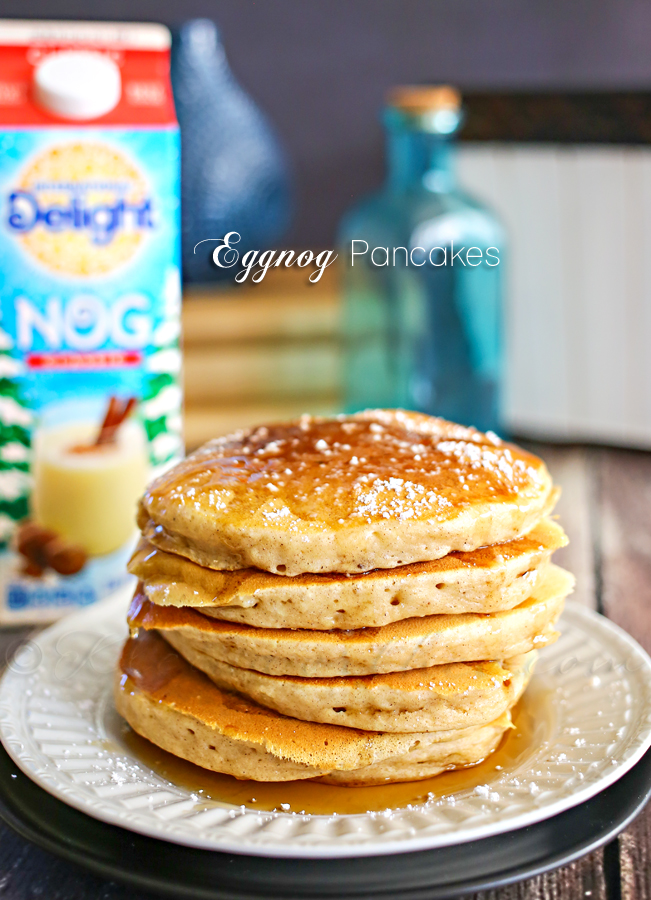 Eggnog Pancakes
Servings: 6
Ingredients
4 cups all-purpose flour
2 tbsp baking powder
3 tsp cinnamon
1 tsp salt
½ tsp nutmeg
4 large eggs - lightly beaten
3½ cups eggnog
½ cup canola oil
Instructions
In a large bowl whisk together flour, baking powder, cinnamon, salt, and nutmeg.

Fold in the lightly beaten eggs and then mix in the eggnog and oil - whisk until most lumps are gone.

Heat the griddle to about 350 degrees.

Once the griddle is hot - ladle out the batter into 4 inch rounds.

Cook until golden brown on each side. *Cooking note- when the batter is bubbly across the top of the uncooked side - it's time to turn over. Once golden on both sides, remove and place on a plate. Top with butter and repeat until all of the batter is used.

Serve with your favorite syrup.
How about some syrup & topping recipes to go with them?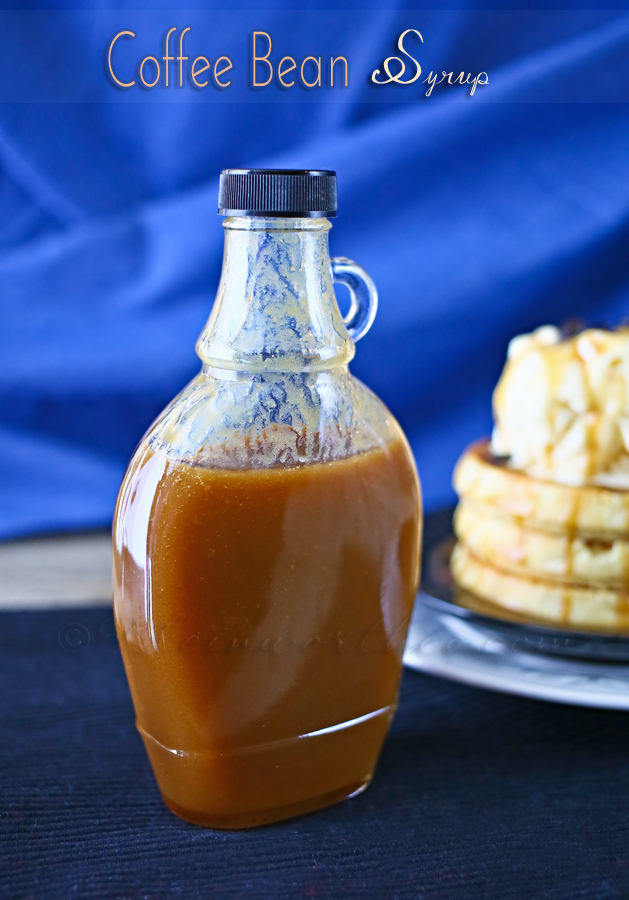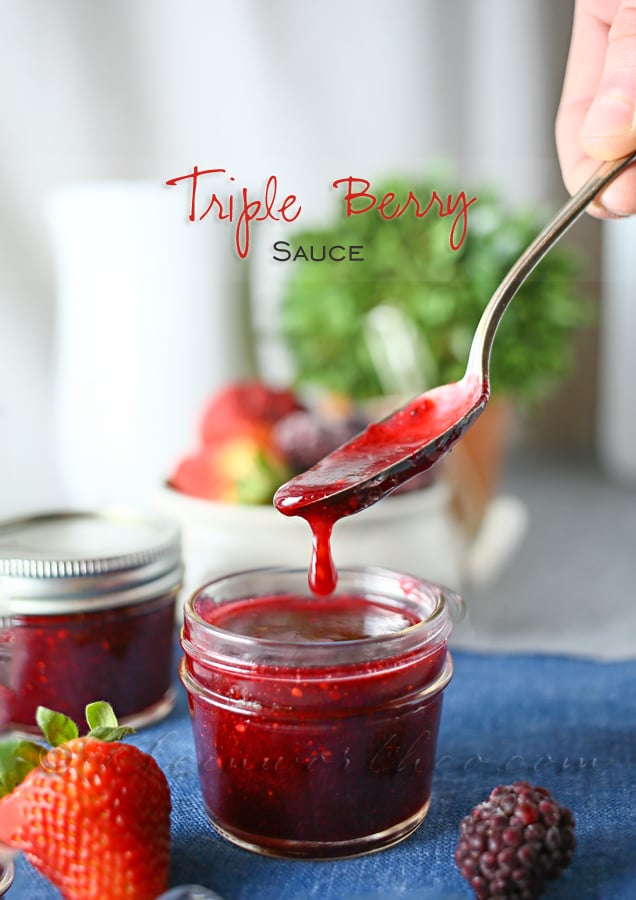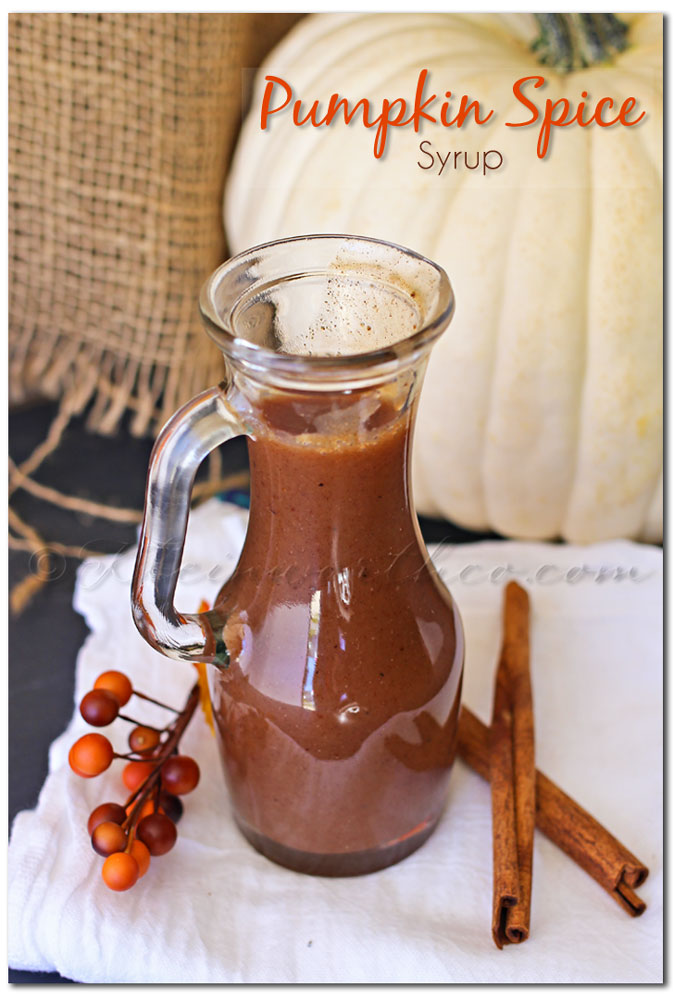 To see where I am linking today- visit HERE