Remember back in December when the fabulous Kristyn shared her Frosted Holiday Mint M&M Brownies? Well I have not been able to get them off my mind. I have been trying to forget them – but they kept calling me. Then the kids saw the post & that was the end of that. I had to make some – only I had a little fun with them for Valentines Day instead. I started with my Red Velvet Brownie recipe that I shared a couple years ago. Then used Kristyn's idea for the frosting & added some super fun Valentine Sprinkles & M&M's I picked up on a recent excursion & there you go- a positively delightful goodie that everyone loves. I love Yummy Bar Recipes!
Valentine Red Velvet Brownies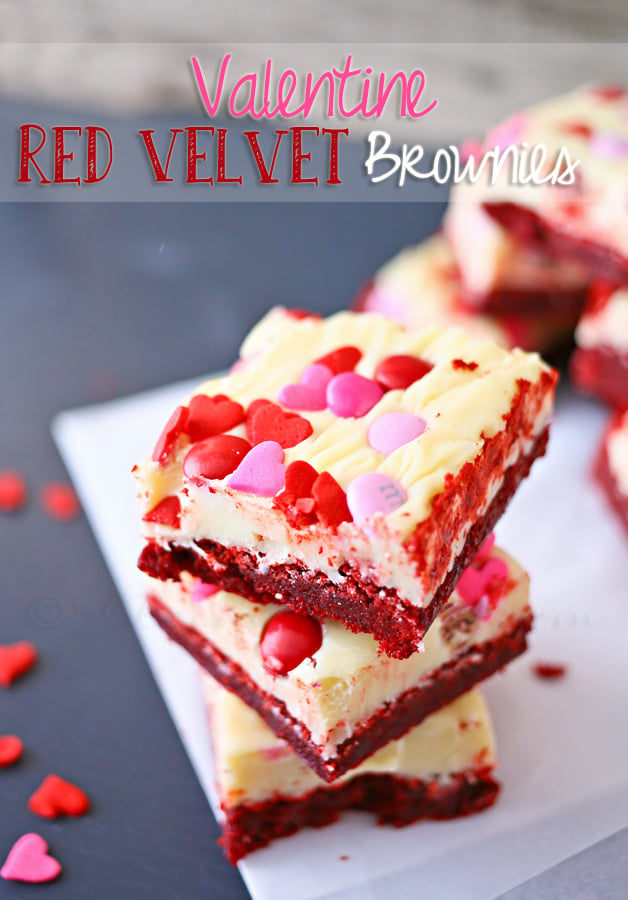 Aren't they just adorable??
Join the newsletter
Subscribe & save 10% off pre-sale of our new book- COMING SOON! Plus weekly recipes & projects & of course special DEALS only for subscribers!