These One Bowl Brownies are so incredibly easy. Moist & chewy chocolate brownies made in one bowl. Absolutely the best recipe out there.
One Bowl Brownies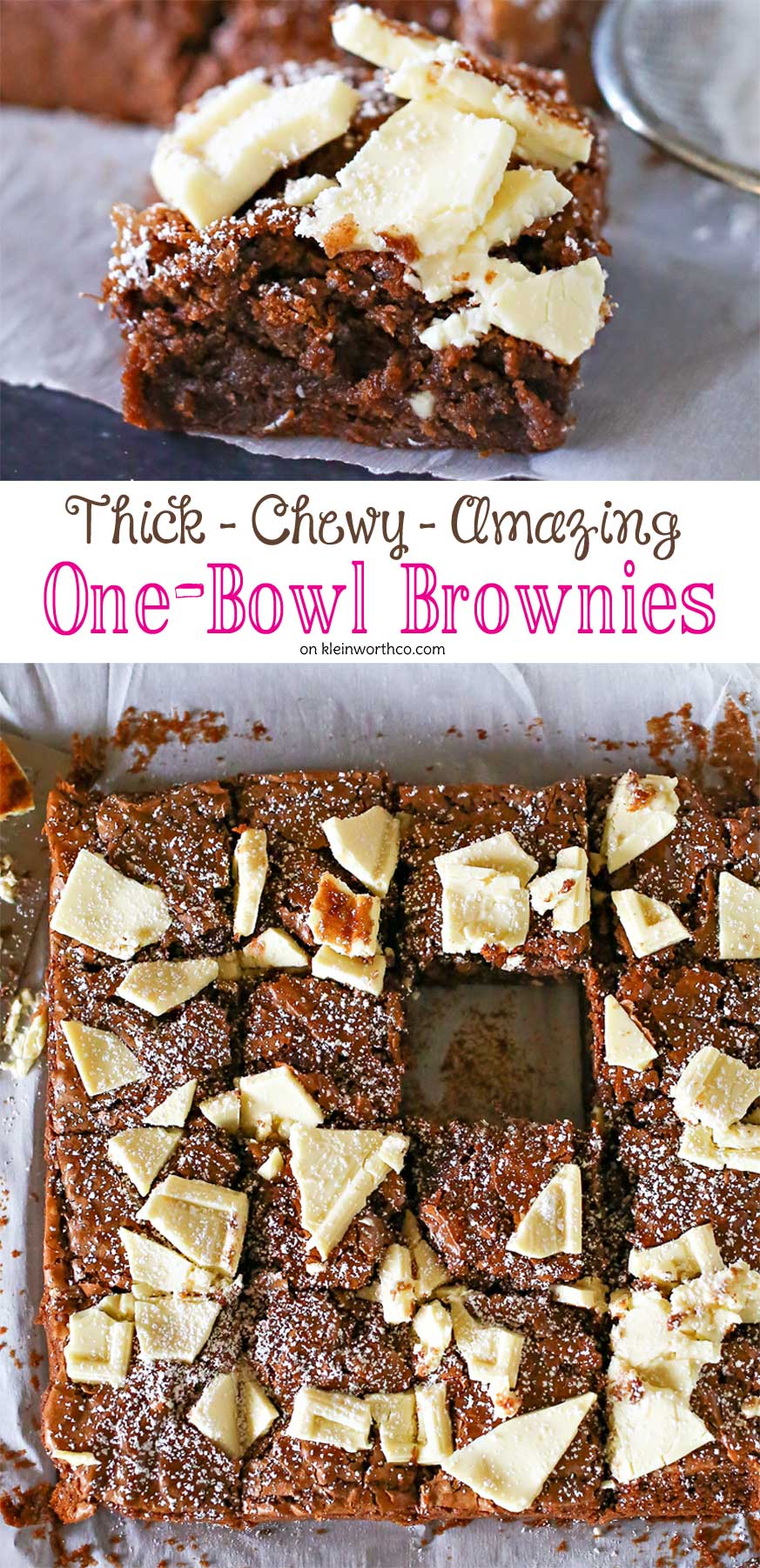 Do you love brownies? We sure do. Growing up my mom would make a batch of the boxed mix quite often. She was an amazing cake decorator & treat maker but when it came to brownies & cookies it was different. For these things easy prevailed. She always used a box mix for brownies & the recipe on the back of the bag for chocolate chip cookies. I don't know why she never made her own. She was definitely more than capable when it came to recipe creation. But I didn't care – those mixes are popular for a reason- they are delicious. But you see- this is where my mom & I are different. I like to bake all my recipes from scratch whenever I possibly can. That doesn't mean I don't have a pantry full of mixes- I do. Because I use them in other recipes & sometimes I need something a bit quicker. So they ARE there – but when I want the most moist & chewy & deliciously over the top brownie – I always pull out my one-bowl homemade recipe. It's my favorite- every time.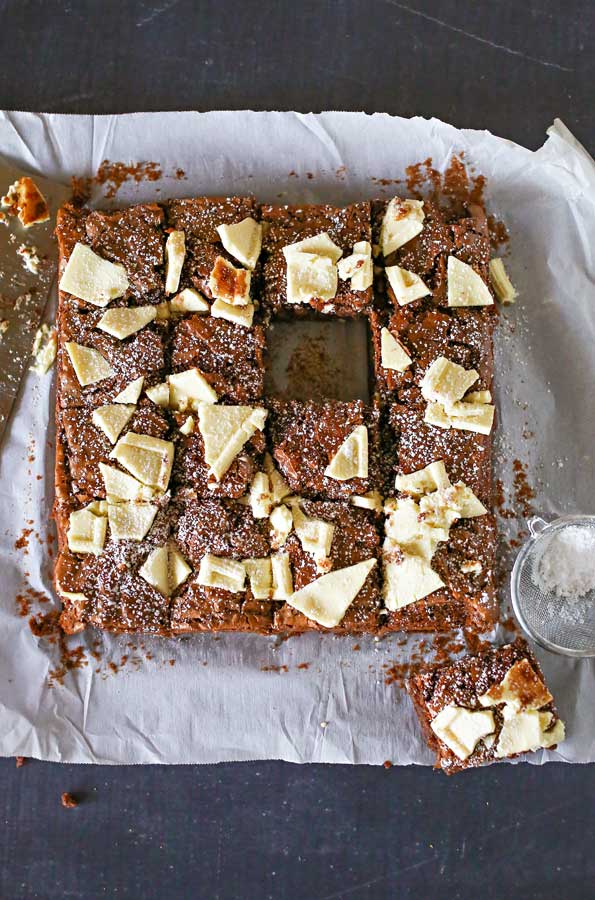 Now most brownie lovers fall into 2 main categories, much like chocolate chip cookies. You usually like them cake like or fudgy or thin/buttery. I find that most people that like their cookies thick & cakey also like their brownies that way. Same goes for the thin & buttery cookies – those are the fudgy brownie lovers. So since I already created the perfect chocolate chip cookie that is the ultimate hybrid for both camps & utterly delicious- I had to do the same for my brownies too. This simple one bowl brownie recipe definitely is that perfect blend of thick yet chewy.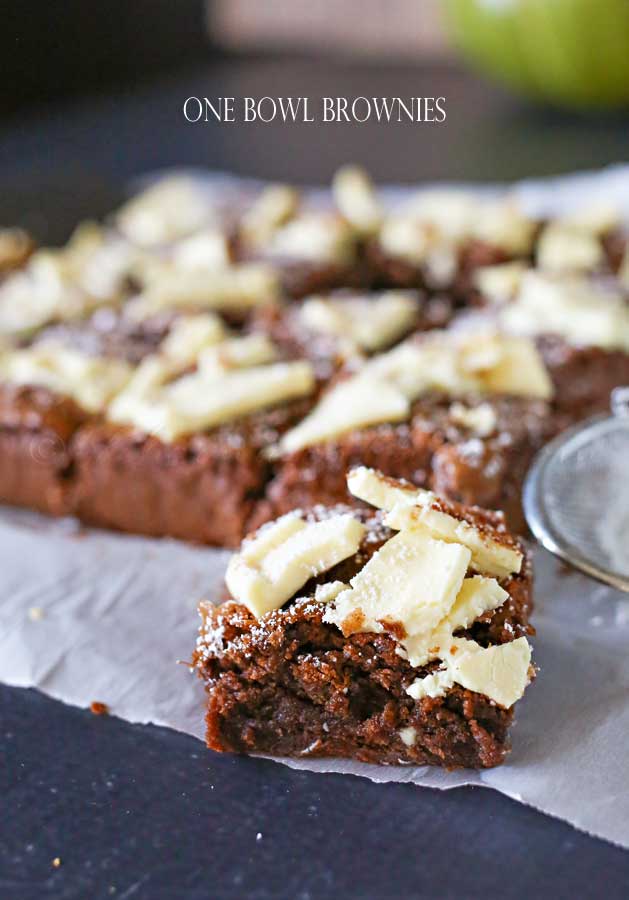 Don't those just look so delicious? So easy too!!!! They will be your new favorite!
One Bowl Brownies
These One Bowl Brownies are so incredibly easy. Moist & chewy chocolate brownies made in one bowl. Absolutely the best recipe out there.
Servings: 16 brownies
Ingredients
6 oz baking chocolate dark or bittersweet
½ cup semi-sweet chocolate chips
½ cup butter
¾ tsp instant coffee granules
½ cup brown sugar firmly packed
½ cup granulated sugar
2 Egg whole large
1 egg yolk
10 tbsp all-purpose flour
1 tbsp cocoa powder dutch process
½ tsp table salt
1 tsp pure vanilla extract
8 oz white chocolate - broken into pieces
confectioners sugar for dusting
Instructions
Preheat the oven to 350 degrees.

Line a 8x8 pan with parchment paper.

In a medium microwave-safe bowl, combine the dark and semi-sweet chocolate, the butter, and the coffee granules.

Cover loosely & microwave 30 seconds, stir & microwave another 15 seconds more to melt the butter & chocolate.


Add sugars, stir until completely dissolved. Let the mixture cool to room temperature.

Add in eggs.

Fold in flour, cocoa, salt, & vanilla just until all white streaks are gone.

Pour into the prepared pan.

Bake 28-30 minutes or until toothpick test is clean.

In the last 10 minutes of baking - remove brownies & add your pieces of white chocolate & return to oven to melt slightly.

Allow to cool before cutting.

Dust with confectioners sugar before serving.
*This post contains affiliate links. If you purchase something from a link shown here, it helps to maintain the free content that I share.
Looking for more great brownie ideas?
Frostbitten Red Velvet Brownie Bites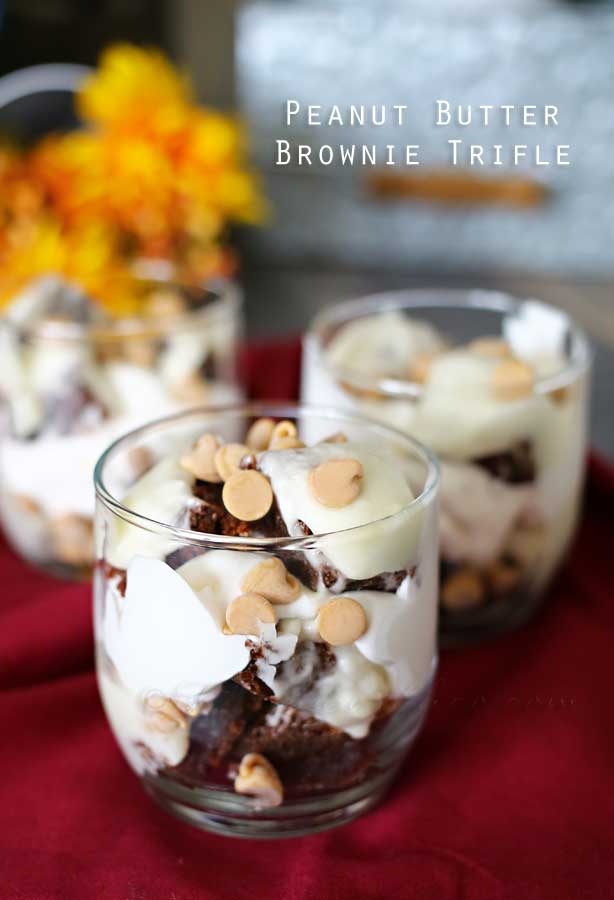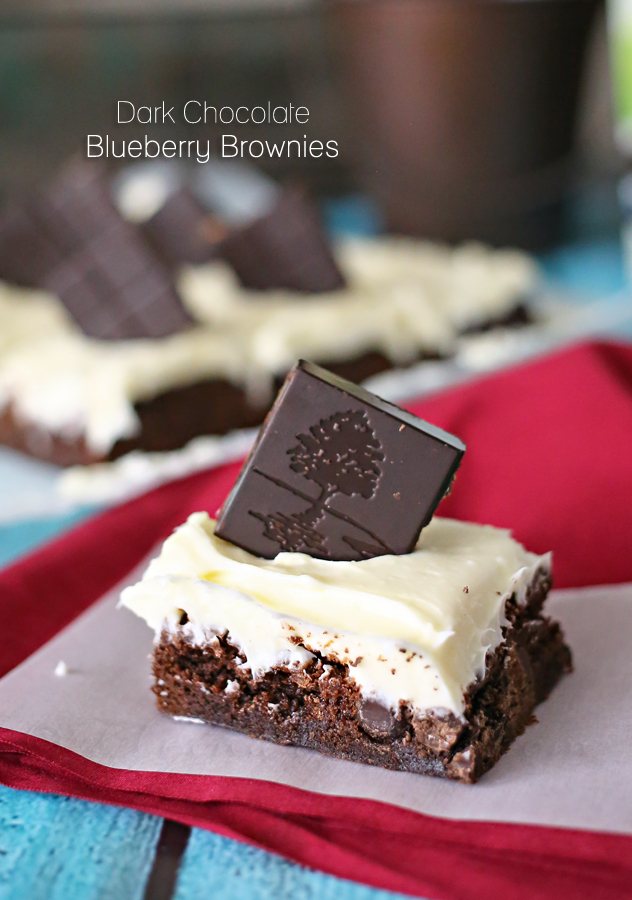 Dark Chocolate Blueberry Brownies
Don't miss these great ideas from these bloggers….
Cheesecake Brownies from Lil'Luna
S'mores Brownies from EazyPeazyMealz
To see where I am linking today- visit HERE