Ready to make your Thanksgiving feast preparation super easy with your Instant Pot? These 40+ Pressure Cooker Thanksgiving Recipes are INCREDIBLY GOOD!
My friends, I'm so in love with my Instant Pot. So much so that I now have a few different types of pressure cookers. Being able to get meals done quickly & easily is such a huge help with as busy as life can be these days.
So why wouldn't that be the case when it comes to something so time-consuming as preparing Thanksgiving Dinner? I want to enjoy my holiday- not spend all day cooking. So I wanted to put together a list of some super awesome recipes we will be making as part of our menu this year. I hope they help you as much as they help us.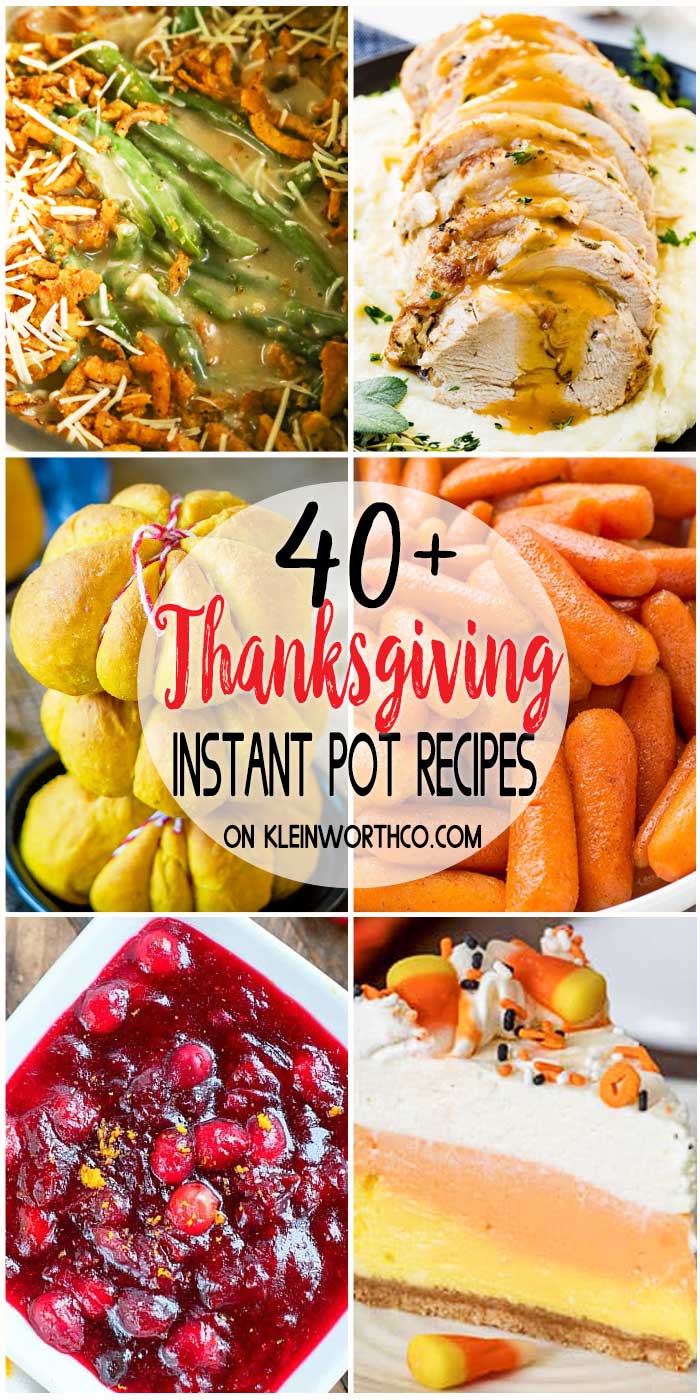 My goodness, the schedule has become so packed with everyone having a million things going on. I feel like we will be fortunate if we can all actually gather together for the one day to feast & enjoy each other's company.
So these recipes that I have gathered are some of my favorite recipes that I have either shared here on Kleinworth & Co or that my friends have created to help make the holiday meal easy for us all.
This round-up includes my most favorite Thanksgiving Instant Pot Recipes that we absolutely love. I honestly can't believe just how many things can be made in the pressure cooker. We can make almost anything in there and most of the time it is quicker AND easier to do just that.
Easy Instant Pot Thanksgiving Recipes
I remember the days when the kids were little. All we had to do was worry about preparing the meal. Now our focus is on coordinating schedules & actually finding a time when everyone is off both work & school so we can get together. Unfortunately, all of us work jobs that don't take holidays off.
So that means that not only do we want the keep the meal easy but also keep the clean up quick too. This is why I love these recipes & my Instant Pot so much. I think you will fall in love just how scrumptious these easy pressure cooker recipes are. I have personally tested them all & I can tell you that the whole family LOVES them. Plus they are so FAST, which makes me love them more!
This post contains some affiliate links. Click here to read my full disclosure policy.

Be sure to check out my favorite Instant Pot Tools and Accessories!
Check out these favorite Thanksgiving Recipes for the Instant Pot!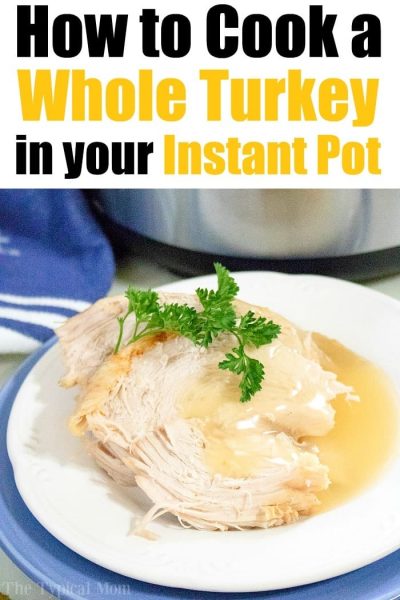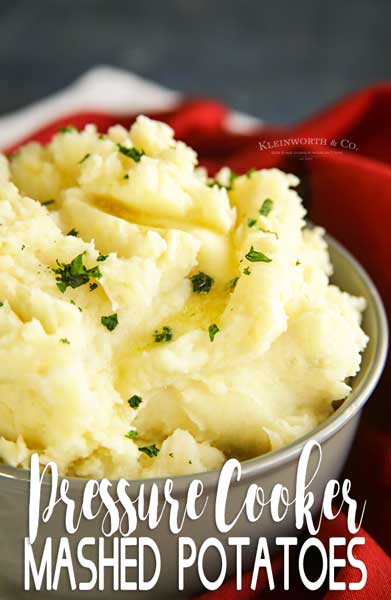 Super Easy Pressure Cooker Mashed Potatoes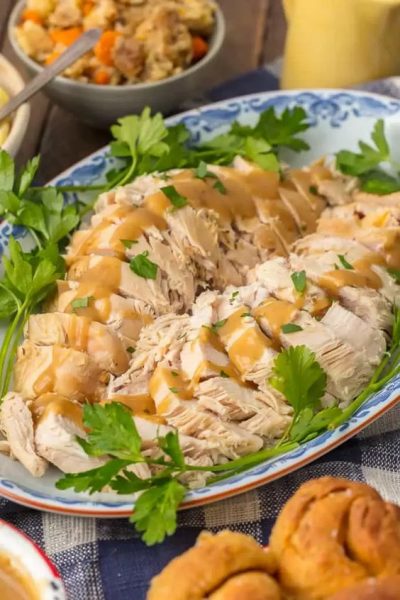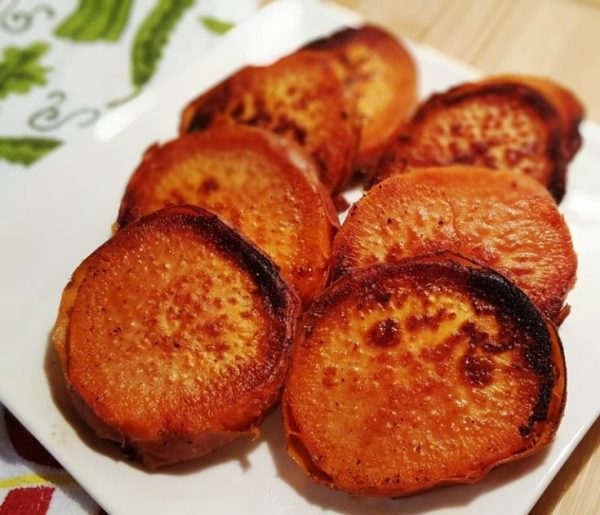 Easy Pressure Cooker Caramelized Sweet Potatoes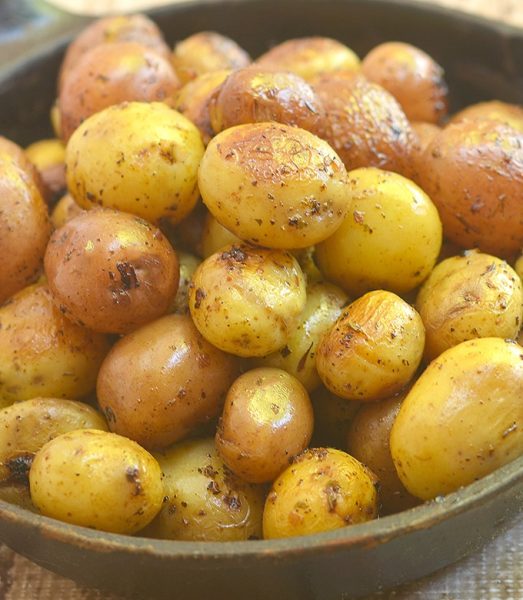 Instant Pot Herb Roasted Potatoes
best pressure cooker thanksgiving recipes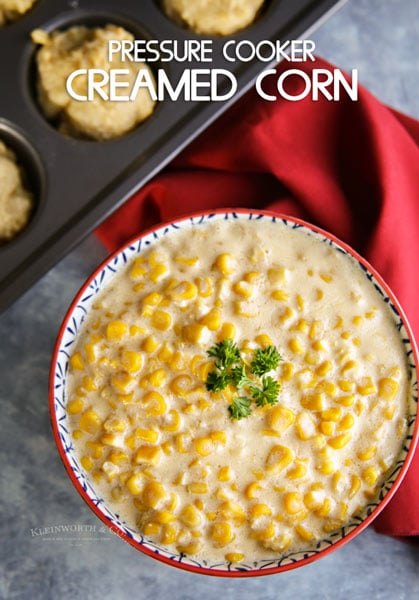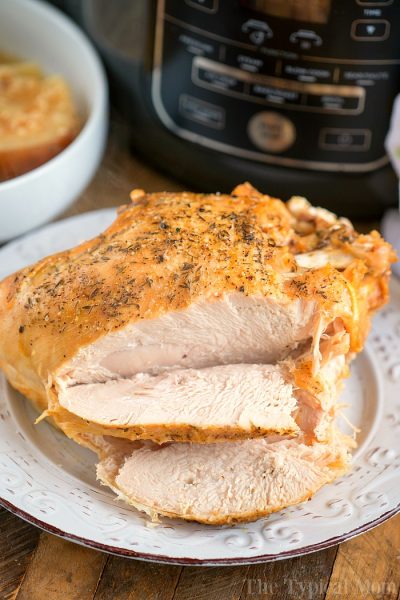 Super Easy Pressure Cooker Turkey Breast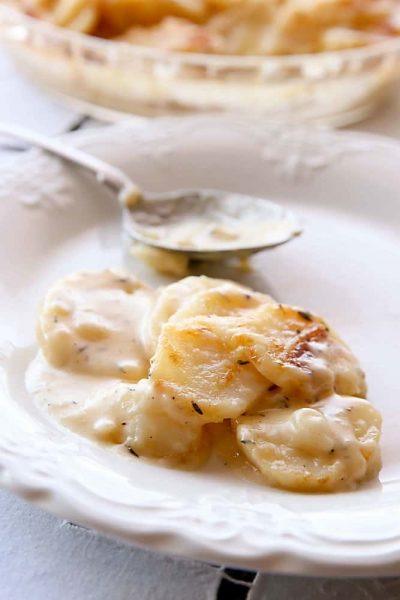 Delicious Instant Pot Scalloped Potatoes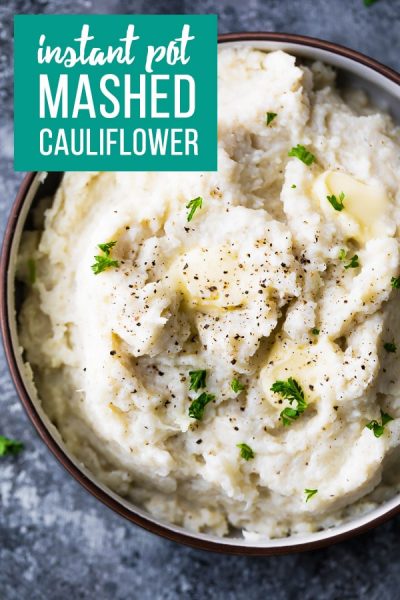 Creamy Parmesan Instant Pot Mashed Cauliflower
Instant Pot Thanksgiving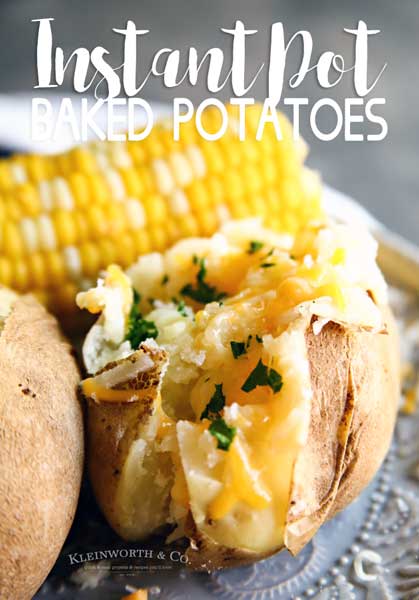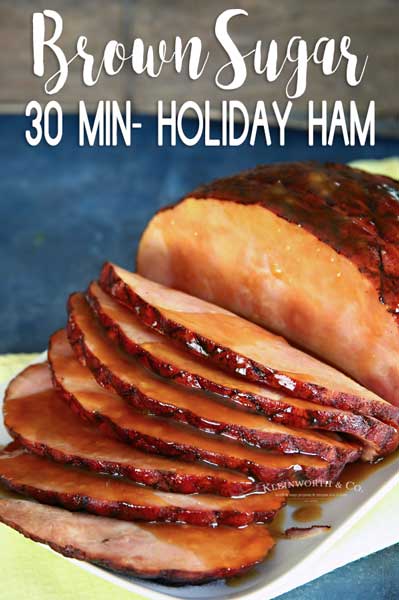 Pressure Cooker Brown Sugar Ham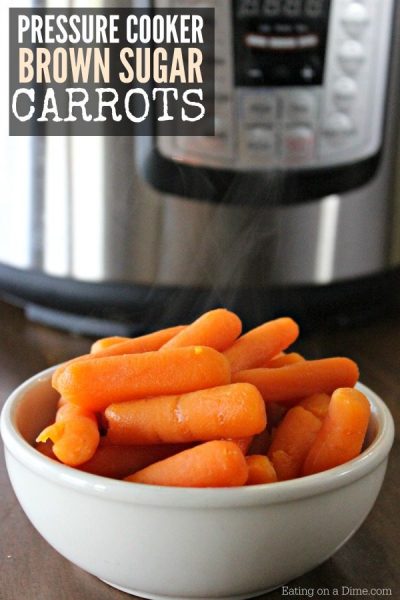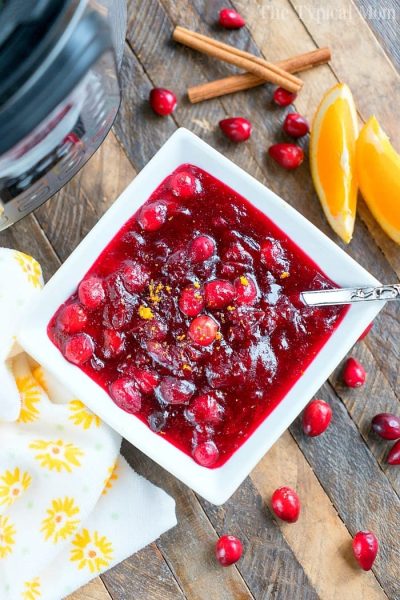 Quick Instant Pot Cranberry Sauce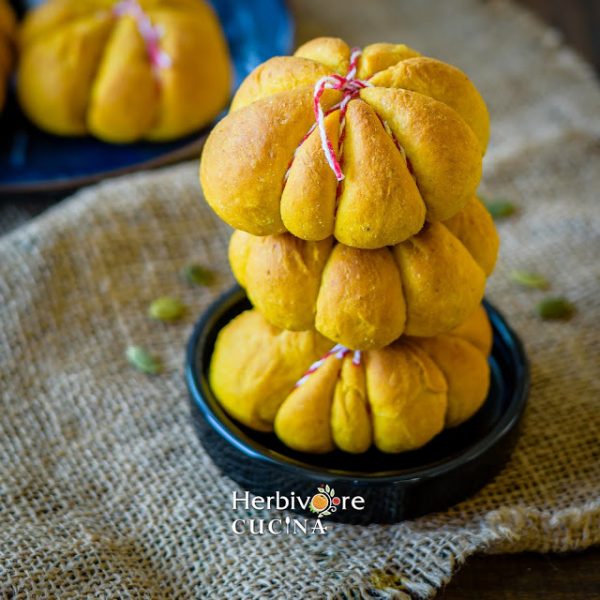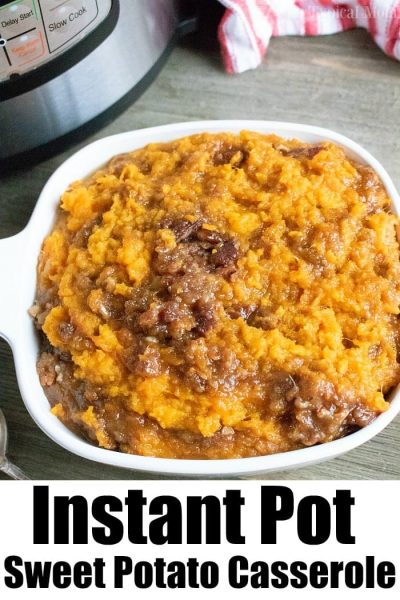 Instant Pot Sweet Potato Casserole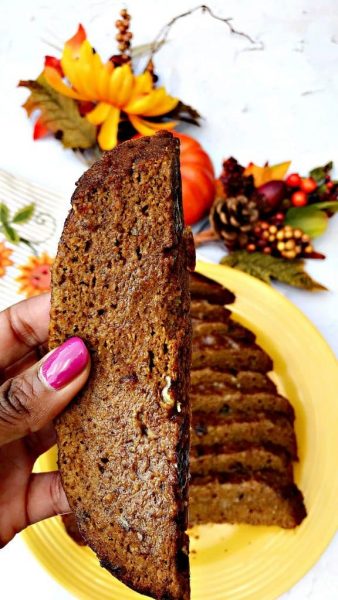 Delicious Instant Pot Low-Carb Pumpkin Spice Bread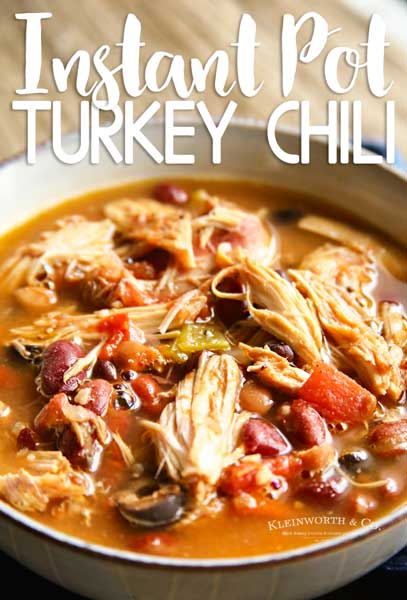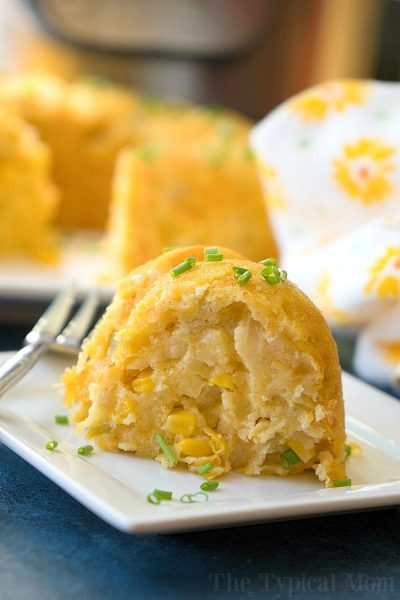 Instant Pot Corn Casserole Recipe
Thanksgiving Pressure Cooker Recipes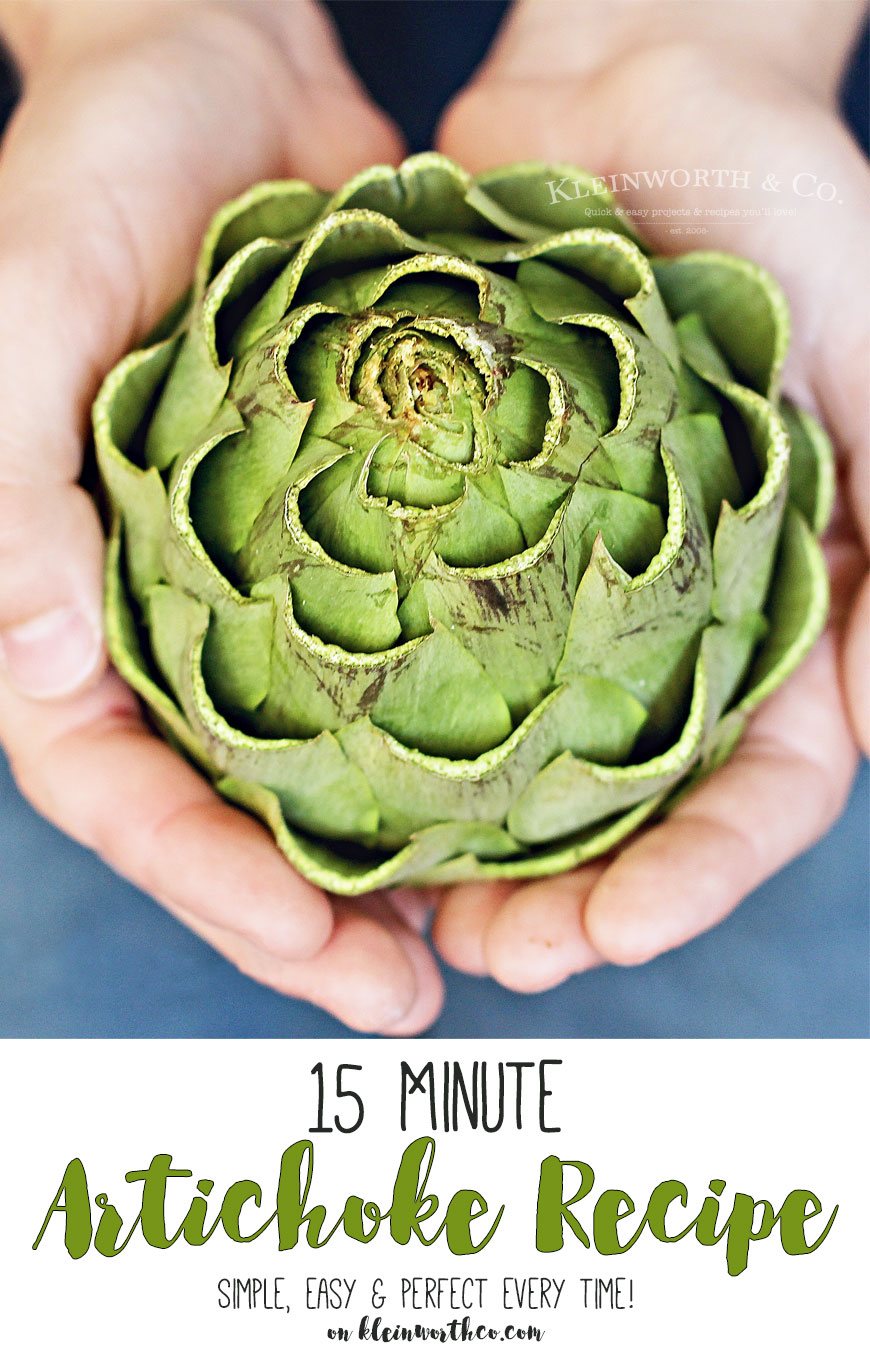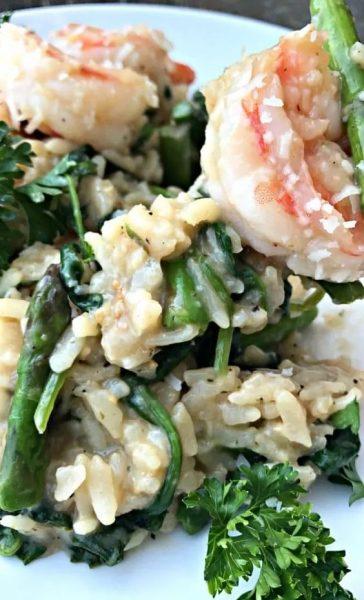 Easy, Instant Pot Lemon Shrimp Risotto with Vegetables and Parmesan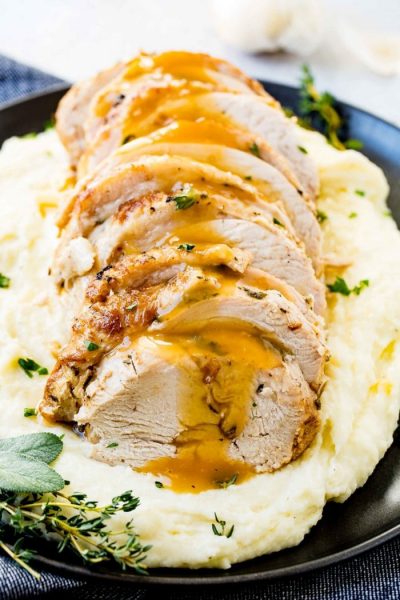 Award Winning Instant Pot Turkey Breast Recipe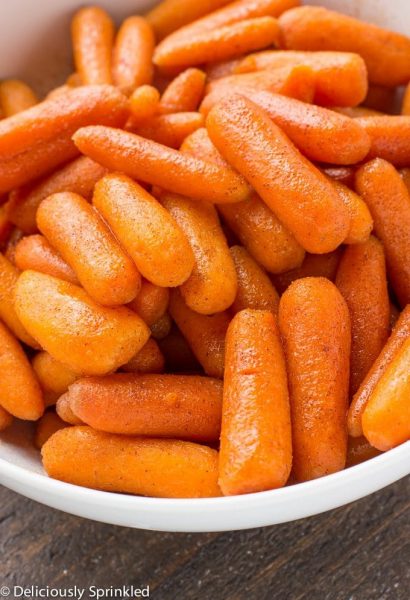 Delicious Instant Pot Brown Sugar-Glazed Carrots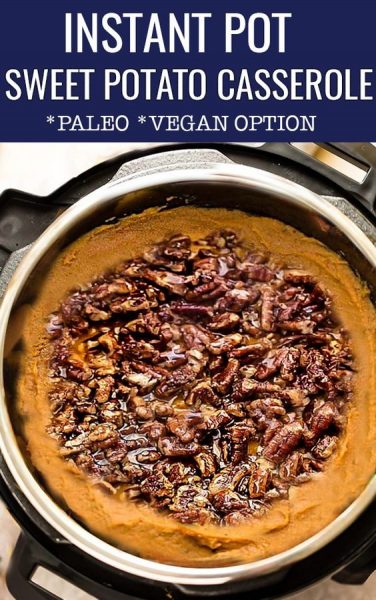 Instant Pot Sweet Potato Casserole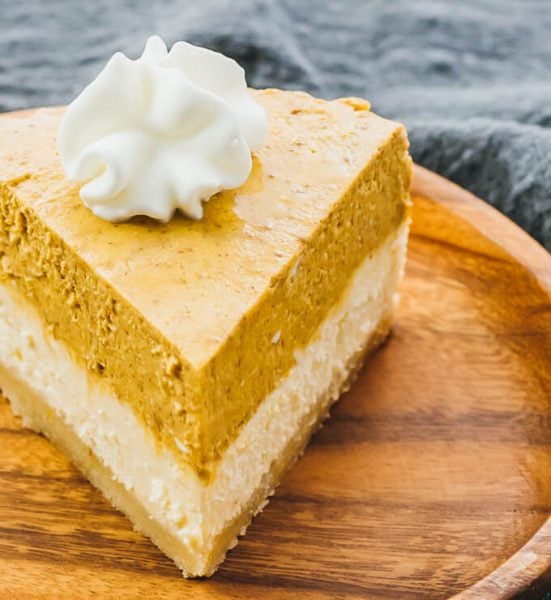 Easy Instant Pot Pumpkin Cheesecake With Almond Crust (Keto, Low Carb)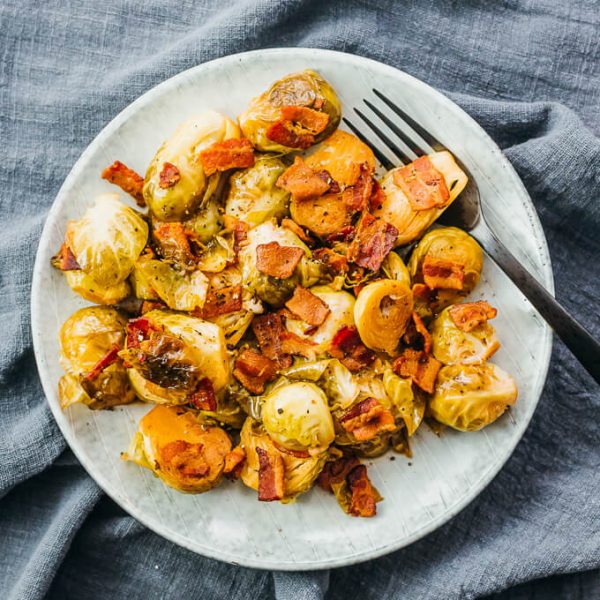 Super Simple Instant Pot Brussels Sprouts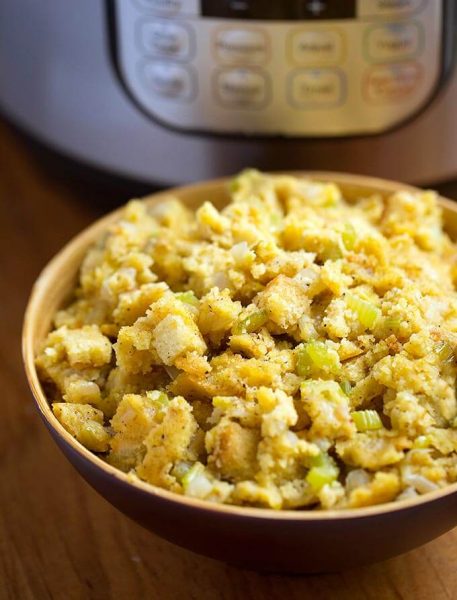 Instant Pot Cornbread Stuffing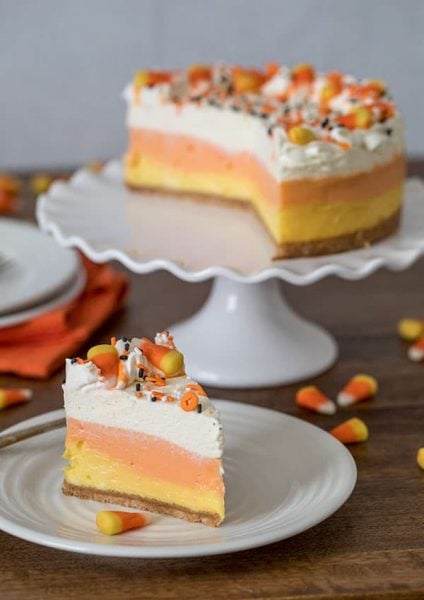 Pressure Cooker Candy Corn Cheesecake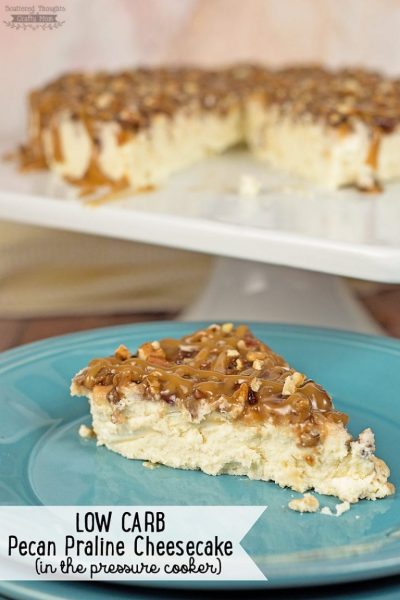 Low Carb Pecan Praline Cheesecake (pressure cooker cheesecake recipe)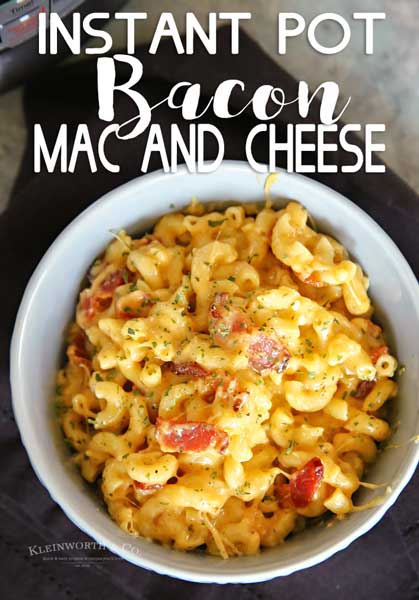 Instant Pot Bacon Mac and Cheese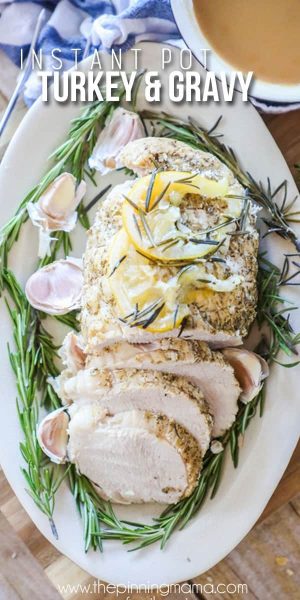 Amazing Instant Pot Turkey Breast & Gravy
quick and easy instant pot thanksgiving recipes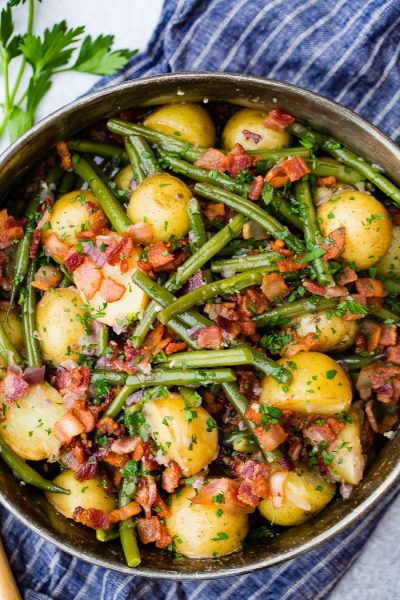 Crazy Delicious Instant Pot Green Beans and Potatoes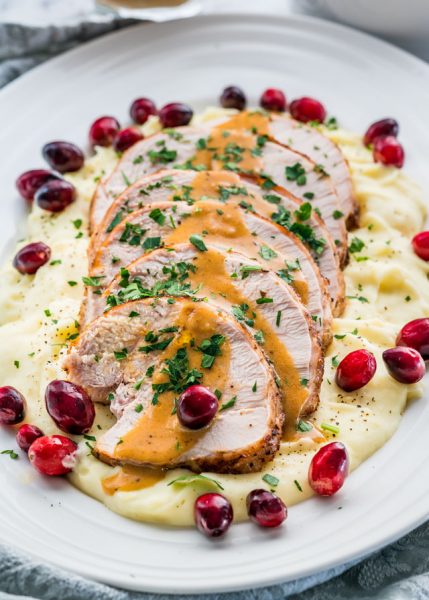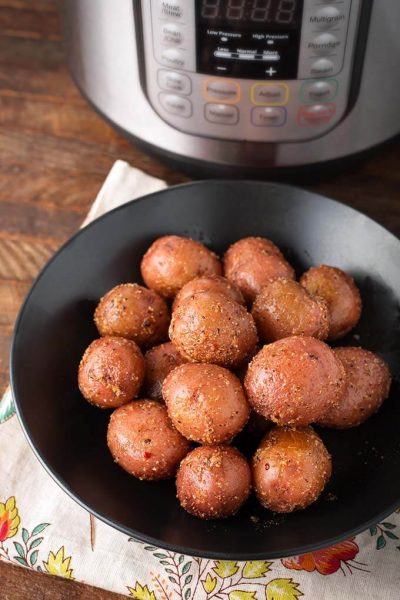 Best Instant Pot Baby Potatoes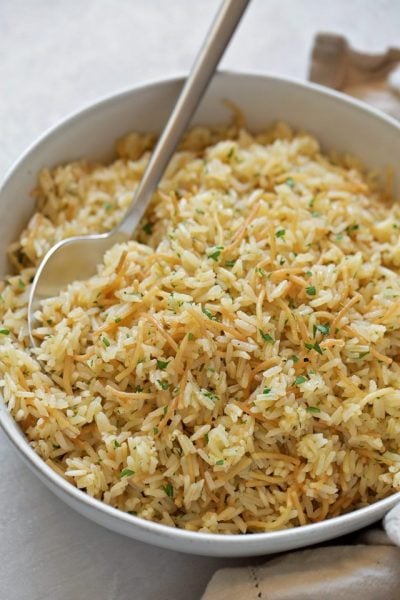 Tender, flavorful pilaf made in the Instant Pot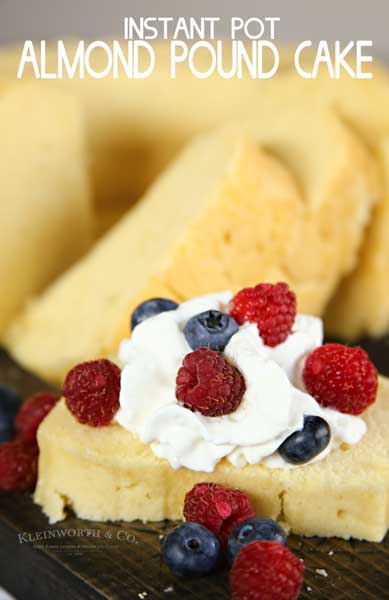 Perfect Instant Pot Almond Pound Cake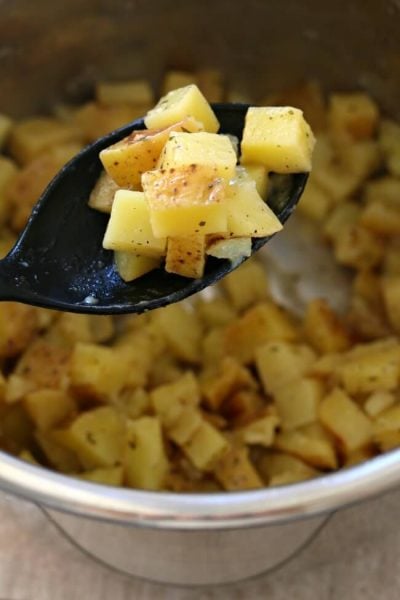 easy pressure cooker thanksgiving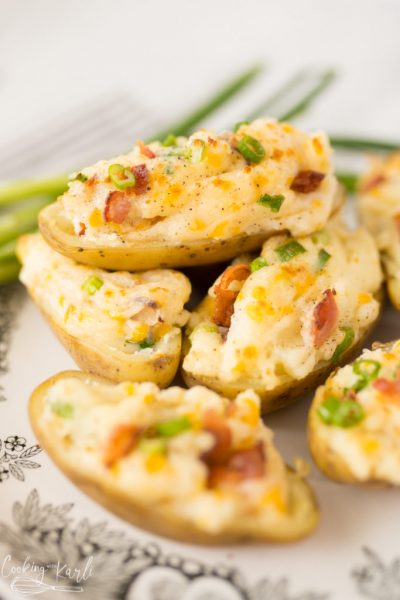 Easy Twice Baked Potatoes (Fast & Easy!)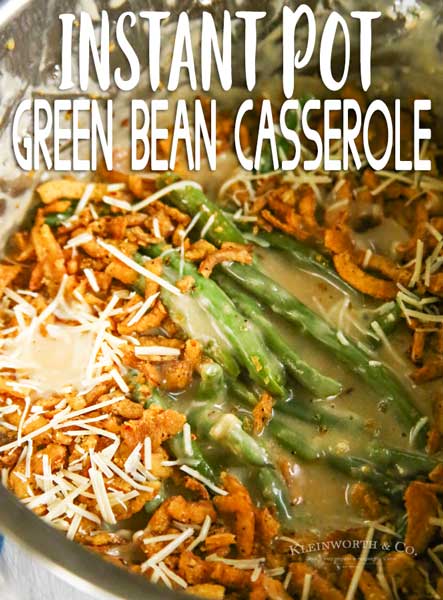 Instant Pot Green Bean Casserole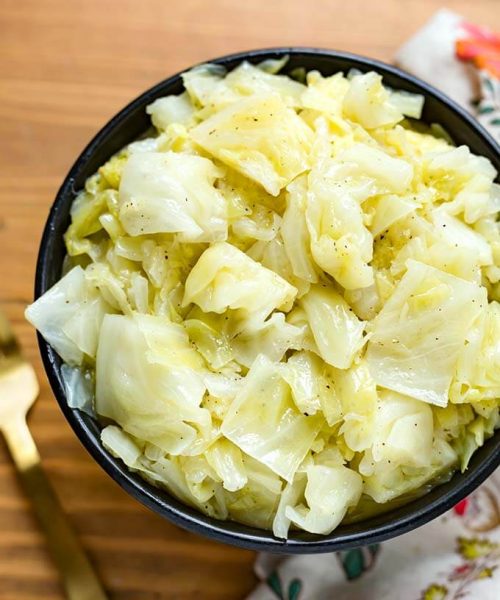 These are AMAZING, right?! There's something here for everyone!
Looking for more easy pressure cooker recipes?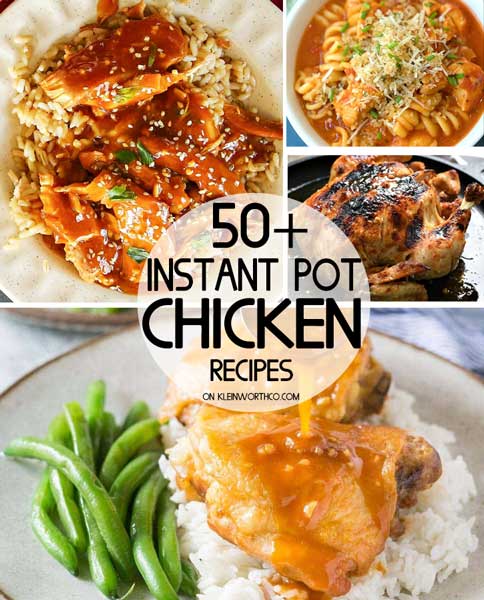 50+ Instant Pot Chicken Recipes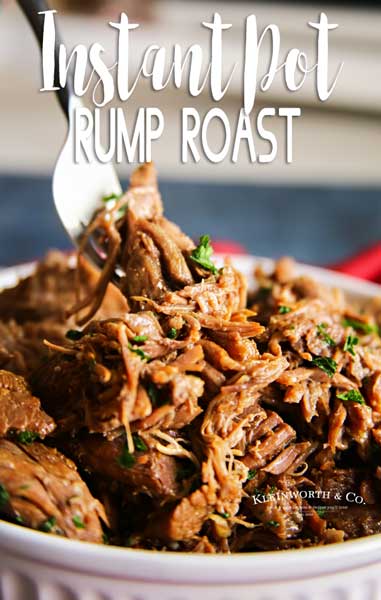 The BEST Instant Pot Rump Roast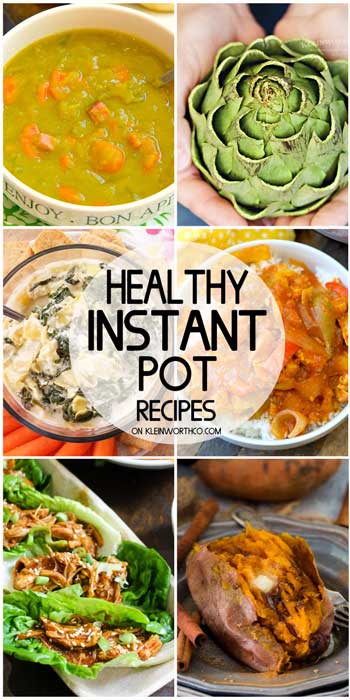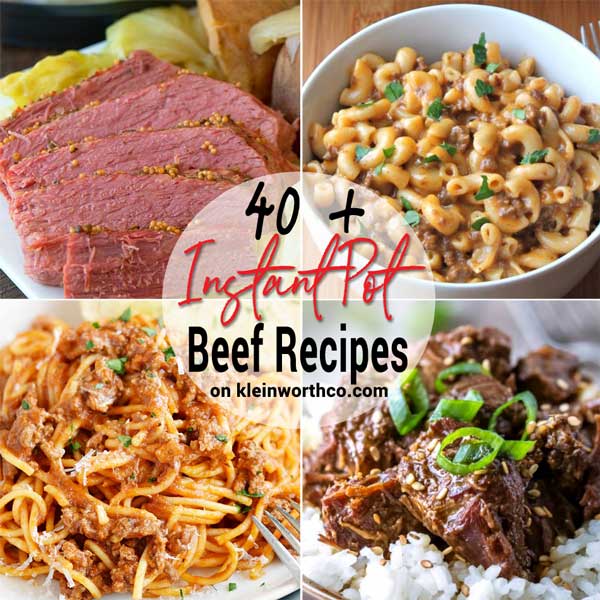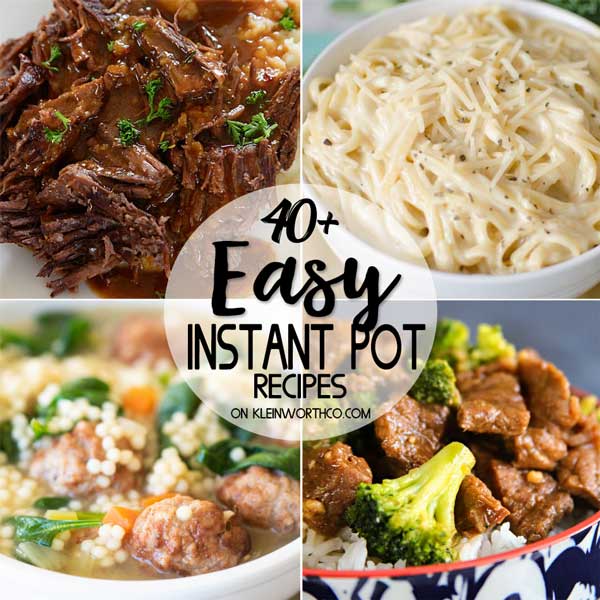 Crazy Easy Instant Pot Recipes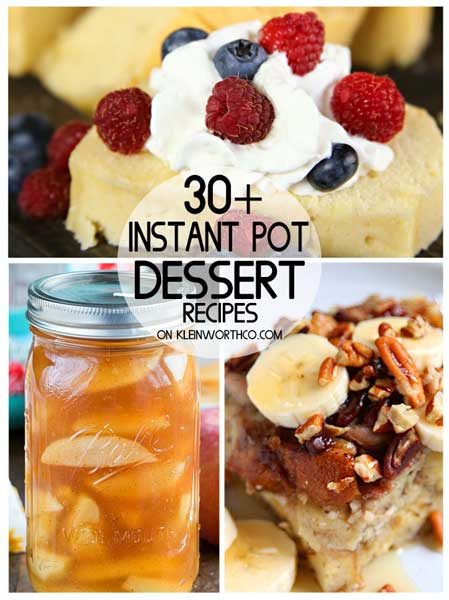 Don't miss these great ideas from these bloggers….
Instant Pot White Chicken Chili | The Recipe Rebel
Instant Pot Loaded Potato Soup | Belle of the Kitchen
CONNECT WITH KLEINWORTH & CO!
Be sure to follow me on my social media, so you never miss a post!