Alright, pasta lovers! Ready for some super easy meals with your Instant Pot? These 40+ Pressure Cooker Pasta Recipes are CRAZY EASY & INCREDIBLY GOOD!
My friends, I'm so in love with my Instant Pot. How about you? With so many different types of pressure cookers out there, there is no reason you can't be pressure cooking just about everything. Being able to get meals done quickly & easily is such a huge help with as busy as life can be these days.
So, of course, I want to make all of the things in there now, right? But when I first started I was really freaked out about making pasta in there. Until I did it for the first time & I was hooked. It is SO QUICK & EASY!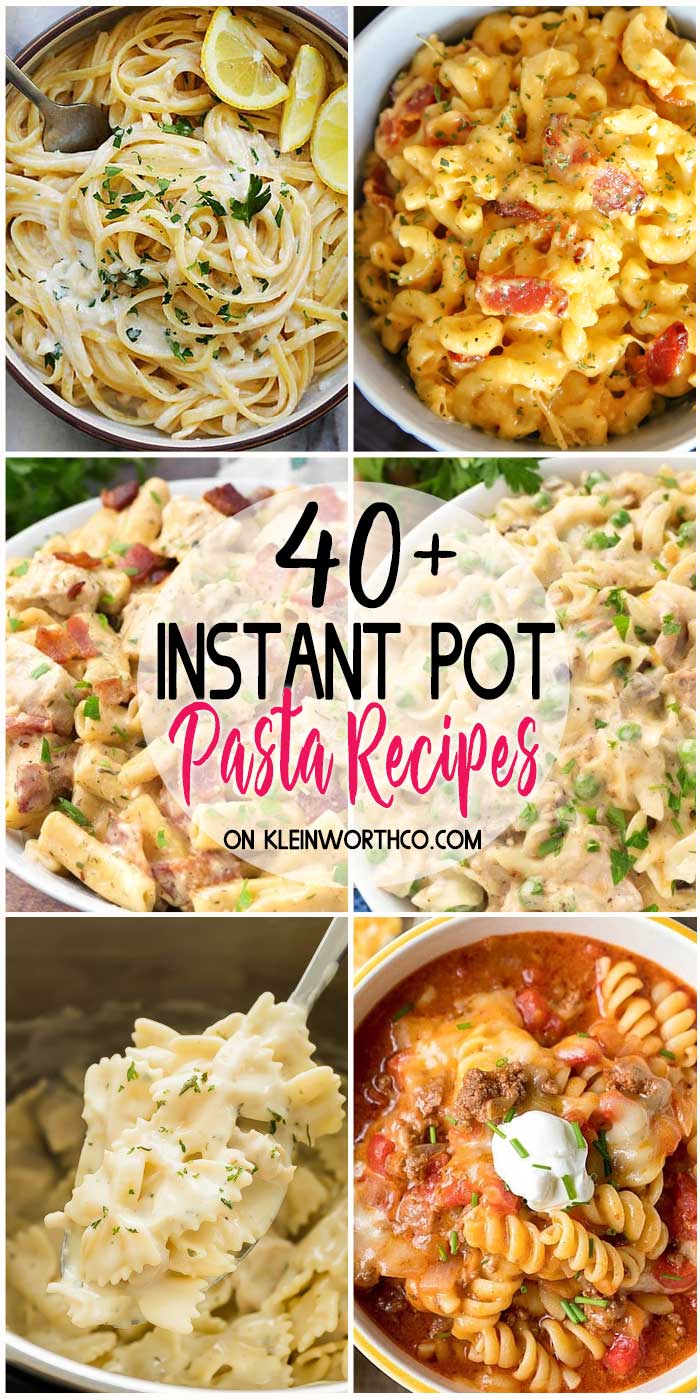 With the schedule so packed full of school, work, dance, theater & so much more. I can't keep up & so I like to make dinner as easy as possible. But I like GOOD FOOD & I don't want to sacrifice flavor just to keep things easy.
So these recipes that I have gathered are some of my favorite recipes that I have either shared here on Kleinworth & Co or that my friends have created to help make mealtime easy for us all.
This round-up includes my most favorite Pasta Instant Pot Recipes that we absolutely love. I honestly can't believe just how many things can be made in the pressure cooker. We can make almost anything in there and most of the time it is quicker AND easier to do just that.
Easy Instant Pot Pasta Recipes
I love that most of these are dump & set! I am all about simplifying. If I can eliminate steps & get the same result or better, I'm all for it. So these simple dinners are perfect for me. I think you'll love them too.
That all being said, I also focus on keeping the clean up quick too. This is why I love these recipes & my Instant Pot so much. I really think you will fall in love just how scrumptious these easy pressure cooker recipes are. I have personally tested them all & I can tell you that the whole family LOVES them. Plus they are so FAST, which makes me love them more!
This post contains some affiliate links. Click here to read my full disclosure policy.

Be sure to check out my favorite Instant Pot & Pressure Cooker Tools and Accessories!
Check out these favorite Pasta Recipes for the Instant Pot!
best pressure cooker pasta recipes
Instant Pot Pasta
Pasta Pressure Cooker Recipes
quick and easy instant pot pasta recipes
easy pressure cooker pasta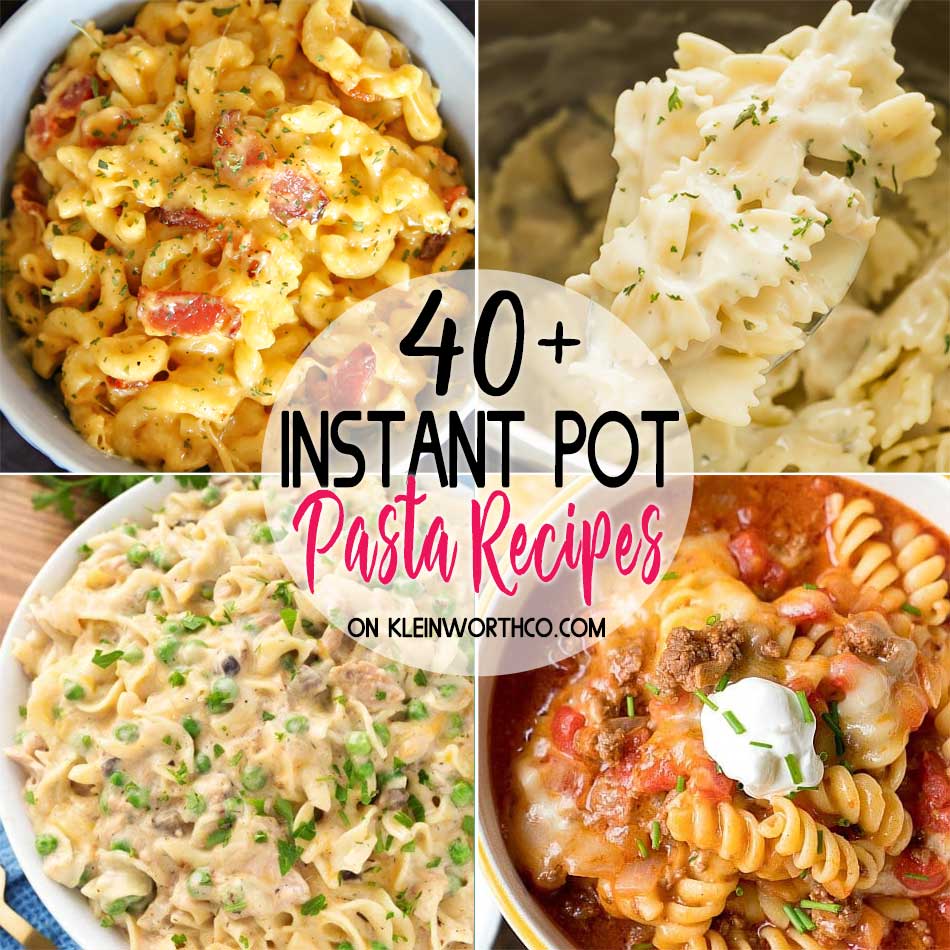 These are AMAZING, right?! There's something here for everyone!
Looking for more easy pressure cooker recipes?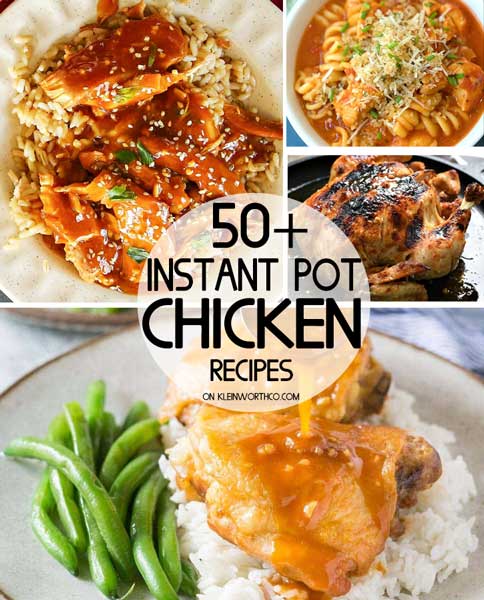 50+ Instant Pot Chicken Recipes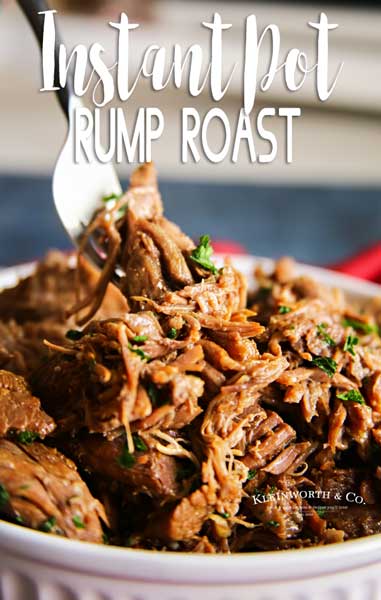 The BEST Instant Pot Rump Roast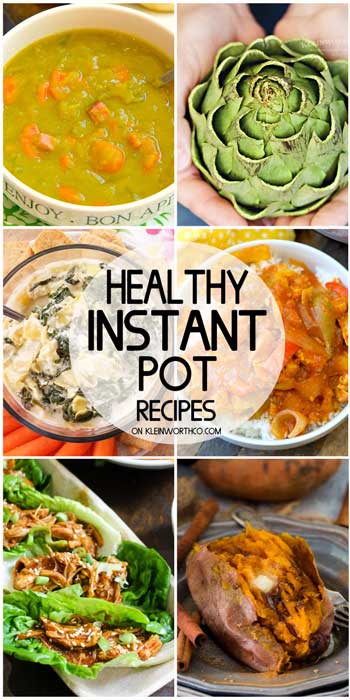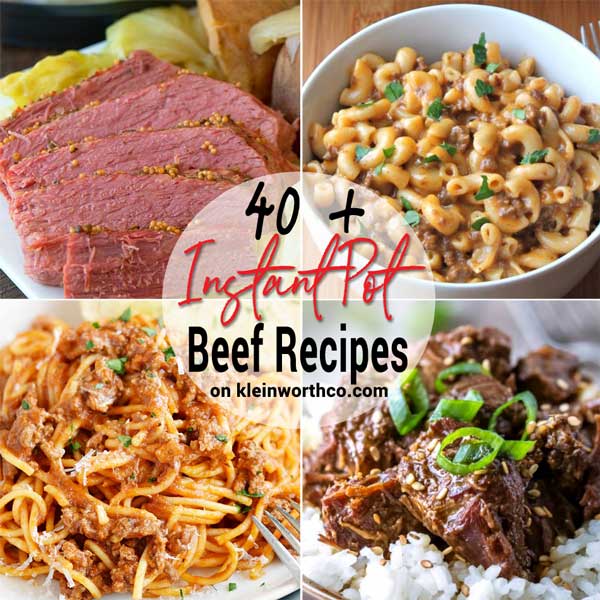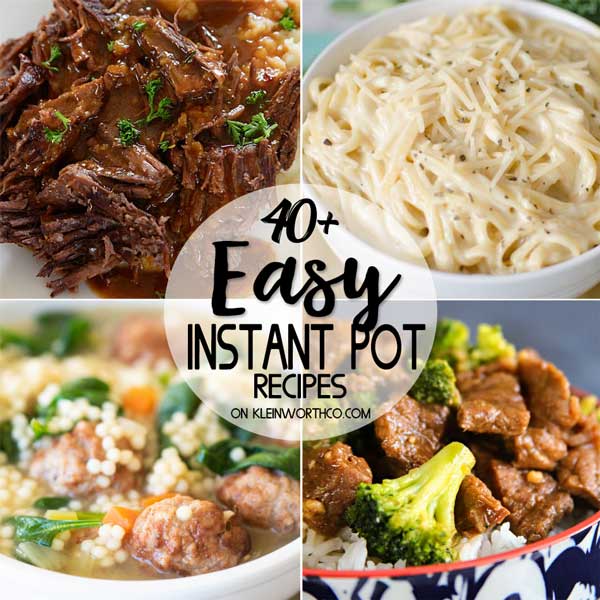 Crazy Easy Instant Pot Recipes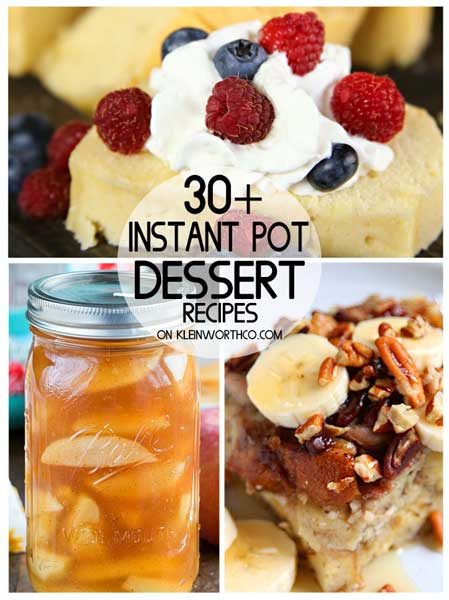 Don't miss these great ideas from these bloggers….
Instant Pot Ground Beef Burrito Bowls | Oh Sweet Basil
Instant Pot Garlic Parmesan Chicken and Rice | Spicy Southern Kitchen
CONNECT WITH KLEINWORTH & CO!
Be sure to follow me on my social media, so you never miss a post!