The kids are getting out of school, the temps are high & the state & local fairs are happening. That means it's time for all your favorite summer foods. Things like these chocolate covered Frozen Bananas top the favorites list for sure.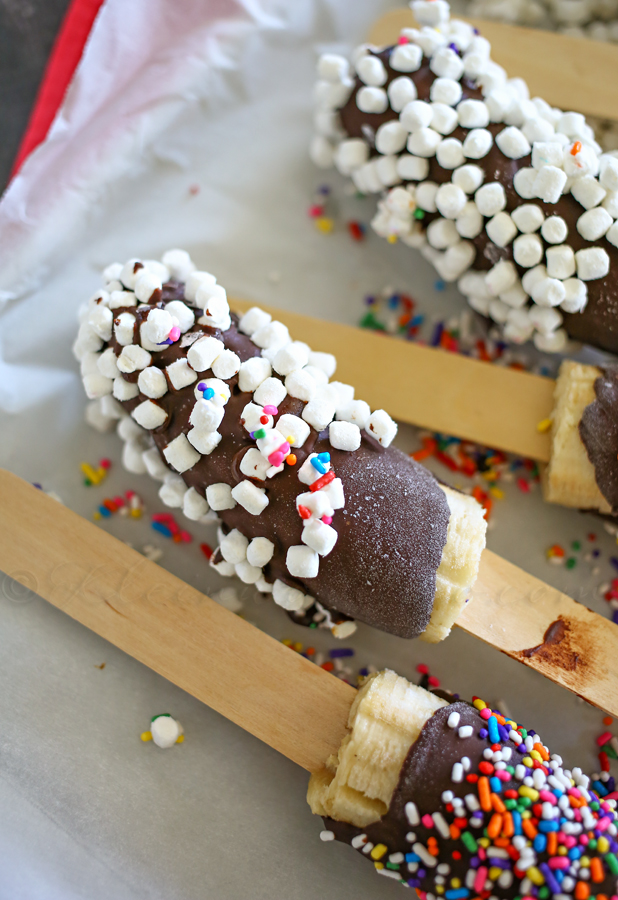 I don't know about you, but when it comes to summer I start thinking nostalgia. I crave the things I loved & looked forward to when I was a kid. I guess it's all those fond memories of fun, food & family. Because it's funny how almost all my best memories from childhood somehow come back to food in some way. Like a song, special flavors have a way of bringing back memories that were once long forgotten.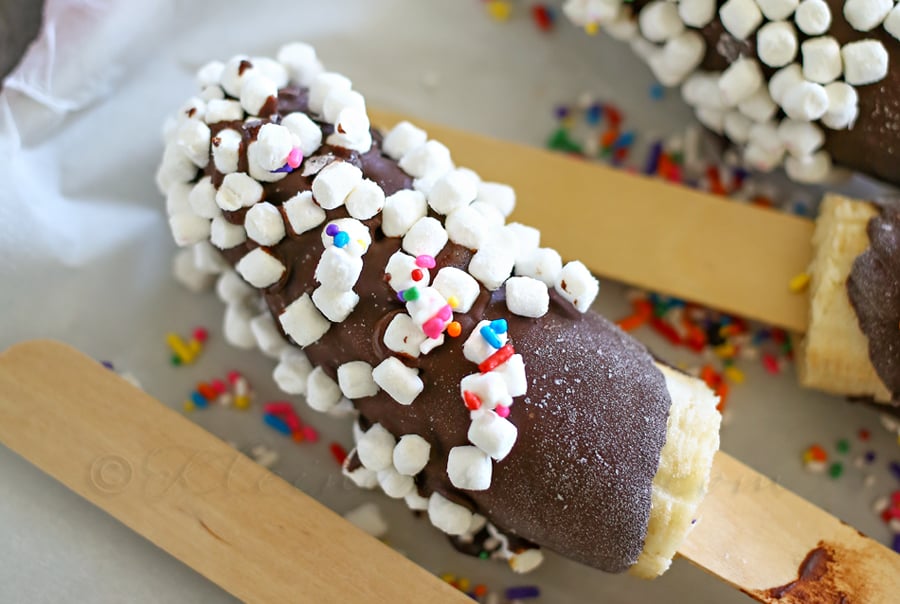 Which is probably why I love these simple Frozen Bananas. Going to the theme park with my family we always had to have one to cool down. So of course I love making them now to enjoy while we chill in the back yard.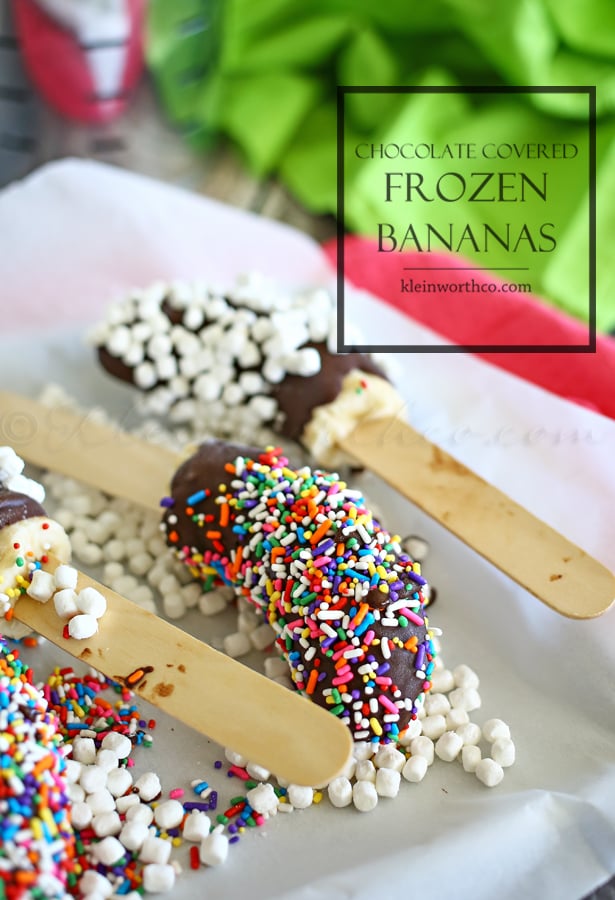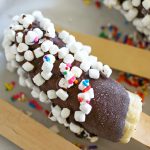 Frozen Bananas
Ingredients
6 firm bananas
1-1/2 cups semi-sweet chocolate chips
1-1/2 tbsp shortening
sprinkles mini-marshmallows, nuts or whatever you wish to sprinkle with
6 popsicle sticks
Instructions
Peel bananas & cut in half

Carefully insert popsicle stick in the cut end of the banana

Place on small baking sheet & freeze several hours

Once bananas are frozen firm it's time to coat with chocolate

Place chocolate chips & shortening in small bowl - microwave in 30 second intervals- stirring in between until melted & smooth

Holding banana over the bowl of melted chocolate, spoon the chocolate over the banana until coated

Immediately move the banana back over the baking sheet & sprinkle with any of your additional toppings before the chocolate hardens. *this will happen quickly because the bananas are frozen

Place back on baking sheet.

Repeat with remaining bananas

Once coated place back in freezer until ready to enjoy
Looking for more nostalgic favorites?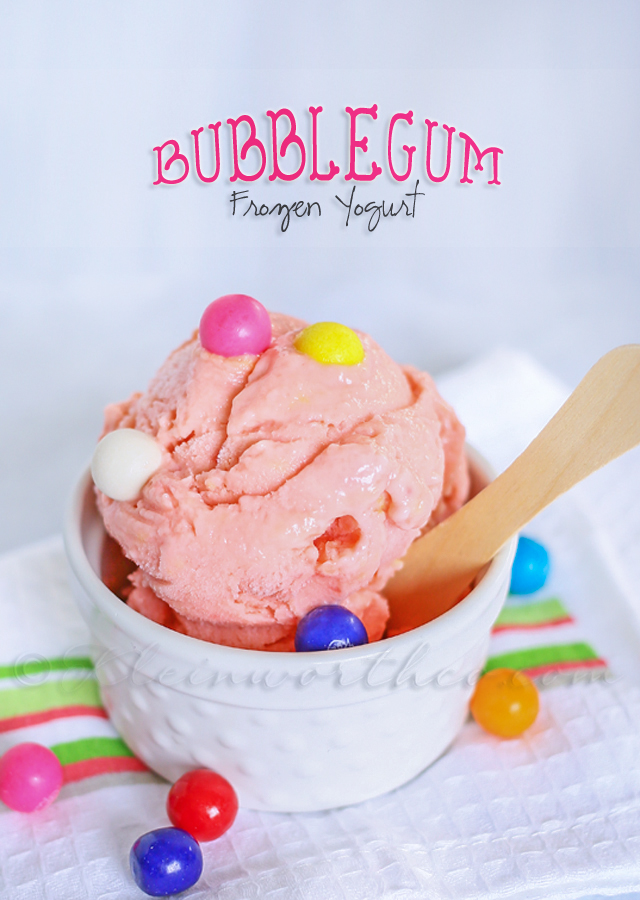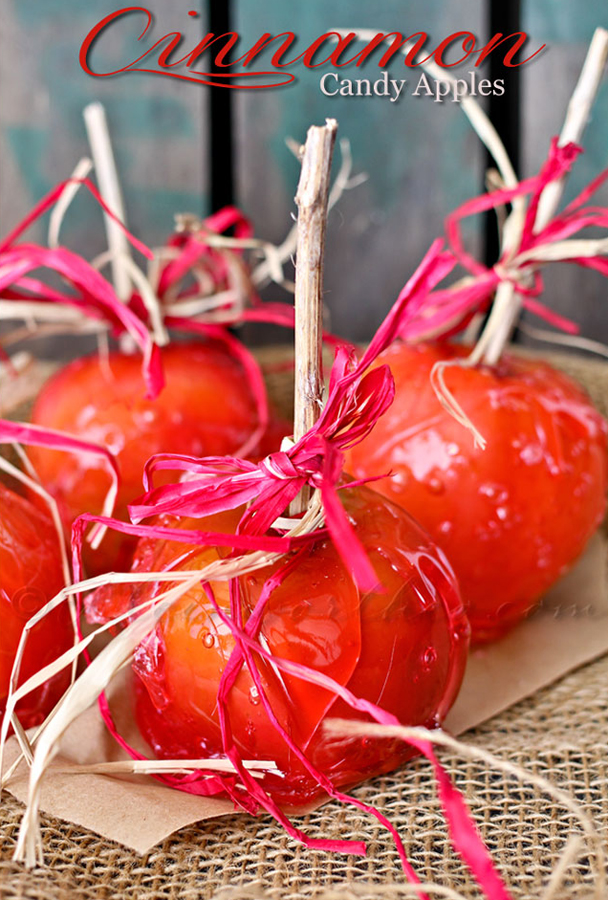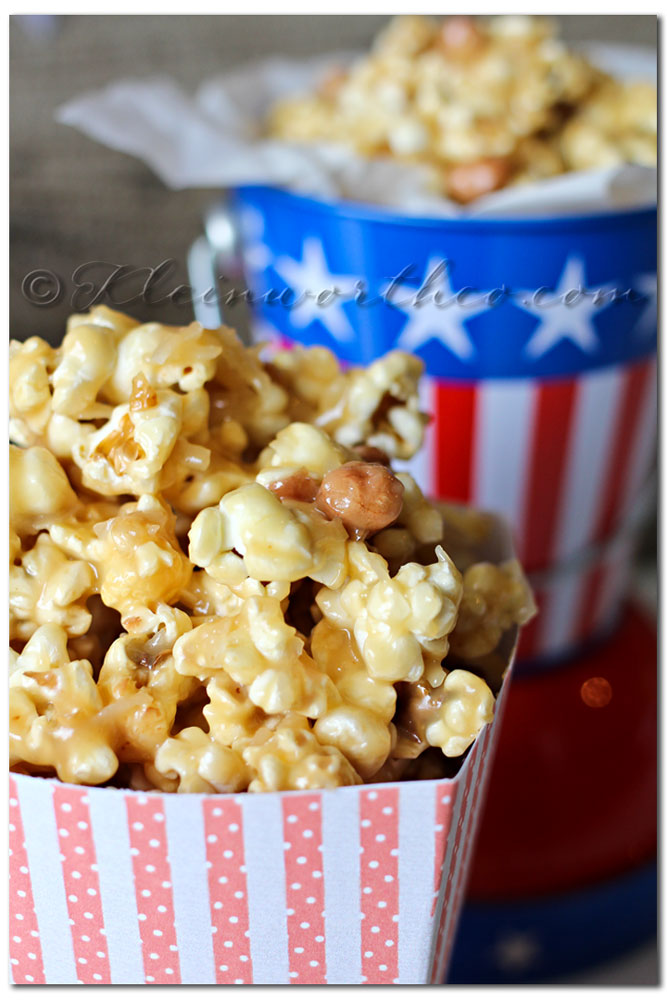 To see where I am linking today- visit HERE