Easy No-Bake Peanut Butter Balls are easy to make treats that are great for the holidays. Perfect for Christmas parties & neighbor gifts – you'll love them!

This post is brought to you in partnership with Albertsons. I thank them for supporting Kleinworth & Co. because it helps me to continue to bring to you amazing and inspiring content!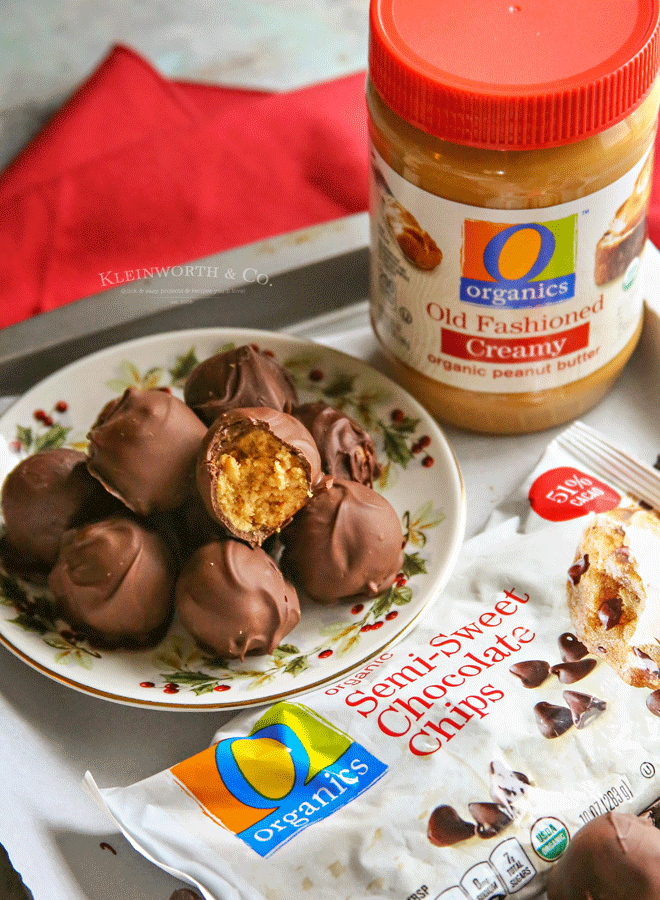 Our family loves making goodies this time of year. I remember spending nearly every evening baking & creating goodies with my mom during the holiday season each year. She loved making treats & giving them as gifts to everyone she knew. Some of the recipes were her own genius creation & others were family recipes like these Easy No-Bake Peanut Butter Balls. These peanut butter balls were always a favorite that I looked forward to each & every year. I'm excited to share this family recipe with you here today.
Peanut Butter Recipes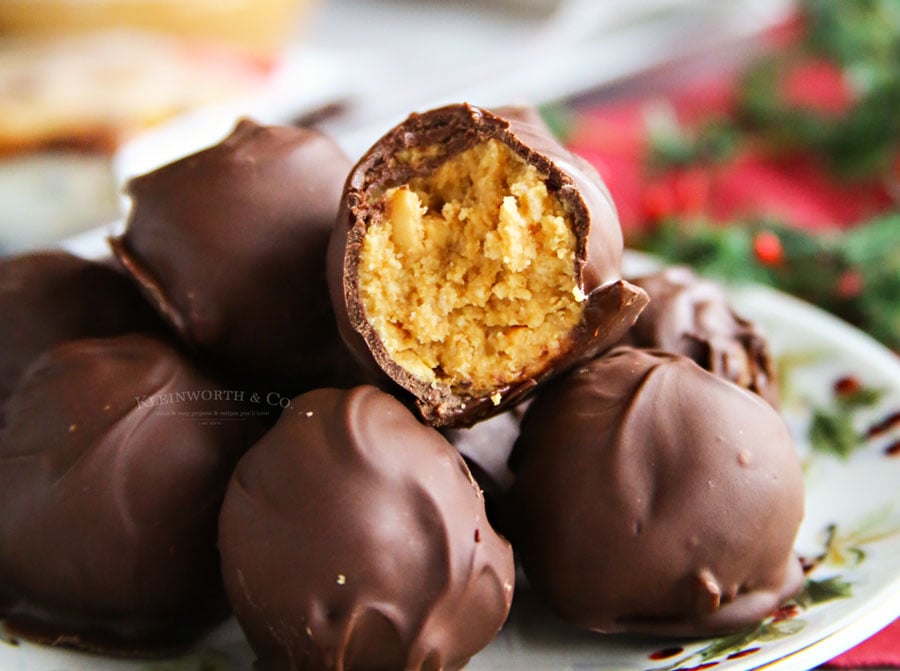 With all the things happening this time of year, it can really take its toll on everyone. That's why I like to keep things easy when it comes to making goodies. No need to slave away in the kitchen for hours to make these super delicious treats. They take less than an hour & that includes chill time.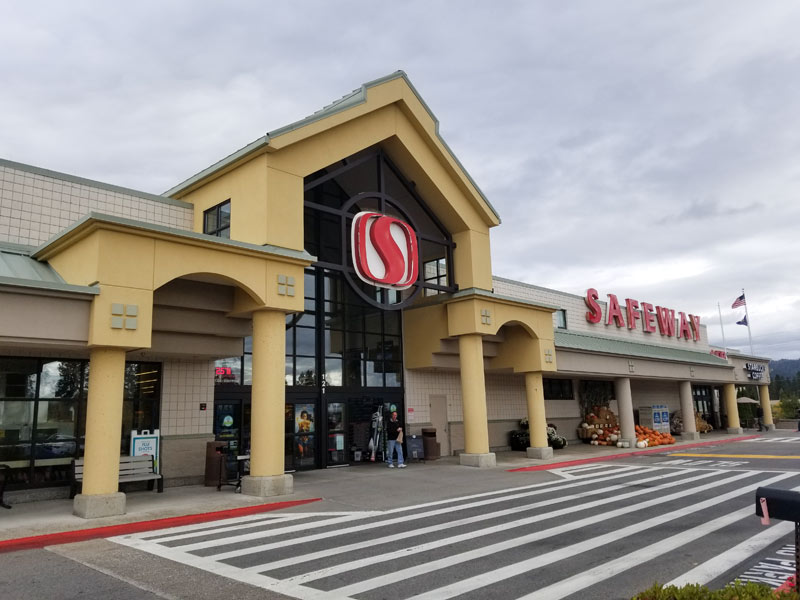 We made a quick stop over at my local Safeway store to stock up on all my ingredients. I knew I was going to spend a portion of the weekend whipping up some goodies & they are my go-to place to make sure I'm prepared.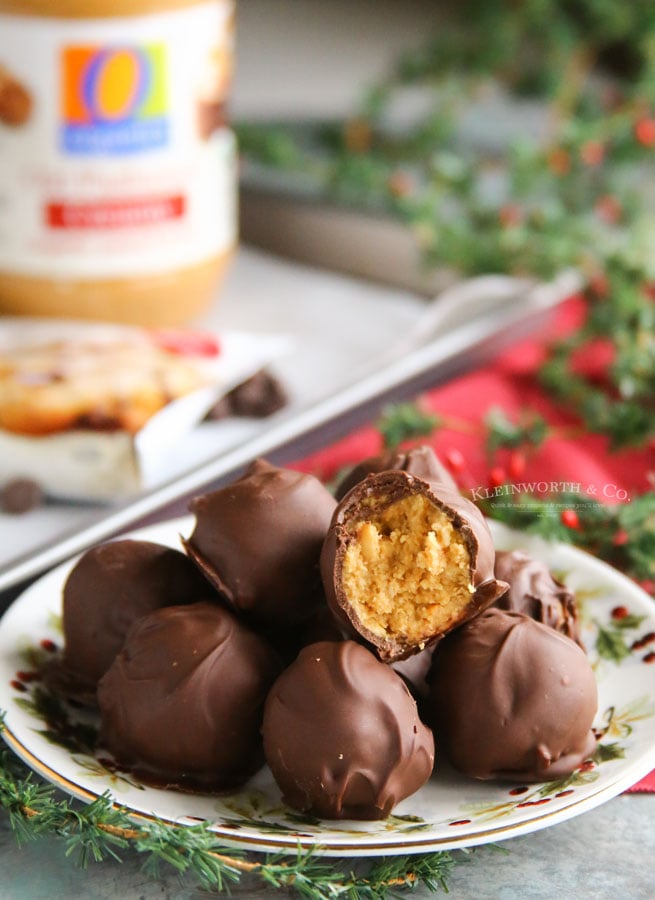 I grabbed some O Organics® Peanut Butter & 51% Cocoa Semi-Sweet Chocolate Chips along with the other ingredients for these peanut butter balls. O Organics, available in the Northern Idaho area exclusively at Safeway, offers a wide variety of USDA-certified organic products that are available to everyone at a great value. We love that Safeway makes it easy to eat healthier with such a wide variety of products, including everything I need for my favorite holiday treats. You can also find O Organics at Albertsons, Jewel-Osco, Vons, Pavillions, Randalls, Tom Thumb, Shaw's, Star Market, United Express, United & Carrs/Safeway. Visit here to find a store near you and discover more meal prep tips and recipe ideas.. If you are interested in trying Safeway's grocery delivery this holiday season, save with Free Delivery on your first order or $25 off + Free Delivery on your 1st order when you spend $100 or more. Enter promo code: SEASONSEATINGS at online checkout. Order by 1/14/18.
Easy No-Bake Peanut Butter Balls
Safeway is my one-stop shop for all my holiday baking needs. Safeway has over 400 USDA-certified O Organics products in nearly every aisle. I love that they believe that great-tasting organic food should be available to everyone. It can be hard to find organic foods here in our small town. If it wasn't for Safeway I'd have to travel pretty far to find them.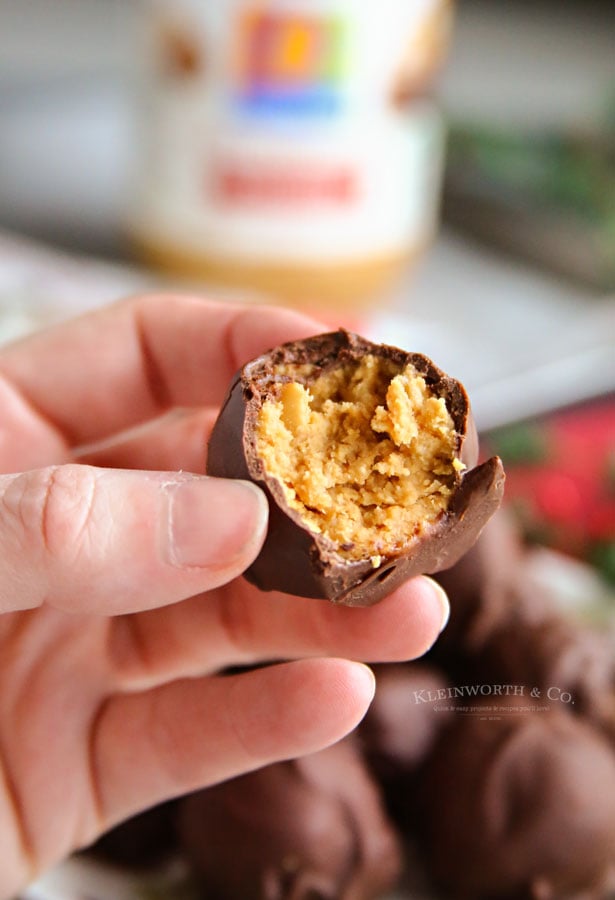 Check out the video tutorial below for this recipe. It's is as simple as mixing the ingredients, rolling into balls & coating in chocolate. The recipe doubles well & I would suggest you DO double it. These are a favorite with everyone I make them for. They go pretty quick, so I usually make a triple batch.
Holiday Treats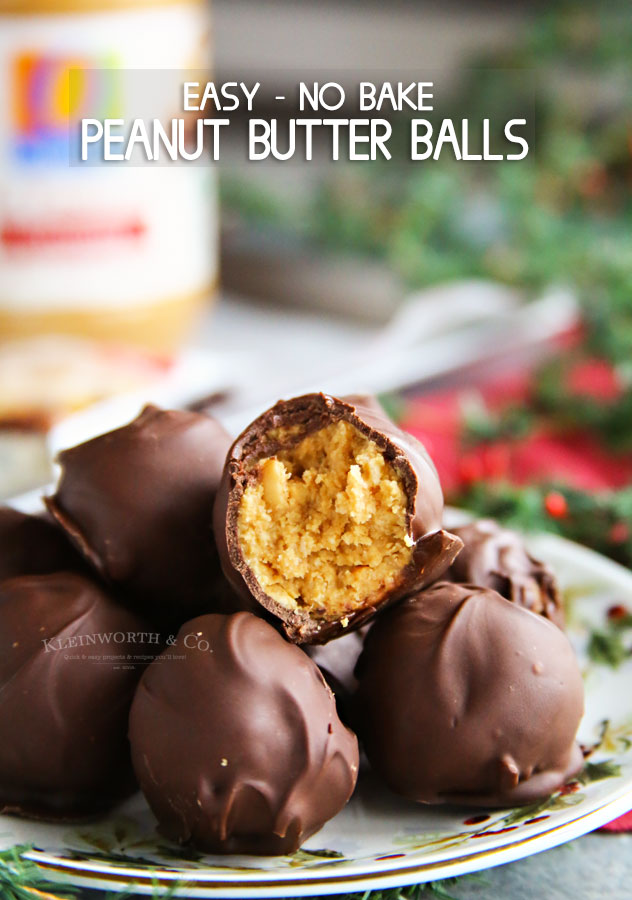 Be sure to bookmark your favorites here so you have them handy, or Pin them to your favorite recipes or projects board on Pinterest.
If you make this recipe- please leave a link or tag me on Instagram @KleinworthCo
Looking for more great holiday ideas?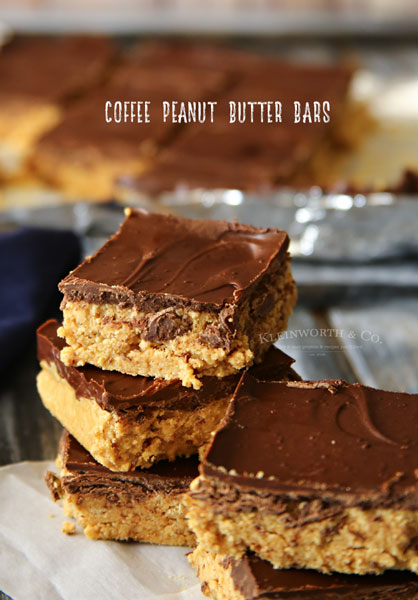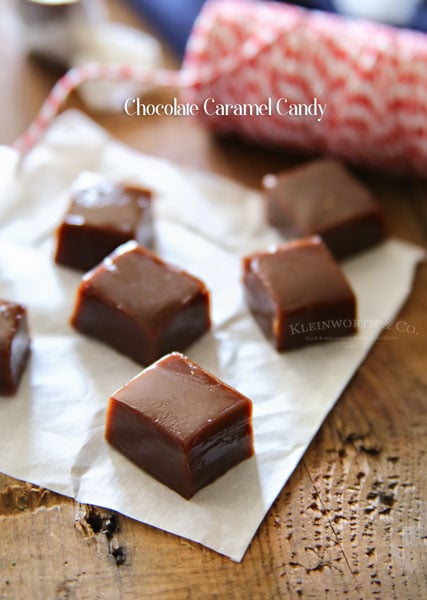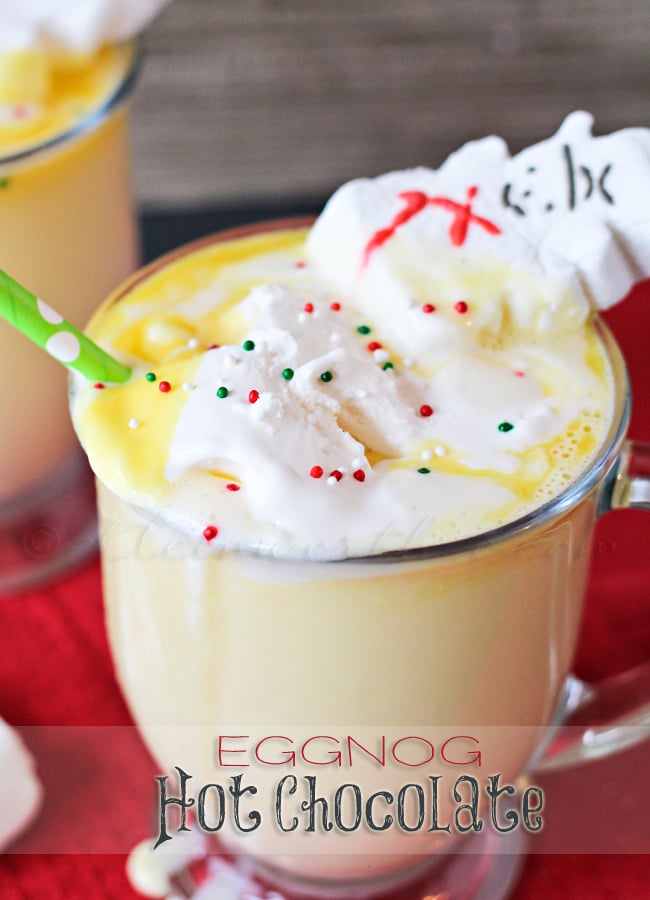 * This is a sponsored post written by me on behalf of Safeway.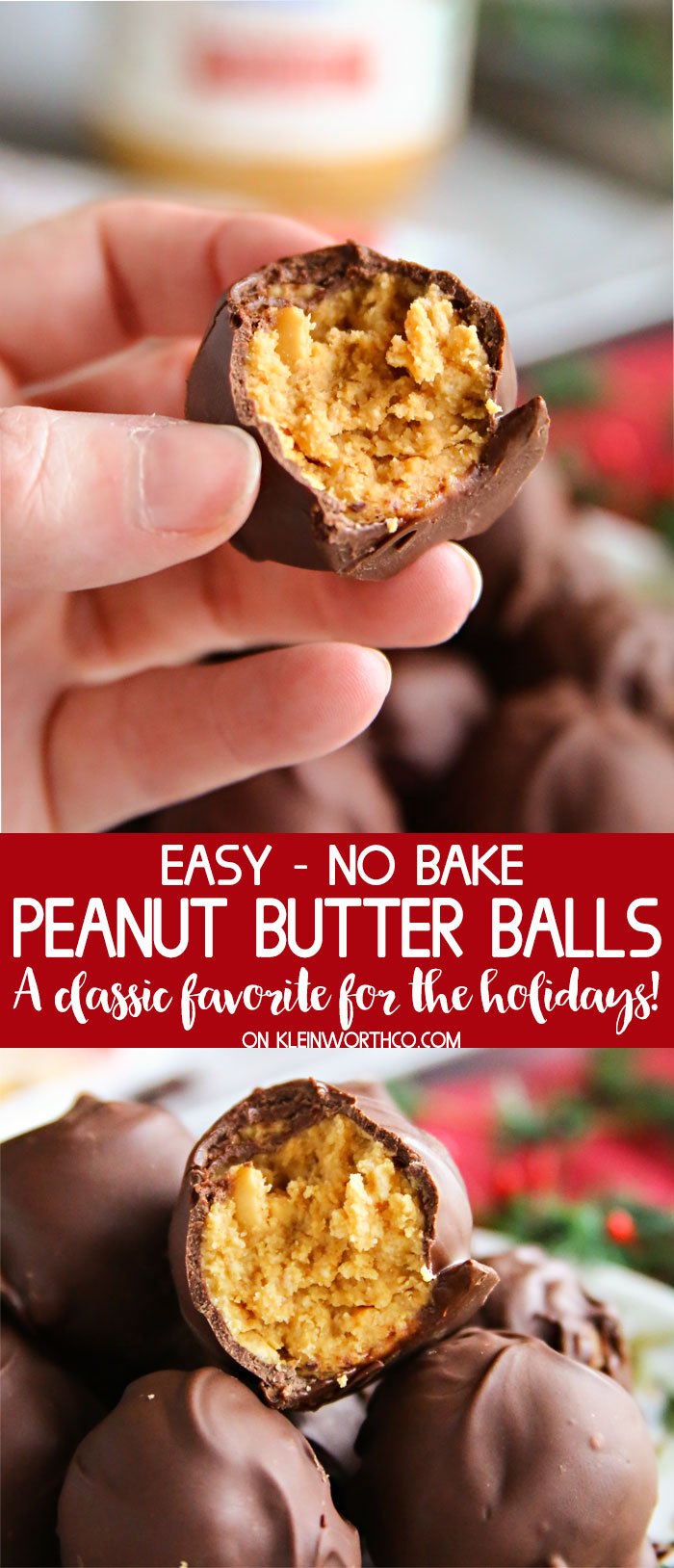 Easy No-Bake Peanut Butter Balls
Easy No-Bake Peanut Butter Balls are a classic holiday dessert recipe that makes a great gift for friends & neighbors. Just like grandma used to make.
Servings: 36
Ingredients
1 cup creamy or crunchy O Organics® Peanut Butter
1 cup crushed graham crackers
1 cup confectioners sugar
¼ cup butter softened
8 ounces O Organics® Semi-Sweet Chocolate Chips
Instructions
Combine peanut butter, graham cracker crumbs, confectioners sugar, and butter in a large bowl. Stir or work together with hands until well combined.

Shape into teaspoon-sized balls & place on a parchment lined baking sheet. Chill at least 30 minutes in the freezer.

Melt chocolate in 30 second intervals in the microwave, stir gently until smooth.

Using a fork, dip peanut butter balls into melted chocolate & transfer to lined baking sheet.

Chill at least 30 minutes to set chocolate.
Notes
Yields 30 to 36 - doubles easily
Don't miss these great ideas from these bloggers….
Sugar cookie truffles | If you give a blonde a kitchen
Hot Chocolate Fudge | Wonky Wonderful