Do you like to celebrate the Chinese New Year?? Did you know that it's the year of the horse for 2014? Are you born in the year of the horse? I'm actually the year of the Dragon – so this is not my year. But that isn't keeping me from having a little fun & celebrating anyway. I decided to try my hand at making fortune cookies from scratch. That was so much fun.
Homemade Fortune Cookies & Free Printable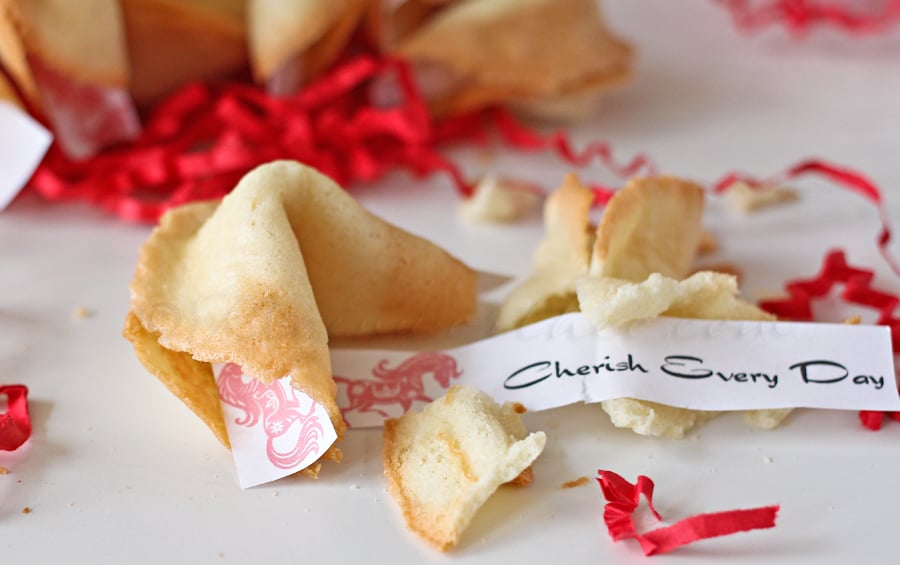 I was so pleased that these turned out just like what you get with your take-out.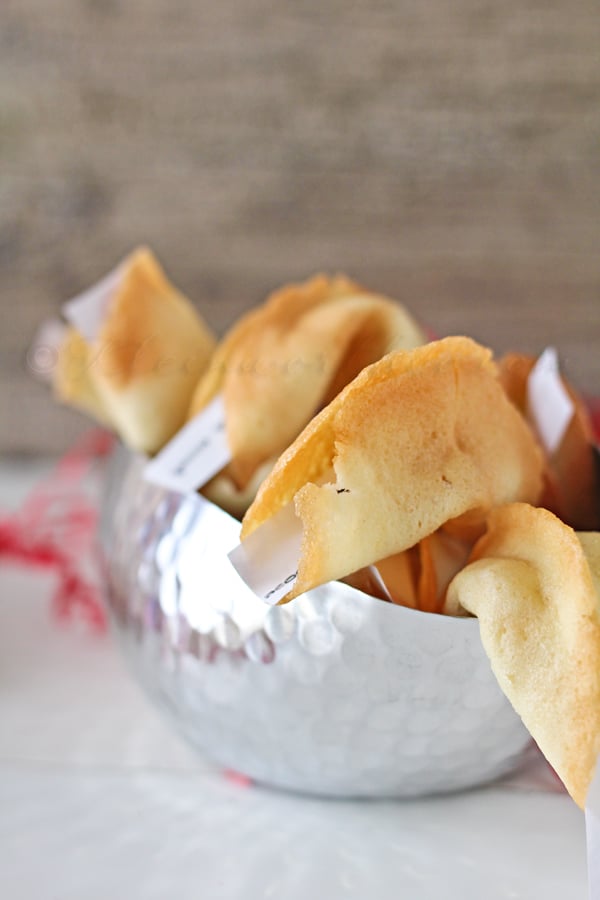 The hubs looked at me & said "I didn't even know that you could make fortune cookies at home. I'm totally impressed".
Well good- I love it when I make something that can wow him a bit.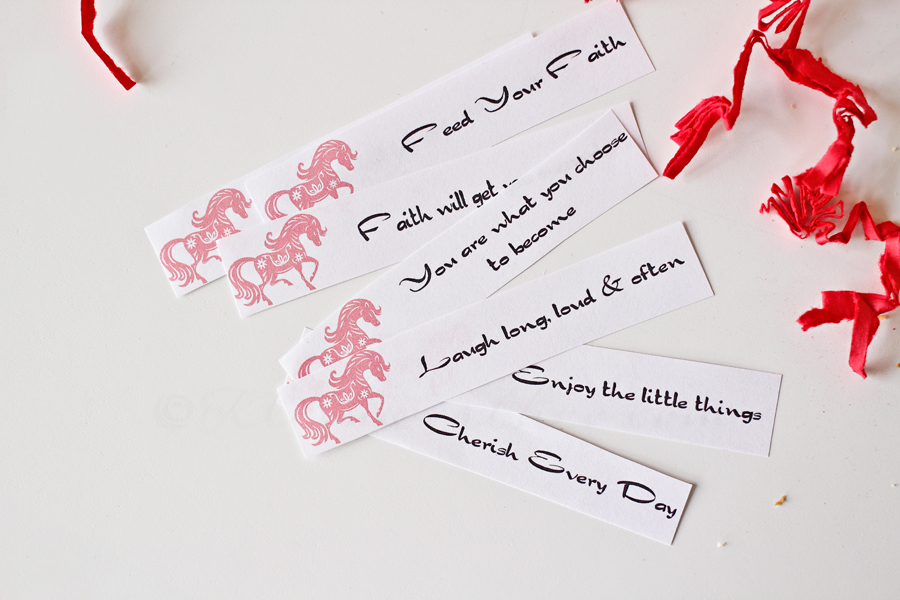 I decided to keep the "fortunes" more like words of inspiration – because it's more fun like that.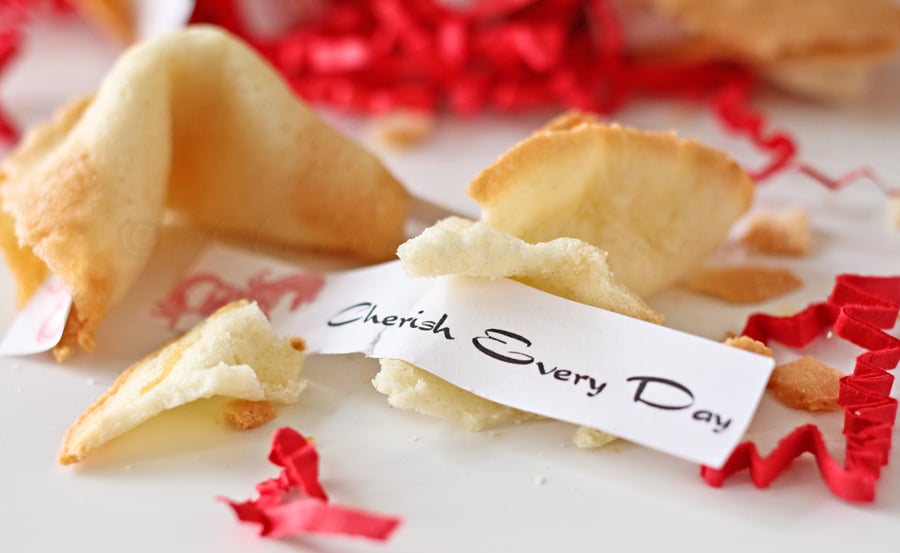 I loved making these with my son. It was great mother/son time together & we had some good laughs.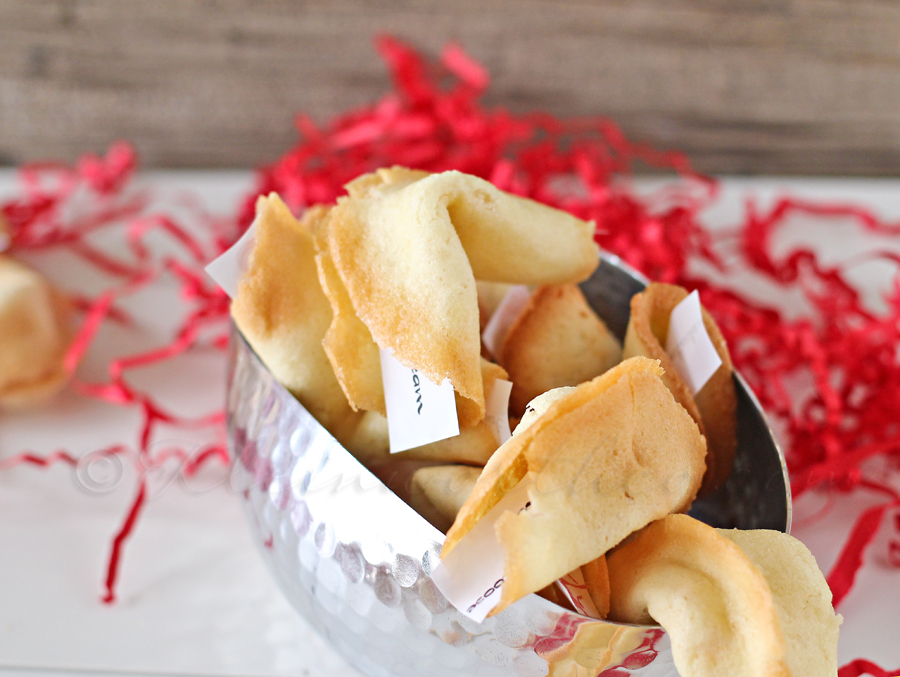 The hubs is already asking when I will make more – I guess they were a hit with him.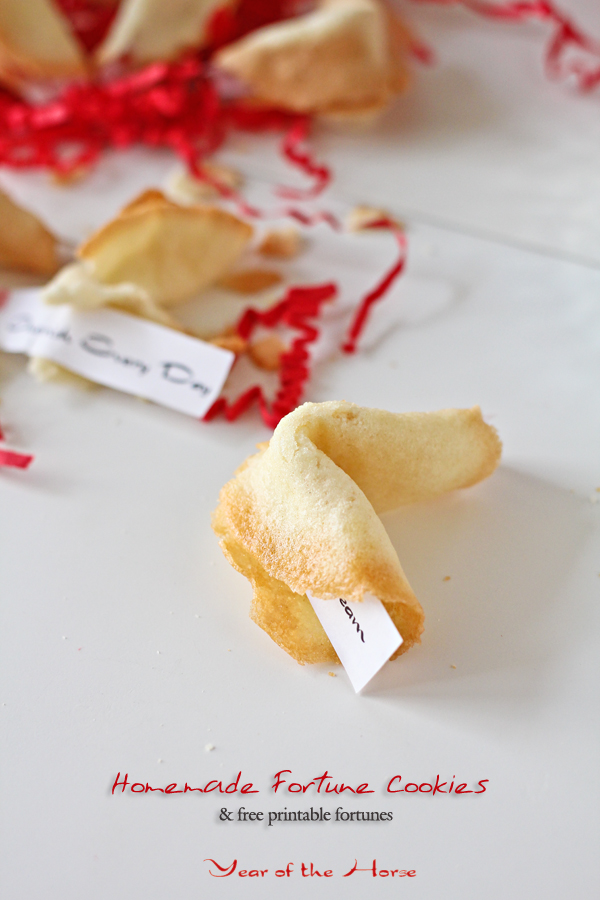 Homemade Fortune Cookies & Free Printable
Ingredients
2 egg whites
1/4 tsp vanilla extract
pinch of salt
1/2 cup all-purpose flour
1/2 cup granulated sugar
Instructions
Preheat oven to 400 degrees.
In mixer bowl combine egg whites & vanilla - beat with paddle attachment until frothy.
Sift flour, sugar & salt in small bowl
Add to egg mixture & beat until it forms a thick batter
On a heavily greased cookie sheet - take a small amount of batter on a teaspoon & drizzle into a puddle. (I first started out with a Silpat - I found that the cookie sheet with heavy cooking spray worked much better)
Spread around until you have a thin circle approx 3 inches in diameter & uniform in thickness.
Only do 2-3 at a time as once you pull them out you will have to work quickly.
Bake 5 minutes or until edges are golden brown & center is still pale.
Remove & lift off first one with a thin offset spatula - flip upside down on a cutting board.
Quickly place your fortune paper in the center
Fold up the cookie in half- pinching together & hold with one hand.
With other hand press into the center to form the bend & pull ends down to form the cookie. This whole process of folding should take no more than 10 seconds before you move on to the next hot cookie waiting for you.
You can hang it over the edge of a glass until it's hardened or place in a muffin tin to help hold it's shape.
Repeat until all the batter is used up.
Store in airtight container for up to 1 week.
https://www.kleinworthco.com/homemade-fortune-cookies-free-printable/
Recipe Source: www.kleinworthco.com | (c) Kleinworth & Co All images & content are copyright protected. Please do not use my images without my permission. If you wish to republish my recipe, please re-write it in your own words or link back to this recipe.
Want More Cookies?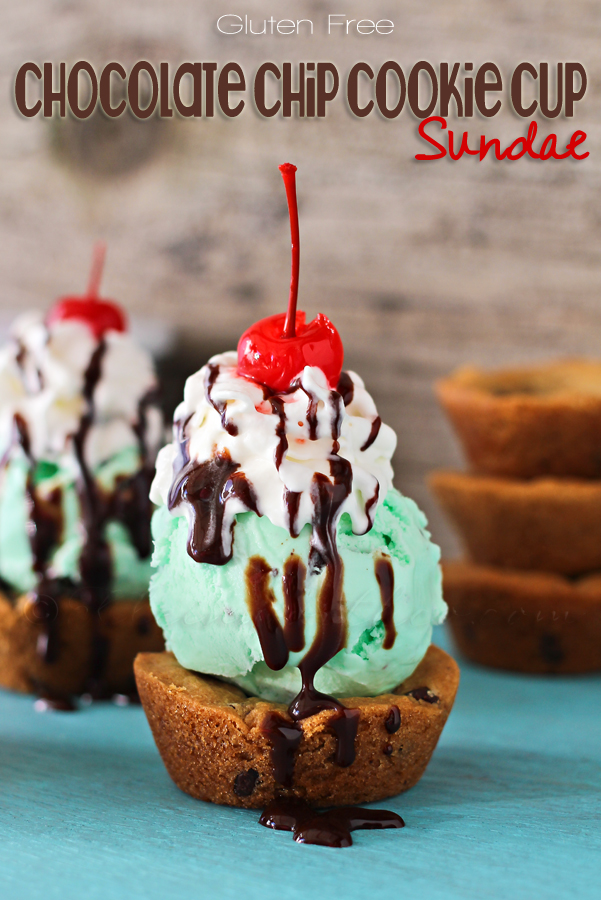 Chocolate Chip Cookie Cup Sundae
To see where I am linking today- visit HERE
[include id="1″ title="Footer Ad"]