This Circus Animal Cookie Ice Cream is a simple, no churn recipe that will bring back all those great childhood memories with those colorful, fudge covered cookies. Just 4 ingredients & a few minutes is all it takes to prepare this tasty treat. Watch the eyes of your guests widen as you serve them this ice cream with their favorite childhood cookie mixed in. A crowd pleaser for sure.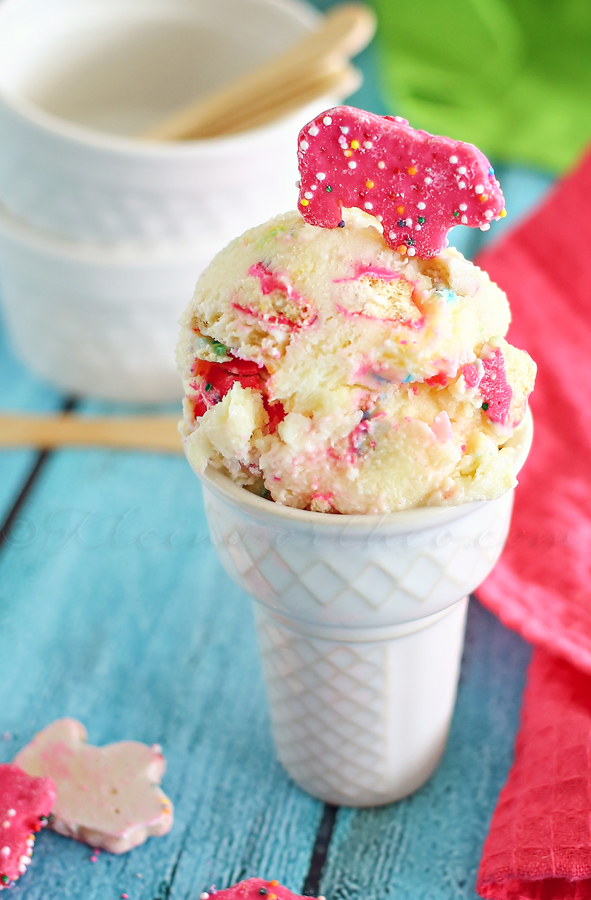 I love going back to the nostalgic things that make me smile. Remember circus animal cookies? Those adorable pink & white, fudge & sprinkle covered cookies were my mother-in-law's favorite. We would always bring her bags of them when we would visit. It would make her day. When we thought they were going out of business years ago, we bought them in bulk. Well I'm sure glad they didn't go out of business, otherwise I wouldn't be able to make this no churn Circus Animal Cookie Ice Cream.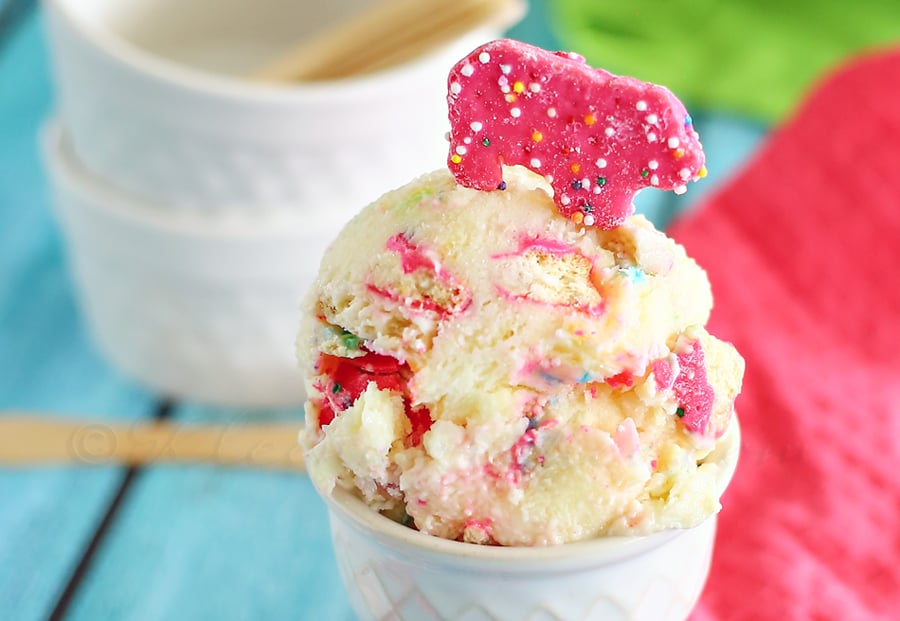 Honestly – it made me smile with each & every bite. It's so easy to make & you know I love easy. The hubs ran out to the store & I was able to whip up a batch & get it in the freezer before he got back. Then later that night when we wrapped up dinner he looked at me (like he does every night) & asked "so what do you have for dessert?" I was able to surprise him with this ice cream & boy was he happy.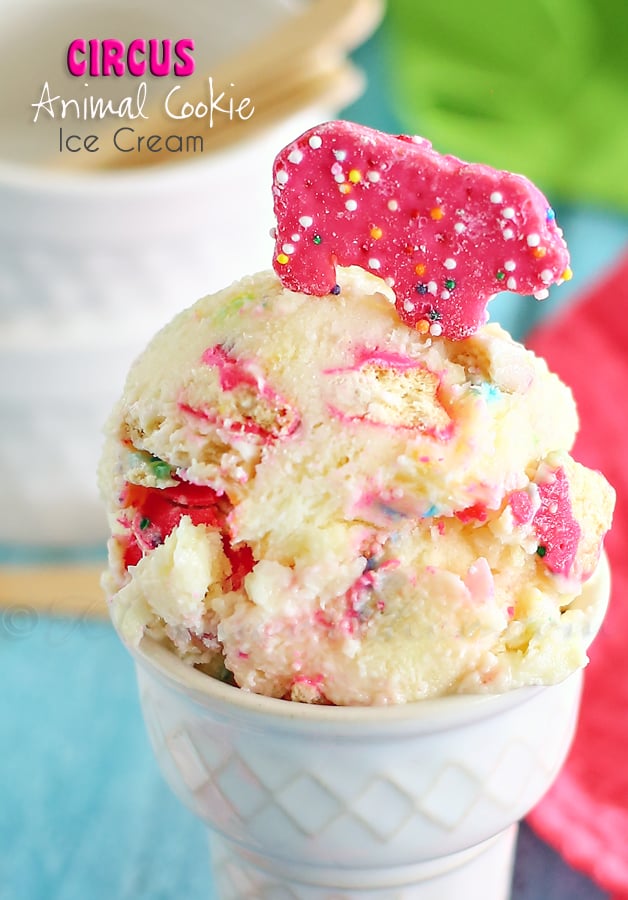 I love those cookies & then add them to ice cream & well…. then you have perfection.
Circus Animal Cookie Ice Cream
Ingredients
1 pint 2 cups heavy cream
14 ounce can sweetened condensed milk
1 tablespoon vanilla extract
3-4 handfuls of Circus Animal Cookies - some whole/ some broken in half
Instructions
Add vanilla extract and sweetened condensed milk to a small bowl & stir to combine.

Add heavy cream to mixing bowl and whip on high for several minutes until stiff peaks form.

Reduce the speed on your mixer to low and slowly add the vanilla mixture

Once combined, slowly fold in your cookies

Transfer to an airtight container and freeze at least 6 hours to overnight.
Looking for more great nostalgic recipes?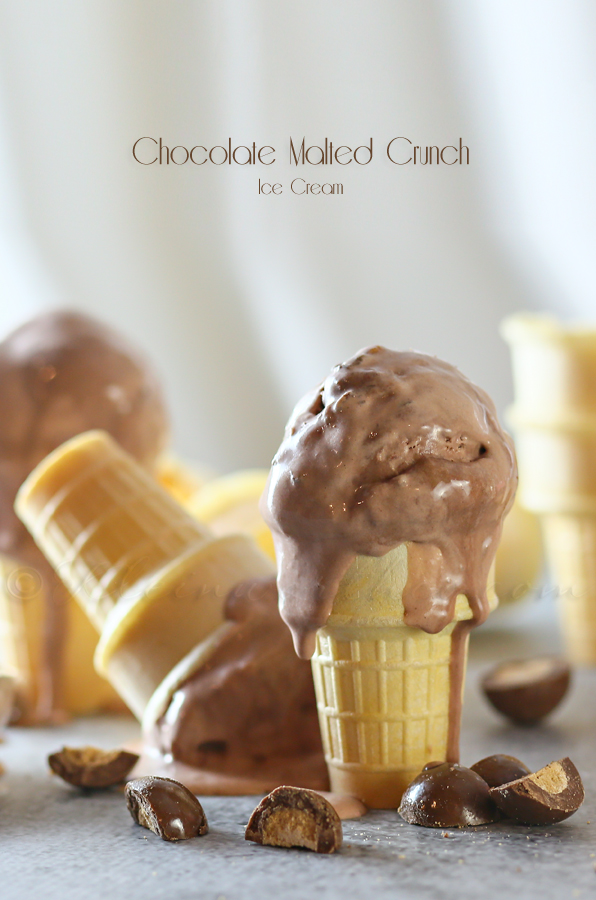 Chocolate Malted Crunch Ice Cream – Just like you remember from Thrifty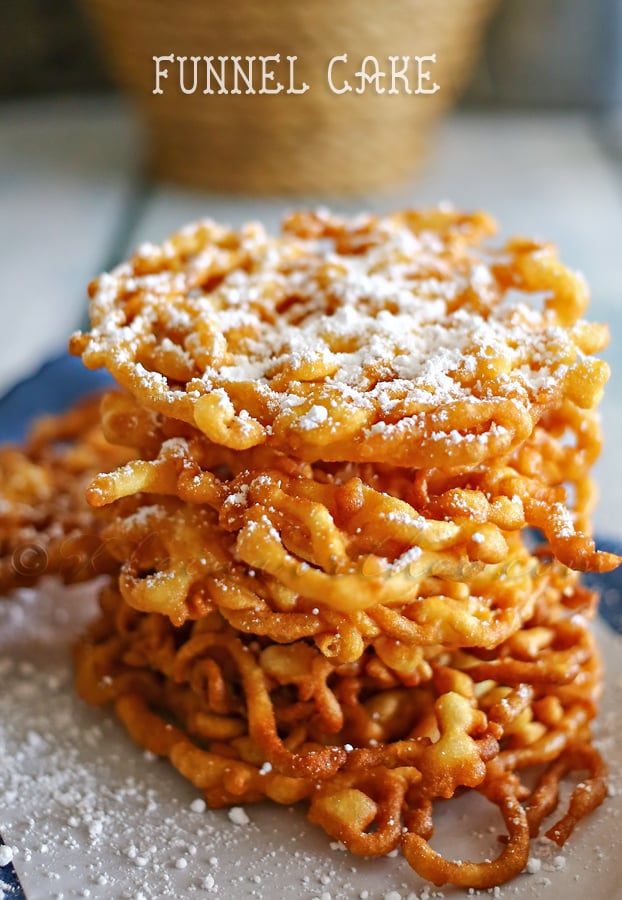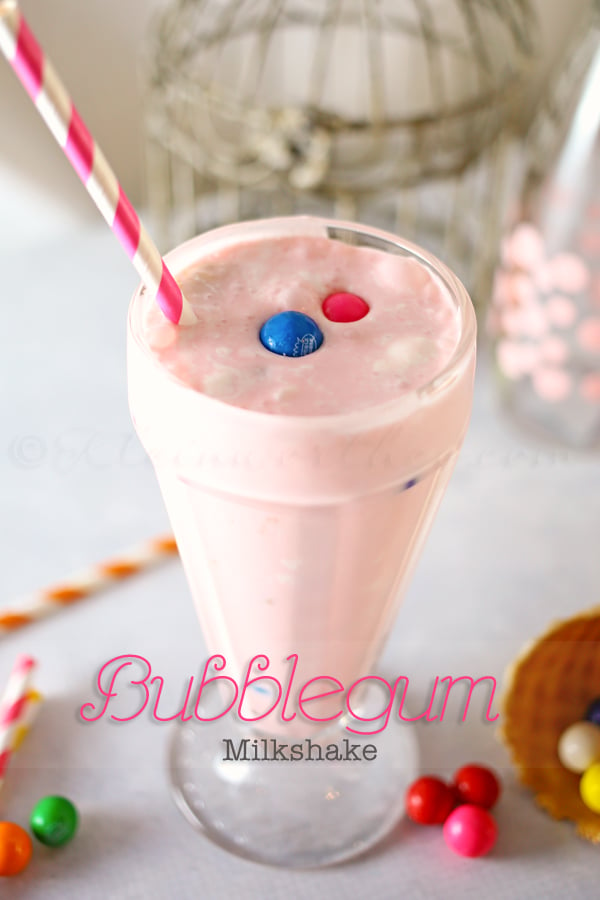 To see where I am linking today- visit HERE