With the abundance of apples I have here- it should come as no surprise to you all that I finally decided to do some treat making with them. Last year I did these caramel apples with my homemade caramel. (please excuse the images- I was very new to food photos at that time) So I really wanted to do something I had not tried before. The last time we were at Silverwood I was telling my son about the memories of being at the theme parks in So Cal growing up. One of my favorite things to get was the candy apples. I was describing to him how full they were of cinnamon flavor. Being that cinnamon is his favorite flavor- he was really wanting me to re-create that for him. So I did.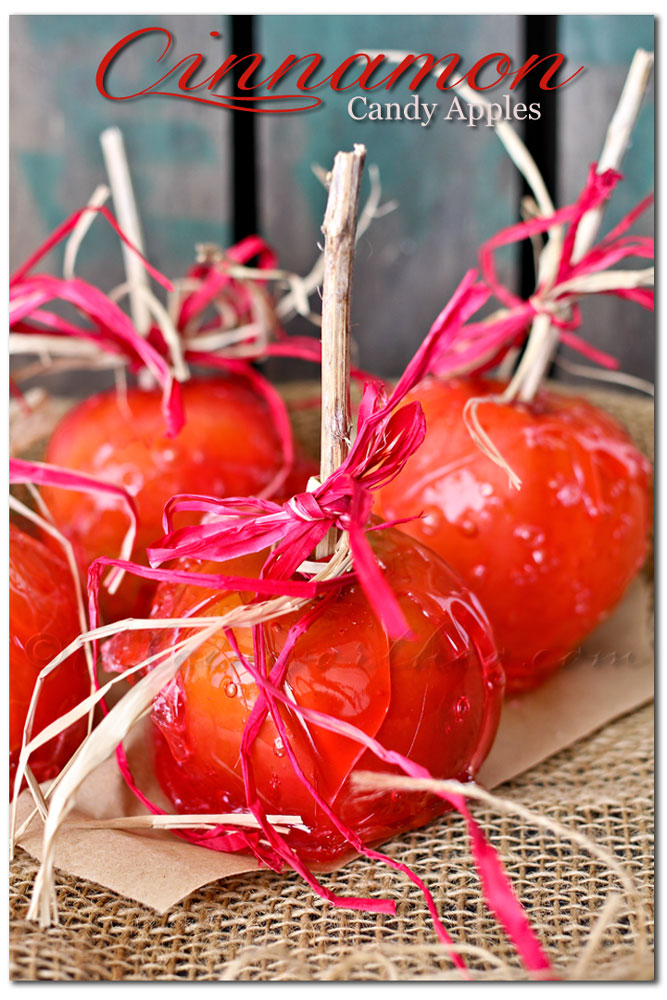 These were every bit as good as I remembered them.
My son says no other treat compares – but he's a bit bias as he literally can't get enough of cinnamon flavored things. 🙂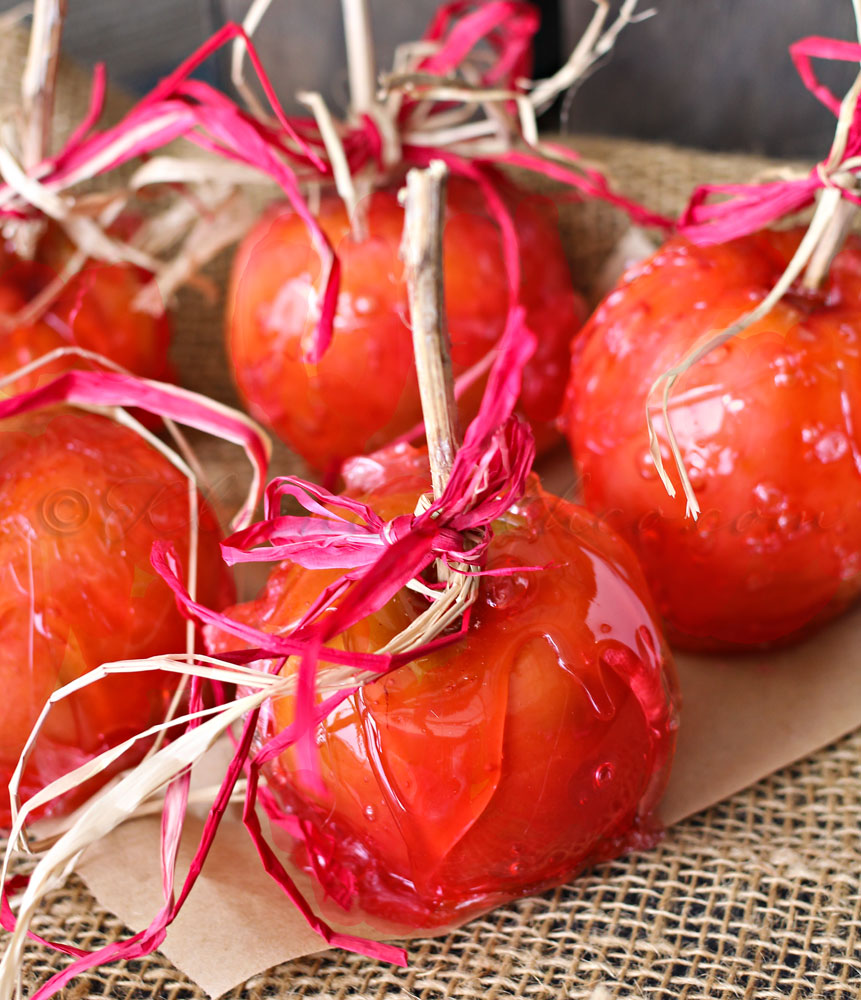 Cinnamon Candy Apples
Ingredients
5-6 apples- washed & sticks inserted
2 cups granulated sugar
1/2 cup water
2/3 cup white corn syrup
10-15 drops red food color
1 tsp cinnamon candy flavoring
Instructions
Line baking sheet or jelly roll pan with parchment or Silpat. Set aside.

Combine water, granulated sugar & corn syrup in 2qt saucepan.

Bring to a boil stirring constantly.

Continue to boil until you reach 300 degrees- hard crack temp.

Remove from heat & quickly * carefully add in your food coloring & candy flavor being cautious to not breath in the steam. Stir.

Immediately start dipping & rolling your apples in the liquid candy. You may need to tilt the pan to cover the apples depending on their size.

I did one coat & then placed on parchment. Once they were all coated I drizzled out the remaining candy in the pan over the top of the apples to give an extra coat.

Sprinkle with any decorations desired at this time.

Allow to sit at room temperature to harden

Store in an airtight container or wrap with plastic wrap.
Don't forget to come back & join me on Mondays for
Project 52
To see where I am linking today- visit
HERE