Looking for a fun & easy Halloween treat? This adorable Monster Bark takes just a couple ingredients & a few minutes to make. The kids just love it!
Monster Bark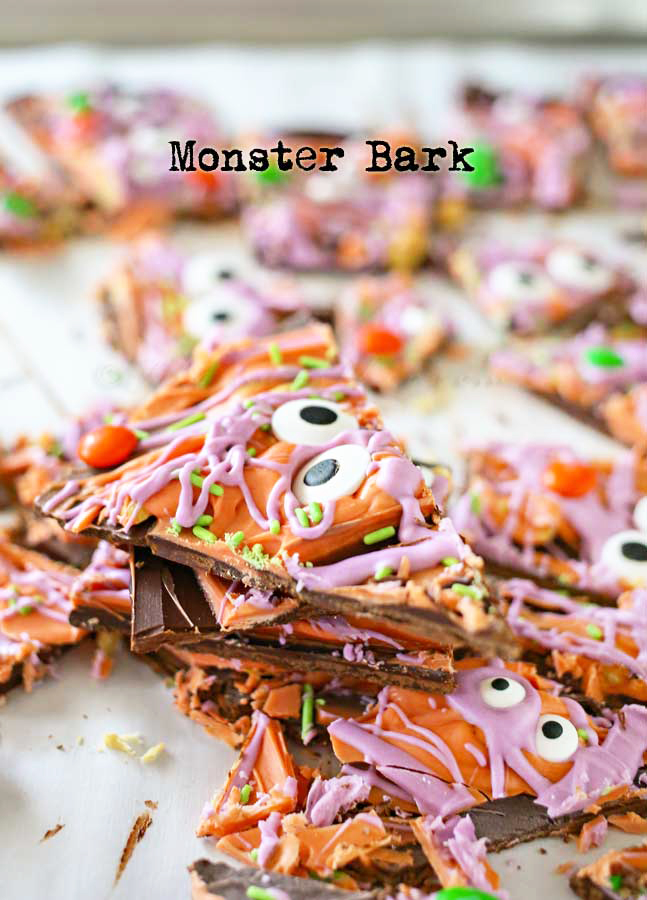 I love making fun treats for the holidays. I think that is probably the thing I love the most about my job here. I get to not only spend my time being creative & sharing it. But I also get to spend a significant amount of time focusing on the fun parts of each holiday to bring you all some super cute ideas. I hope that you make these ideas yourself & your family loves them as much as mine does. Things like this Monster Bark are so simple & the kids just loved making it with me.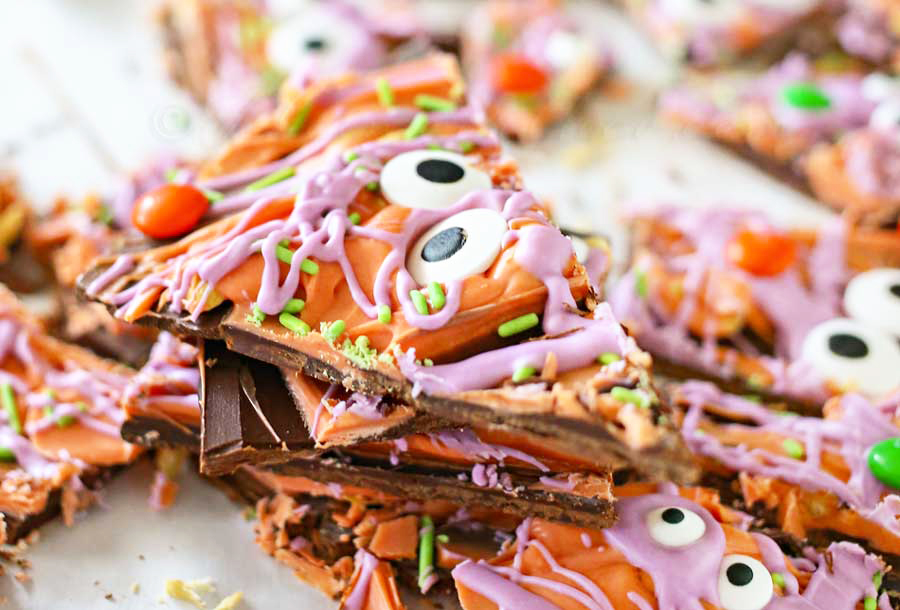 My 3 kids are so creative in the kitchen. I just love seeing what they think of. They also really help when I need an extra set of hands to separate out things like – all the green & orange M&M's from the bag so we can put recipes like this together. They love helping & they are such good sports about the tasks I give them when helping in the kitchen. I love that they don't bat an eye when I task them with things like that.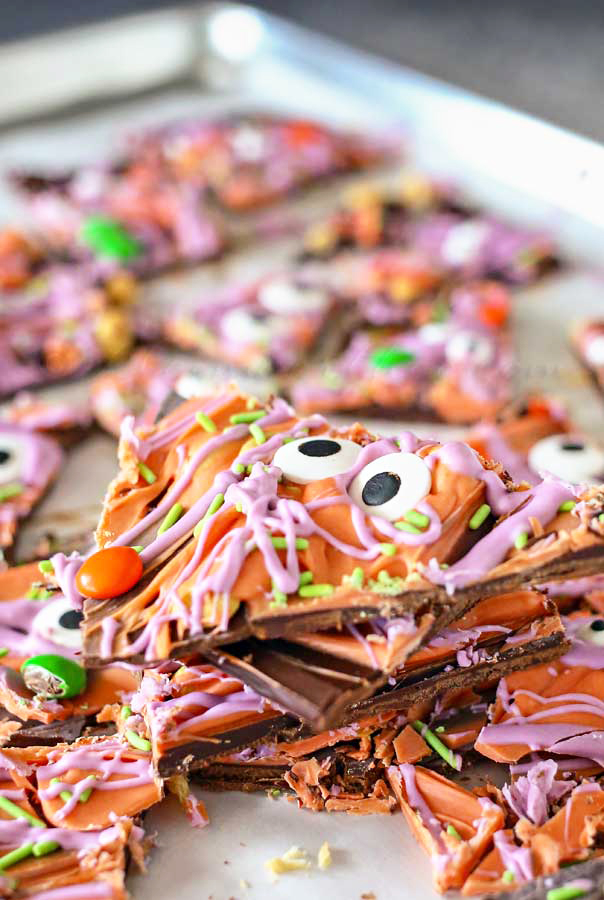 Since my kids are older we don't do trick or treating anymore, but we still have fun with Halloween. I don't want them to feel like they are missing out. I let them snack from the bowl a little in between each pack of traveling kiddos.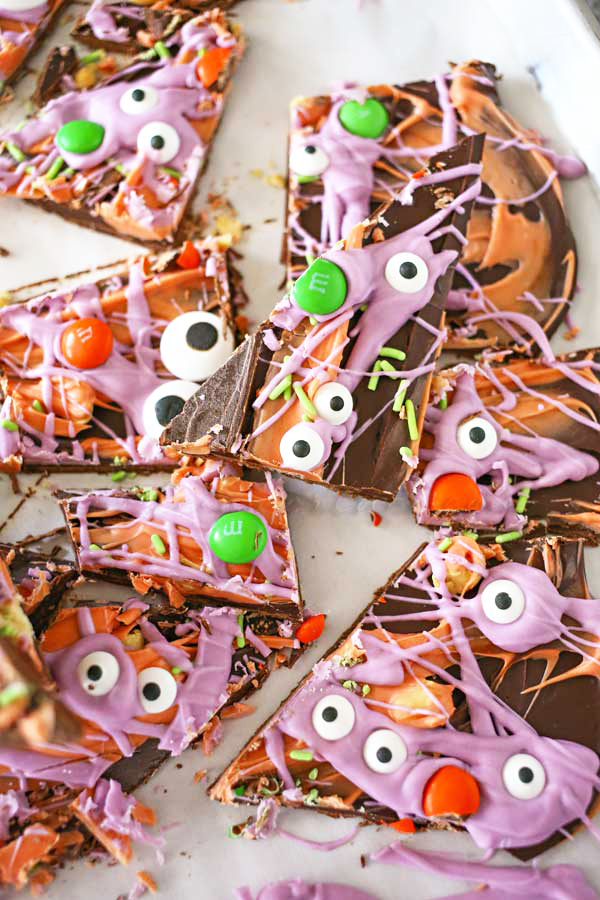 I'm sort of bummed that my son will be working this coming Halloween, so he will have to enjoy his treats later. But the girls & I will have plenty of goodies like these to share.
Monster Bark
Ingredients
1 bag milk chocolate candy melts
½ bag orange candy melts
½ bag purple candy melts
¼ cup salted peanuts opt
2 tbsp green jimmies
1 pkg small candy eyes
1 pkg large candy eyes
¼ cup orange & green M&M's
Instructions
Line a jelly roll pan with parchment- set aside

In a small microwave safe bowl, heat milk chocolate candy melts to package directions, stirring half way through until fully melted & smooth

Pour onto prepared parchment & smooth out into a thin, even layer

Sprinkle peanuts on top

Melt your orange & purple chocolates in the same way in 2 smaller bowls & drizzle over the first layer in a random pattern

Sprinkle on jimmies, add eyes & M&M's randomly - work quickly so the chocolate doesn't set before you have everything added

Place tray in refrigerator to set for about 30 minutes

Prior to serving, break into pieces by poking chilled chocolate with a fork or knife
It doesn't get any cuter! The kids will love joining in to help make this bark!
Looking for more fun monster ideas?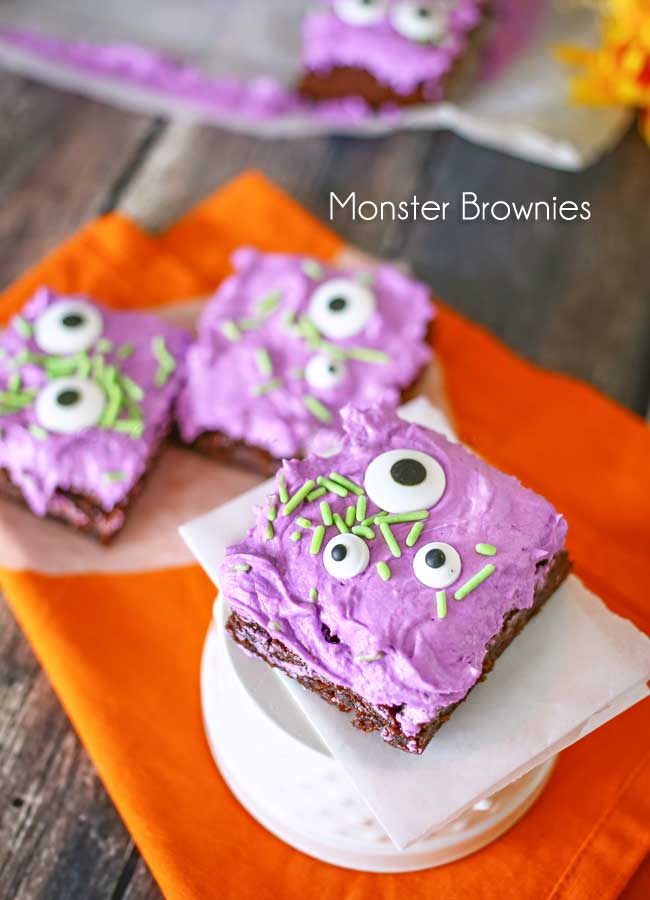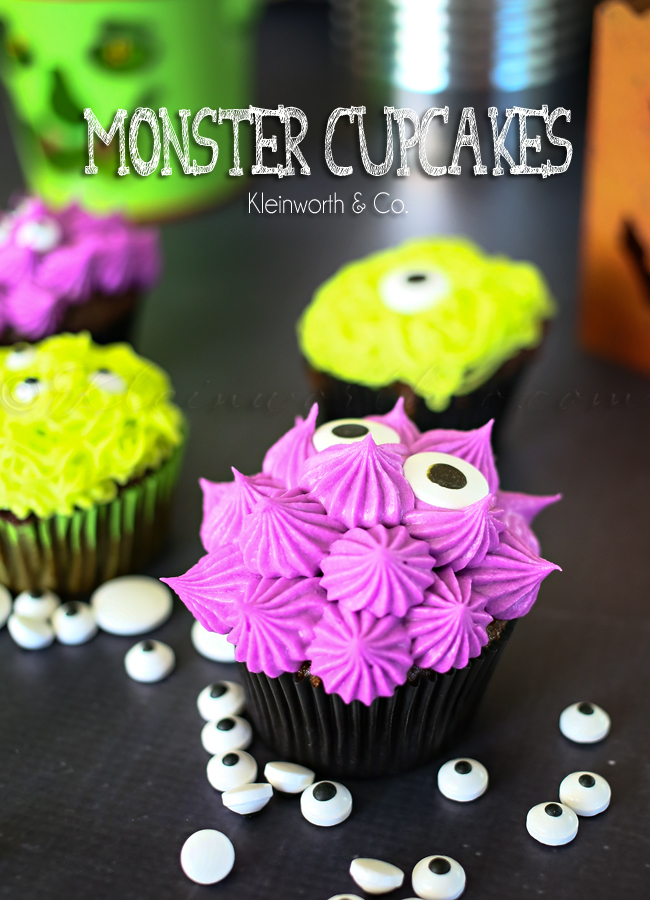 20+ Halloween Spooktacular Treats
Don't miss these great ideas from these bloggers…
Gooey Monster Cookies and Monster Suckers from Lil'Luna
Monster Marshmallows from Made to be a Momma
To see where I am linking today- visit HERE