Do I have a treat for you today!!!!  I came up with this recipe for Caramel Sugar Cone Frozen Yogurt & I think it's my favorite frozen yogurt recipes to date.  You see I partnered once again with
International Delight
because they now have Cold Stone Creamery creamers in their product line.   Hello!!!  I love Cold Stone- so I knew I would love using these new Cold Stone Creamery ID flavors.    So since it's summer & I'm already in the frozen treat mind set- I just had to get a little decadent & make some really amazing frozen yogurt.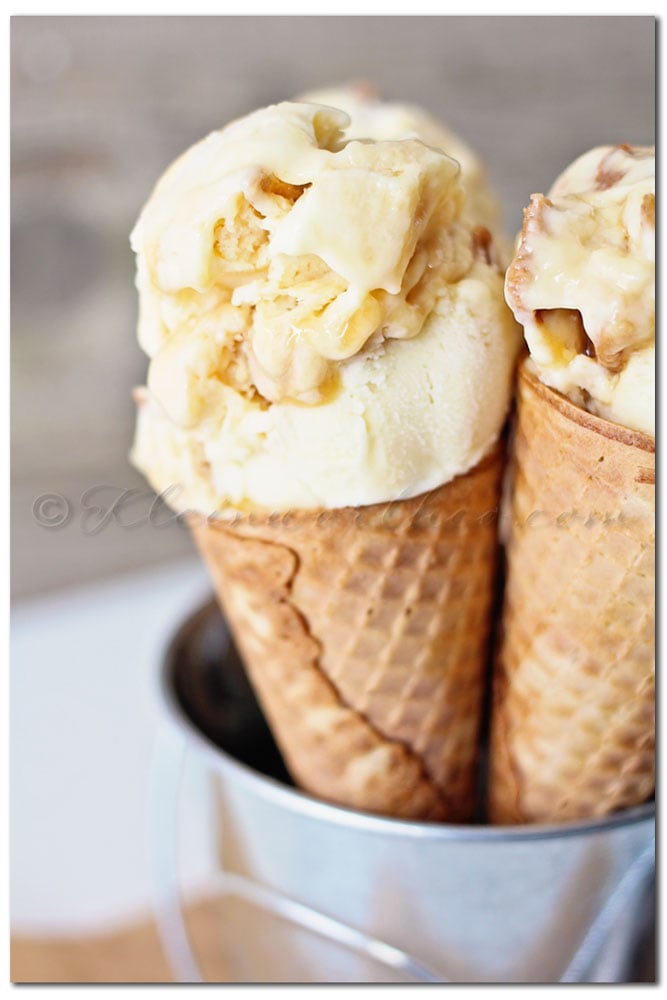 Oh yes- there are ribbons of caramel swirled through there & pieces of sugar cone.  YEP- so good.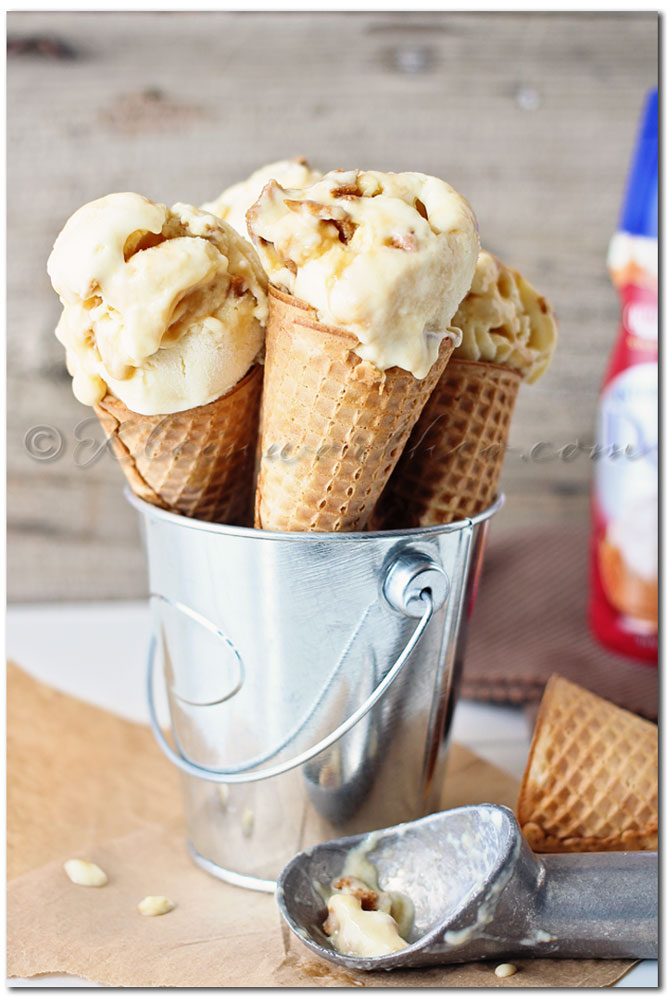 I have to say- this was one of the harder ones for me to photograph.  I wanted to sample it instead.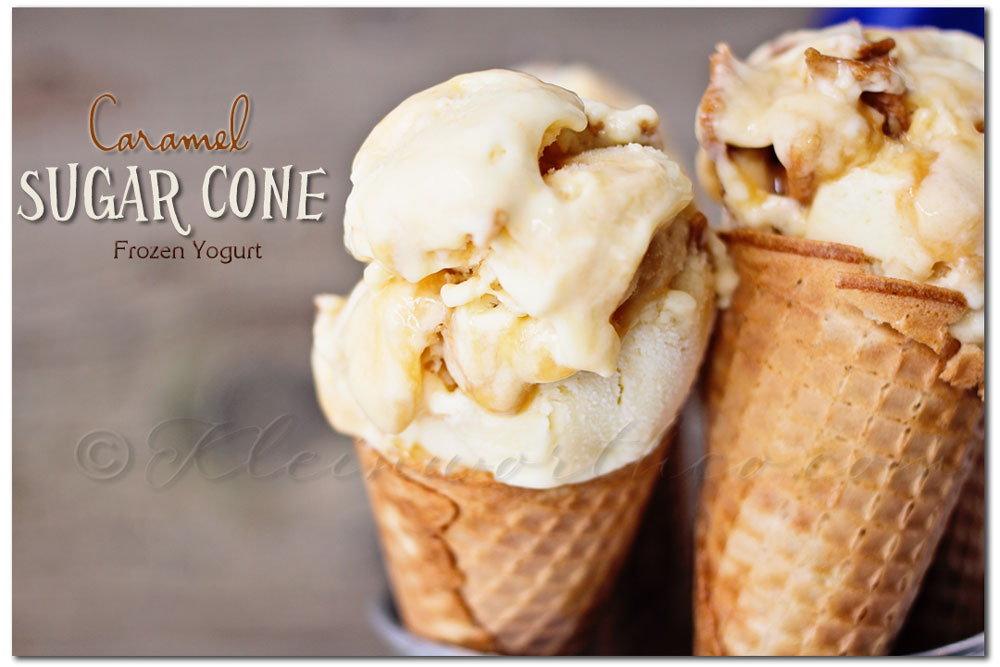 Really – you HAVE TO try this!!!
Enjoy!!
Looking for more of our favorite summer treats?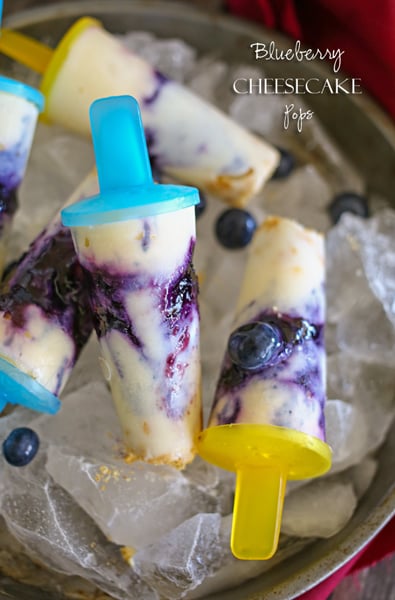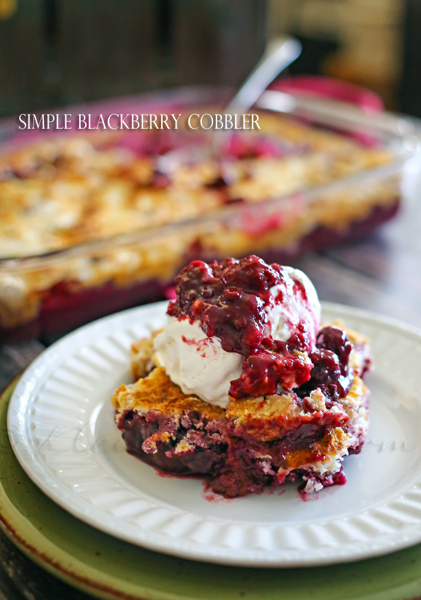 Simple Blackberry Cobbler with a scoop of vanilla ice cream
Caramel Sugar Cone Frozen Yogurt
Ingredients
1- 32 oz container vanilla yogurt
1- 16 oz bottle International Delight Cold Stone Churro Caramel Coffee Creamer
1 pkg vanilla instant pudding
1 tbsp Classic Caramel flavoring syrup opt
1/2 C caramel- either store bought topping or you can make your own Caramel Recipe This one for my Caramel Popcorn works well.
2 sugar cones- crushed into large chunks.
Instructions
Add pudding powder in the bottom of your mixer bowl.

Pour in yogurt & entire bottle of creamer & opt caramel flavoring syrup on top. Beat until well incorporated.

Transfer to ice cream maker & churn 20 minutes.

Remove & pour into airtight container.

Add caramel & sugar cone pieces- fold in- do not completely mix.

Leave ribbons of caramel swirled throughout.

Freeze at least 4 hours before serving.
Don't miss these great ideas from these bloggers….
Frozen Strawberry Cloud Cups – Let's Dish Recipes
10 Incredible Rice Krispies Treats Recipes – The Seasoned Mom
Reader Interactions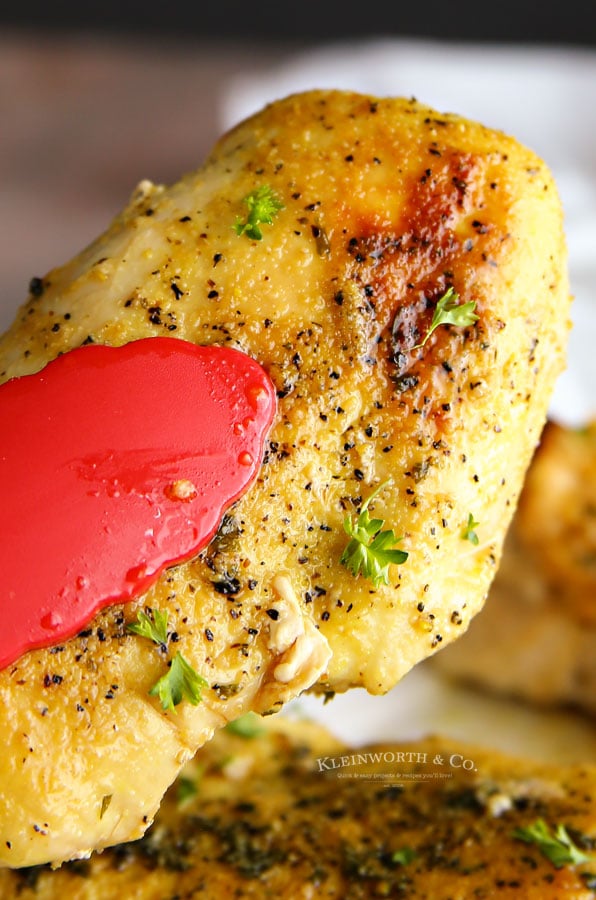 5 Great Ways to Speed Up Dinner!
Get 5 Great Ways to Speed Up Dinner Series!
+ NEW RECIPES & CREATIVE IDEAS DELIVERED RIGHT TO YOUR INBOX!
Join the Club!
ALSO -subscribers receive exclusive 15% off all eProducts!
*I have read & agreed to the Privacy Policy & Terms & Conditions