Strawberry Cheesecake Frozen Yogurt is an easy summer recipe packed full of delicious cheesecake & strawberry flavors. It will be your new favorite dessert.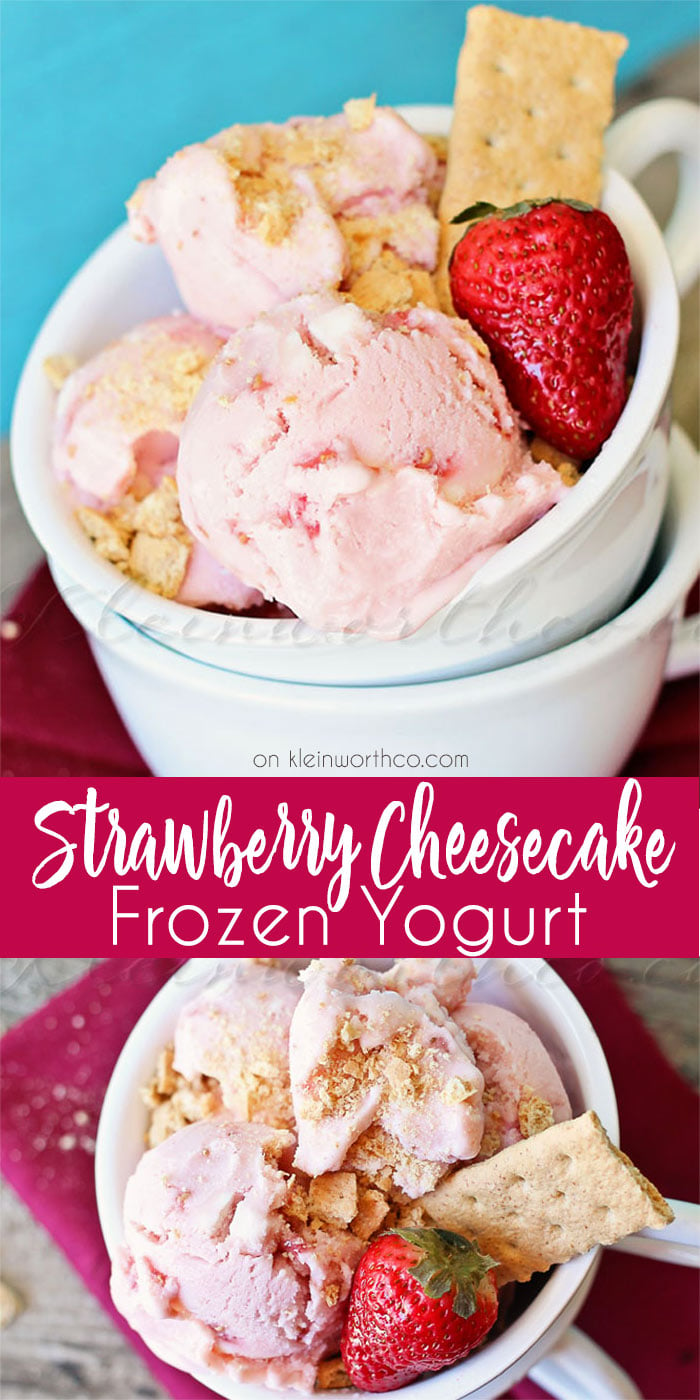 So- Pinterest is at it again.  Tempting me to make all sorts of things that are oh so yummy.   In my search for cool, no-bake desserts I came across a recipe for Strawberry Cheesecake Frozen Yogurt from Somewhat Simple. I love everything Stephanie does so of course, I just had to make this divine treat. I made it per the recipe the first time & then the second time I adapted it a bit, which is what I'm sharing here. It is so good, so easy & EVERYONE loved it. Will definitely be something I make again & again.
Strawberry Cheesecake Frozen Yogurt
This post contains some affiliate links. Click here to read my full disclosure policy.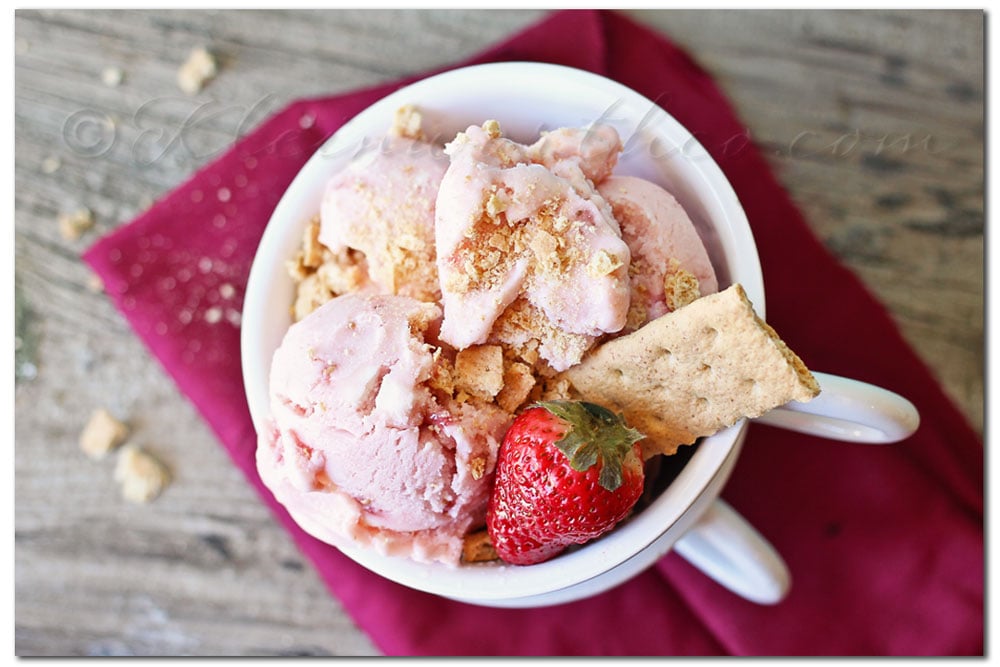 If you love the flavors of cheesecake & strawberries, then this one is for you. I made this recipe using my ice cream maker, but over the years I slowly kicked back the churn time until I realized that it's just as good without it. So if you don't have one, you can just move from the mixing process to pouring it into your freezer bowl. Then just let it fully harden before scooping & enjoying. This really is the most delicious frozen yogurt recipe. We make it multiple times per summer & is the most requested frozen treat recipe we make.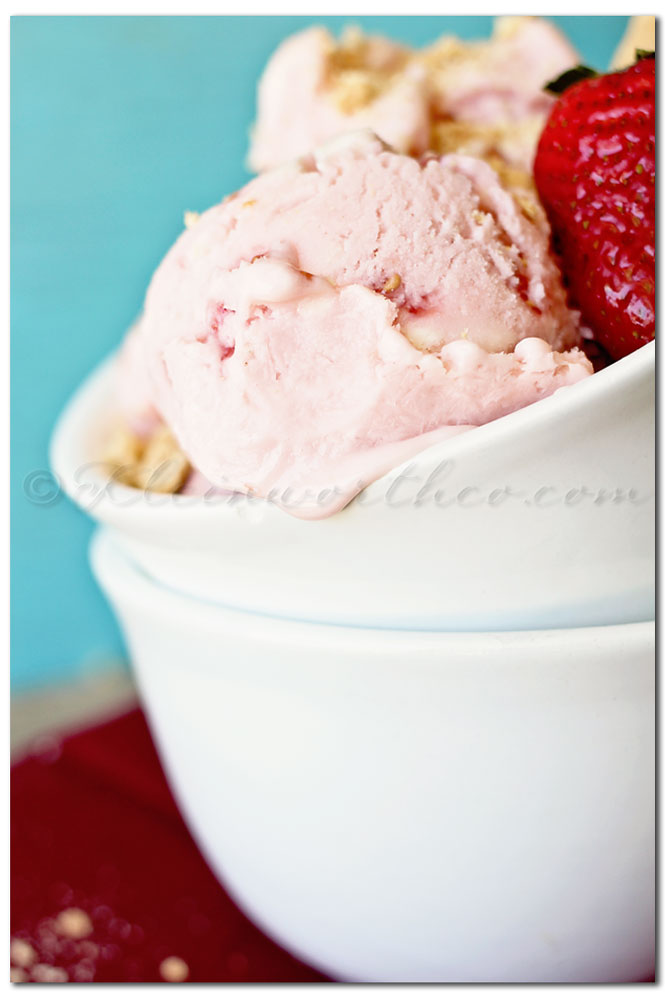 Strawberry Cheesecake Frozen Yogurt
Strawberry Cheesecake Frozen Yogurt
Ingredients
Half of 1 8 oz pkg cream cheese 4oz
1 tsp vanilla
2 tsp lemon juice
1 32 oz container vanilla yogurt
1 14 oz can sweetened condensed milk
4 heaping tablespoons strawberry jam divided
1 cup diced strawberries
Crushed graham crackers I used 2
Instructions
In mixer combined cream cheese, vanilla & lemon juice with the whip attachment until somewhat combined.

Add in yogurt, sweetened condensed milk & 2 of the tablespoons of jam.

Whip until creamy.

Pour into ice cream maker & churn for 10 minutes.

Pour into airtight container, fold in your diced strawberries, remaining jam & graham crackers & freeze for 4-6 hours.

Top with additional strawberries & graham crackers when serving.

**Note: the first time I did this I churned for about 25 minutes. Unfortunately it got so thick that it actually broke my paddle on my ice cream maker & I had to order a replacement. So I decided to churn for 10 minutes & then let the freezer take care of firming it up. Worked much better.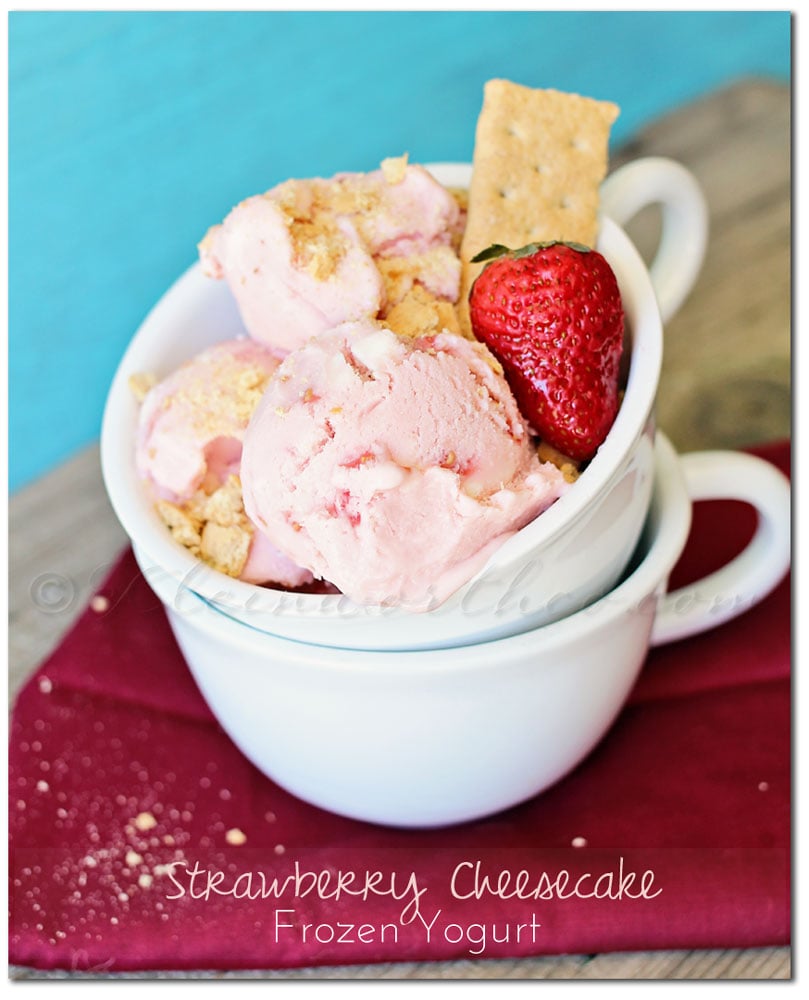 Really- we all love cheesecake- this is a simple way to get the flavor without all that work.
If you make this recipe- please leave a link or tag me on Instagram @KleinworthCo
Looking for more summer recipes?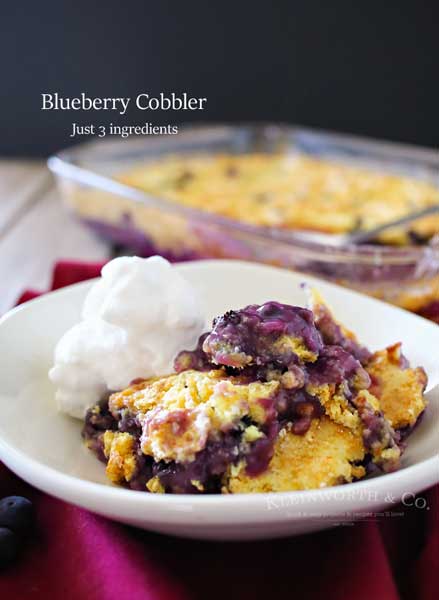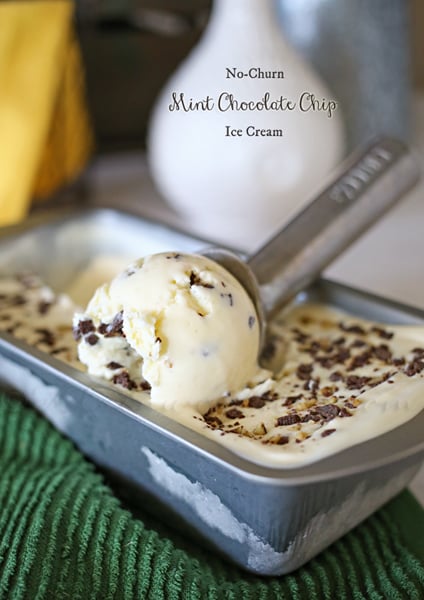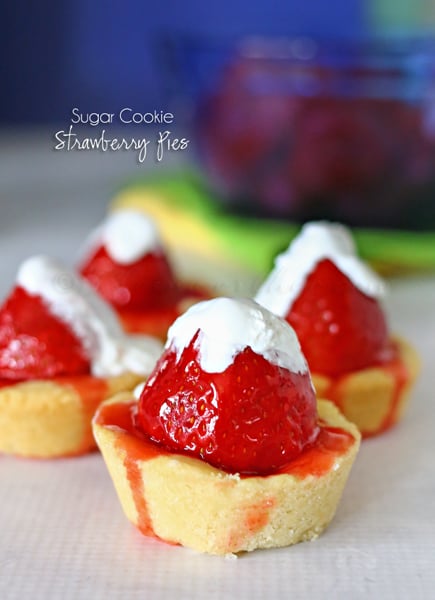 Don't miss these great ideas from these bloggers….
Like Mother, Like Daughter – S'mores Muddy Buddies
Averie Cooks – Soft and Chewy Smores Cookies
To see where I am linking today- visit HERE
Reader Interactions