I think I'm in blueberry overload. I can't seem to make enough recipes with blueberries. 🙂 I originally shared these AWESOME Blueberry Cobbler Bars over at Tidy Mom a couple weeks ago. I had the pleasure of not only meeting Cheryl at SNAP! Conference but getting some quality one on one time with her too. I can tell you- She is INCREDIBLE! I loved every moment with her & the more we get to know each other the more we realize how alike we are. I love Yummy Bar Recipes!
So anyhow- back to the cobbler bars. These are so YUMMY! Check out the recipe & make some!!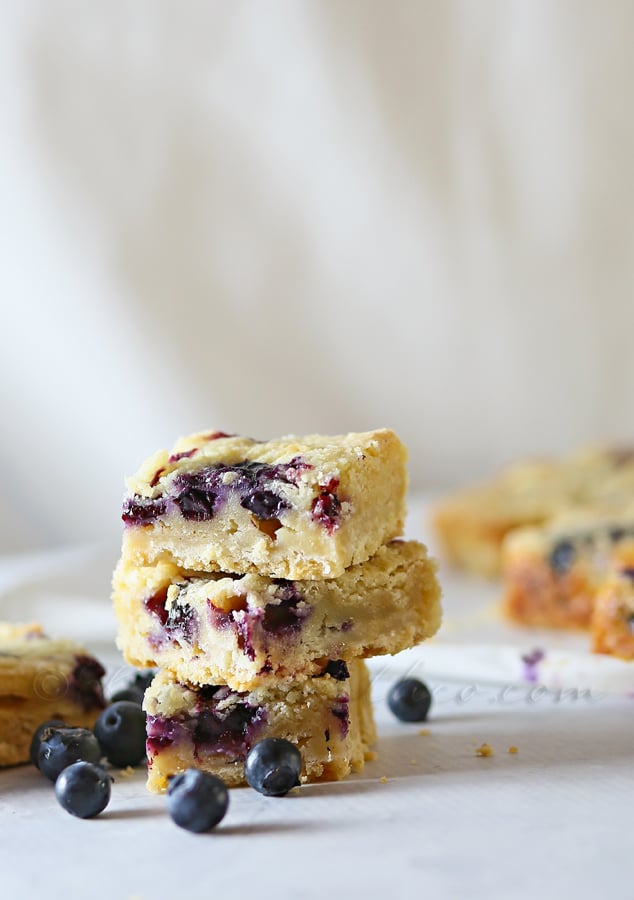 These are so incredibly simple to make. We all love the wonderful smell of baked blueberries drifting through the house.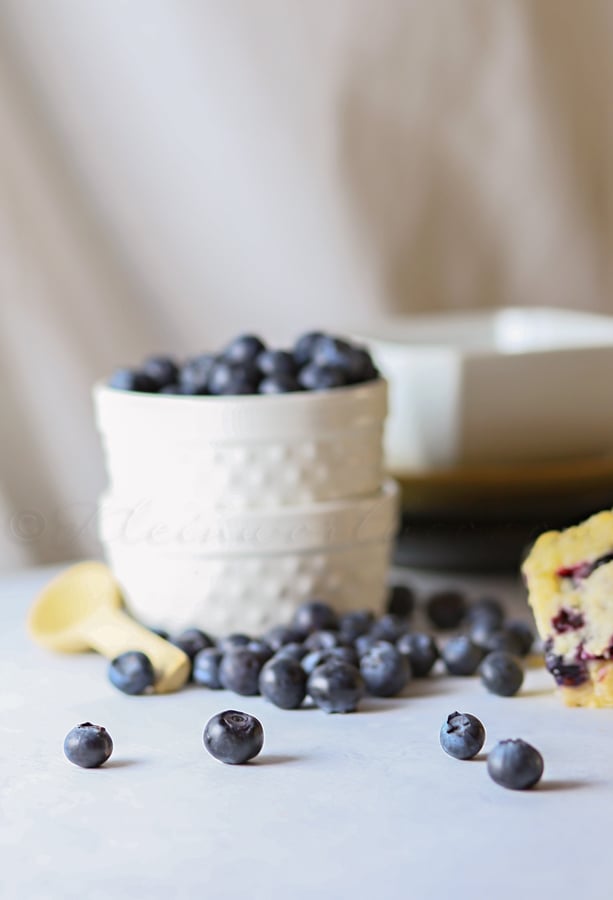 Look at those blueberries! They make me happy.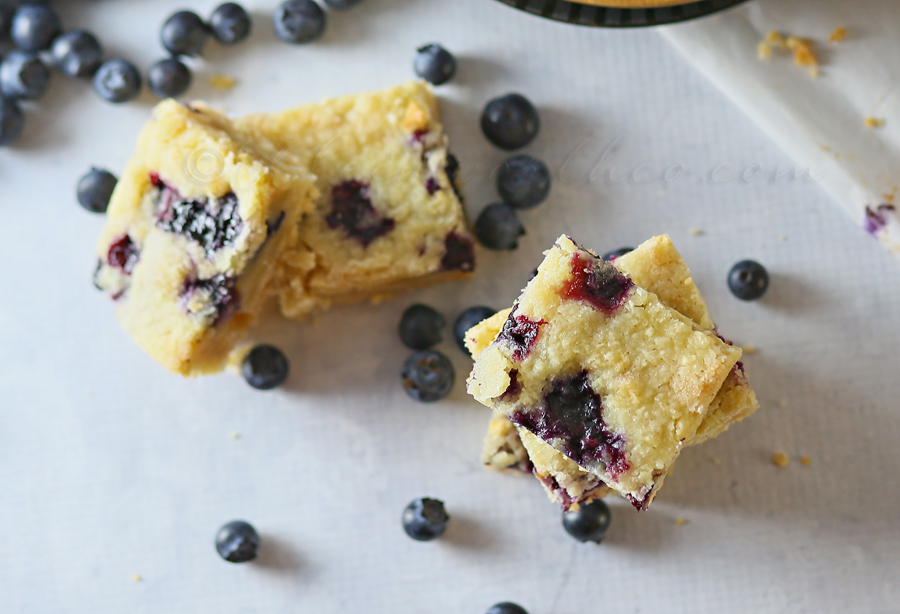 This recipe works well with both fresh or frozen – so take all those summer berries, pack them away & you can enjoy this all year long.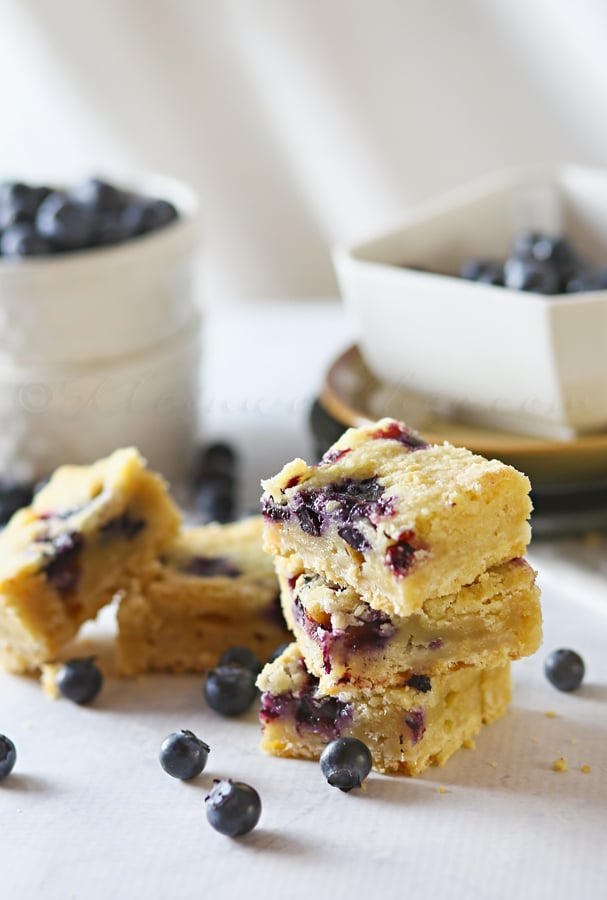 So good warmed with a scoop of vanilla ice cream on top. I made this Vanilla Frozen Yogurt for ours.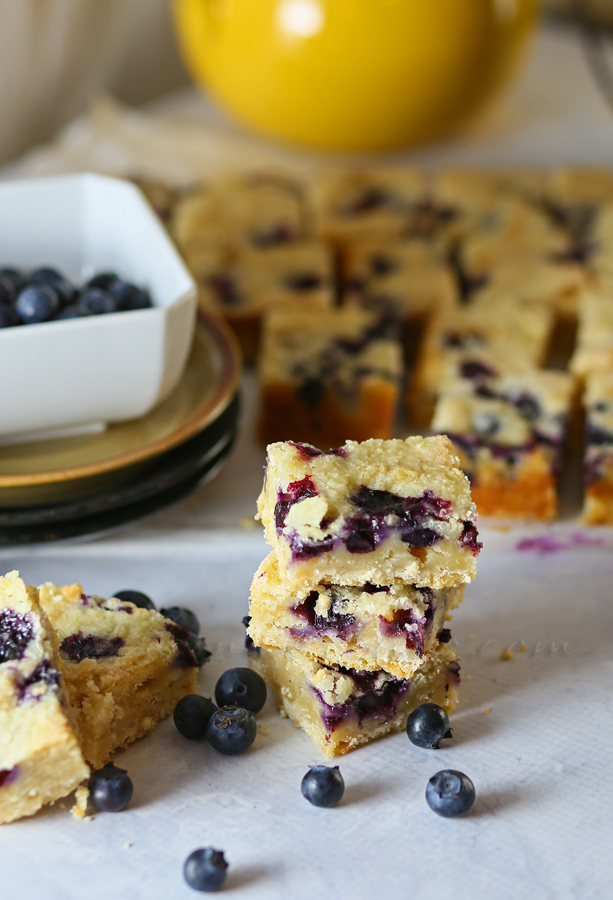 This recipe also works well with other berries. Since we are in North Idaho – our all time favorite is Huckleberry.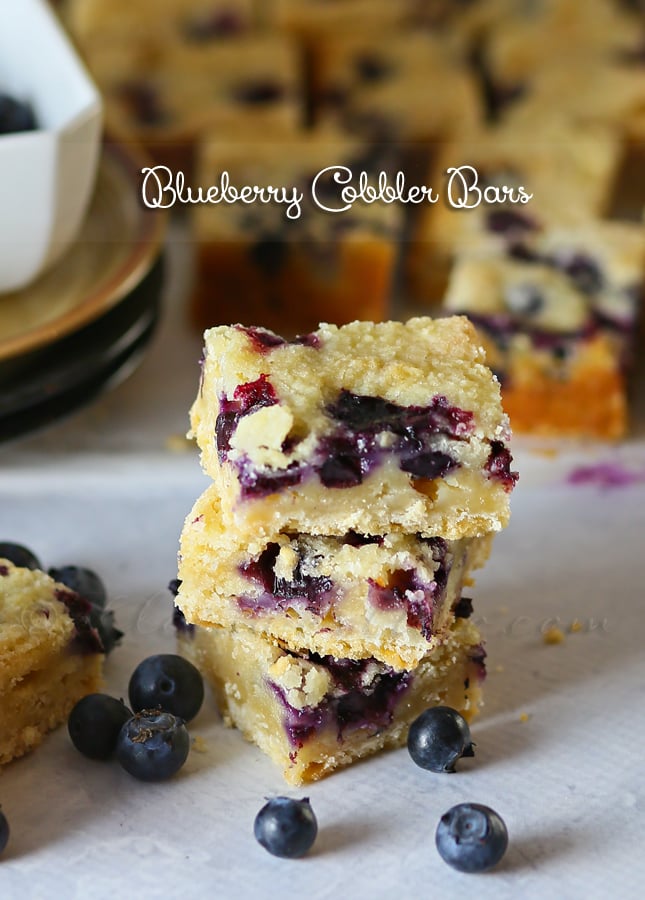 Blueberry Cobbler Bars
Ingredients
Crust & Topping
1 1/2 cups all-purpose flour
3/4 cup sugar
1/8 tsp salt
3/4 cup 1 1/2 sticks butter, chilled
Filling
2 eggs
1/2 cup brown sugar
1/2 cup granulated sugar
1/2 cup sour cream
6 tbsp all-purpose flour
pinch of salt
1/4 tsp butter extract
1/2 tsp vanilla extract
8- oz fresh blueberries rinsed and drained
Instructions
For crust/topping: Preheat the oven to 350 degrees.

Line a 9x9 inch baking pan with parchment & give a light spritz with cooking spray.

Combine the flour, sugar, and salt in a medium bowl.

Cut the butter into 1/2-inch cubes, and add to the flour mixture.

Using a fork for pastry cutter, cut the butter in until mixture resembles coarse crumbs.

Remove 3/4 cup of the mixture to use as the topping & set aside.

Press the remaining mixture into the bottom of prepared pan, and bake for 10-12 minutes.

Cool for 10-15 minutes.

For filling: Whisk the eggs in another medium bowl (or just use the one you used for the crust.

Add the granulated and brown sugar, sour cream, flour, salt, butter and vanilla extracts. Whisk well.

Gently fold in the berries and pour the mixture over the crust.

Sprinkle the remaining flour mixture evenly over the filling

Bake 35-45 minutes.

Cool for 1 hour before cutting & serving.
If you love these – you might want to check out some of my other blueberry recipes?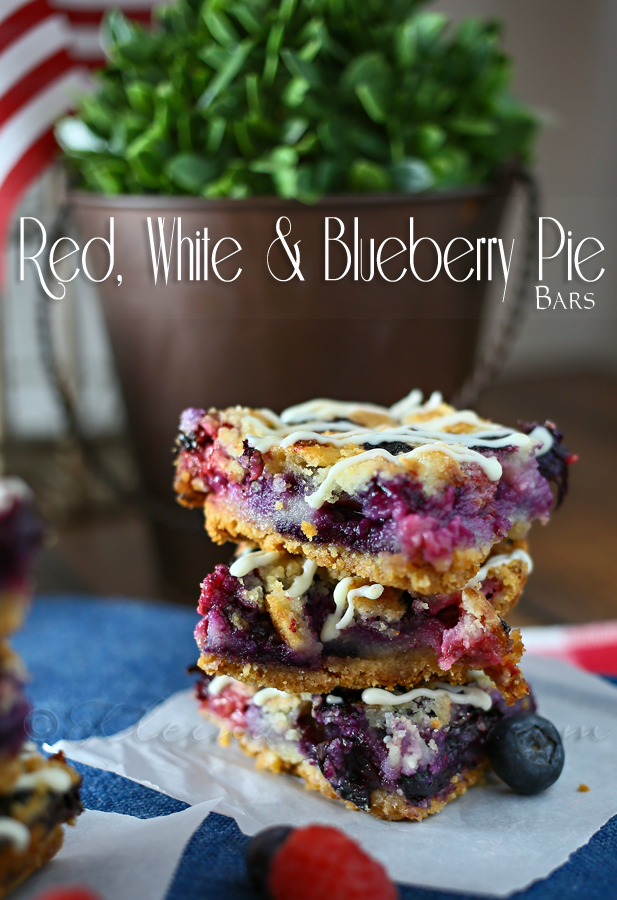 Red White & Blueberry Pie Bars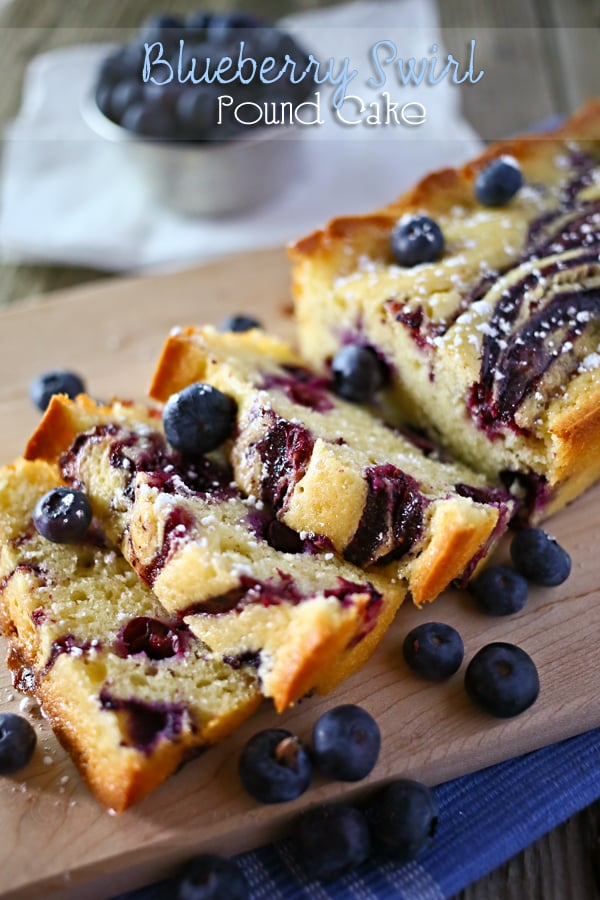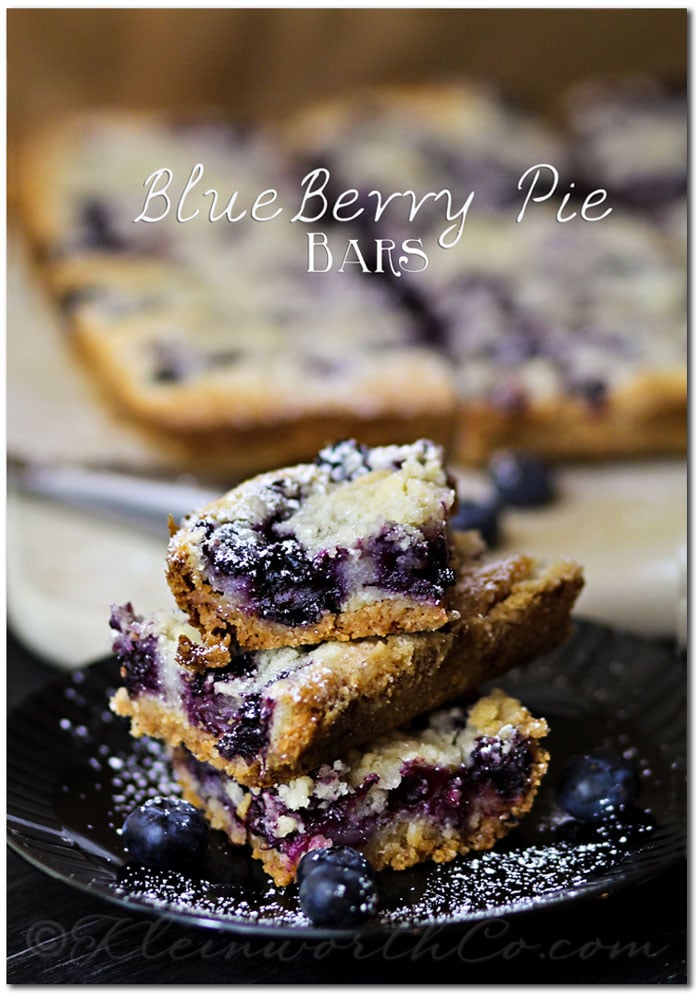 To see where I am linking today- visit HERE