I have been promising you all that I would share what an amazing time I had at SNAP! Conference for about a week now. I have to tell you- if you can ever swing it to go- it's TOTALLY WORTH IT!!! I had so much fun, learned a whole bunch – not just from the classes but from the one on one talks with some really AWESOME bloggers too. I feel so very blessed that I had the opportunity to do it & even more blessed that I was able to take my family along with me for the adventure.
So here's a little of what I was able to capture of the 3 day event.
I didn't listen to those that said I wouldn't really use the DSLR – so I lugged around the MarkIII almost the whole time.
I may leave it at home next year. These are almost all taken with my phone.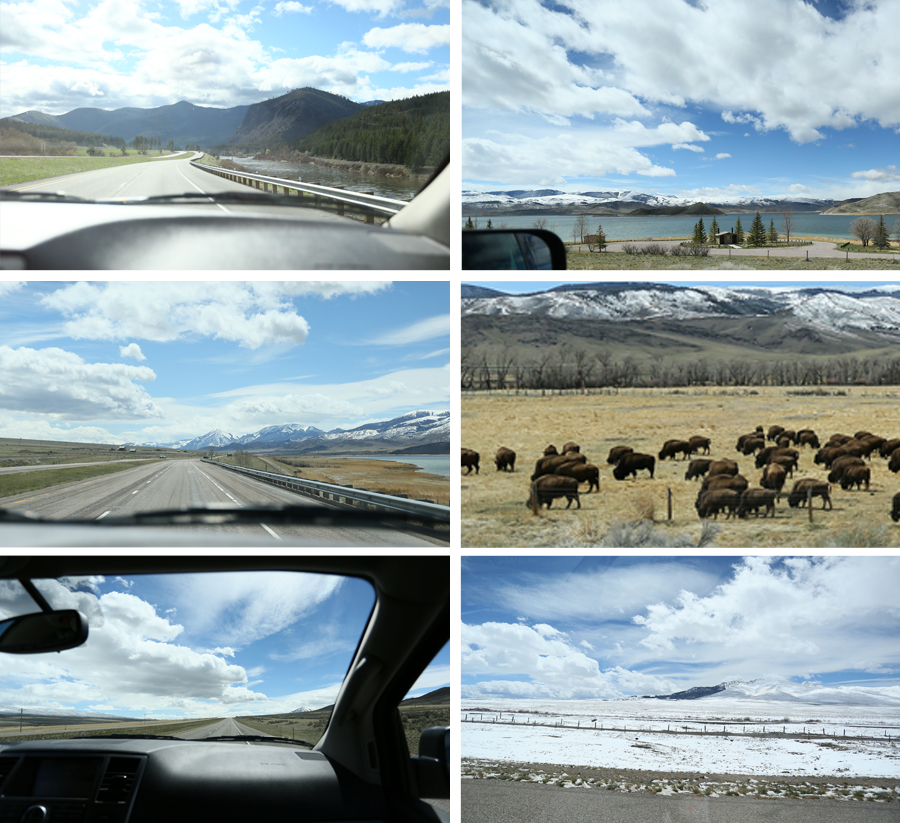 So – here I was- all ready to go. Jeans & flip flops. Walk out to get in the truck- it's snowing…and it continued to snow for the better part of the trip. Strange weather. But we saw some remarkable things along the way. BISON- we saw a heard of bison on the side of the road in Montana. Can I just tell you – I love western Montana. (I say western because I have not had the chance to see the rest of the state) It is AMAZING – I can't even express just how STUNNING that part of the country is & I live in a pretty gorgeous location to compare it to.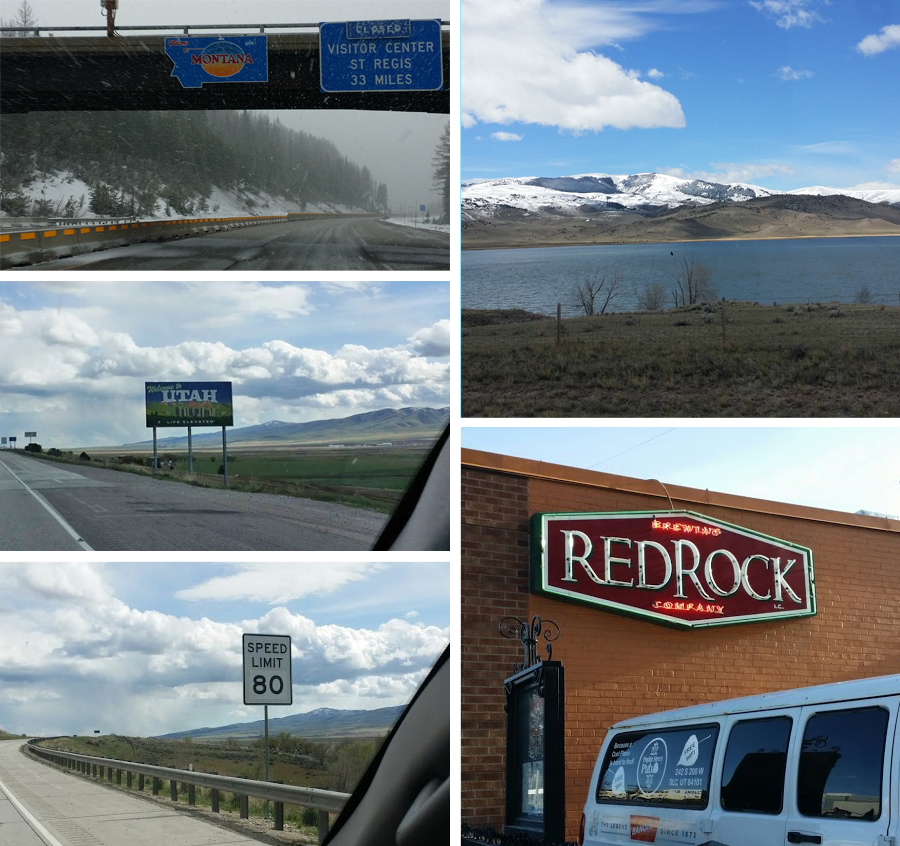 Did you know UT has 80mph speed limits?? That was nice because by the time we got to that point I was ready for the 10 hour drive to be over. We dumped our stuff in our room & headed to the brewery for some fried food. It was good but insanely busy. Not as peaceful as I had hoped after a long drive.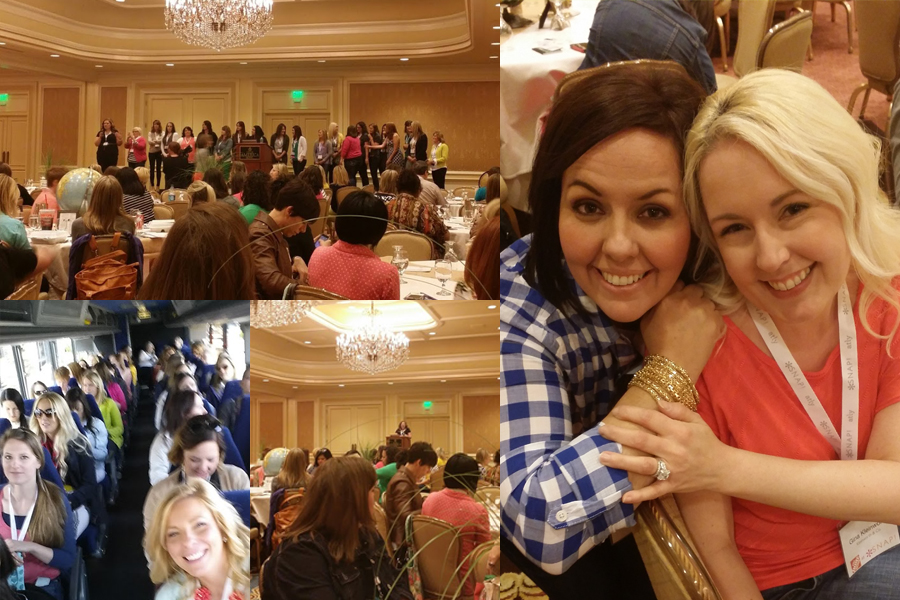 That night I ran into my sweet friend Desiree from The 36th Avenue in the lobby. Can I just tell you – she is every bit as nice in person (not that I was surprised). I think Desiree & I will be life long friends. She is a PHENOMENAL person & a good portion of the credit for where I am today is owed to her. I love her dearly – I so wish we had been on a weekend retreat so we could have chatted more. I could spend some serious time with her.
The next morning I joined a busload of ladies for a #ThriftStorePartyBus hosted by Brooke from All Things Thrifty. She ROCKS people!!! I adore her!!!! We went to a pickers dream & did some antique shopping. We also did a little prop shopping. Perfect way for me to kick off this adventure with prop shopping. The hubs was happy that we drove so we had room for my purchases. It was great.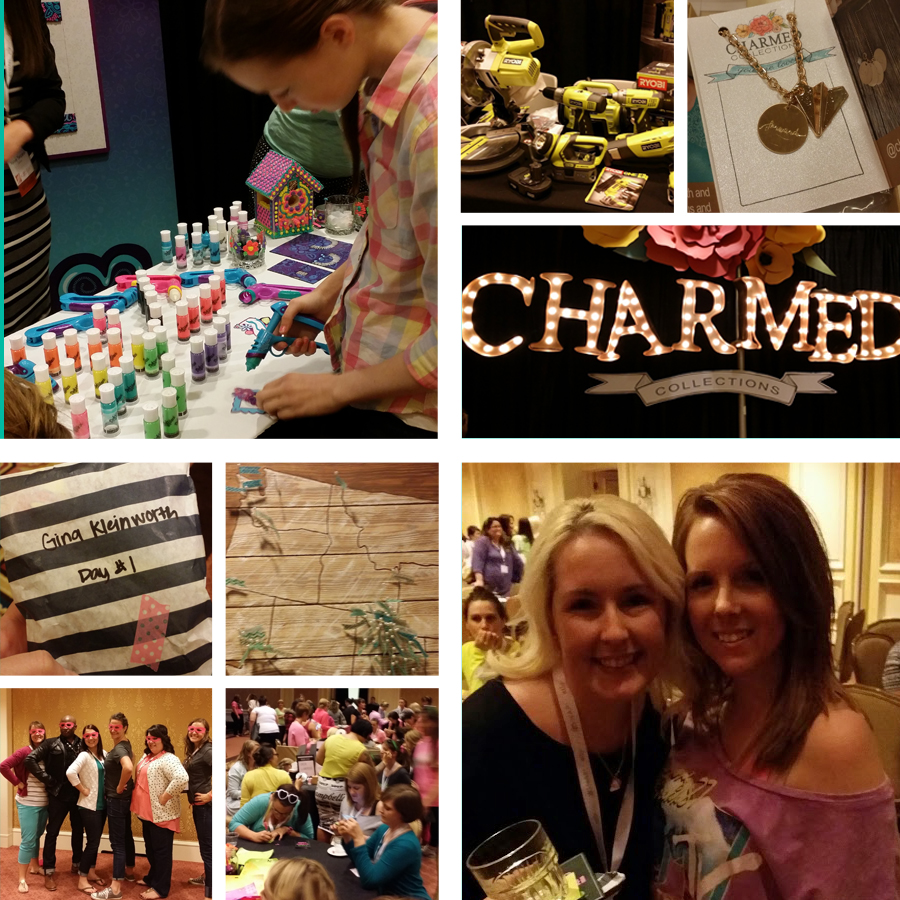 Each day I received a gift from my secret sister full of goodies & little things I love. That was SO NICE. We also had an 80's themed pajama party. I had the chance to spend some serious time with the fabulous Liz from Love Grows Wild & Samantha from Five Heart Home. We had some fun. We spent a lot of time together & it was great.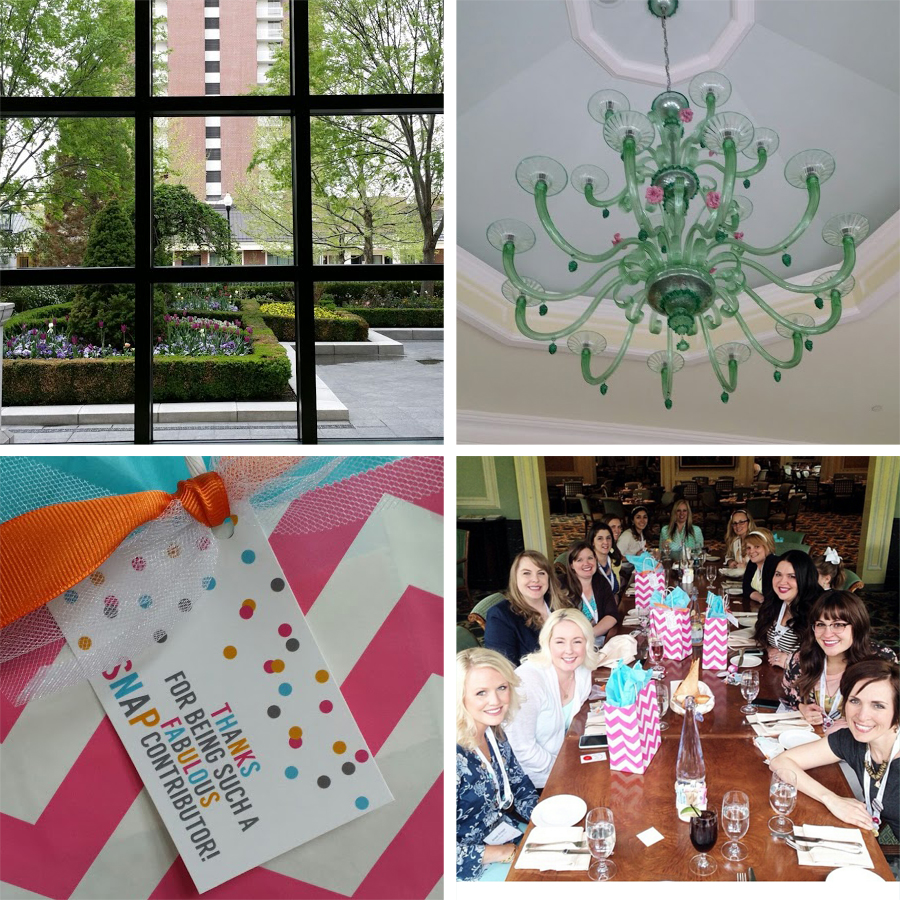 The second day all of us SNAP! contributors had the chance to break away from the hustle & bustle & have a nice quite & relaxing lunch with each other. It was great to meet them all one on one. Can I just say – Tauni is so incredibly sweet. She is also INCREDIBLY INSPIRATIONAL. She has had some pretty awesome experiences in her life & some pretty hard struggles too. I am so inspired by how she is able to do all she does. Thank you Tauni for everything- truly everything.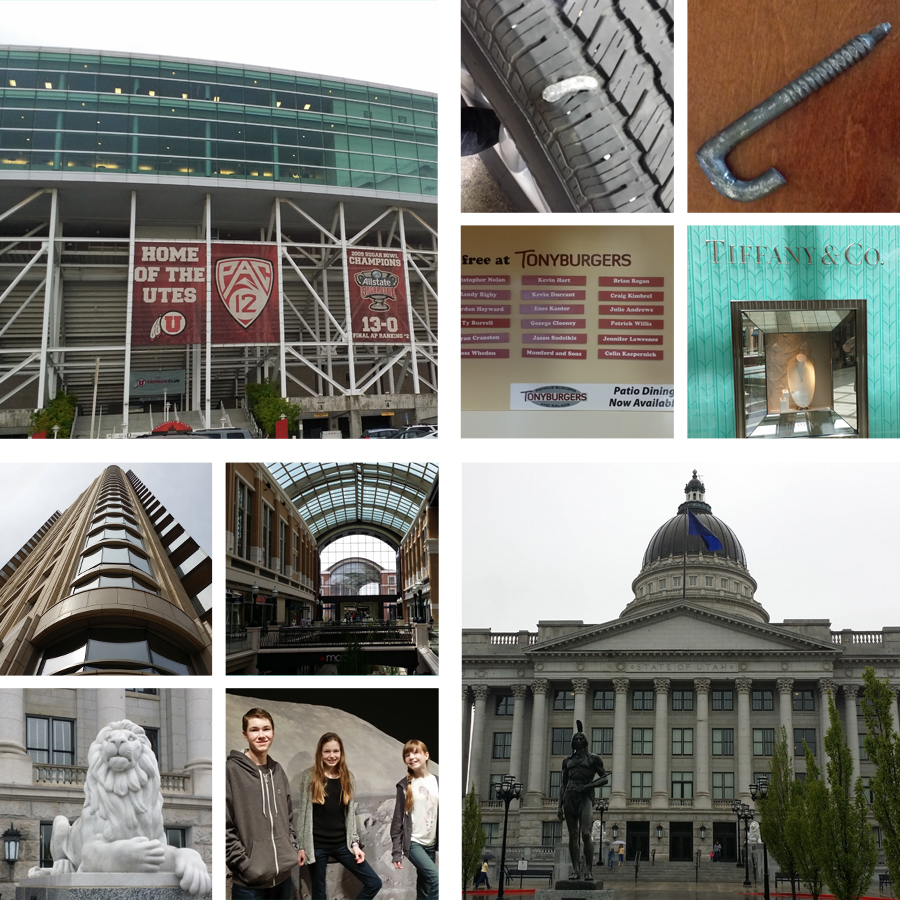 While I was busy with the conference – the family set out on some adventures.
The first day they got a HUGE piece of metal in our tire & spent half the day getting it replaced. Thanks Salt Lake City for the adventure.
They also visited the Planetarium, the State Capital building, saw a movie & visited the outdoor mall. They had some great food, they stopped at my favorite store- Tiffany's & swam in the hotel pool a whole lot. They somehow had time to visit some of the vendors with me while at the conference too. They had a great time.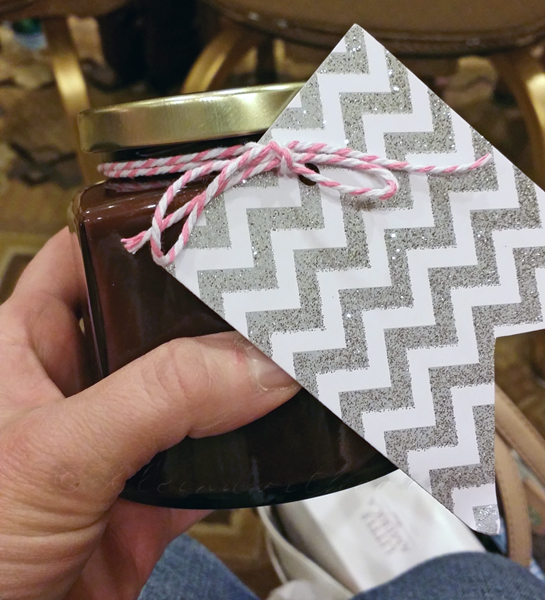 Amongst all the things on the schedule- my friend & contributor here – Gloria from Simply Gloria (who wasn't attending the conference) stopped by the hotel to meet with me. We grabbed some water, sat in a little corner & learned all about each other. We have so much in common & I loved getting to know her. We could be dangerous if we lived closer to each other- I think we would be together all the time. LOVE HER!! She brought me this homemade hot fudge- she really knows me I tell ya!!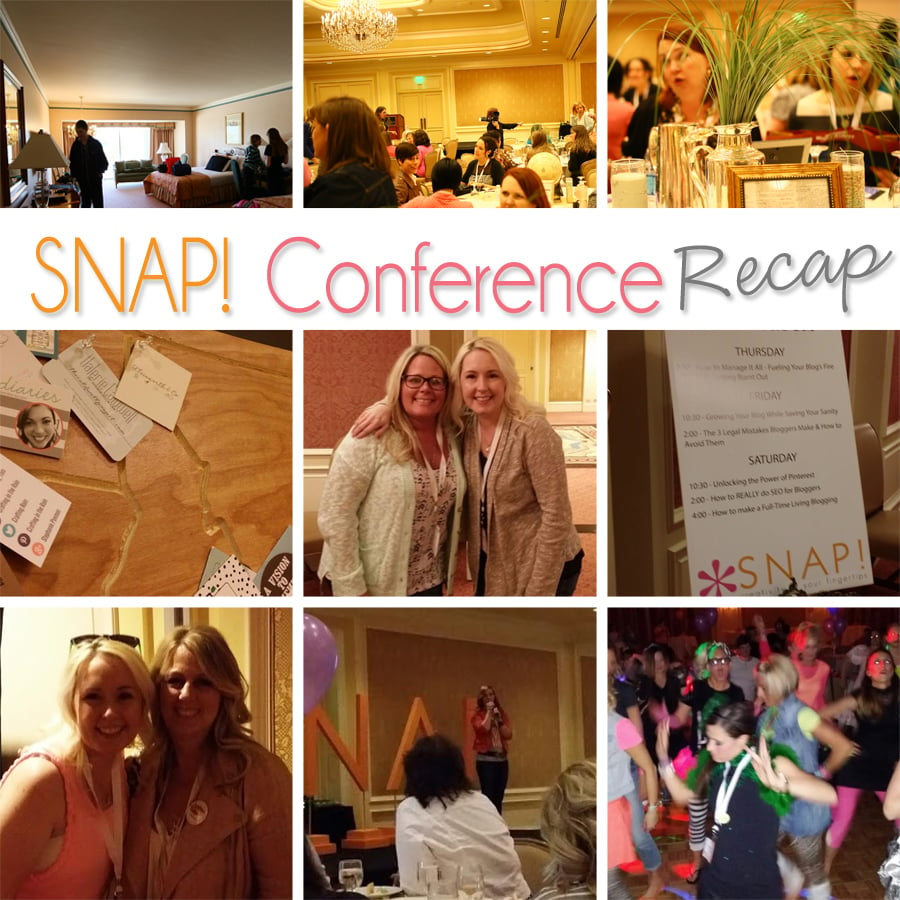 We had an 80's dance party – which we all sang & danced our hearts out. It was great. We had amazing speakers who were so inspiring. I had the chance to chat with the AMAZING Cheryl from Tidy Mom. We talked about everything under the sun for probably close to an hour. It was so nice to get some one on one time with her. I finally had the chance to meet my friend Kelly from Live Laugh Rowe in person. I also had some great moments with Kristi from I Should be Mopping the Floor & Claire from A Little CLAIREification. I didn't capture it- but Liz & Samantha & I had the chance to have a little wind down chat time with some of the greatest bloggers around- Jamielyn from I Heart Naptime, Kristyn from Lil'Luna & Becky from Infarrantly Creative were all so open & kind & giving with their time. I hope to get to know them all better in the future- it's truly inspiring to see what they have been able to accomplish. LOVE THEM ALL!!!! It was like a giant reunion – but for many of us we had never met in person. I can't wait to see these ladies again & again at as many places we can find a chance to get to at the same time. I did get a few moments with Jen from Tatertots & Jello- but she is in high demand. Hoping for another opportunity to get to know her better in person- she has been so wonderful to me over this past year.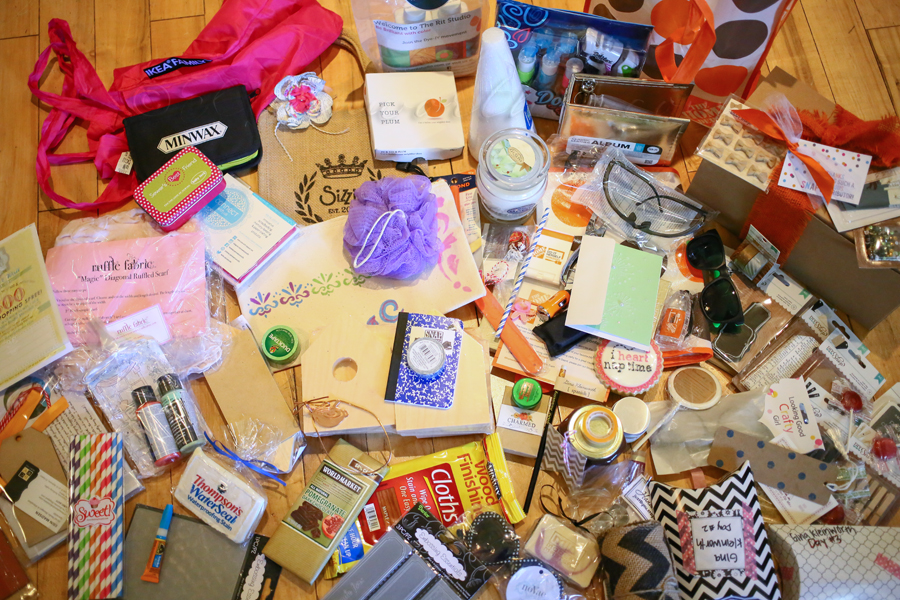 Did I mention the SWAG??? It was OFF THE HOOK!!!! Seriously – I knew I would get a bag of goodies at the beginning just because I had seen other recaps before. But the gifts just kept on coming. Every event, every class, every morning, every evening, every time we all got together as a group, gifts delivered to our rooms, gifts from the vendors, gifts from some of the bloggers I contribute for – like Mariel from Or So She Says – who gave me a candle in my favorite scent….Pina Colada. 🙂 Plus a bunch of goodies too. I was so touched & GRATEFUL for the generosity of all those involved & those I came in contact with. I can't express just how much it all means to me.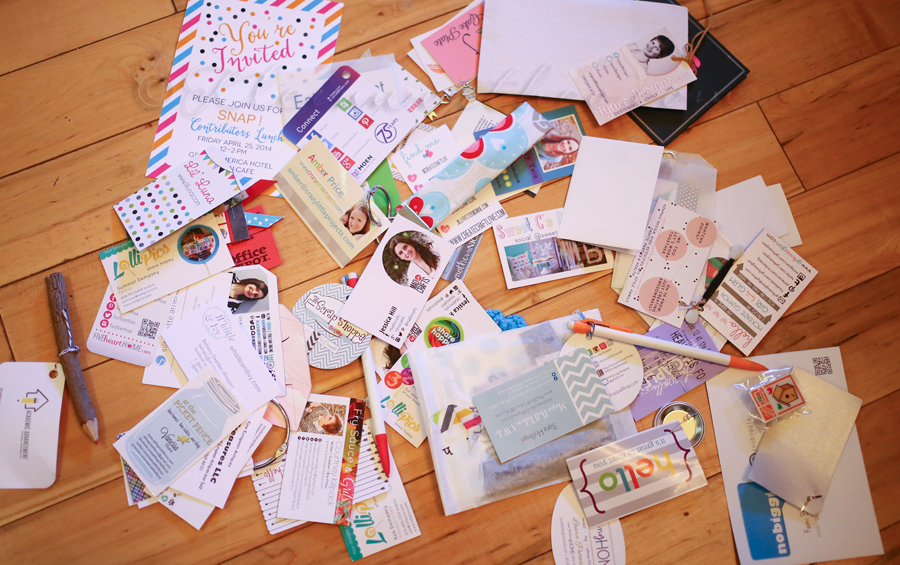 Finally – the business cards. I felt like I was passing out a ton. Looks like I only exchanged about 60. Which is a lot & doesn't count the vendors. But I guess I probably should have passed out more since there were 527 of us there to connect. I failed on that front. But there is always next year.
So there you have it- it was AMAZING!!!!!!!!!!! I can't express that enough.
If you can go- DO IT!! Hope to see you next year.