With so much happening in the summer months the last thing I want to do is spend a bunch of time in the kitchen. The weather is so incredibly beautiful here in Northern Idaho this time of year- I want to be out enjoying it. So because of that one thing I have been wanting to try to make is Ice Box Cake. I have seen so many people sharing them & I have had it on my to-do list for about a year. I kid you not!!! I wanted to make something that was quick that we could enjoy after BBQ but that wasn't going to heat up the house or take the whole afternoon.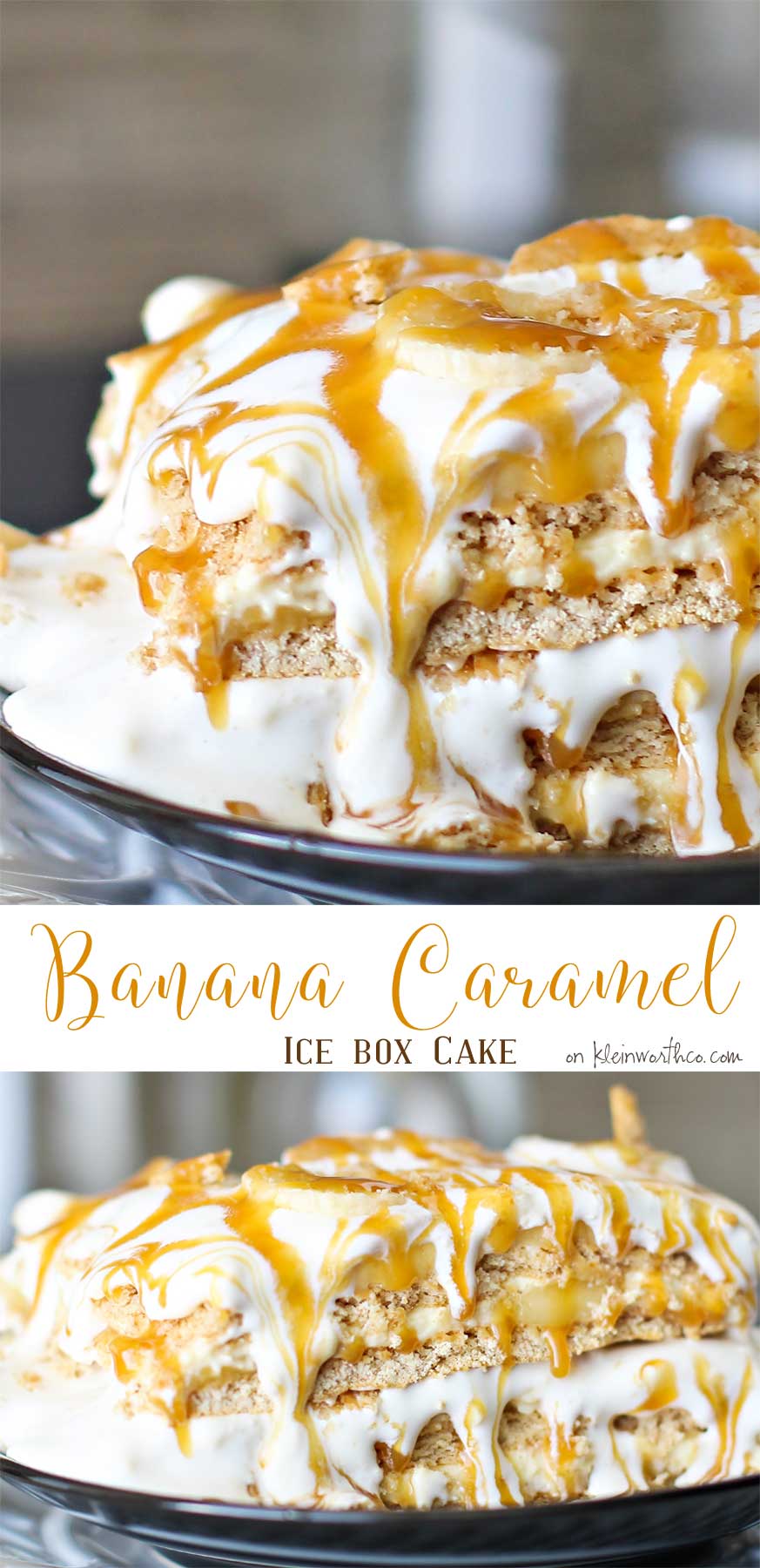 So I made Banana Caramel Ice Box Cake
It was simple & absolutely DIVINE I tell you. The hubs is a huge fan of banana & caramel- so this was a huge hit with him.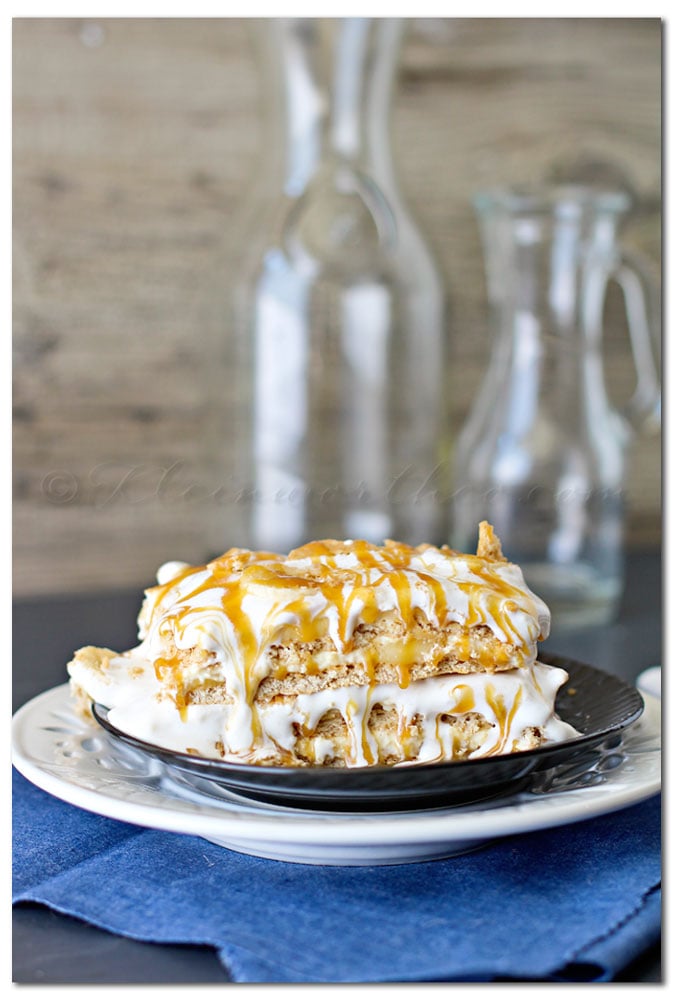 I literally whipped this up in less than 15 minutes & popped it in the fridge to do it's thing.
Awesome dessert ready & waiting for us come evening time.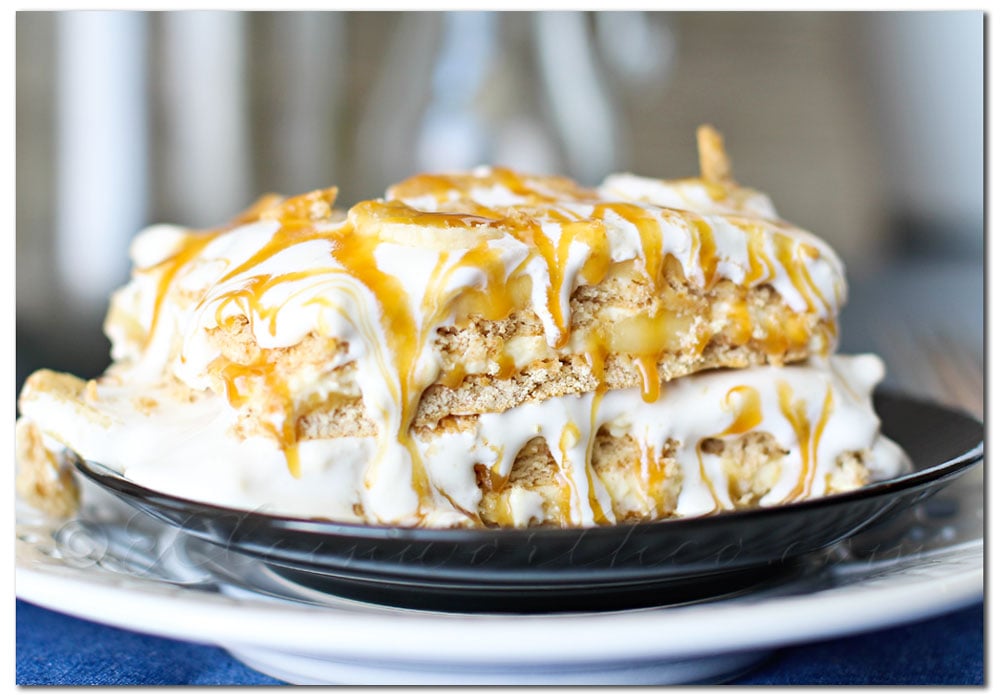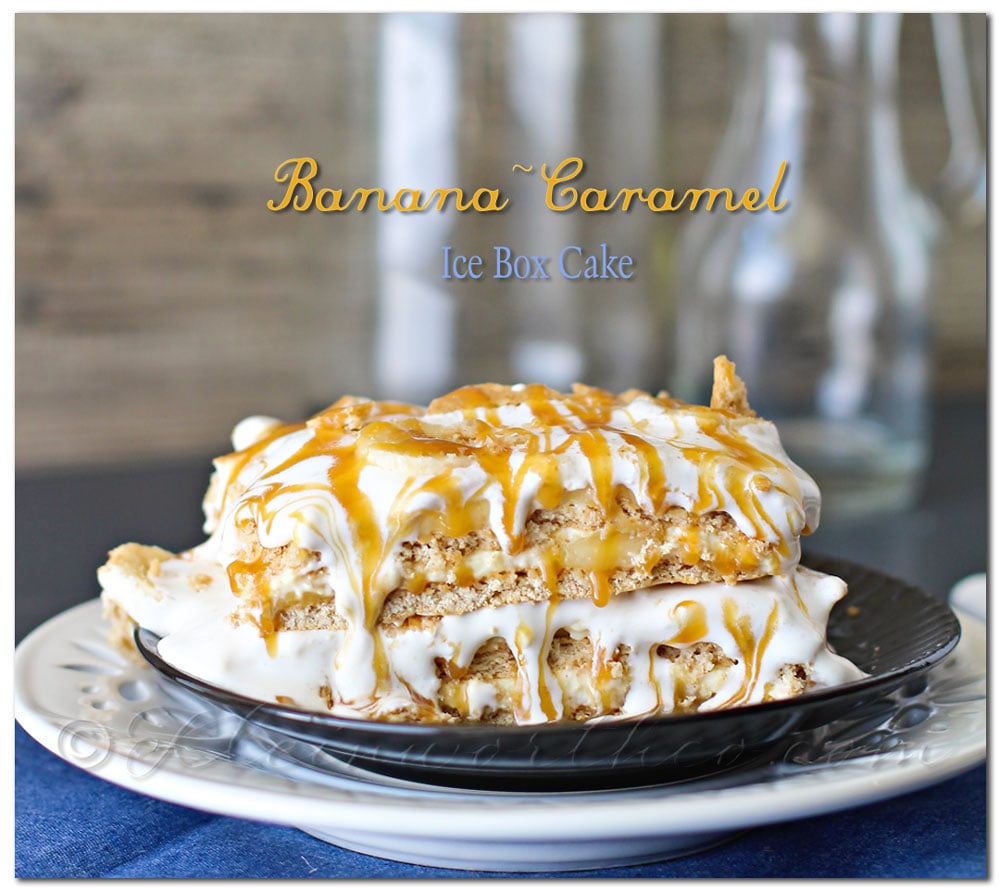 Banana Caramel Ice Box Cake
Ingredients
1 pkg instant banana pudding
1 cup cold milk
4 oz cream cheese
1 16 oz container whipped topping
2 sleeves graham crackers
4 ripe bananas
1 cup homemade caramel sauce
Instructions
Combine pudding mix & cold milk - whisk to thicken.

Add in 1/2 cup caramel & cream cheese- whisk to combine.

Fold in 1/2 of the whip topping.

Arrange graham crackers to cover bottom of 9x13 pan.

Top with 1/2 the pudding mixture.

Slice 1 banana & arrange pieces on top of pudding you just spread.

Repeat with layers again graham crackers, pudding mixture & another sliced banana.

Top with remaining whip topping & the remaining 2 bananas - sliced.

Sprinkle with remaining graham crackers - crumbled.

Cover & refrigerate for at least 4-5 hours to allow crackers to soften.

When serving you can do one layer- or like I did here- do 2 slices stacked & drizzle caramel sauce on top for more of a WOW factor.
This will be something you make again & again.
Don't forget to come back & join me on Mondays for Project 52
To see where I am linking today- visit HERE
[jetpack_subscription_form]