I had the pleasure of receiving a copy of the eBook Summer Thyme: Bittersweet Walnut Grove (Volume 3)

from the co-author herself, Kristy from Life n' Reflection. I always enjoy all the great ideas in their whole Bitter Sweet Walnut Grove series & so I jumped at the chance to preview this book too. One of the things that I tried first was the French Vanilla Ice Cream.
You see- I had made these Mini French Apple Pies & we didn't have any ice cream to go on top. We really didn't want to run to the store for just ice cream so I decided to use my new recipe found in the book instead. Turned out GREAT!!! I was thrilled to find that recipe in the book & will be using it again & again. Thank you Kristy.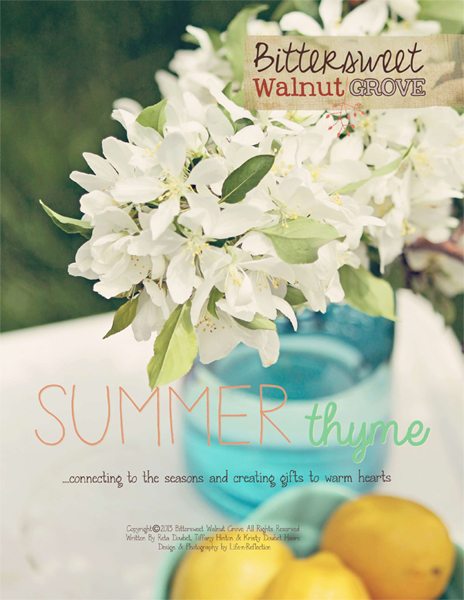 This book is loaded with all sorts of fabulous ideas like:
– Lemon Pie
-Deviled Eggs
– Applique patterns
-Sewing patterns
-Gifts
-Lemon glaze recipe
-Lemon Raspberry Coffee Cake
and SO MUCH MORE!!!!!!
Nearly 80 pages of ideas, recipes & tutorials to keep your creativity flowing all summer long.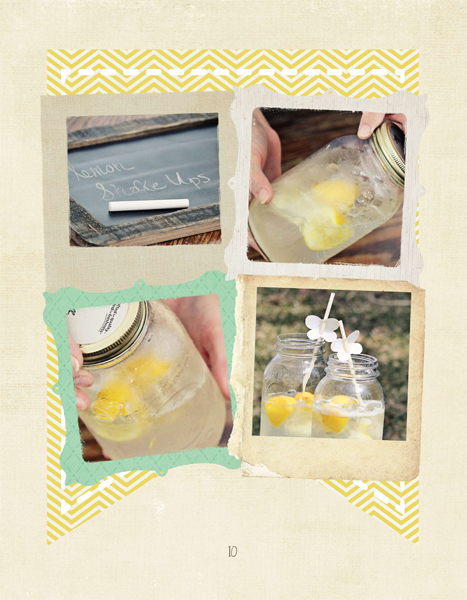 I also used Kristy's recipe for these Lemon Shake Up's when I had my Lemonade Stand with the kids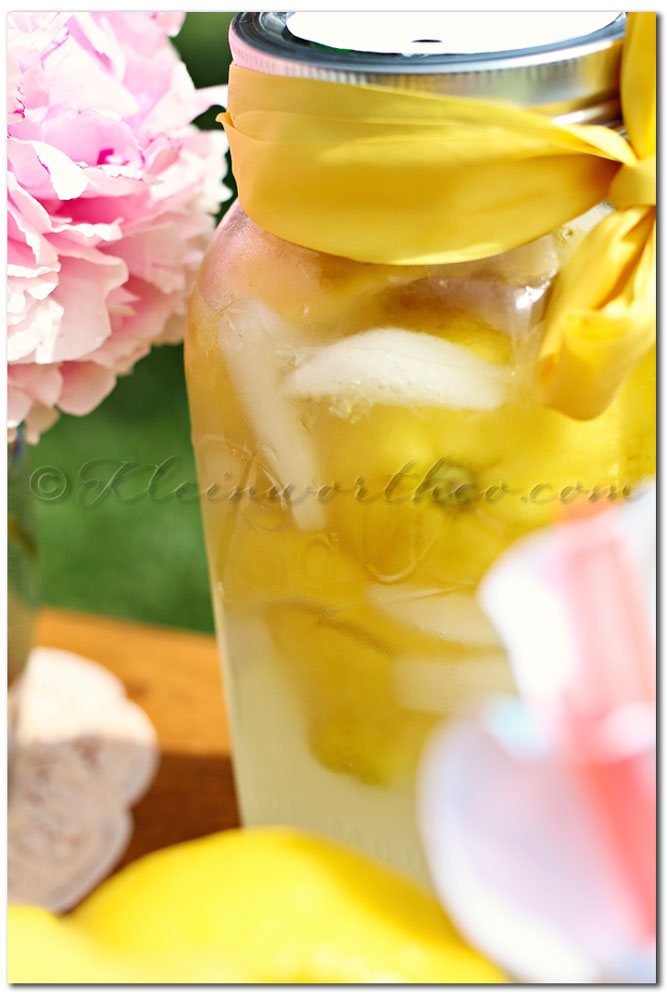 You remember that. It was great to have a recipe on hand just when I needed it.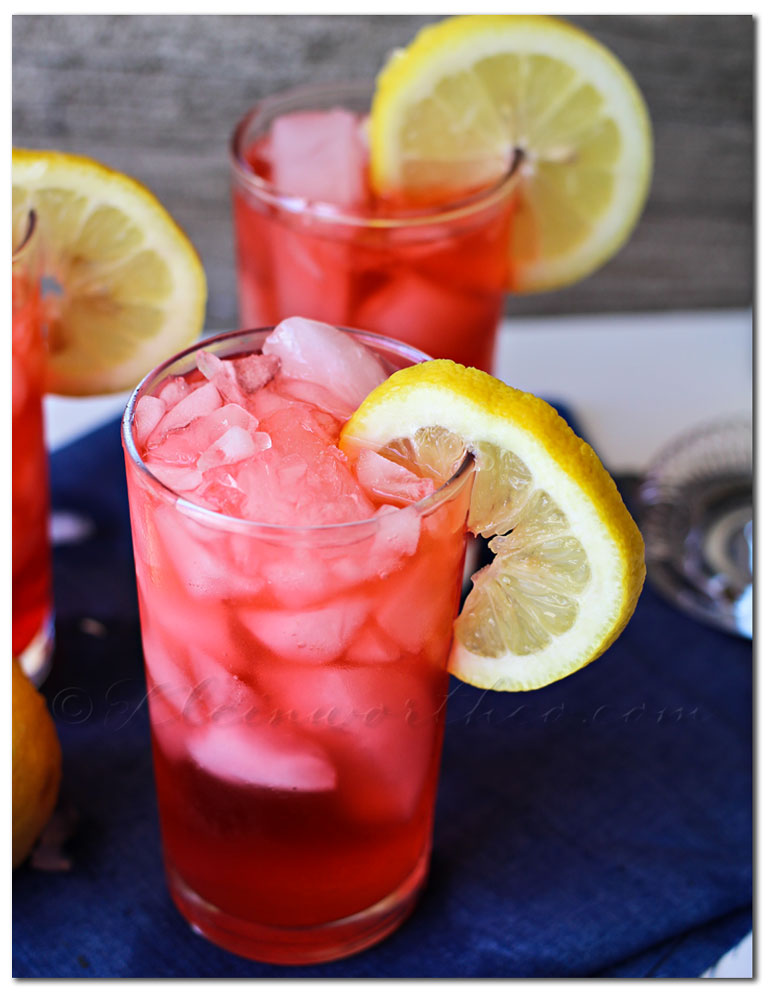 & when I made the Sour Shirley drink I shared last week.
So happy to be able to make the French Vanilla Ice Cream when I needed it for the Mini French Apple Pies.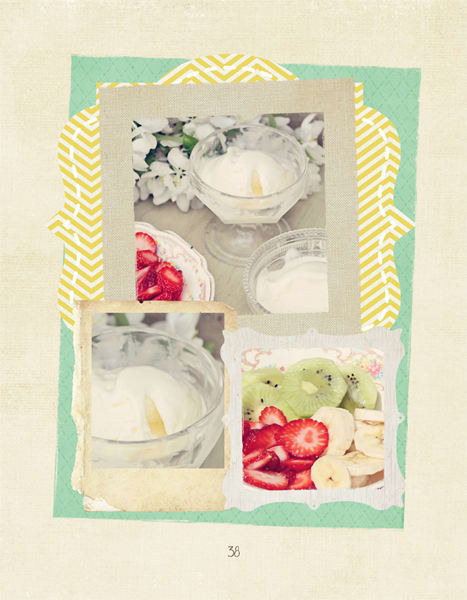 It was so good & saved the day when we wanted to enjoy the pies.
So I know- now you want to see the pies right??!! Have I teased it enough yet??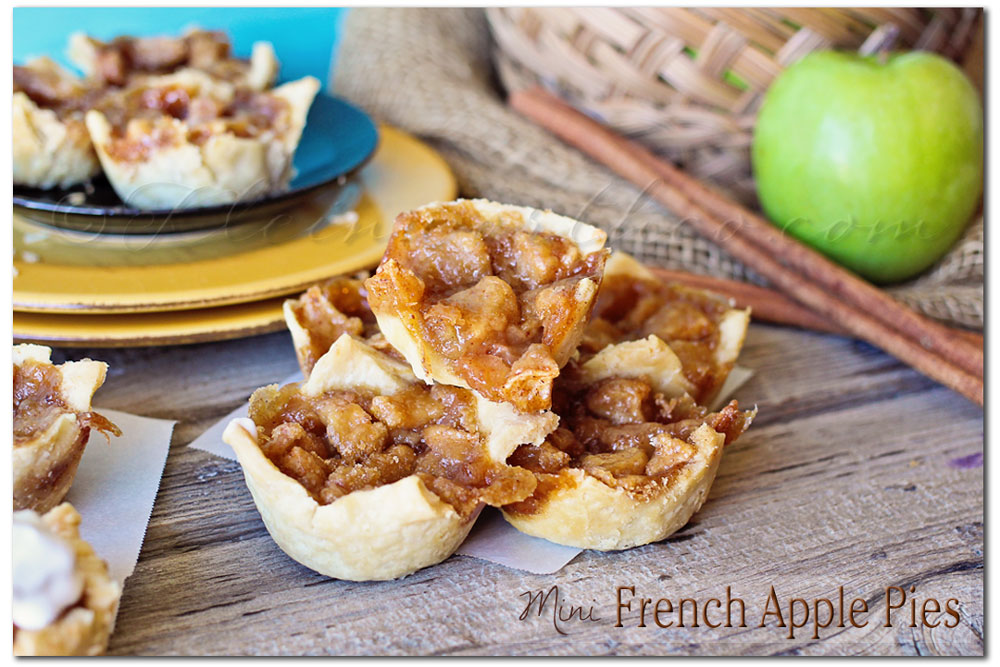 Here they are- so good. Just a couple bites each so less guilt than a whole slice.
They were perfect for the kids. Only wished that I had made more. This recipe yields 12.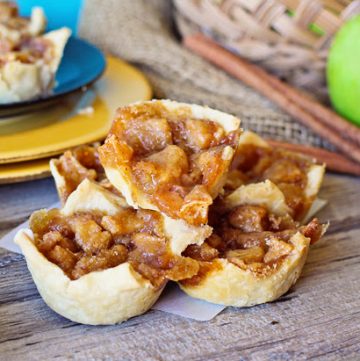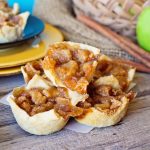 Mini French Apple Pies
Ingredients
Crust
1/3 cup + 1 tbsp shortening
1 cup all purpose flour
1/4 tsp salt
3 tbsp water
Pie Filling
2/3 cup sugar
1/8 cup all purpose flour
1/2 tsp cinnamon
dash salt
4 cups tart peeled apples - chopped
Topping
1/4 cup all purpose flour
1/4 cup packed brown sugar
1/4 cup stick butter
Instructions
Crust
Spray muffin tins with cooking spray.

Preheat oven to 425 degrees

Add all ingredients to bowl

Using 2 knives & crossing over or use a pastry blender combine until crumbly.

Gather into a ball, shape on floured surface.

Roll out with floured rolling pin.

Cut into squares & push into muffin tin cups.
Pie Filling
Add all ingredients in large bowl & toss to coat apples.

Fill each mini pie crust to the top (as they cook they will shrink)
Topping
Add all ingredients to bowl & mix with fork- breaking up until crumbly.

Sprinkle a spoonful of topping over each pie
Bake 30-45 minutes checking every 5 minutes after you reach 30 minutes.
They are done when they are golden brown & bubbling.
You can pick up a copy of Summer Thyme: Bittersweet Walnut Grove (Volume 3)

where you can get either the Kindle version or the paperback.
Makes a really lovely gift too – so be sure to buy two copies.
Don't forget to come back & join me on Mondays for Project 52
To see where I am linking today- visit HERE
[jetpack_subscription_form]