Homemade Apple Fritter Recipe is the perfect way to start a chilly fall day. Sweet apple filled goodness make these apple fritters a delicious breakfast!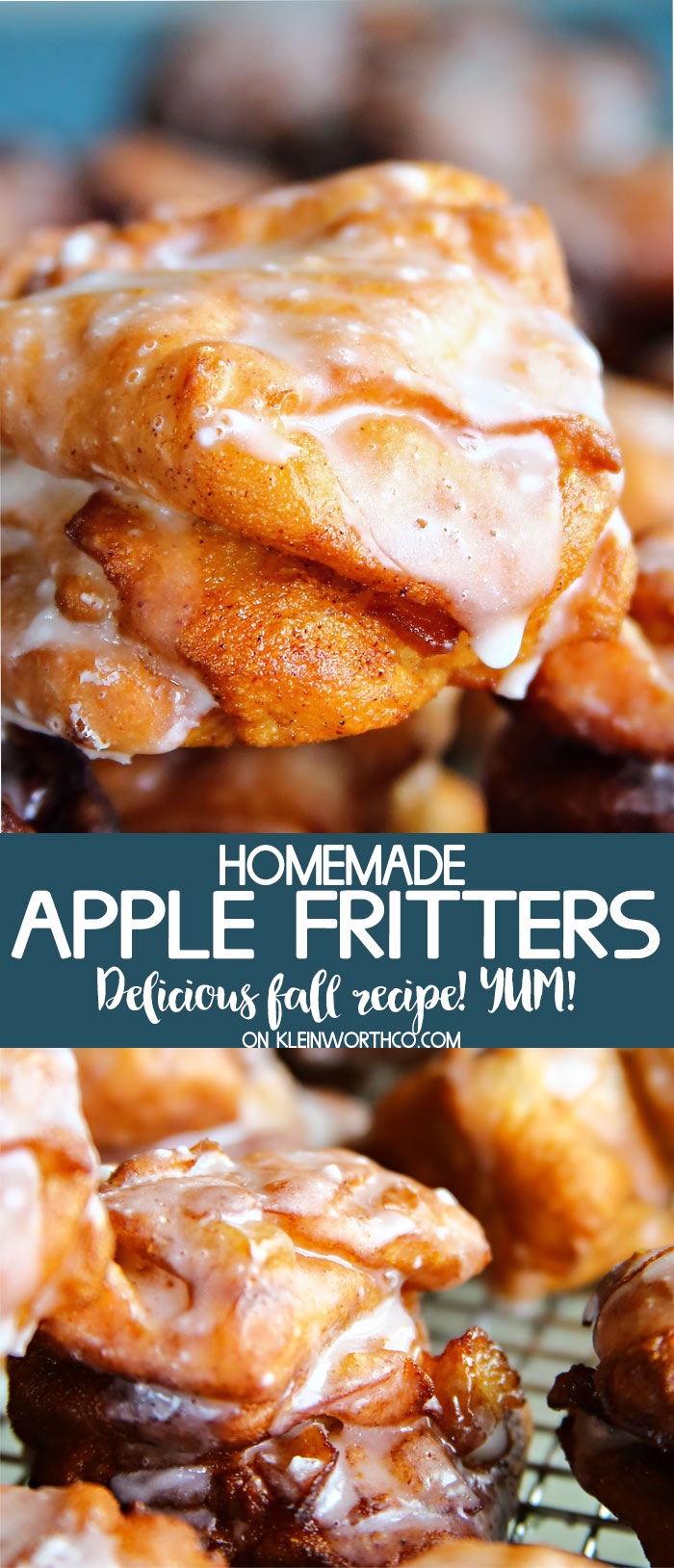 What is your favorite donut? I usually love cake donuts but my hubs & my son are absolutely crazy for apple fritters. That is the #1 donut they will always pick whenever we go to the donut house. While I have found ways to make my own homemade donuts, I had never made my grandmother's homemade apple fritters recipe until now. Boy I tell you, they sure were in heaven with this one. YUM!
Apple Fritters
This post contains some affiliate links. Click here to read my full disclosure policy.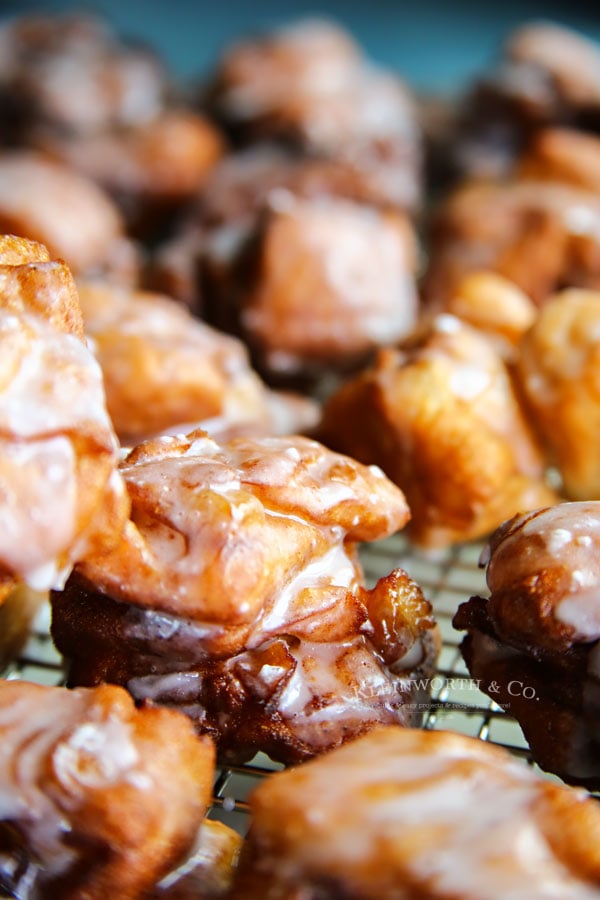 It's pretty simple really. It starts with our 1-hour cinnamon roll recipe but instead of baking it into cinnamon rolls, we stuff it full of apple filling & fry it. Then we coat it with a delicious sugar glaze & it's breakfast goodness all right there.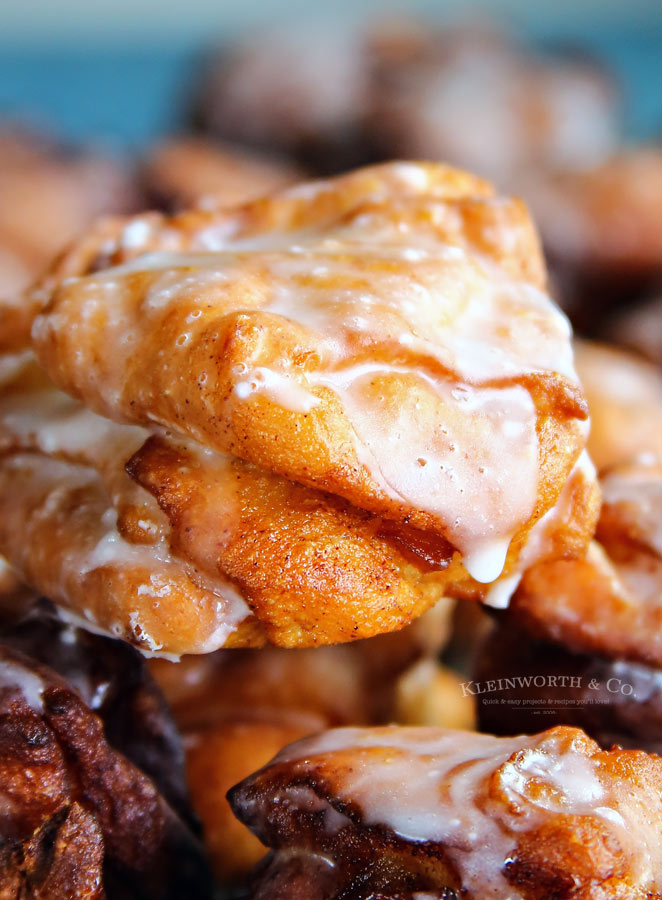 Homemade Apple Fritters Recipe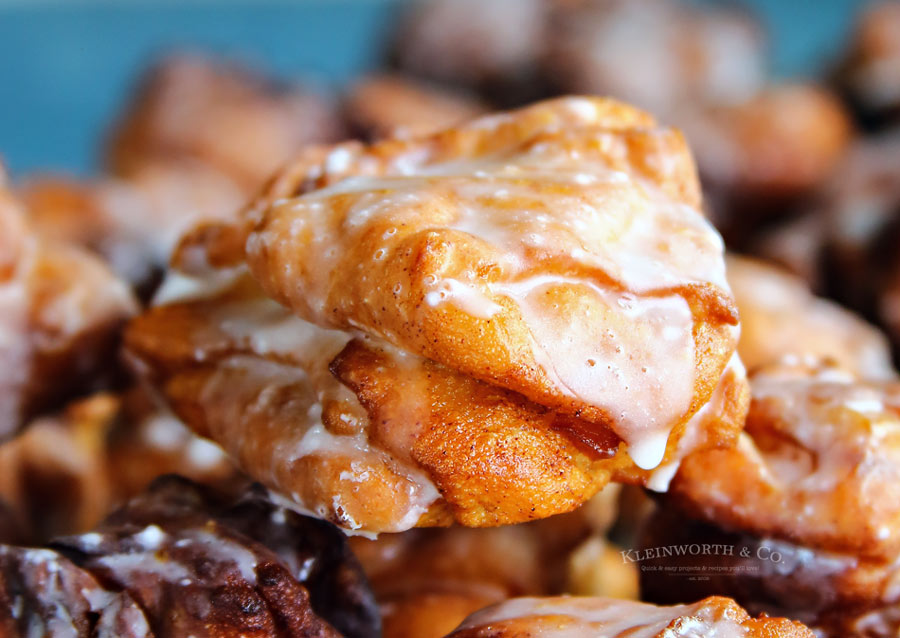 If you love apple fritters- you have to make this Homemade Apple Fritters Recipe. SO GOOD!
Be sure to bookmark your favorites here so you have them handy, or Pin them to your favorite recipes board on Pinterest.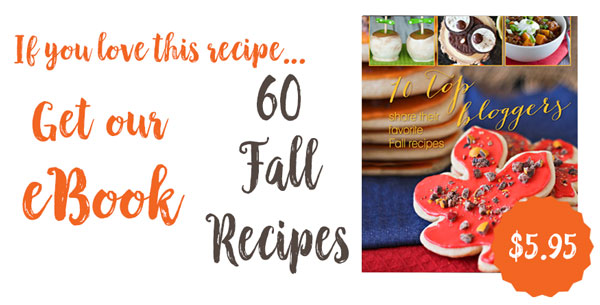 Apple Fritter Recipe
If you make this recipe- please leave a link or tag me on Instagram @KleinworthCo
Looking for more breakfast recipes?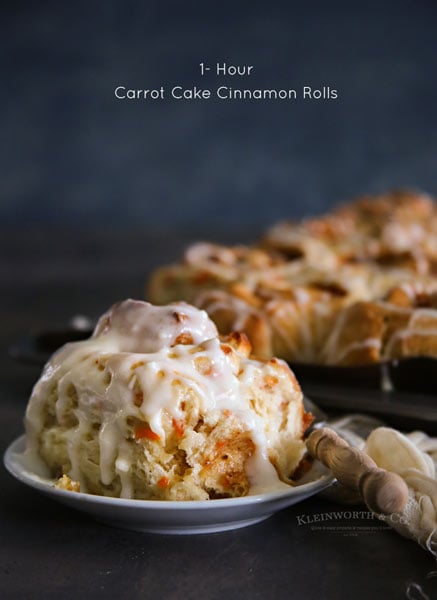 One Hour Carrot Cake Cinnamon Rolls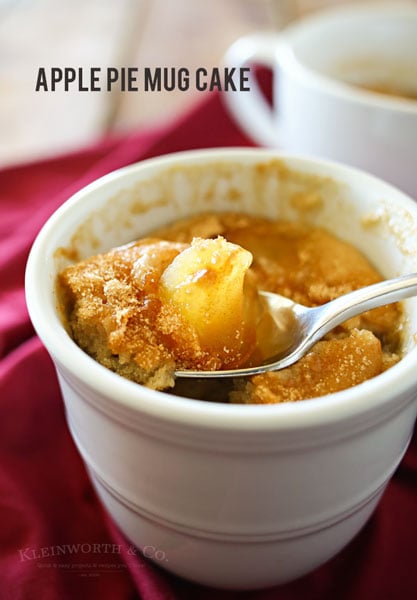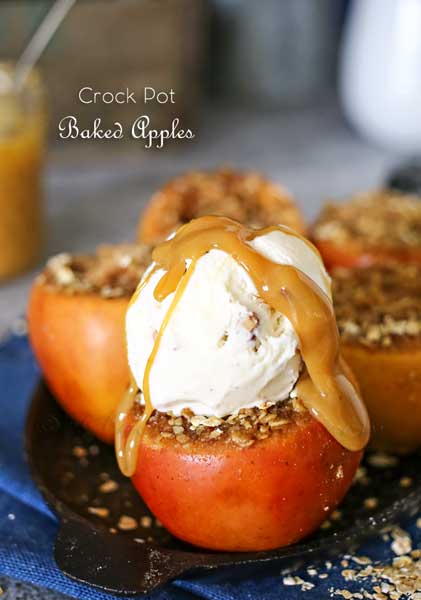 Homemade Apple Fritters Recipe
Homemade Apple Fritter Recipe is the perfect way to start a chilly fall day. Sweet apple filled goodness make these apple fritters a delicious breakfast!
Servings: 20
Ingredients
Dough
1 cup warm water 115 degrees is perfect
¾ cup buttermilk- room temperature
½ cup granulated sugar
5 tbsp butter- melted & slightly cooled
3 tbsp dry active yeast
½ tbsp table salt
2 large eggs- room temperature
5-1/2 cups all-purpose flour
½ tsp cinnamon
1 1/2 quarts canola oil for frying
Filling
4-5 medium apples
1/4 cup unsalted butter
1/4 cup brown sugar
2 tsp cinnamon
1 tsp vanilla
1/8 tsp salt
1 tsp apple cider vinegar or lemon juice
Glaze
2 cups powdered sugar
1/2 tsp vanilla extract
2 tbsp milk
Instructions
Dough
In a large mixer bowl, combine water, buttermilk, sugar, melted butter & yeast, stir & then allow to sit approx 15 minutes for yeast to proof. (you know it's ready when it's puffed & frothy)

Add in eggs, salt & flour & mix together slowly using a dough hook until flour is incorporated

Set on med-low speed & mix/knead 10 minutes

Once mixed, let rest 10 minutes while you make your filling & preheat the oven
Prepare the filling
Peel, core, & chop the apples into small pieces

Place a large saucepan over medium heat, & melt the butter.

Add sugar & stir it in until the sugar melts.

Add the apples, cinnamon, vanilla, salt, & apple cider vinegar.

Cook the apples, stirring occasionally until they are golden & caramelized, & almost all of the liquid has evaporated from the pan. (15-20 minutes)

Scrape the apples into a shallow pan or bowl, and refrigerate them until they're room temperature or cooler.
Assemble & cook
Dust your work surface with flour & turn dough out onto your work surface.

Roll it into a thin layer about 1/2-inch thick.

Spread half of the apples over half of the dough.

Fold the dough over on itself, and press down gently to seal the apples into the middle of the dough.

Press the dough out into a thin rectangle again, flour it as necessary to keep it from sticking.

Add the rest of the apples on half of the dough, and fold it over itself again. (This process helps distribute apples randomly throughout the dough layers.)

Pat the dough back into a thin rectangle.

Use a bench scraper or large sharp knife to cut the dough into small squares, about 1 1/2" or so. Line two baking sheets with parchment

Gather together about 4-5 squares (total weight 2.5-3 oz) & press them together into a patty, pinching them at the top to help secure them. (it's okay for them to be odd shaped or for some apples to poke out)

Place a fritter on a baking sheet, then repeat until all of your fritters are formed.

Cover the fritters loosely with a cloth and let them rise in a warm place for about 30 minutes.

Toward the end of the fritter rise time, preheat the frying oil into a medium-large saucepan, and insert a deep fry thermometer.

Turn the heat to medium and heat until the oil reaches 350 F.

(During the frying process, keep a close eye on the thermometer and monitor the temperature carefully.)

Place 2-3 fritters at a time in the oil and fry them for 1-2 minutes per side, until they are puffed and golden brown.

Once cooked, remove them from the oil using a slotted spoon & place them on a paper-towel lined wire rack to cool.

Repeat with the remaining fritters. (keep a close eye on your oil temperature & adjust your heat accordingly)
Glaze
Whisk together all glaze ingredients.

Drizzle on the fritters, or spoon it on.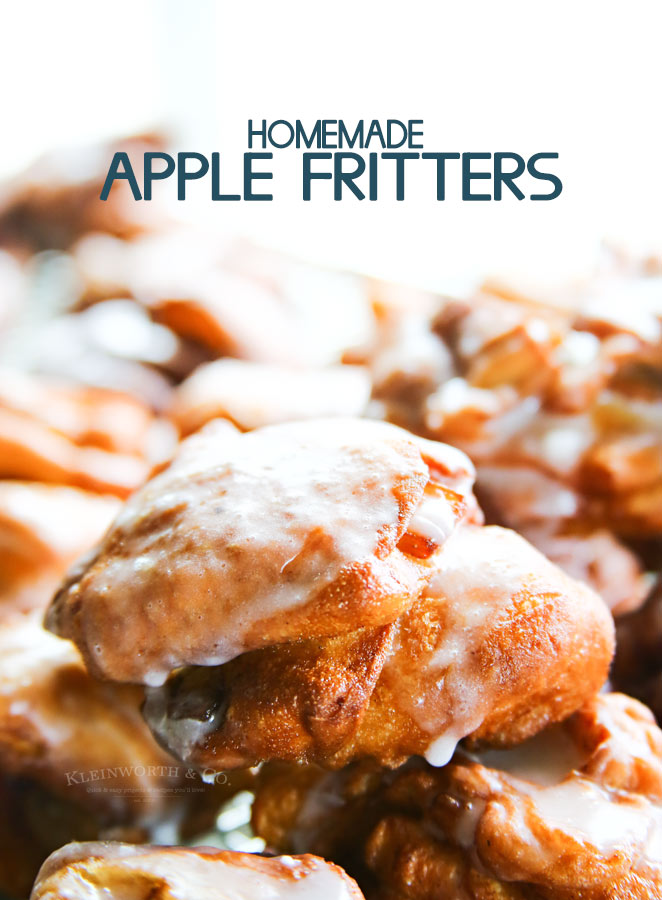 Don't miss these great ideas from these bloggers….
Pear & Walnut Cake with Honey Buttercream | livforcake.com
No Bake Pumpkin Cheesecake | Spend with Pennies