Do you love Cherry Pie this time of year??  I know my family does.  For me- I don't really like to wait for the pie itself- plus all that filling is a bit much for me.  I prefer to make the filling & use it to drizzle on other things- more like a topping than a filling.  But the recipe for it remains the same.  So I thought I would share with you my recipe for
It's super simple & you can store it in a jar in the fridge for whatever you might need it for.  Give it a try in a pie- or top it on your vanilla ice cream with a little graham cracker- oh so delectable!  Seems like it's the perfect, All-American treat this time of year isn't it??!!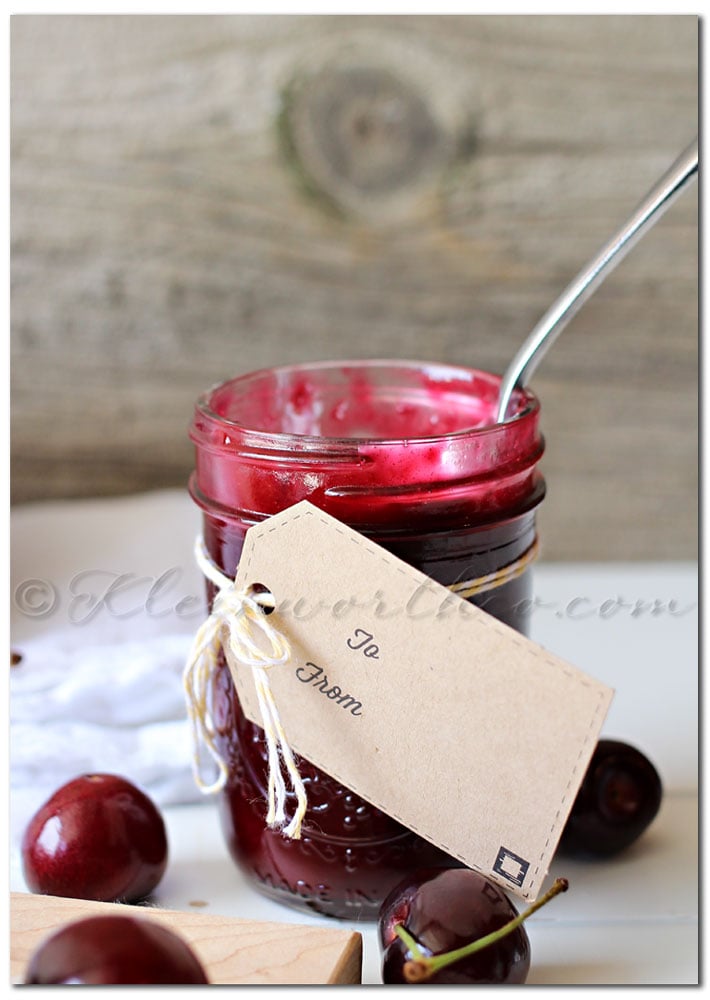 Something about the color – just pulls me right in & makes me want some.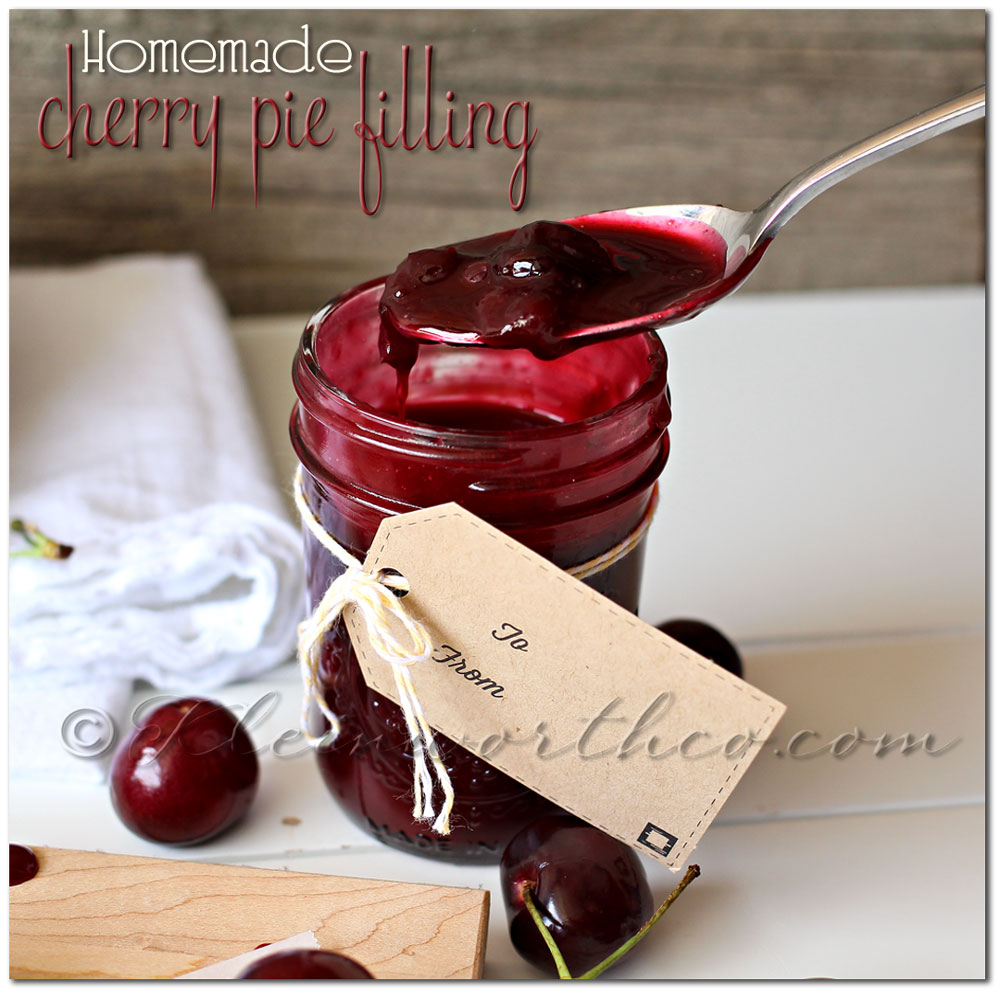 Special thanks to my son who was so kind to help me with holding the spoon while I snapped away  🙂 
Homemade Cherry Pie Filling
Ingredients
2 cups pitted cherries- sliced in half
1 tbsp water
1/3 cup granulated sugar
2 tbsp cornstarch
dash of cinnamon
pinch of salt
1 tbsp lime juice
Instructions
In a medium saucepan, heat cherries & 1 tbsp water over medium heat until they release their juices & soften. (about 10-15 minutes)

In a separate bowl- whisk sugar, cornstarch, cinnamon & salt.

Once your cherries have cooked 10-15 minutes, pour in dry mixture & thoroughly combine.

Heat & stir constantly until mix thickens- 2-3 minutes.

Remove from heat & stir in lime juice.

Transfer to glass jar & let cool in refrigerator.
Don't forget to come back & join me on Mondays for Project 52
To see where I am linking today- visit HERE
[jetpack_subscription_form]