Homemade Cherry Pie Filling is simple to make. Use it not only to fill your pies but it makes a great topping on cakes and ice cream too.
Do you love Cherry Pie this time of year?? I know my family does. For me- I don't really like to wait for the pie itself- plus all that filling is a bit much for me.
I prefer to make the filling & use it to drizzle on other things- more like a topping than a filling. But the recipe for it remains the same.
Scroll to the bottom for the Printable Recipe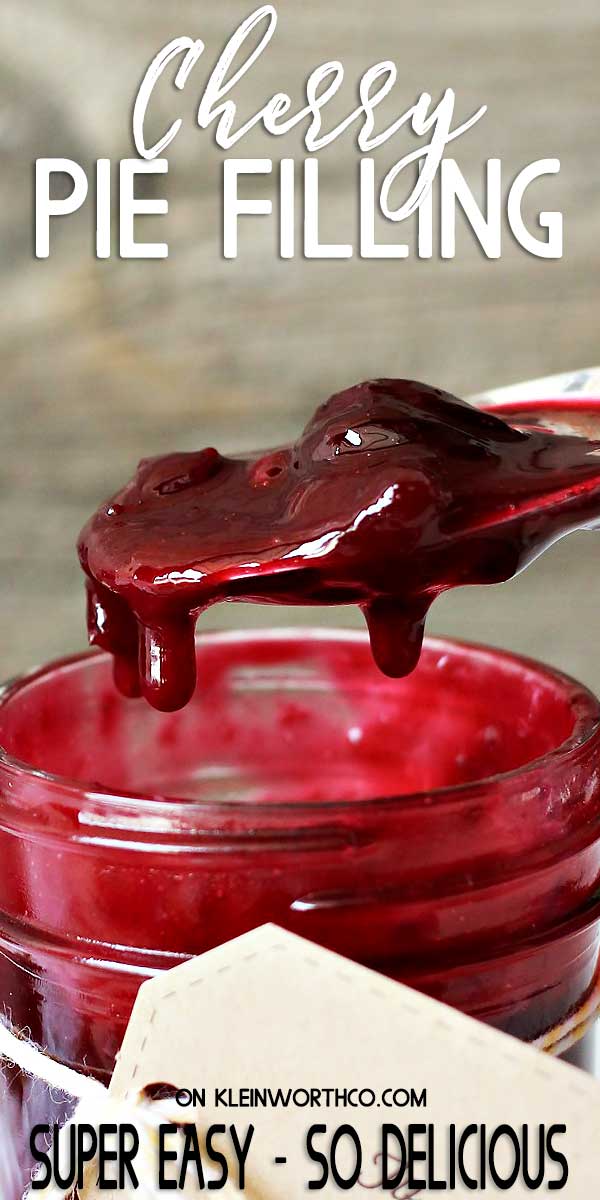 It's super simple & you can store it in a jar in the fridge for whatever you might need it for. Give it a try in a pie- or top it on your vanilla ice cream with a little graham cracker- oh so delectable!
Seems like it's perfect, All-American treat this time of year isn't it??!!
Cherry Pie Filling
This post contains some affiliate links. Click here to read my full disclosure policy.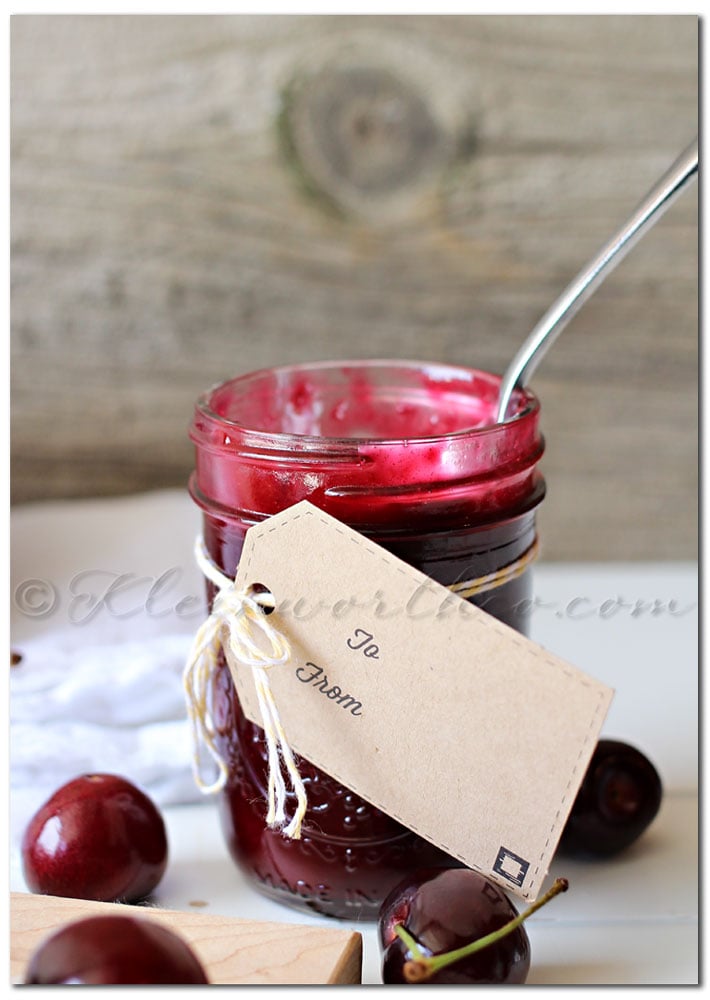 I never really knew the joy of fresh cherries or cooking with cherries until I met the hubs. We lived close to an area with a lot of orchards and would go cherry-picking occasionally. It was so fun.
I absolutely fell in love with fresh cherries and we almost always had some on hand during the peek season.
But when I realized I had way too many for us to reasonably eat, I knew I had to make some recipes to prolong the time we could enjoy them.
I love making this cherry pie filling because it gives me something delicious to add to so many different recipes – like ice cream and cheesecake.
Here are some commonly asked questions
Can I use frozen cherries?
Yes, absolutely, that will work just fine. Just be sure to thaw them & pat them dry before using.
Can I use a sugar substitute?
I have not personally tried it, so I can't say how that would turn out. But if you would like to try it, I suggest a product that offers a 1:1 swap. Please let me know how it turns out.
Can this cherry pie filling be frozen?
Yes, I do it often. I like to make several batches of this and store it in freezer-safe containers so we can enjoy it all year long.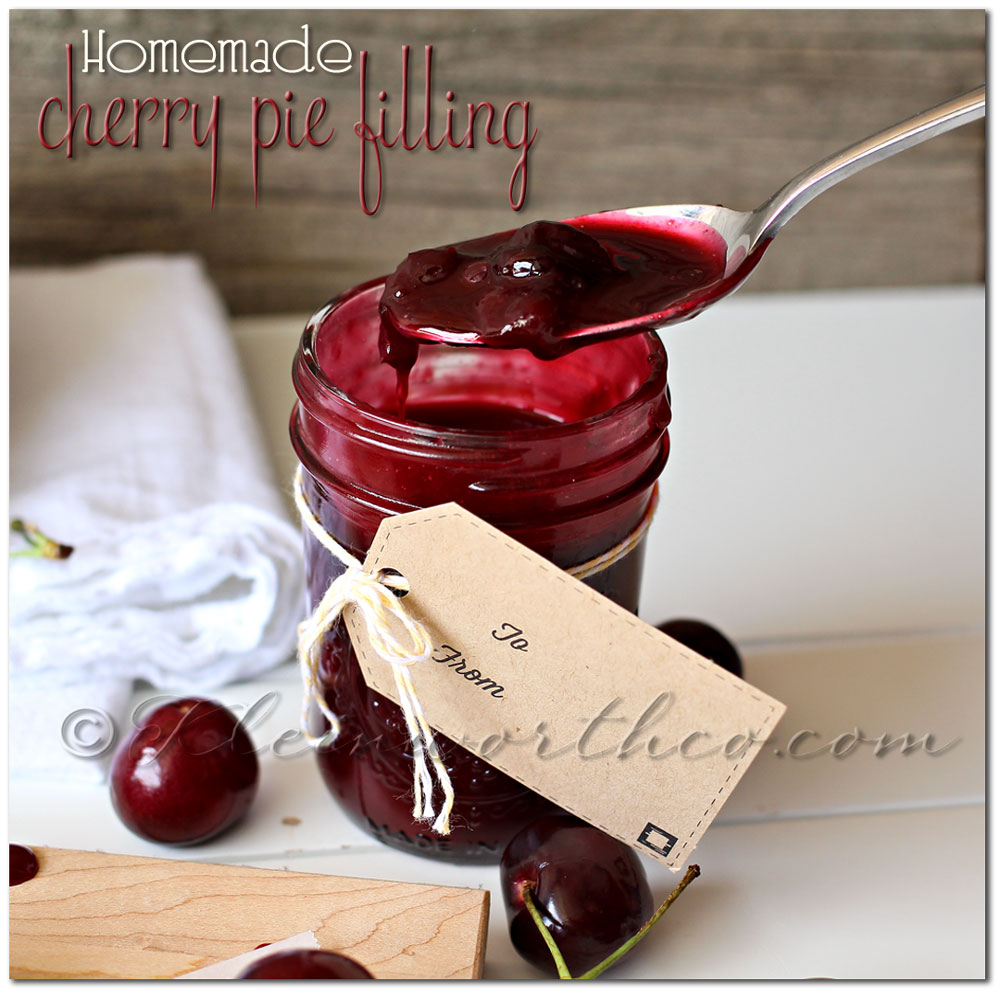 How many can this serve?
This recipe makes about 12-16 ounces, so it will depend on what you are using it for. This is the perfect amount to fill 1 – pie crust. But I usually use about half of it to top a 10″ New York cheesecake.
recipe for cherry pie filling
Can this recipe be doubled?
You can, and we do it often. It might take a bit longer to get all those cherries to soften during the cooking process, but doubling works fine.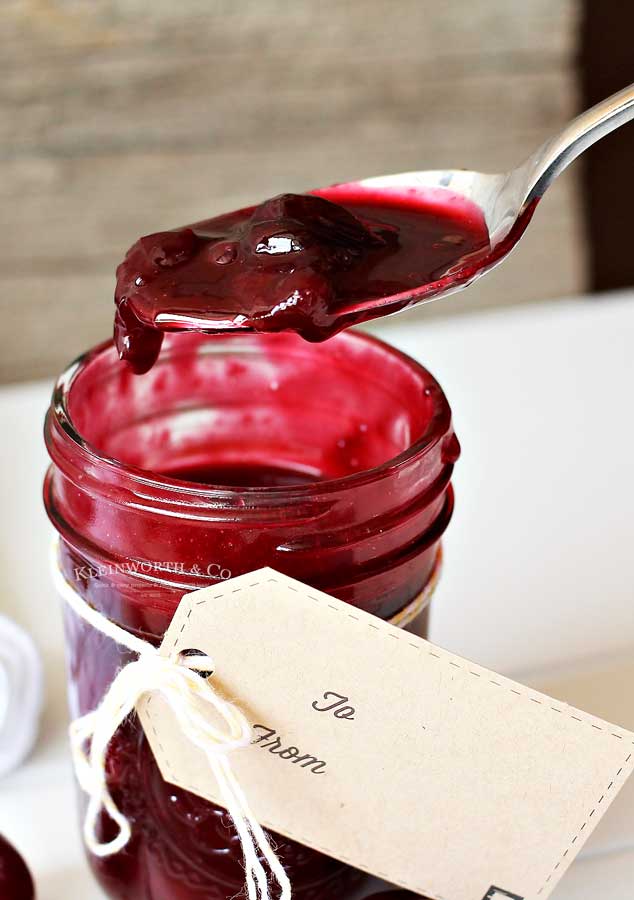 HOW DO YOU MAKE Homemade Cherry Pie Filling?
In a medium saucepan, combine cherries & water over medium heat. Stir occasionally and cook until the cherries release their juices & soften. -about 10-15 minutes.
While the cherries are cooking, whisk sugar, cornstarch, cinnamon & salt together in a separate bowl.
Once your cherries have cooked 10-15 minutes, pour in the dry mixture & stir well.
Continue to cook, stirring constantly until mix thickens. About 2-3 minutes.
Remove from heat & stir in the lemon or lime juice.
Carefully transfer to glass jar & let cool in refrigerator.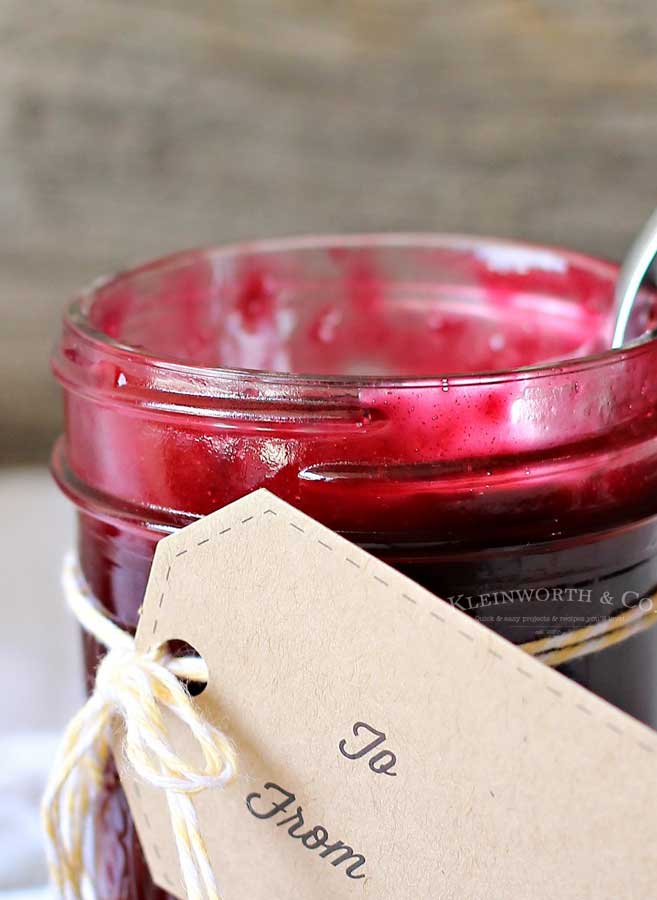 What is the best way to store leftover cherry pie filling?
Just keep it refrigerated for up to 7 days. As long as you don't let it sit out at room temperature for too long, this should keep well when chilled.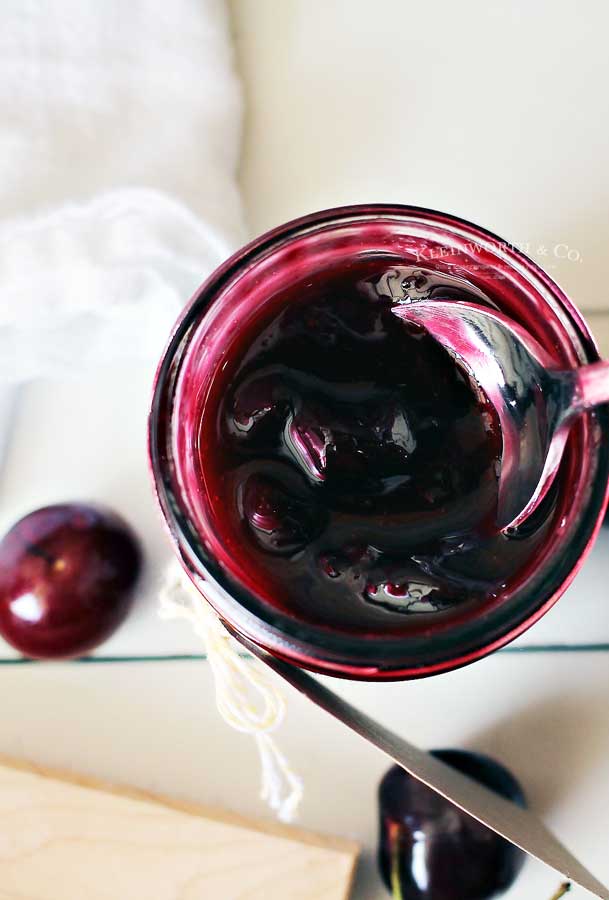 Can this recipe be canned?
I have not personally tried it. But you can fill sterilized jars with the mixture, leaving 1/2″ headspace. Wipe the sealing edge of the jar with a clean, damp paper towel. Adjust lids & process in a boiling water bath or pressure canner for the proper amount of time for your elevation.
To make Homemade Cherry Pie Filling you will need…
pitted cherries – sliced in half
water
granulated sugar
cornstarch
cinnamon
salt
lemon or lime juice
best cherry pie filling recipe
Products I love when making cherry pie filling…
This cherry pie filling recipe is SUPER EASY and delicious – and if you're like me this time of year, then you maybe already have some of these items on hand OR maybe you have never made homemade pie filling before, & you might be a bit nervous – but you're going to love it. I have made a list below of the things I absolutely can't live without when it comes to making this pie filling recipe.
If you love this Easy Cherry Pie Filling recipe, you're going to love these other treats too. Please click each link below to find the easy, printable recipe!

cherry filling
If you love this recipe for Homemade Cherry Pie Filling as much as I do, please write a five star review, and be sure to help me share on facebook and Pinterest!
This is absolutely heavenly!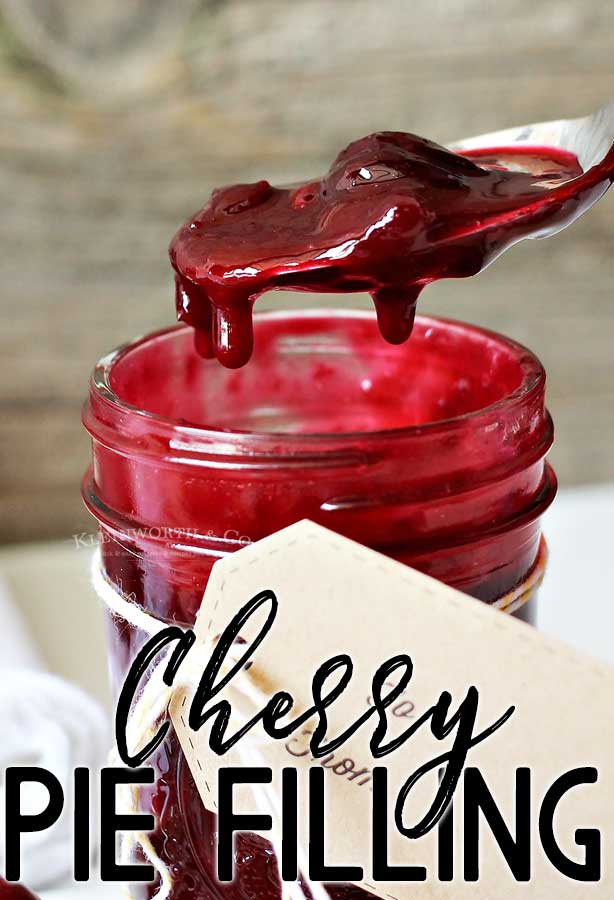 CONNECT WITH KLEINWORTH & CO!
Be sure to follow me on my social media, so you never miss a post!
FB, Pinterest, IG, Email Subscription
Reader Interactions