This Blueberry Margarita Mocktail is just like your favorite blended margarita only non-alcoholic. Great Cinco de Mayo cocktail & virgin recipes.
It's Mocktail Monday! So you know what that means – another fun mocktail recipe to keep you refreshed all through the hot months ahead. We spent so many years living in the heat of the desert that I have SO MANY refreshing recipes to share with you all.
The best part is that the majority of them are kid-friendly because I was usually whipping up a pitcher of something to take out to the patio to sip on while we cooled off in the pool. This week with Cinco de Mayo so close I thought I would bring you this Blueberry Margarita Mocktail.
Scroll to the bottom for the Printable Recipe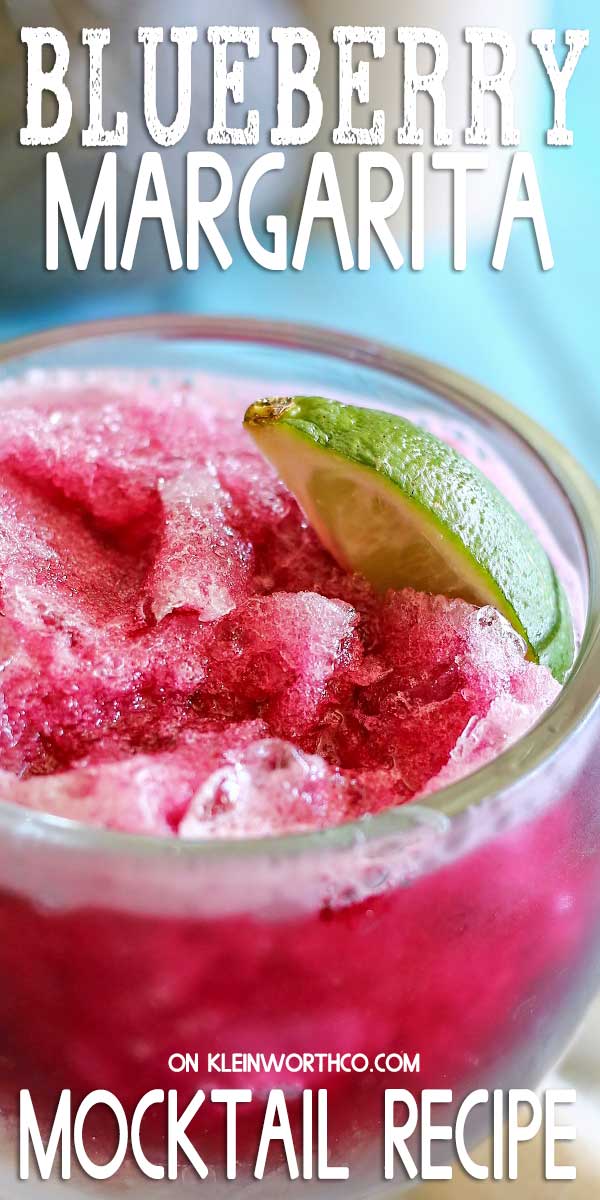 We are getting closer to Cinco de Mayo. Growing up in So Cal that was something we celebrated every year at school.
I loved it because I was able to try so many great recipes that have become all-time favorites. Those memories stuck with me all my life. This is why to this day I have certain flavors I can't get enough of.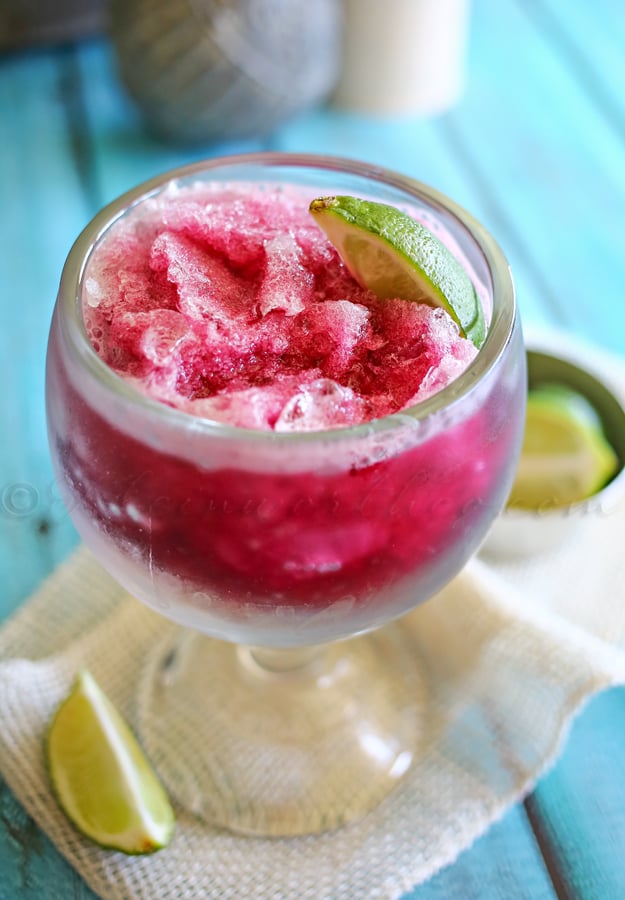 This Blueberry Margarita Mocktail is just like your favorite blended margarita only non-alcoholic.
I love that because I can share with everyone. However- you can always add a little tequila if you want. I'm not going to stop you.
virgin blueberry margarita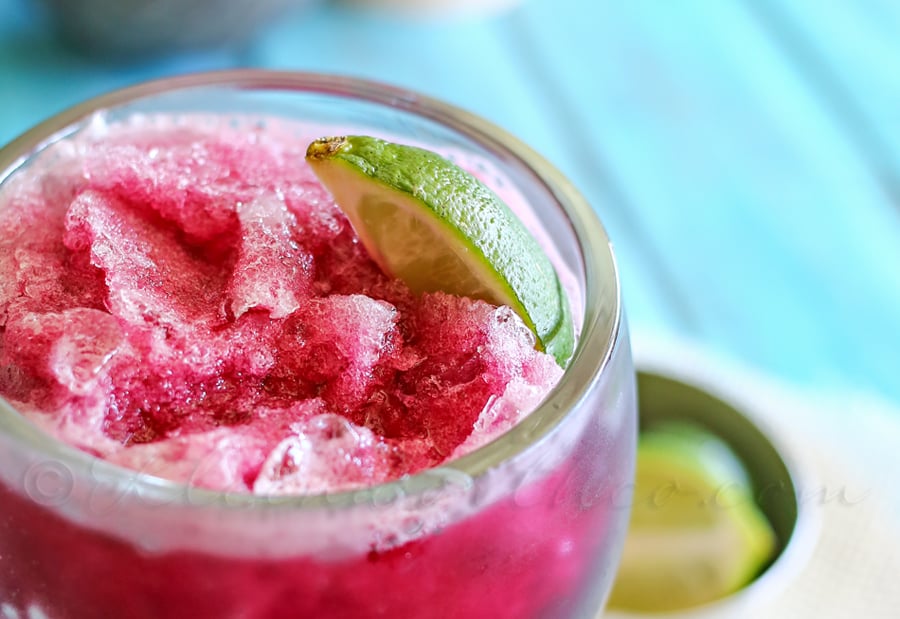 This post contains some affiliate links. Click here to read my full disclosure policy.
Here are some commonly asked questions
What if I don't have lemon simple syrup?
That's fine. You can use regular simple syrup and then add about 2 teaspoons of lemon juice.
Can I use something besides ginger ale?
Yes, you can swap that out with a lemon-lime soda of your choice if you want. It will taste slightly different, but still just as good.
How do I make this into a cocktail?
That is super easy. Just add 1/4 to 1/2 cup (depending on how strong you want it) of tequila before blending.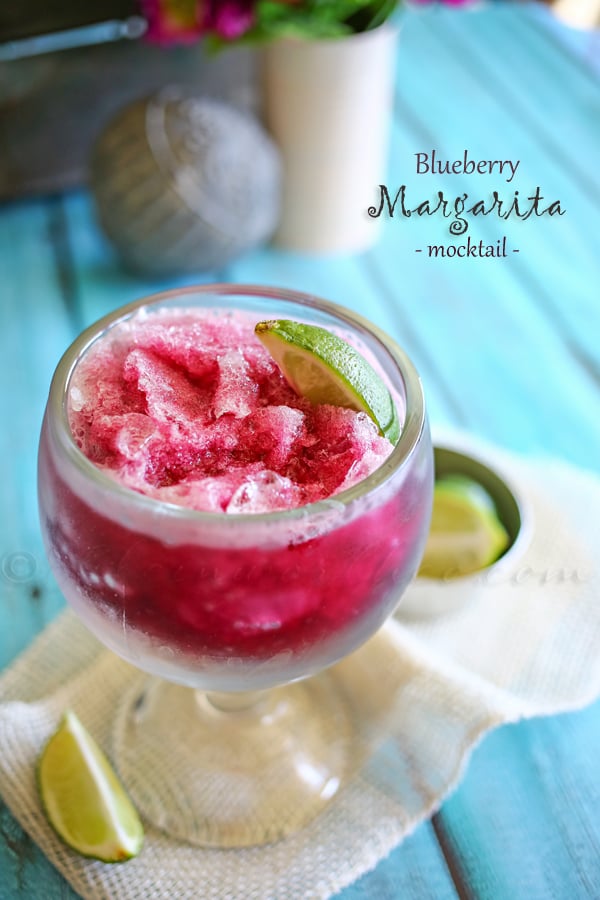 How many can this serve?
This recipe fills the blender pitcher, so it will depend on the size of your glasses you are pouring it into. I had enough for our family of 5 to all have some.
recipe for Blueberry Margarita
Can this recipe be doubled?
Since this recipe pretty much fills my blender, I usually stick to making it in batches.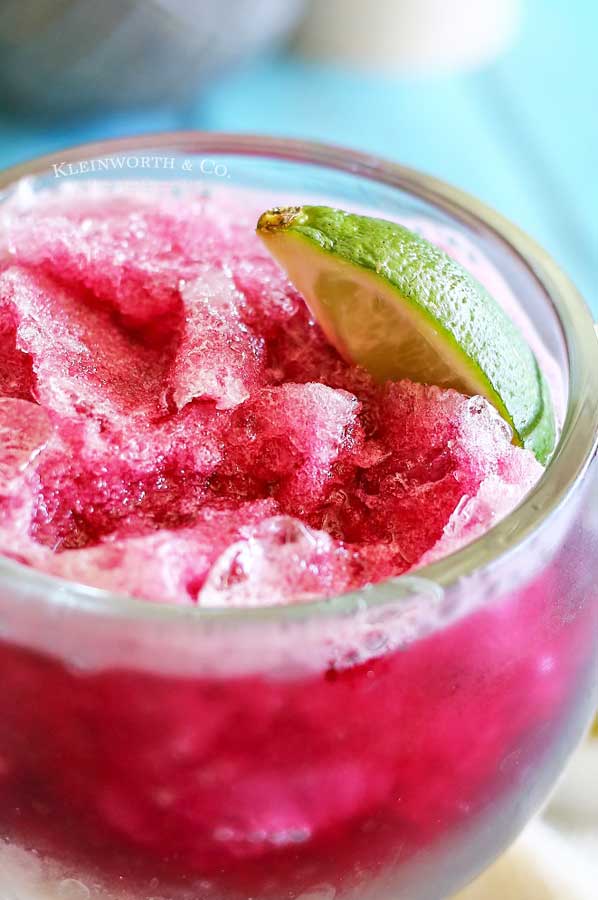 HOW DO YOU MAKE a virgin Blueberry Margarita?
Place ice, blueberry juice, simple syrup and ginger ale in high powered blender & blend until smooth & frothy.
Serve with a lemon wedge.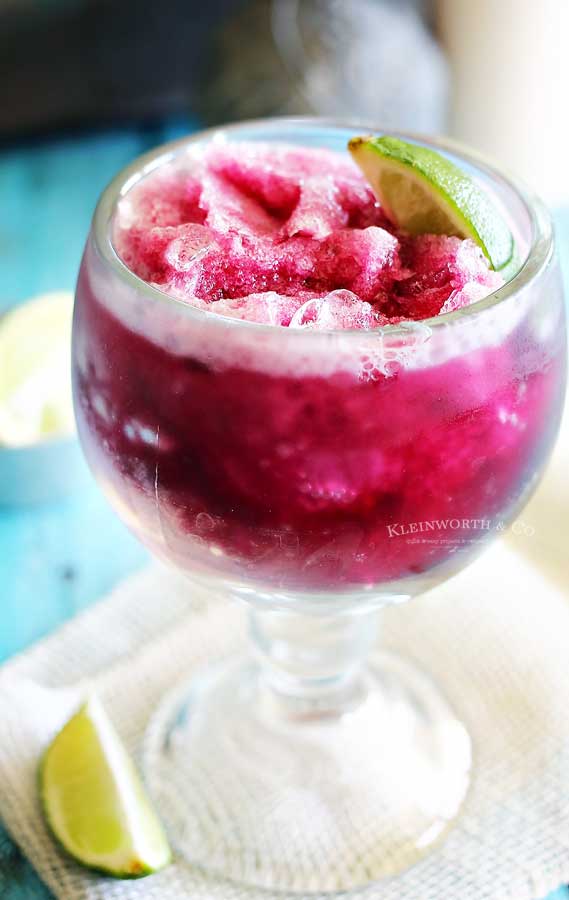 blueberry margarita recipe
To make a virgin Blueberry Margarita, you will need…
ice
blueberry juice
lemon simple syrup
ginger ale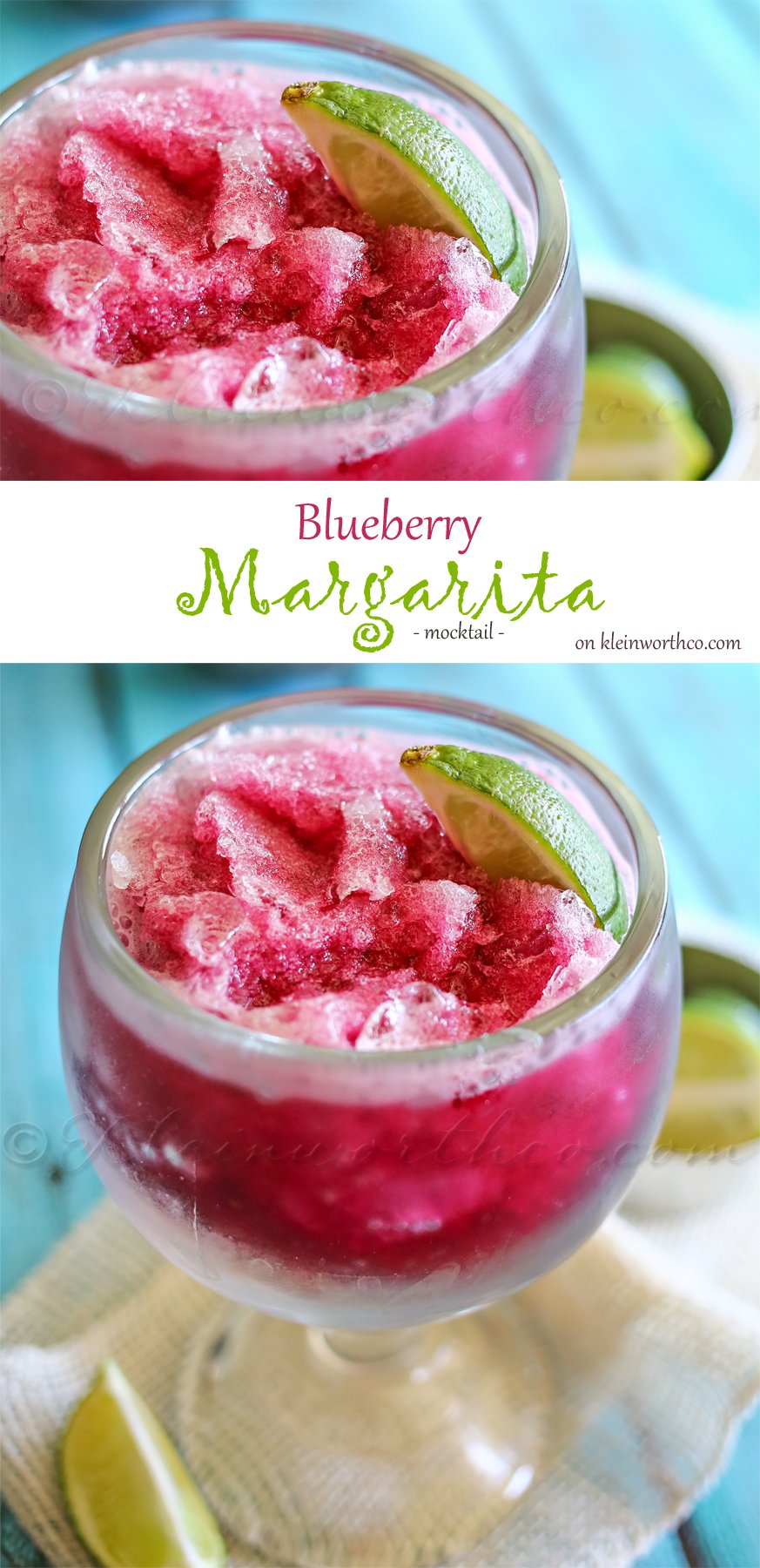 What's your favorite Margarita flavor?
blueberry cocktails
Products I love when making Blueberry Margarita…
This virgin Blueberry Margarita recipe is SUPER EASY and delicious – and if you're like me, then you maybe already have some of these items on hand OR maybe you have never made a margarita before, & you might be a bit nervous – but you're going to love it. I have made a list below of the things I absolutely can't live without when it comes to making this virgin cocktail recipe.
If you love this Virgin Blueberry Margarita recipe, you're going to love these other drinks too. Please click each link below to find the easy, printable recipe!

frozen blueberry margarita
If you love this recipe for Blueberry Margarita Mocktail as much as I do, please write a five star review, and be sure to help me share on facebook and Pinterest!
Looking for more of our Mocktail Monday creations?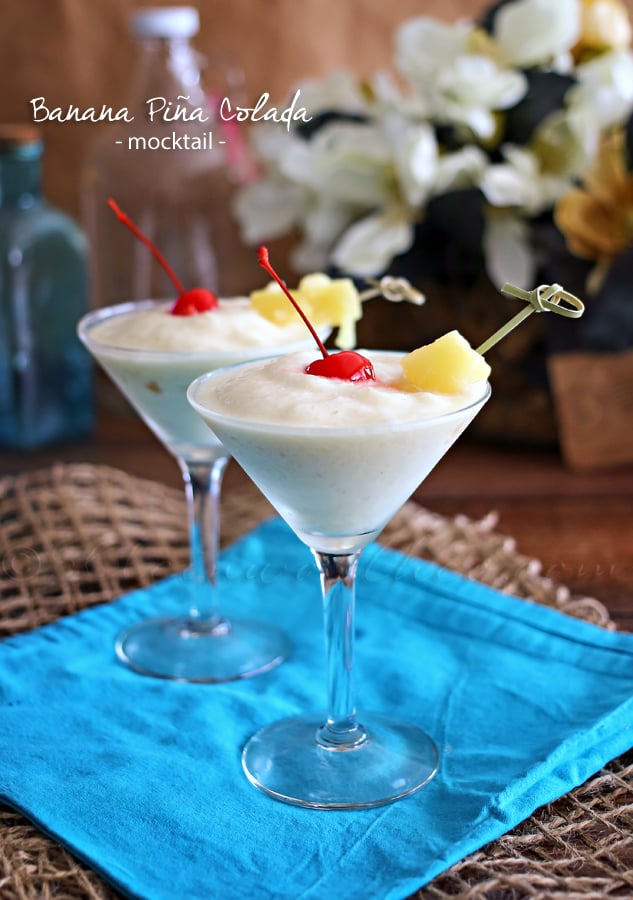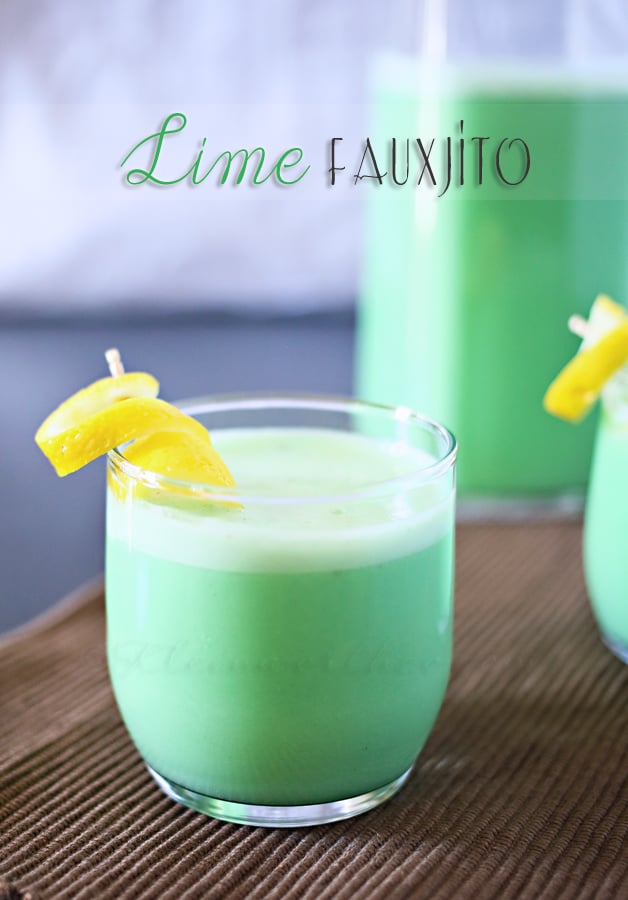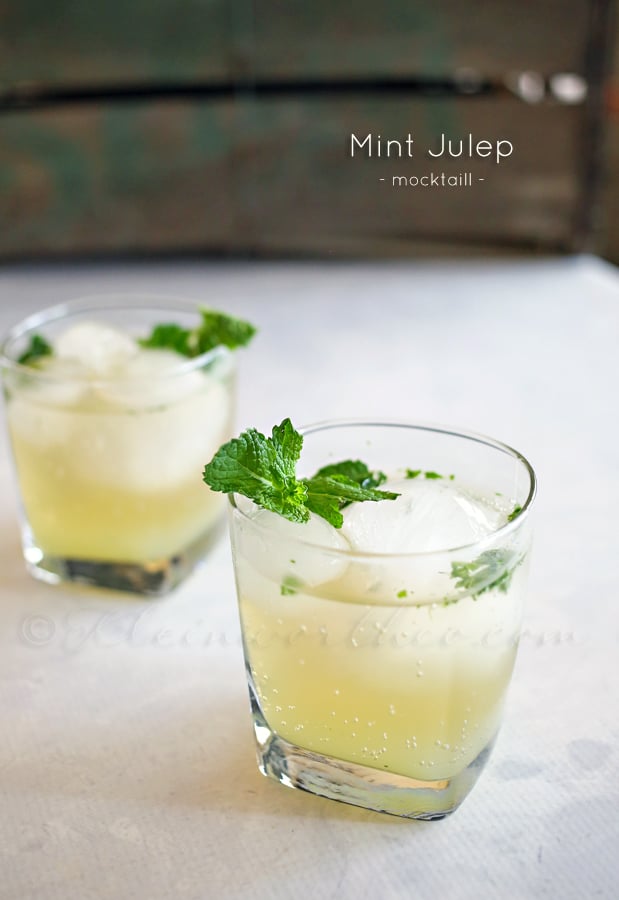 CONNECT WITH KLEINWORTH & CO!
Be sure to follow me on my social media, so you never miss a post!
FB, Pinterest, IG, Email Subscription
Reader Interactions