This Banana Piña Colada is a cool & tropical mocktail version of your favorite Piña Colada w/ the addition of banana, week 2 of the Mocktail Monday series
Happy Monday! Hope you had a wonderful weekend. We spent the weekend before peeling through my Pinterest boards & making our final decisions on what we want to try to accomplish this summer as far as the house is concerned. We ordered a bunch of stuff & this week most of it arrived. So this weekend we were knee deep in projects – which I love.
Building a new house is like starting off with a clean slate. I have more projects than we could reasonably accomplish in a year's time. I'm completely overwhelming the hubs with thoughts, ideas & plans.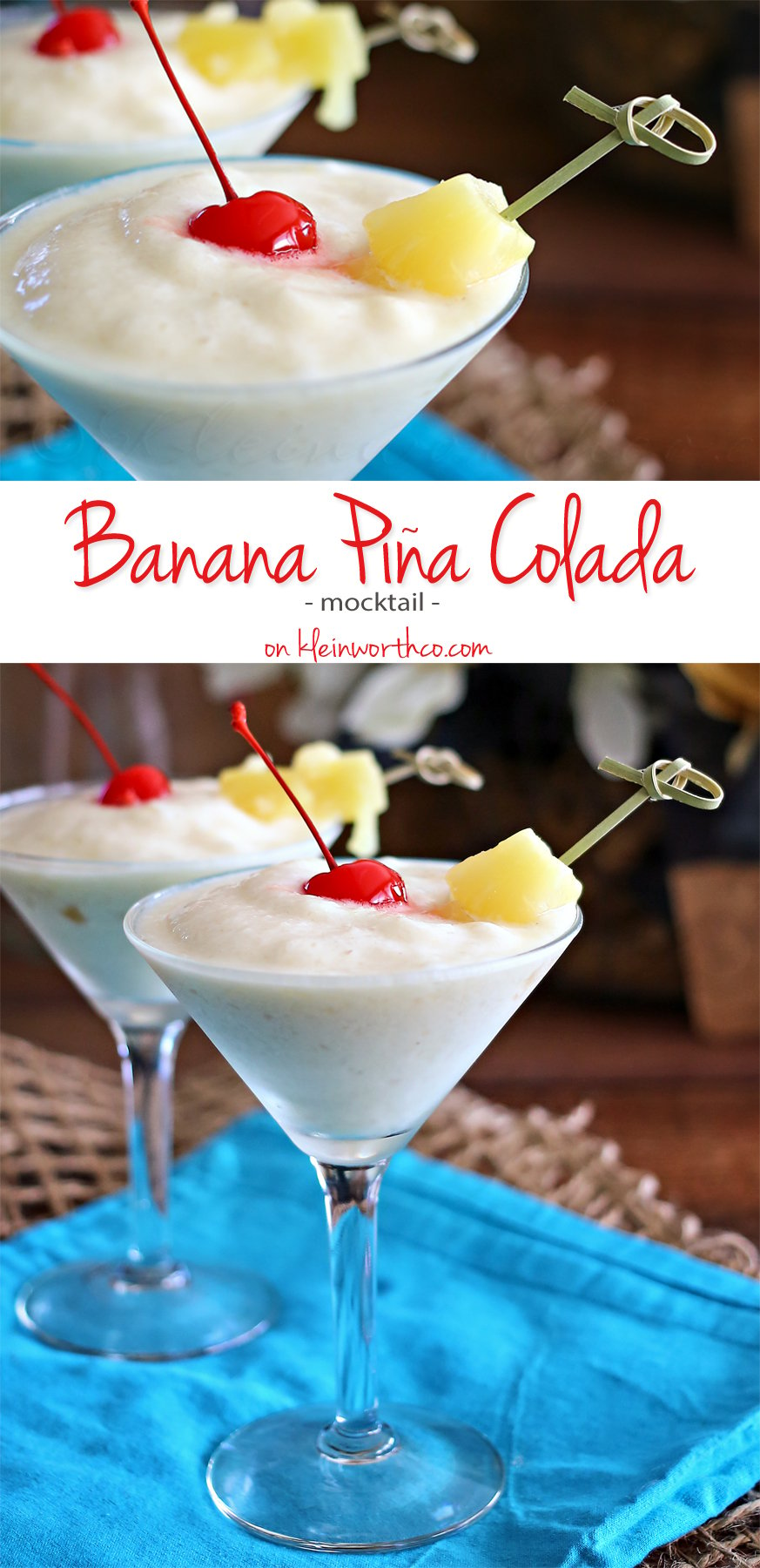 But you see – we were the first to build this model house on our street. We were the first house here. Then the builder proceeded to add the same model every second or third house all the way up & down the street. If I had known that – I would have picked a different model. I like to be different & now I'm going into overdrive to make my house stand out from the rest.
So anyhow…….at the end of our long days working on things I whipped up this Banana Piña Colada for us to enjoy. I just had to share it here with you all for the 2nd week of Mocktail Monday.

To make this recipe you will need…
frozen banana
pineapple chunks with juice
coconut milk
ice
pineapple for garnish
maraschino cherries for garnish
How can I make this a cocktail?
That is easy. Just add 2oz of rum to the blender when mixing this drink.
HOW DO YOU MAKE a Banana Piña Colada?
Combine all ingredients except additional pineapple & cherry garnish in a blender
Blend on high until smooth & slushy
Pour into your favorite cocktail glass – I chose martini glasses for this one
Garnish with additional pineapple & cherry if desired
Enjoy immediately
*this makes enough for 3-4 servings in these martini glasses (obviously serving size depends on your chosen glass)
Check out last week's Mocktail Monday recipe!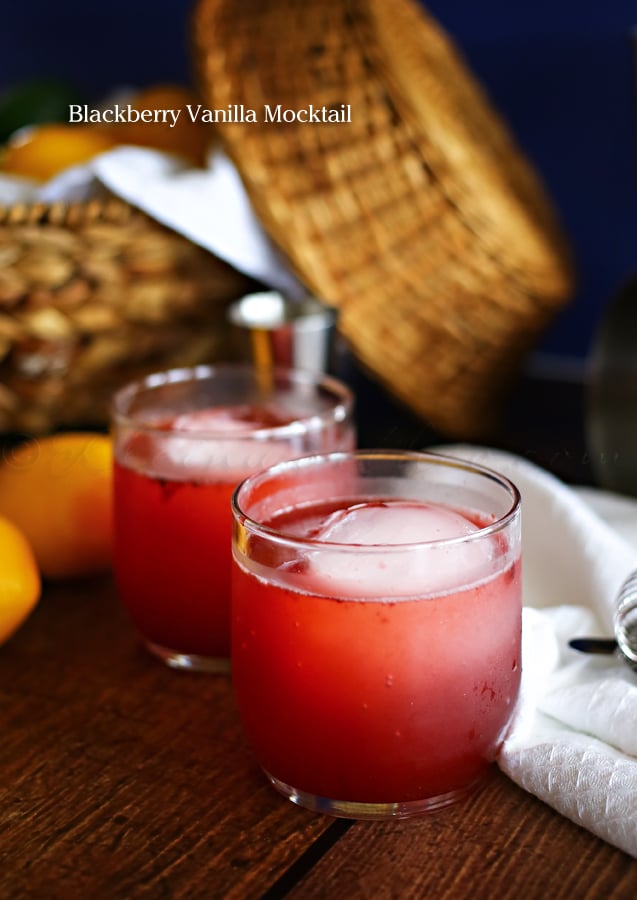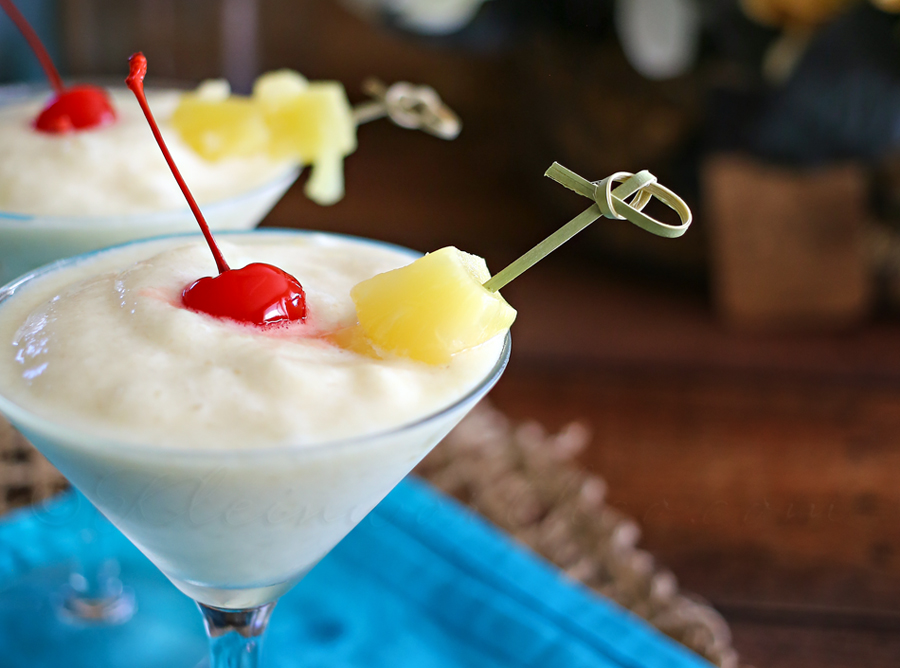 We were exhausted after all the things we were trying to cram into 2 short days. I absolutely can't wait to share it all with you. It's going to be a great summer packed full of really cool stuff. Each year we will continue to work on the house to get it just right. So many plans – now I just need to figure out how to extend our weekends. I see a whole lot more of these refreshing bevies to enjoy out in the yard once we are done.
Scroll to the bottom for the Printable Recipe
Here are a couple Piña Colada cocktail recipes too!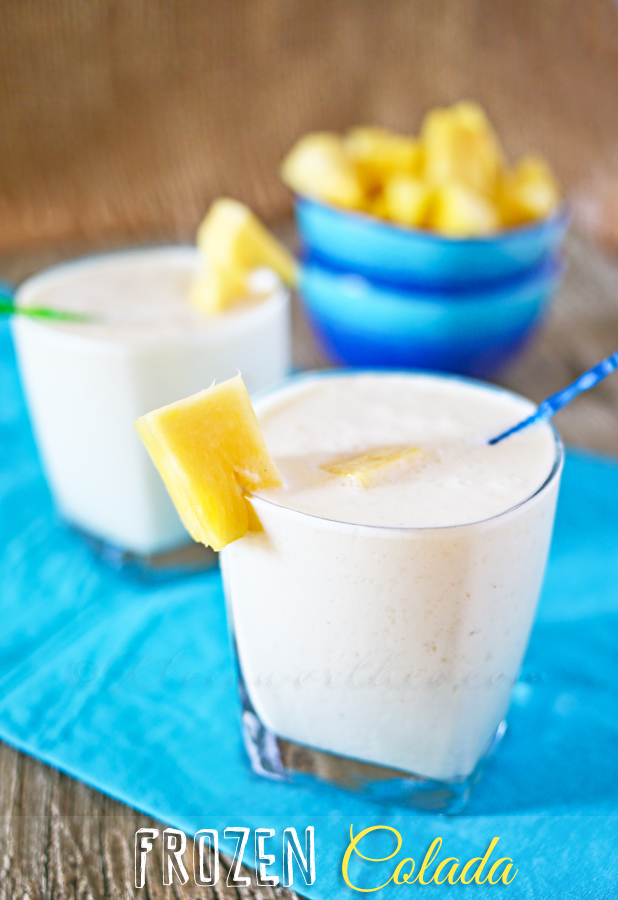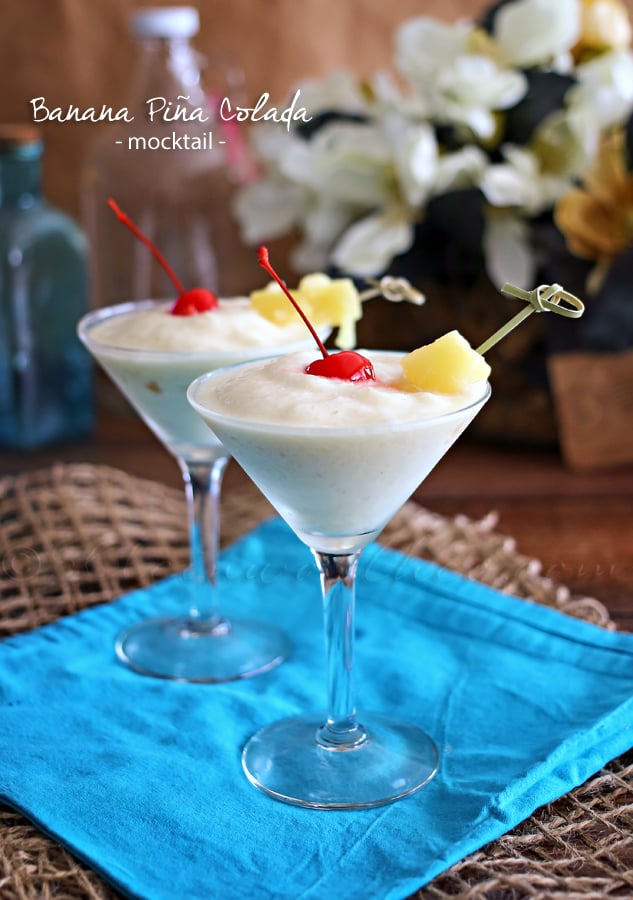 Banana Piña Colada : Mocktail Monday
Ingredients
1 frozen banana
8 ounce can pineapple chunks with juice
3 ounces coconut milk
2 cups ice
*save out 3-6 chunks of pineapple for garnish
3 maraschino cherries for garnish
Instructions
Combine all ingredients except additional pineapple & cherry garnish in blender

Blend on high until smooth & slushy

Pour into your favorite cocktail glass - I chose martini glasses for this one

Garnish with additional pineapple & cherry if desired

Enjoy immediately

*this makes enough for 3-4 servings in these martini glasses (obviously serving size depends on your chosen glass)
Don't miss these great ideas from these bloggers….
frozen jello punch | Marty's Musings
Raspberry Peach lemonade | The Chunky Chef