This Limonada, Mexican Lemonade is the easiest you'll find. It's light & refreshing, perfect for a summer afternoon or your Cinco de Mayo celebrations.
Who loves lemonade on a hot day? We have had our share of heat, that's for sure.
We used to live near Death Valley & so we have experienced some of the hottest temperatures on the planet. I mean, it wasn't uncommon to have 100 days over 100 degrees in a year.
Pair this with my Mexican Street Corn Salad or Piña Colada Cupcakes!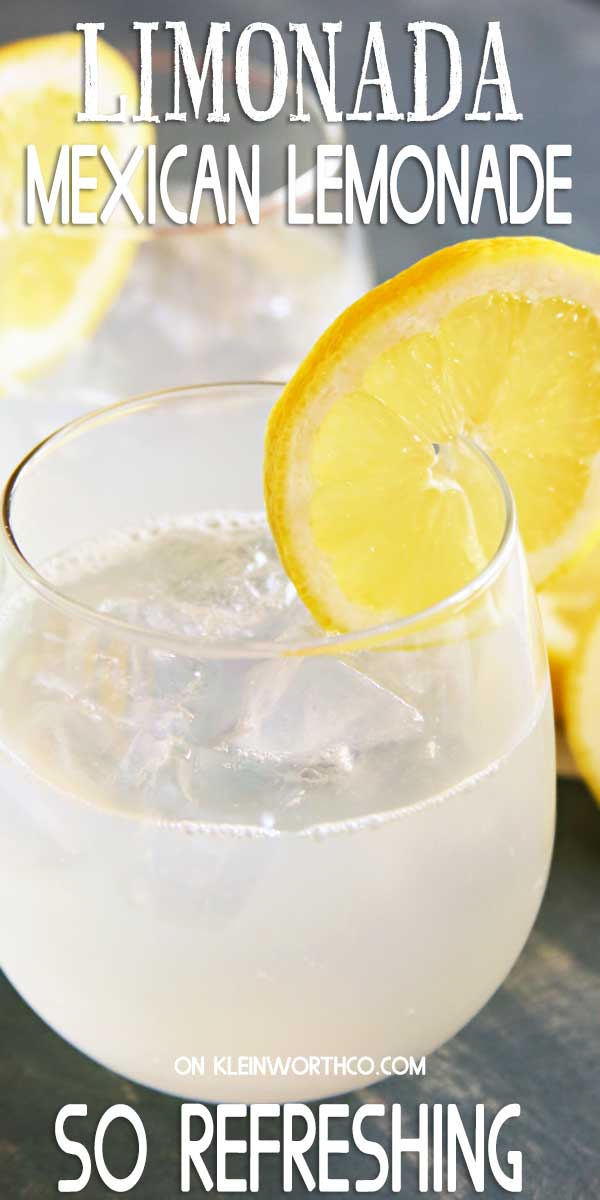 It was HOT! So we know a thing or two about cooling down. One thing you can't live without is liquids.
While we drank a fair amount of water, sometimes it is really nice to mix up something flavorful, but still refreshing, like this Limonada, which is Mexican Lemonade.
Mexican lemonade
This post contains some affiliate links. Click here to read my full disclosure policy.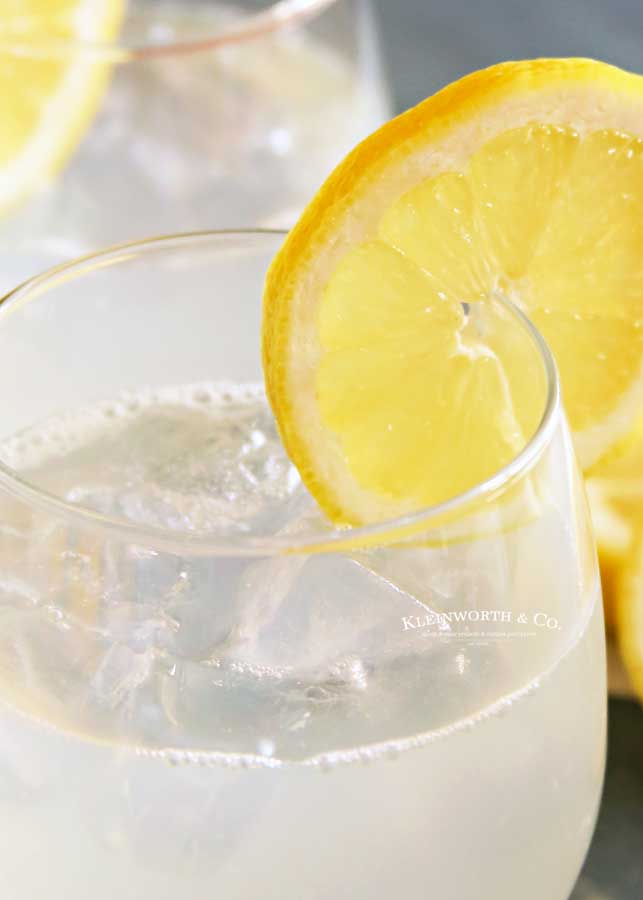 Growing up in So Cal, this was something we made often. It's an old favorite & so easy to make. Just a couple minutes to toss it all in the blender & it's ready to enjoy.
Now, the traditional method calls for tossing nearly the whole lemon in the blender. Yep, the rind & all.
But it tends to get bitter after it sits for a while. So I like to peel the lemon first. It makes the flavor not too sour, not too sweet.
It's just light & perfect for rehydrating without a lot of excess sugar. You simply have to try this. I know we will be enjoying some during our Cinco de Mayo celebration.
Here are some commonly asked questions
Can I make this with a any type of lemon?
Yes, absolutely. I usually just pick up whatever is on sale at the market, no particular variety needed.
Can I add lime to this?
You sure can. It gets a bit tart, so you might want to increase the sugar to 3/4 cup, but it would be delicious.
What type of blender should I use?
Well, since you need to really pulverize that rind of the lemon, I highly recommend something with some power behind it. I really love my Ninja for this recipe.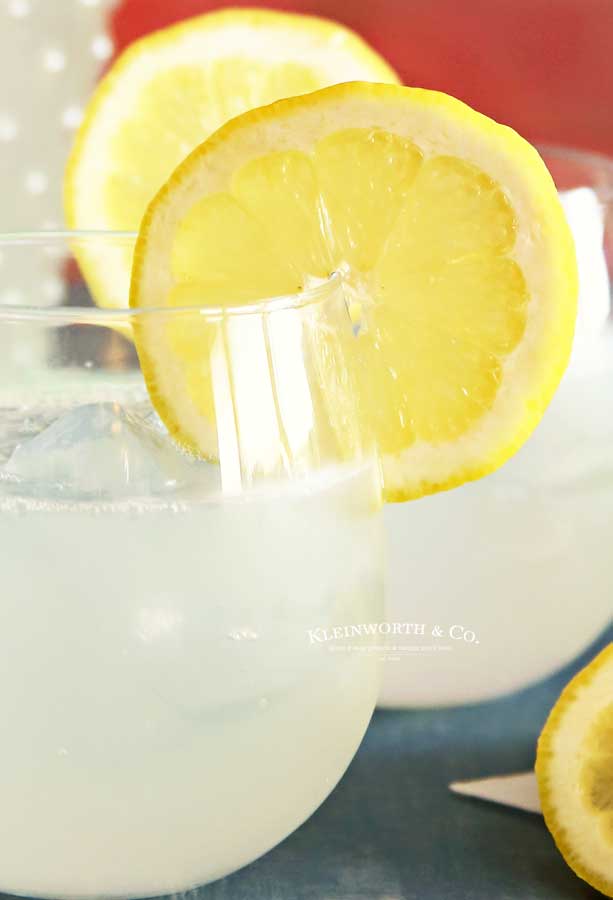 How many can this serve?
This recipe makes 10 cups, so it will depend on how much each person is pouring. Fortunately this is really easy to make, so whipping up more if needed is super quick.
limonada receta
Can this recipe be doubled?
You can, and we do it often. I usually don't double it all in the blender at one time because I don't think my blender can quite handle the volume. But I usually do the batches back to back & have several pitchers in the fridge.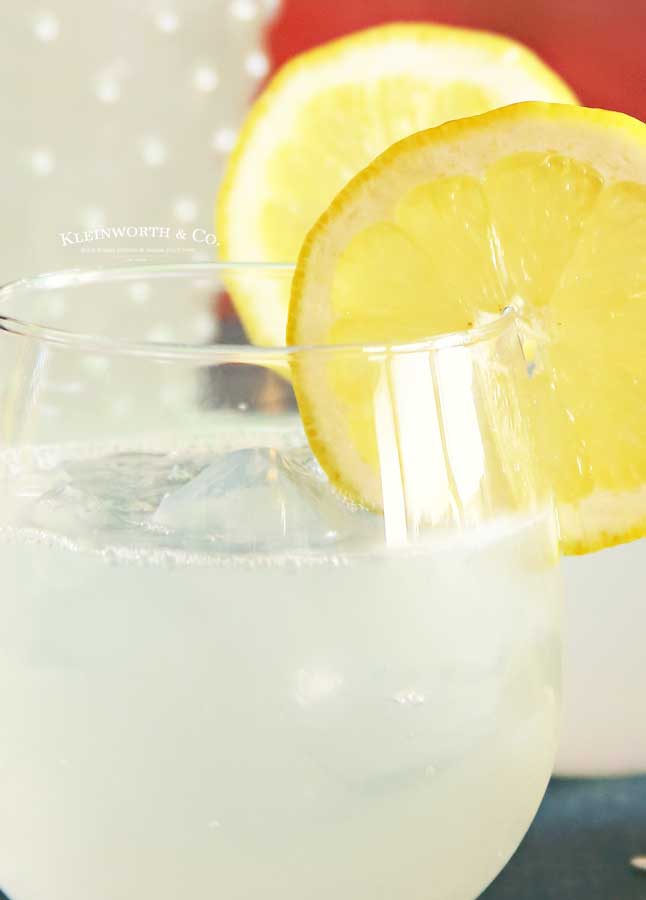 HOW DO YOU MAKE Lemonade?
Combine lemons with 4 cups water & sugar in the blender.
Blend until completely pulverized, it should be slightly foamy with a whitish color.
Strain lemonade into a large pitcher & add the remaining 4 cups of water. Stir.
Serve over ice & garnish with a lemon wheel.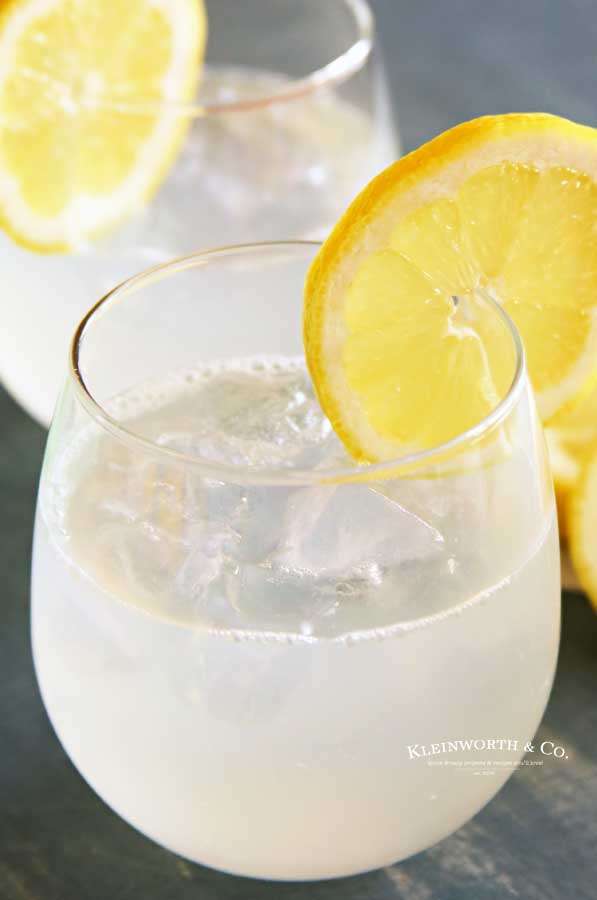 What is the best way to store leftover lemonade?
I like to keep it in the pitcher and store in the refrigerator. Or I will pour it into popsicle molds & toss them in the freezer for a tasty treat the next day.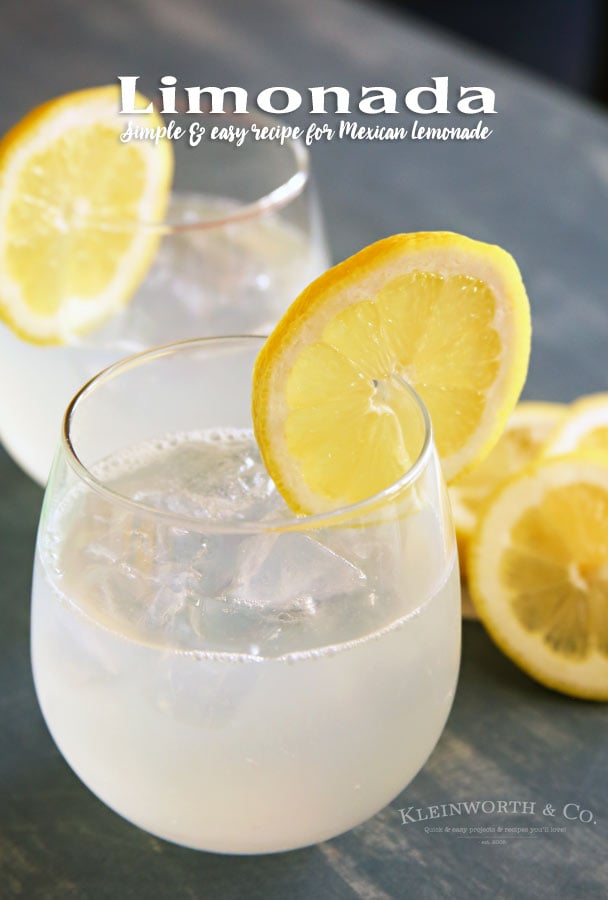 Where can I find that pitcher?
Well, unfortunately I picked that up in the $1 section at Target many years ago & I have had a hard time finding something similar. But I have been using this beautiful glass pitcher for this lemonade & I love it because of its simplicity & elegance. Plus it holds A LOT of liquid.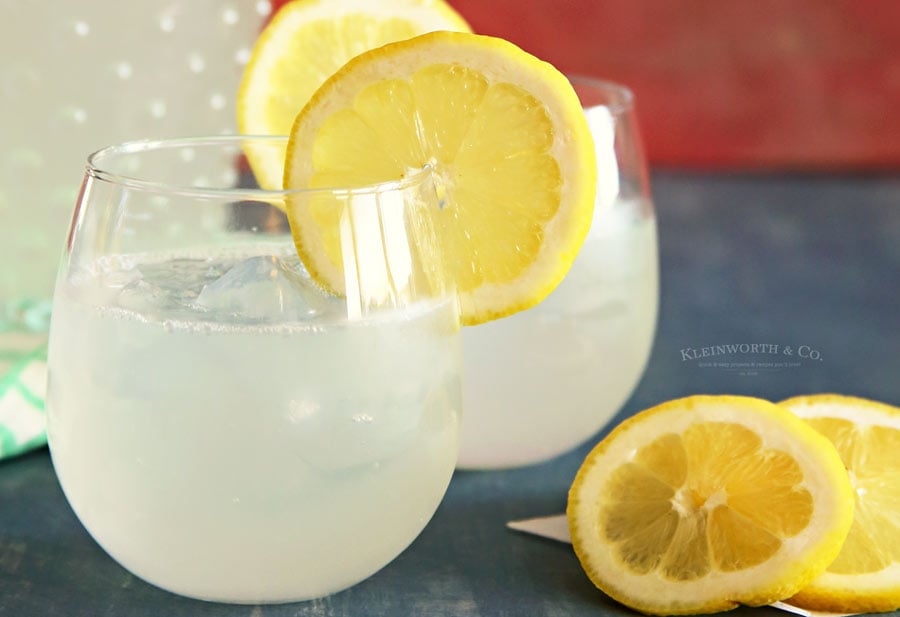 To make Mexican Lemonade you will need…
lemons
cold water
granulated sugar
Lemon wheels to garnish
ice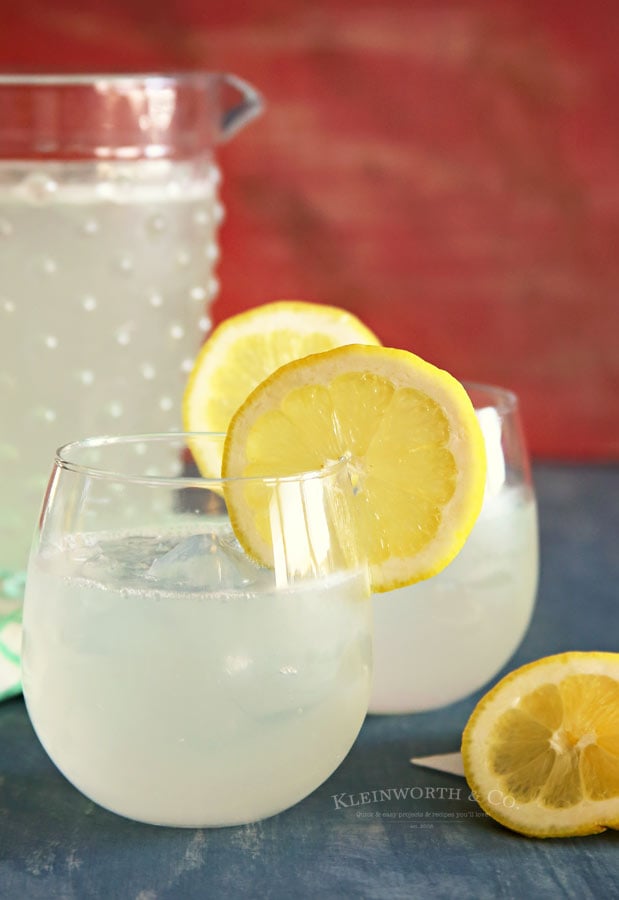 fresh lemonade recipe
Products I love when making limonada…
This Mexican Lemonade recipe is SUPER EASY and delicious – and if you're like me, then you maybe already have some of these items on hand OR maybe you have never made homemade lemonade before, & you might be a bit nervous – but you're going to love it. I have made a list below of the things I absolutely can't live without when it comes to making this drink recipe.
If you love this Easy Lemonade recipe, you're going to love these other drinks too. Please click each link below to find the easy, printable recipe!

lemonade recipe with lemons
If you love this recipe for Homemade Lemonade as much as I do, please write a five star review, and be sure to help me share on facebook and Pinterest!
This is absolutely heavenly!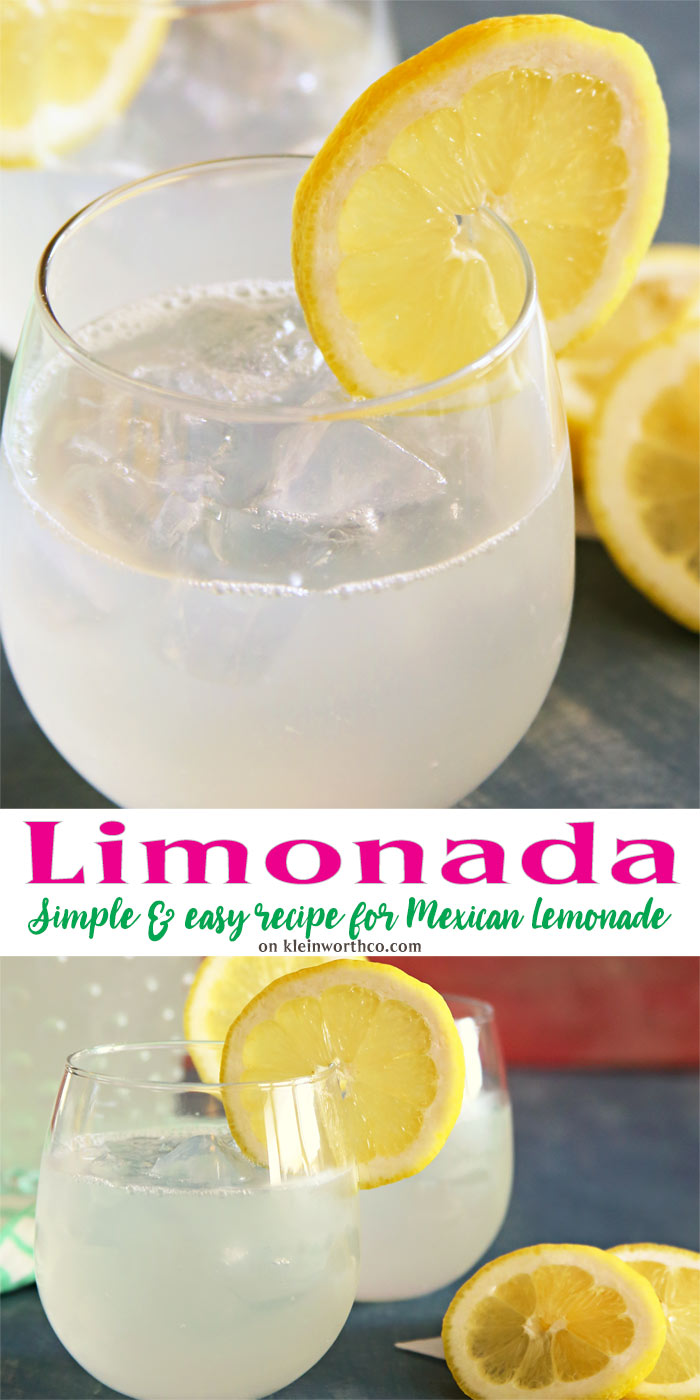 CONNECT WITH KLEINWORTH & CO!
Be sure to follow me on my social media, so you never miss a post!
FB, Pinterest, IG, Email Subscription
Reader Interactions