It's that time of year again!! Pie season! When I was a little girl I would visit over at my great grandmothers house. She & my grandmother would spend ALL DAY making pies – literally in batches of 20+ a day. They were both known for the family pumpkin pie recipe. I have never been a fan of that one. However spending all that time with them- I did learn a thing or two about pie. So since you (& I) will be needing this recipe through the end of the year – I thought I would share my great grandmother's recipe for Easy Pie Crust. Now her recipe was for bulk pies. She sort of jotted it down but for the most part she worked off memory. However – I was able to break it down to what a normal recipe would be for the regular person making just one pie. It's perfect every single time.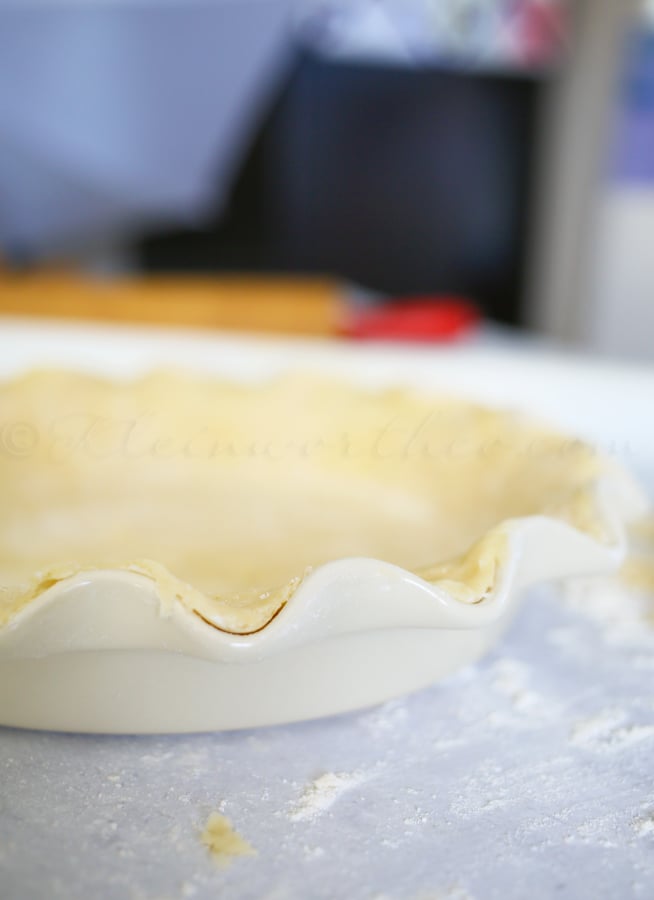 It's moist & springy while working with prior to baking which is so nice. For years I had one that was way too dry & was so difficult to work with. I am so happy I was able to get this one down because it really is just SO EASY from start to finish.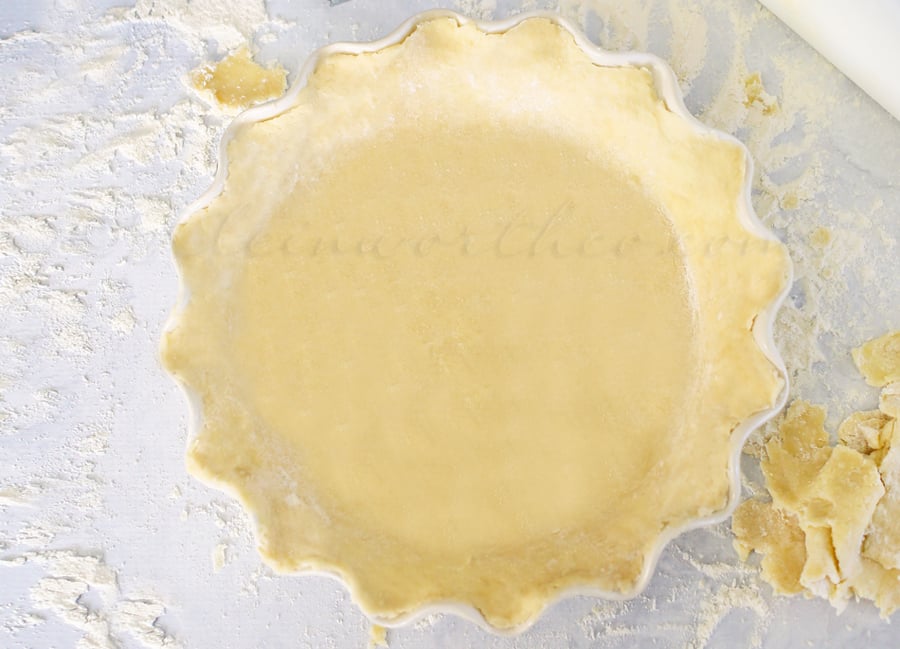 This recipe is just for the one crust. You can double it if you are wanting crust on top too. I tend to make all my pies open – be it a French Apple, some sort of cream pie or a strawberry. I don't know why. Maybe this year will be the time to change that & expand my horizons. Stay tuned for that.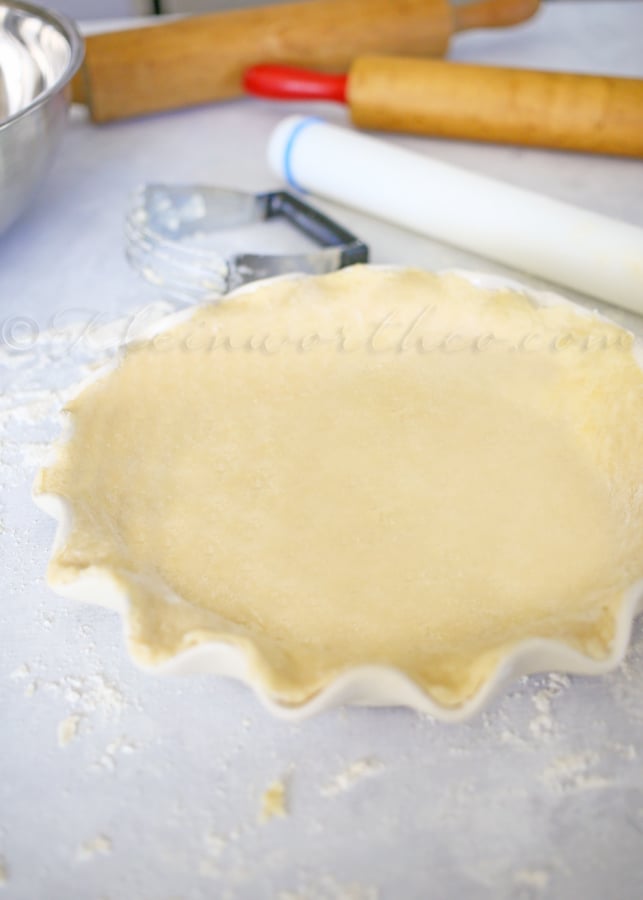 I have a few other recipes up my sleeve that uses this Easy Pie Crust recipe. I can't wait to share them with you.
This is such a fun time of year. I so TRULY enjoy making fall recipes.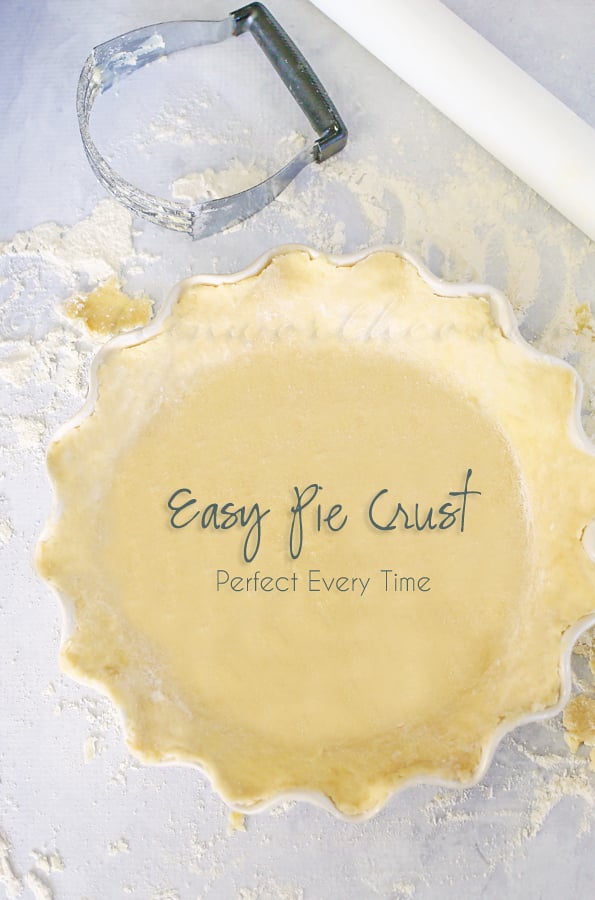 Easy Pie Crust
Ingredients
1-1/4 c all purpose flour
1/4 tsp salt
1/2 tsp granulated sugar
1/2 cup cold butter 1 stick cut into cubes)
1/4 cup ice water
*Recipe is for 1 bottom crust. You can easily double this for a top & bottom or continue doubling on the number of pies you are making.
Instructions
Combine flour, salt, sugar & butter in large bowl.

With a pastry cutter start working the butter into the dry ingredients until it looks like crumbles.

You can also use 2 butter knives & cross them through the ingredients to combine

Once you have reached a crumbly texture add water

Work it together with your hands pressing & lightly kneading it together until you have a moist ball that holds together well.

On a well floured surface - place dough

Flour your rolling pin & start working from the center pushing outward in all directions

Once you have stretched the dough large enough to fill your pie plate - transfer to your plate.

Flute your edges.

If you are baking this pie & filling afterwards - Poke holes in bottom of crust with a fork & bake at 425 degrees conventional/ 400 convection for approximately 15 minutes.

Baking time is just for crust. If you are filling the pie before baking - do not poke holes in crust.

Baking times will vary depending on your bake-in filling.
Want some filling ideas? I like to make my fillings ahead of time to make whipping up a pie a breeze.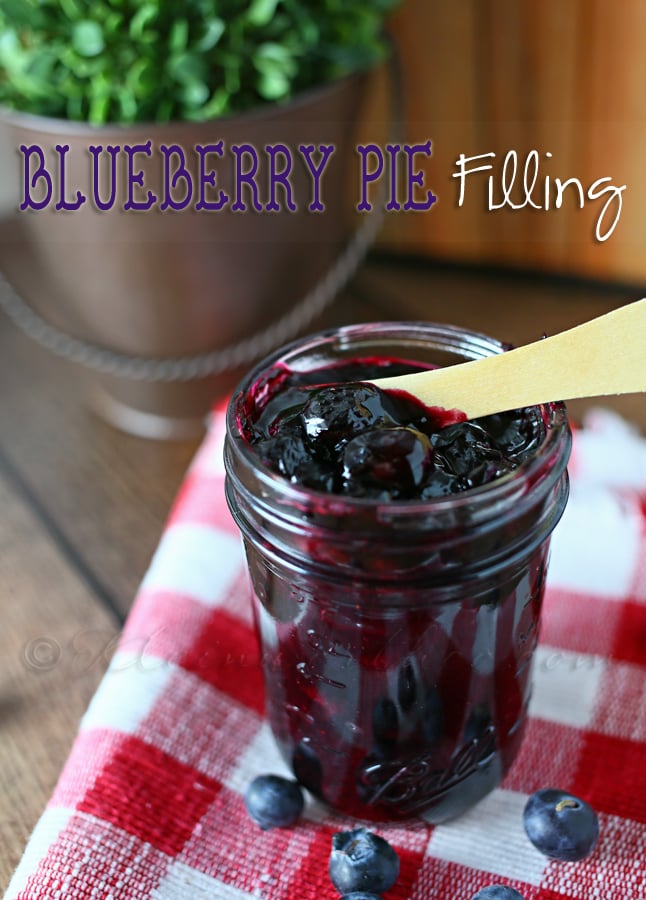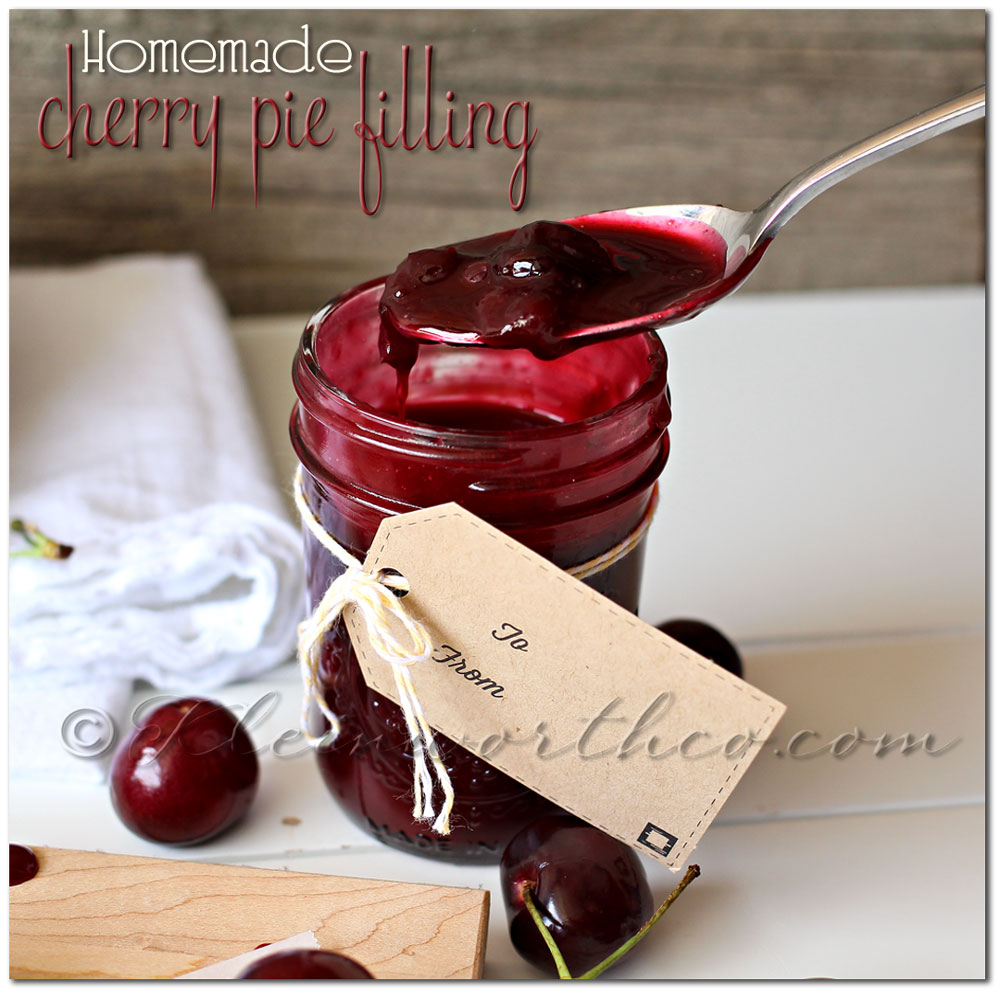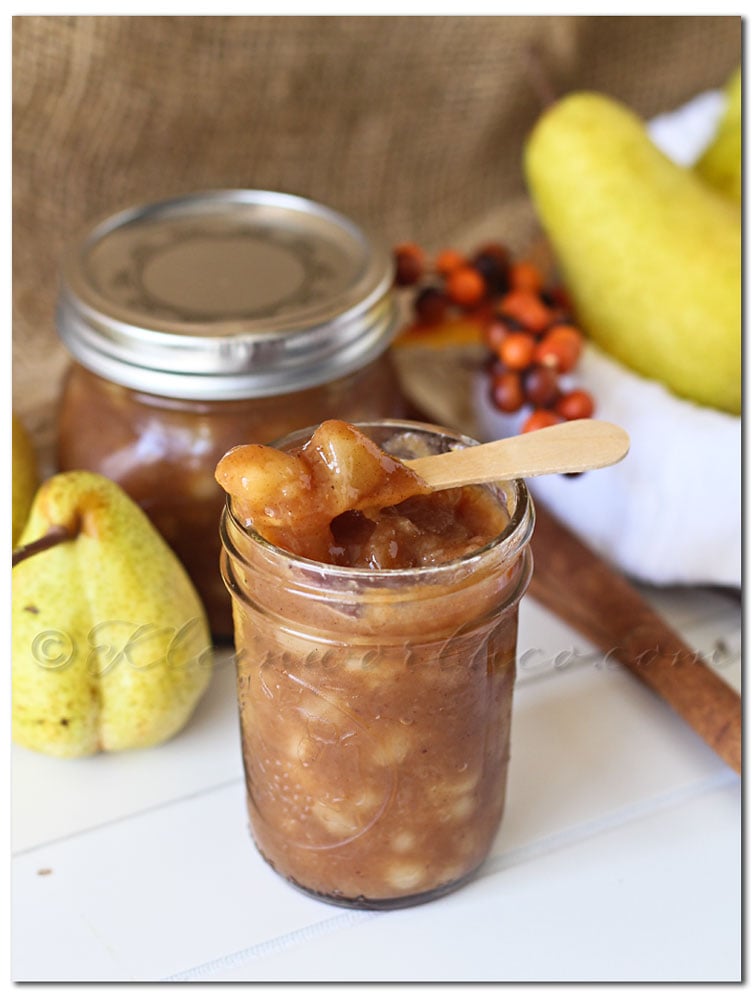 To see where I am linking today- visit HERE