There are a few things that are just so Americana to me- baseball (even though I am more of a football fan), the red white & blue Old Glory & pie. Blueberry Pie to be exact. I know that we just wrapped up Memorial Day – but that doesn't mean that we are done with the Americana recipes & ideas to share. To me – all of summer is about Americana & just making those special memories for our kids that we remember having ourselves. My kids sure do love blueberry pie but I'm not always in the mood to prepare one from scratch. But I am a firm believer in not buying the canned stuff whenever possible. Especially when it's sooooo easy to make & just keep in the fridge for whenever the mood strikes. So that's what I did. I made some Blueberry Pie Filling & they can add a little dollop to whatever they want. It's so delish on ice cream, oatmeal – you name it.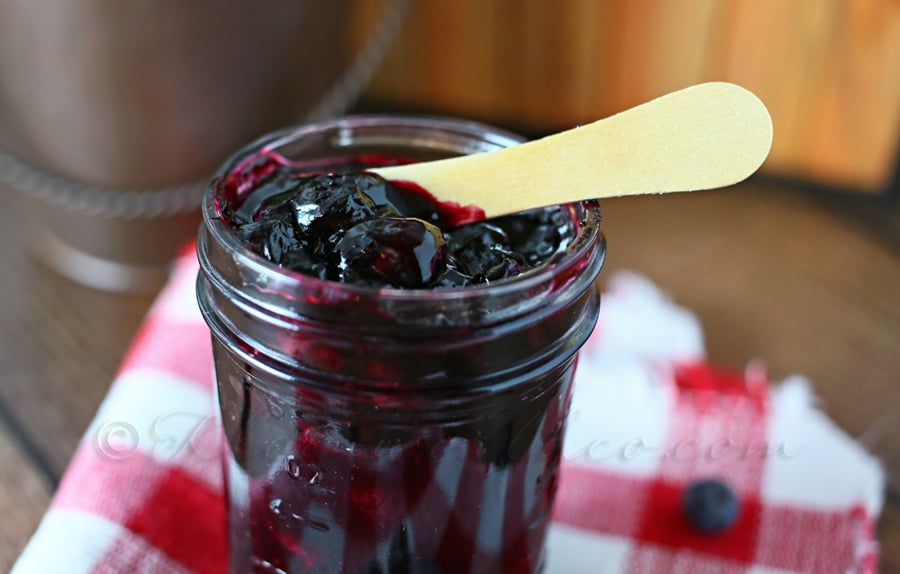 You know it only took me about 10 minutes to make. Then just add to the jars & store for that perfect moment. I can tell you that I'm super happy that it's in there waiting for me when that mood strikes – because that's usually not the time when I want to take the 10 minutes to make it right then & there. Plan ahead & all is right with the world.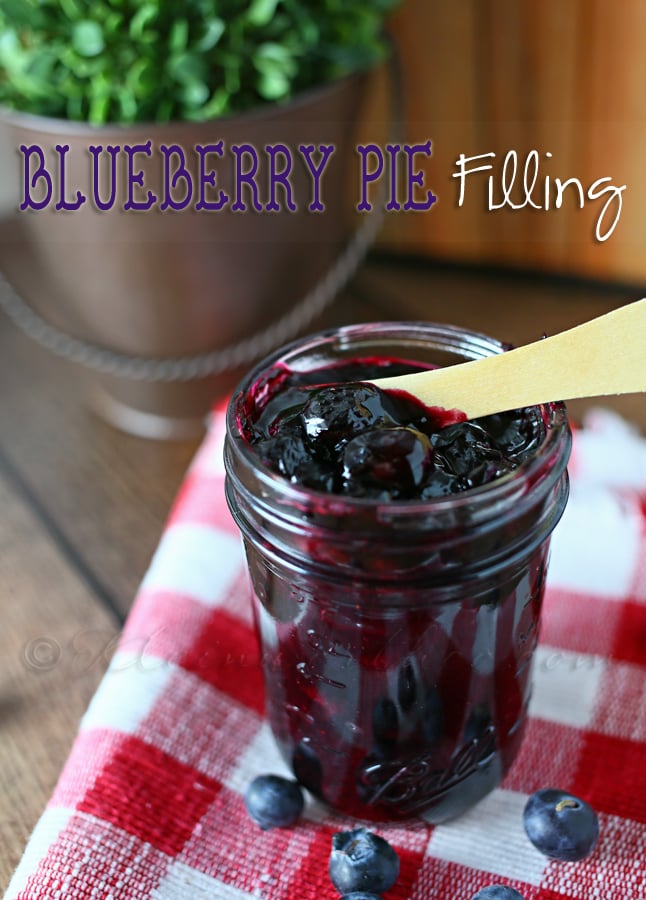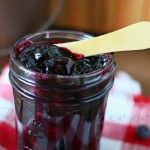 Blueberry Pie Filling
Ingredients
4 cups blueberries - fresh or frozen
3/4 cup granulated sugar
3 tbsp corn starch
pinch salt
1 tbsp lemon juice
Instructions
In a medium saucepan, heat blueberries over medium heat until they release their juices & soften. (about 7-9 minutes)

In a separate bowl- whisk sugar, cornstarch, & salt.

Once your blueberries have cooked, pour in dry mixture & thoroughly combine.

Heat & stir constantly until mix thickens- 2-3 minutes.

Remove from heat & stir in lemon juice.

Transfer to glass jar & let cool in refrigerator.
Want more yummy summer fruit ideas?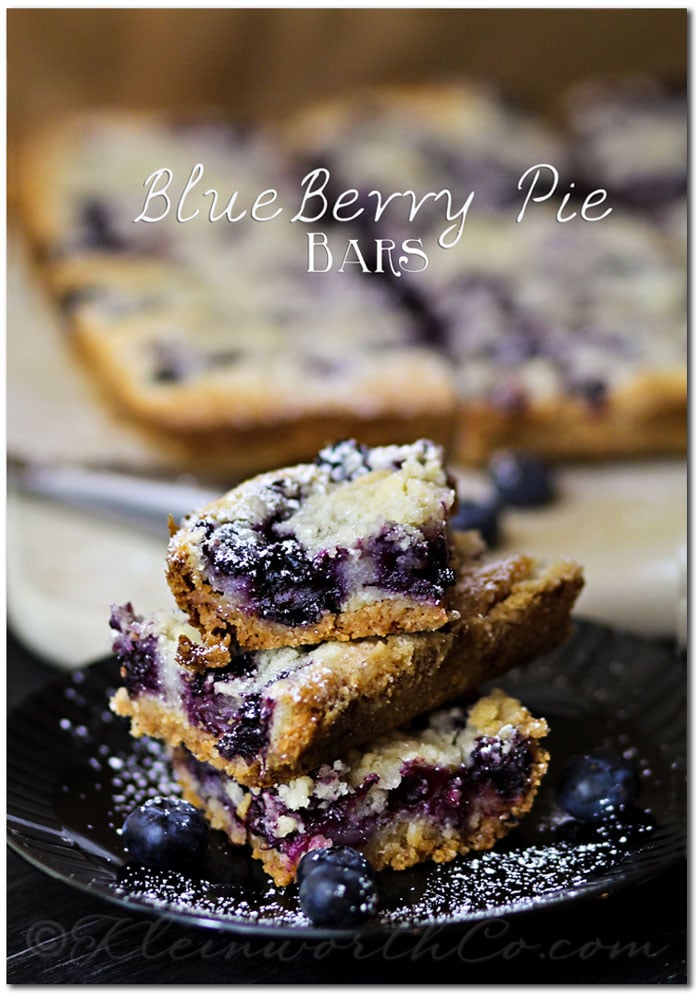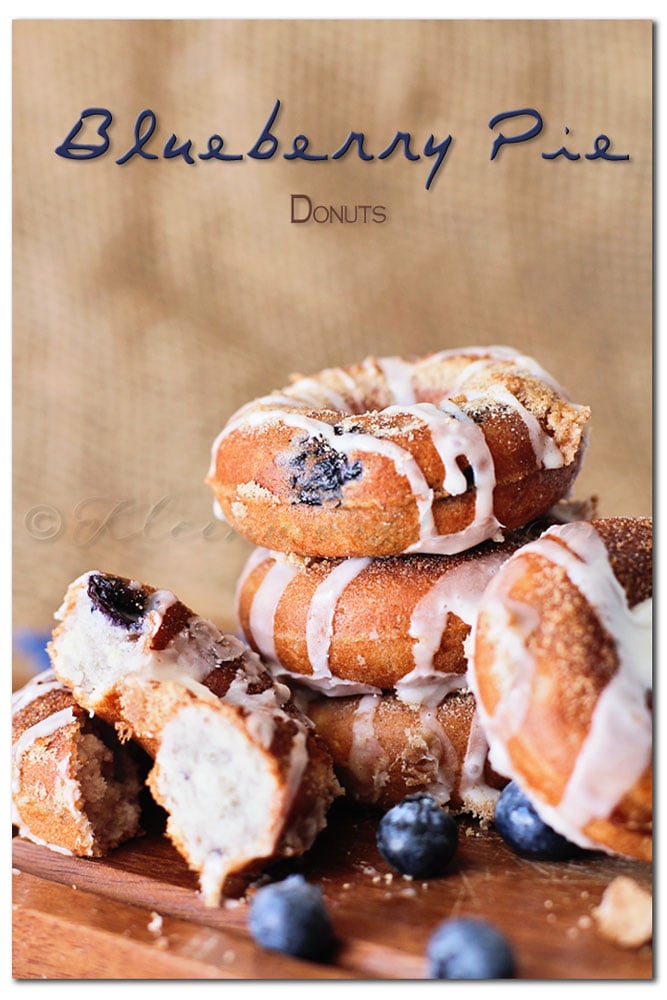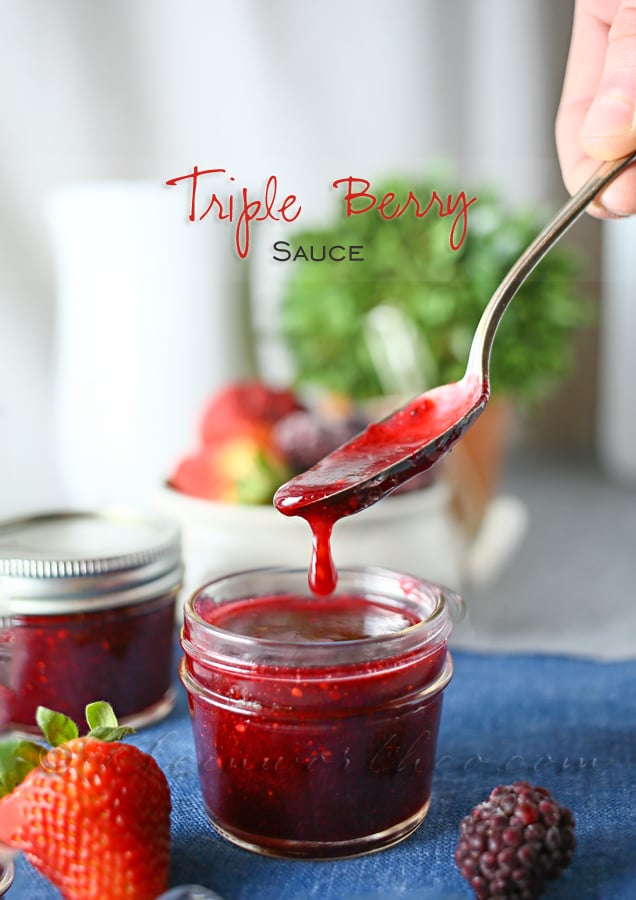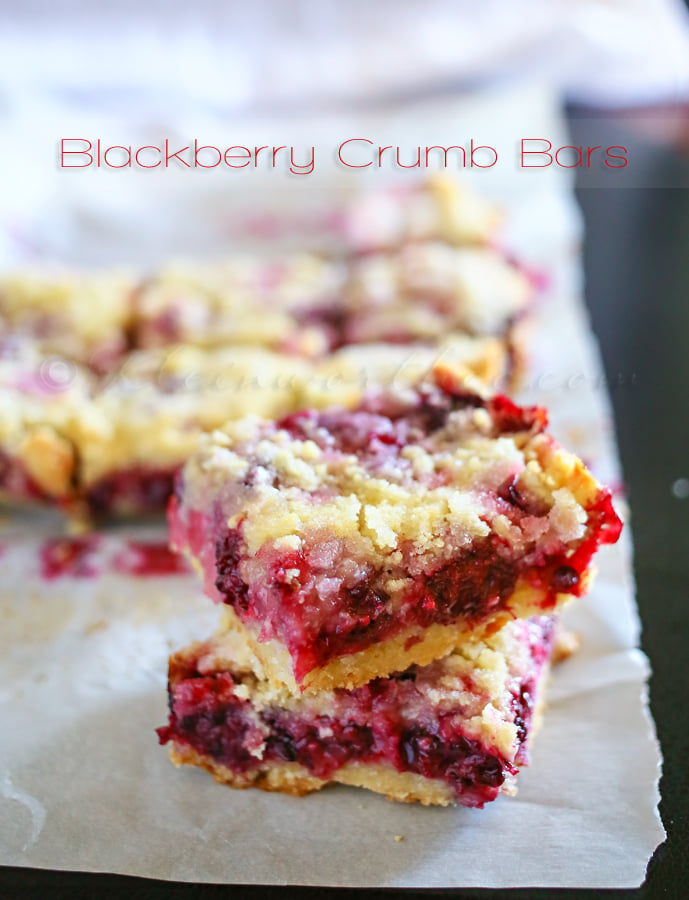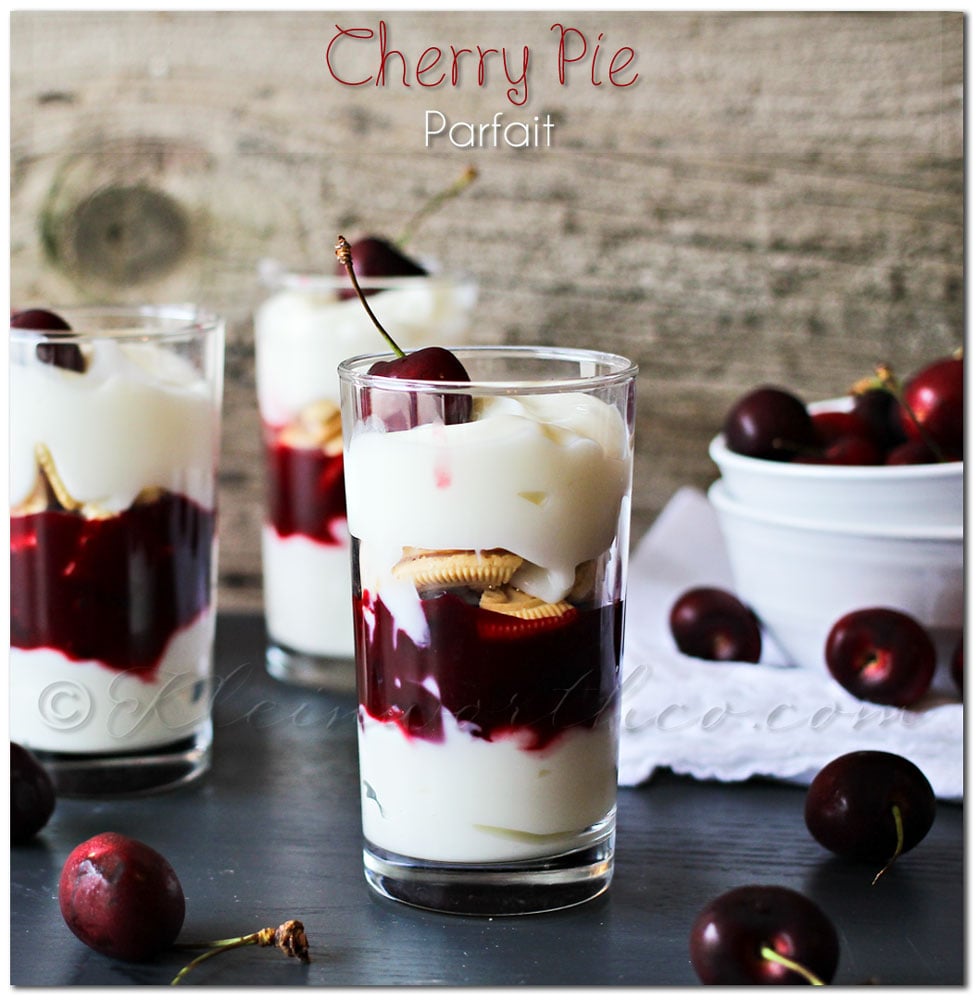 To see where I am linking today- visit HERE
0