For the longest time I have been craving fig butter. I have searched the stores high & low for figs – never resulting in what I was after. Must not have been the season. When the hubs came home from Costco the other day he surprised me with a huge container of figs. I was so thrilled. I knew exactly what I would do with them. They went straight into the slow cooker & in a few short hours I had jars & jars of Slow Cooker Fig Butter. I'm a happy girl. Let me show you just how easy it was to make so you can do it to.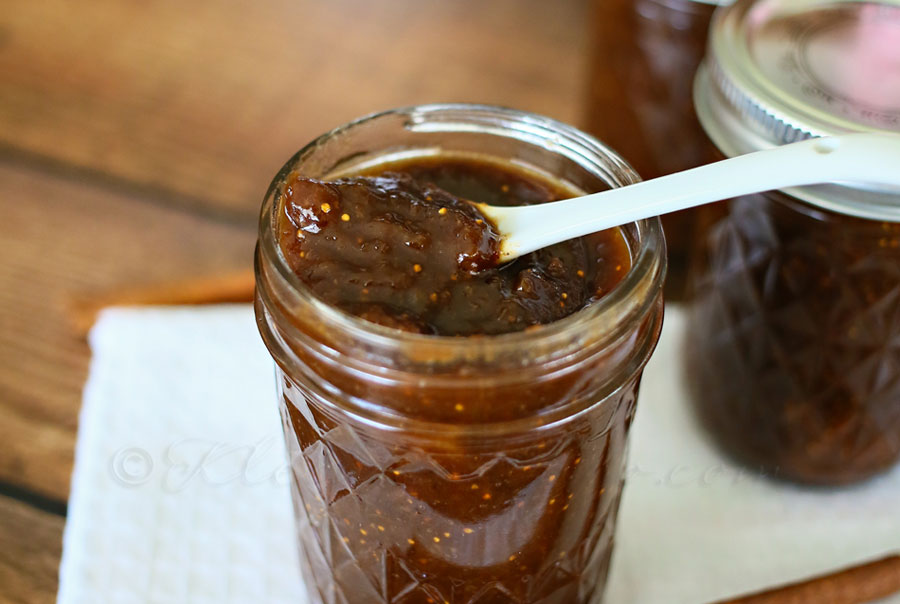 This is so tasty on my morning English muffin. The kids are so excited that it's what they call "butter season". I guess that means that I'm always making some sort of butter- apple, pear, pumpkin or now figs. I can't help it – it's so yummy.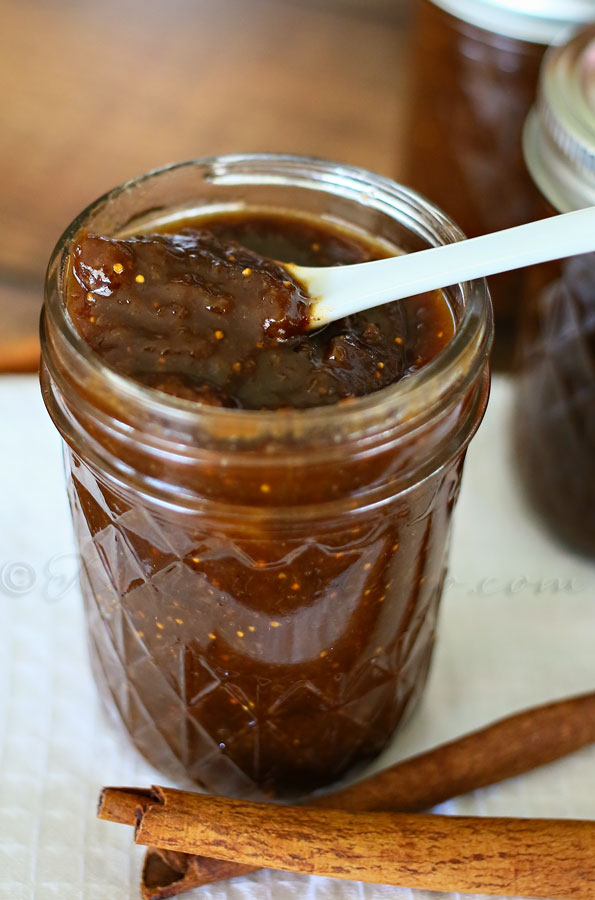 I'm happy that I was able to make enough to have some not only for spread but for also using in recipes. Stay tuned for that.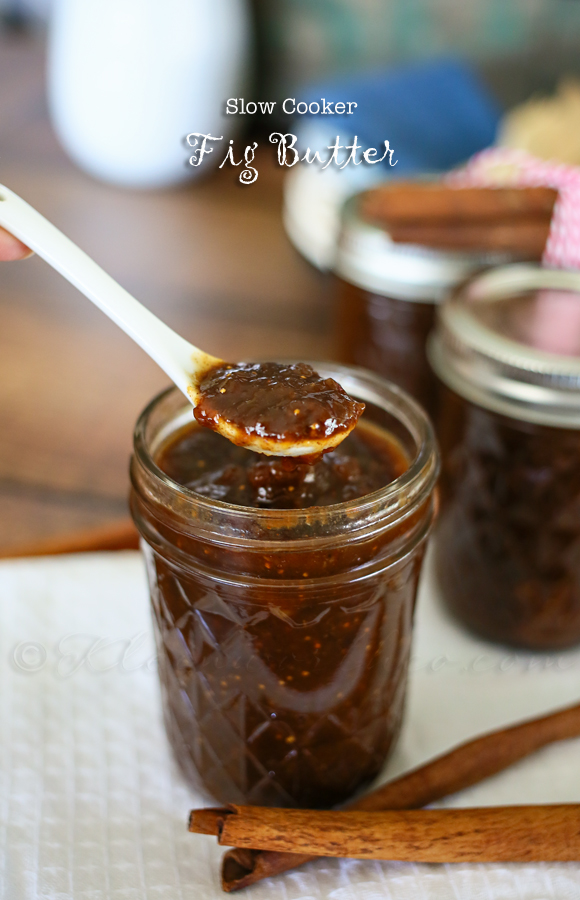 Slow Cooker Fig Butter
Ingredients
2 pounds whole figs about 20
1/2 cup brown sugar
1 cup granulated sugar
1/3 cup molasses
2 tsp cinnamon
3 tsp vanilla extract
1 tsp nutmeg
1 tsp pumpkin spice
Instructions
Cut stems off figs & slice in half

Place figs in slow cooker

Add other ingredients - cover

Cook on high approx 3-4 hours- stirring occasionally

Once figs are falling apart- use an immersion blender to break up any large pieces

Transfer to sterilized jars

Allow to cool at room temperature & then store in freezer or up to 3 months
Want to grab the other butter recipes I mentioned above?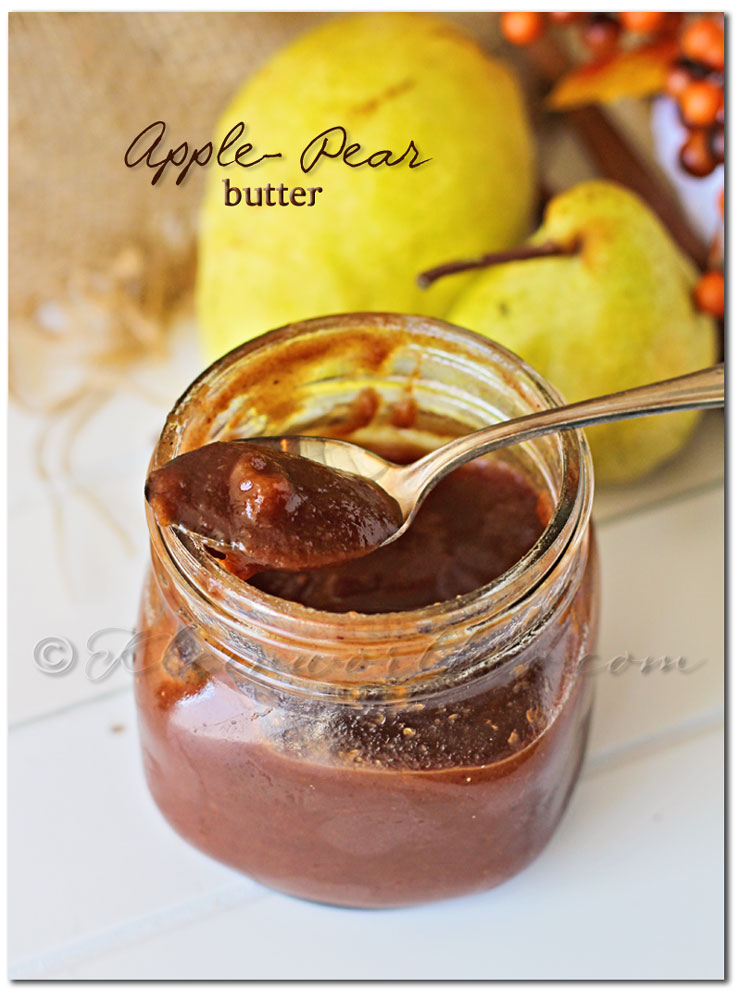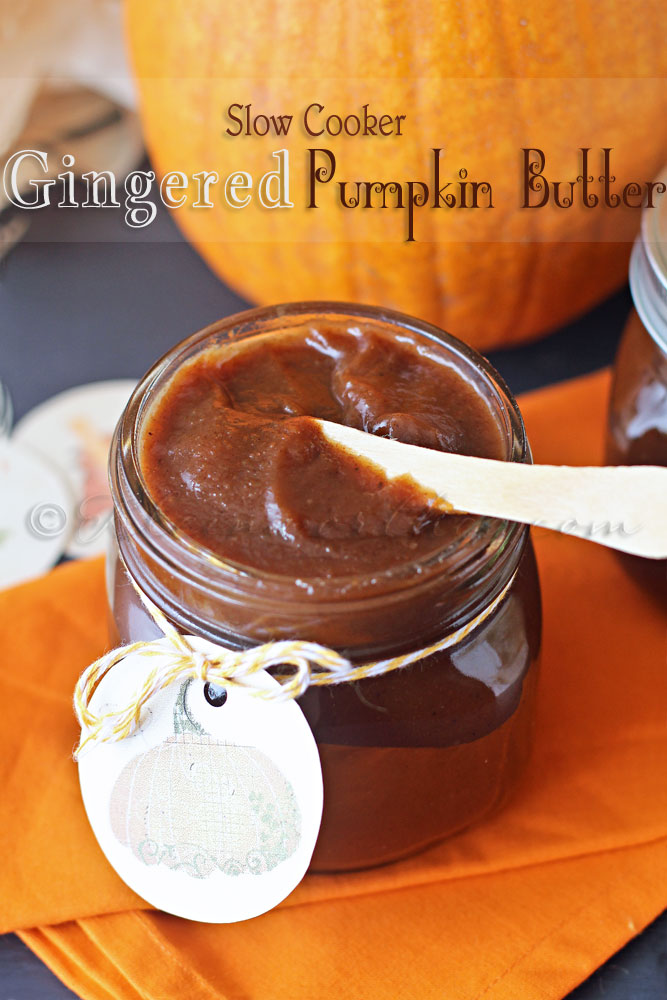 Slow Cooker Gingered Pumpkin Butter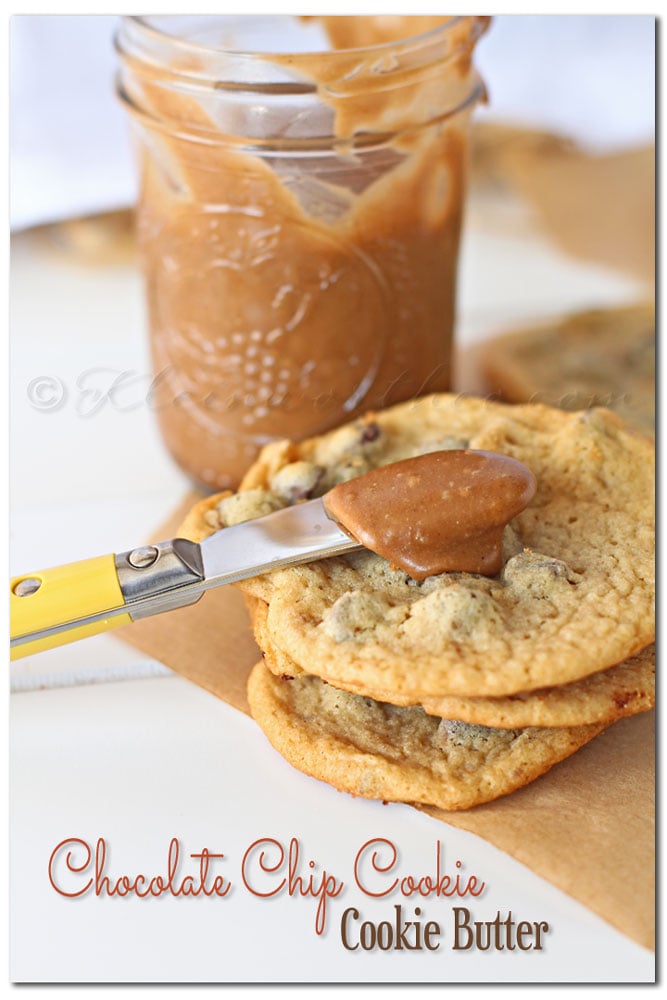 Chocolate Chip Cookie Cookie Butter
To see where I am linking today- visit HERE
[include id="1″ title="Footer Ad"]