Do you have a bunch of summer peaches just waiting to be made into something yummy? I have just the thing for you! This Cinnamon Peach Jam is perfect. Best part – no sugar added. YAY!! It's really easy to make too. I may start using this recipe for all my jams. I originally was going to make a traditional peach jam. But then my son reminded me that it's nearly fall & that means that it's almost (what he calls) cinnamon season. That boy loves cinnamon. So to put a little smile on his face AND give a little tease of fall recipes to come here soon- I had to add a little cinnamon. I'm so glad I did!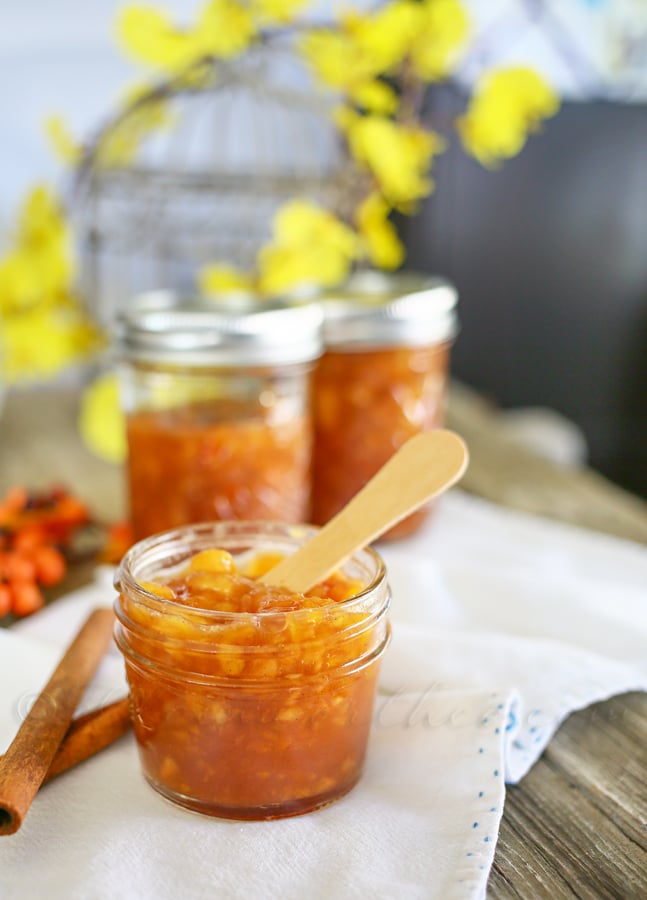 Oh my goodness – I was adding this to the top of my vanilla ice cream. Delish!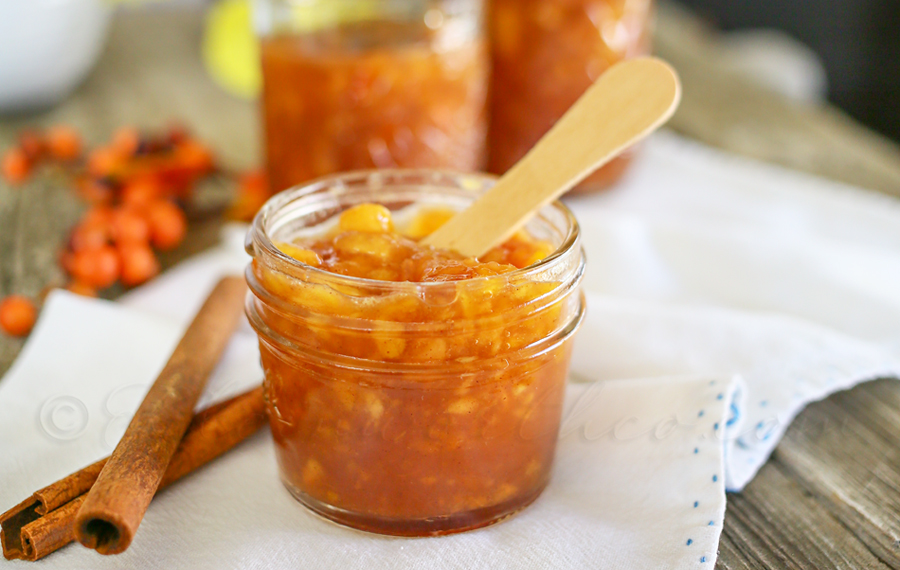 You could also use this recipe with nectarines or apricots.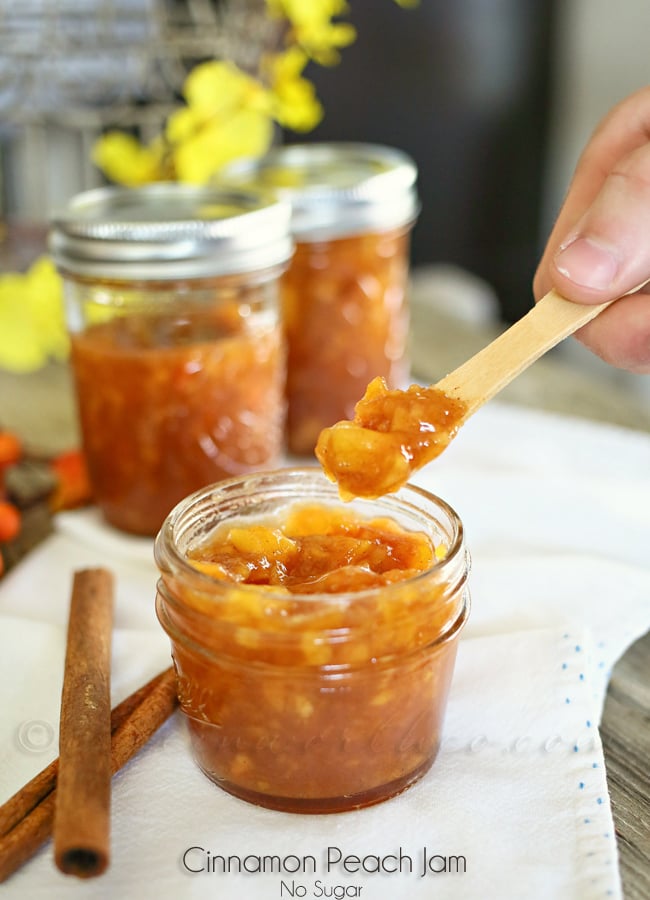 Cinnamon Peach Jam
Ingredients
2 cups fresh or frozen peach wedges
1/2 cup lemon juice
1/2 tsp cinnamon
2/3 cup raw honey
1 tbsp no-sugar needed powdered fruit pectin
Instructions
Heat peaches & lemon juice in small saucepan until tender.

Transfer to food processor & pulse until mixture is thick & peaches are broken into small pieces

Return to saucepan- add honey, cinnamon & pectin

Bring to a rolling boil & hold at boil for 1 minute

Remove from heat & carefully ladle into prepared jars

Add lids

Cool on counter to room temperature & then freeze

OR you can immediately process in a hot water bath for 10 minutes & store in pantry.
Want more sauces & spreads?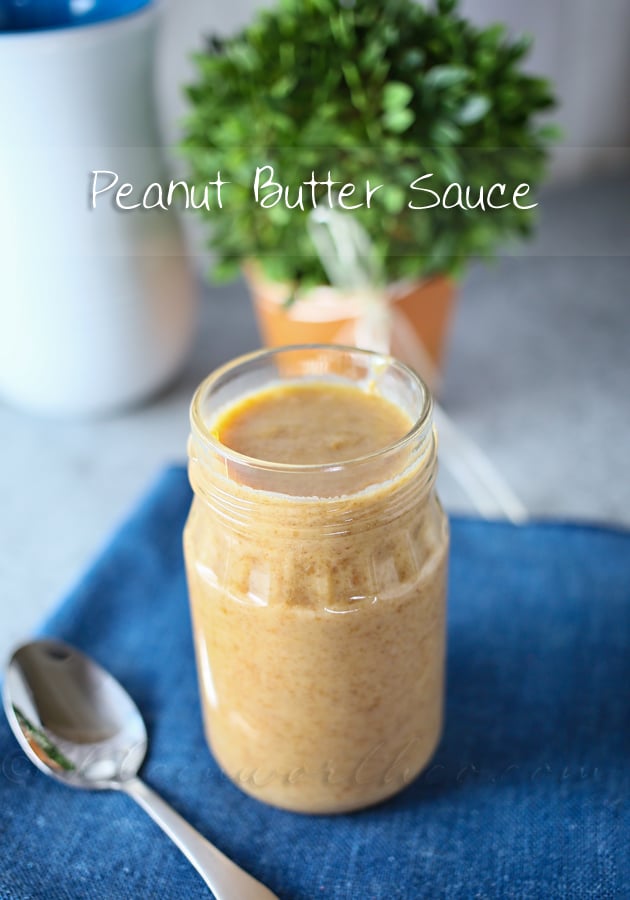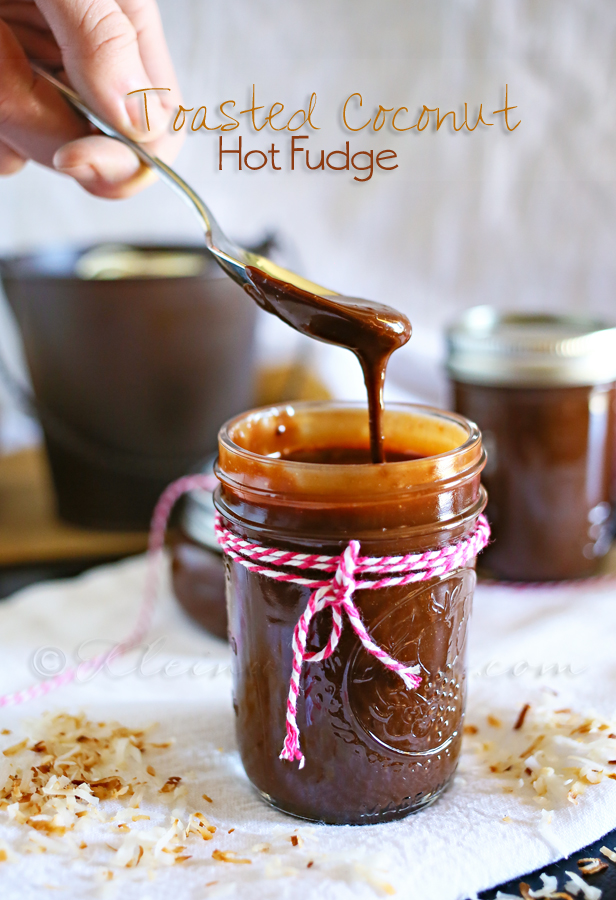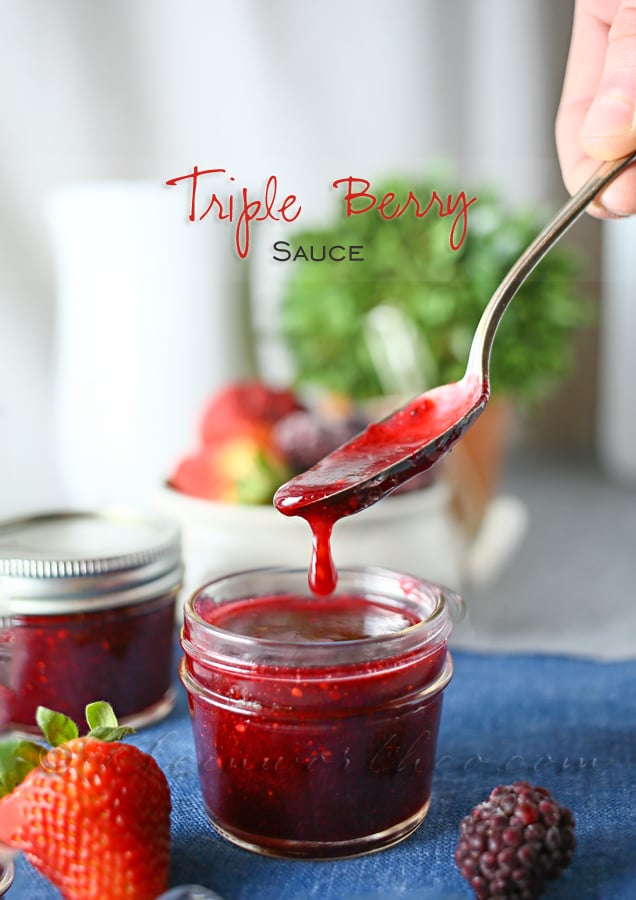 To see where I am linking today- visit HERE