One thing I love to have over the holidays is Pepper Jelly. It's sort of a tradition since the hubs & I got together. He grew up with it- his mother was the queen of entertaining & always had a little tray of crackers, cream cheese & pepper jelly sitting out among all the other goodies. We usually just buy some but this year I had planned on making some to share with you as part of my holiday traditions. But because I wasn't home most of December- I didn't really get around to making it until now. I am so happy I decided to still make it instead of putting it off until next holiday season.
Simple Pepper Jelly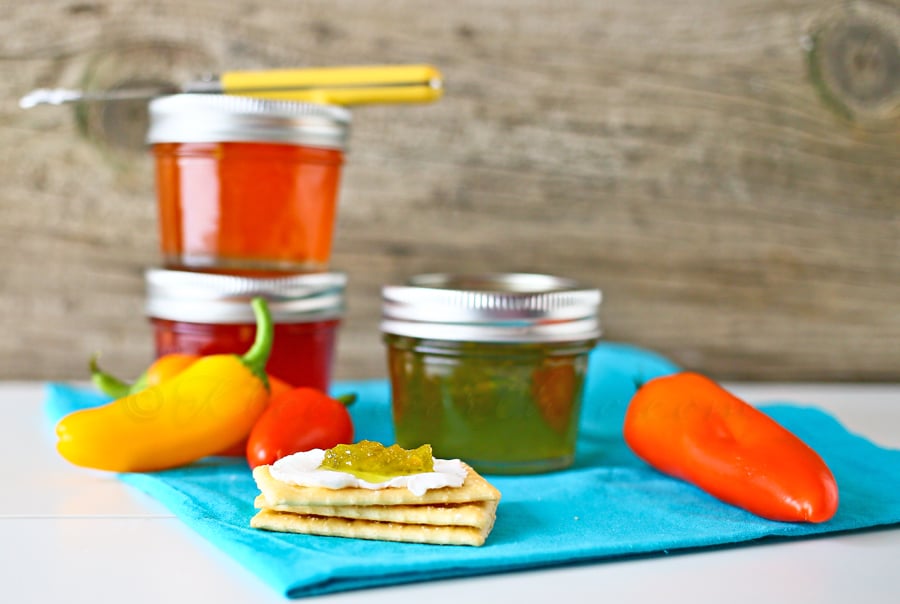 Like I said- take your little cracker, add a little cream cheese & then top with pepper jelly. Swoon!!!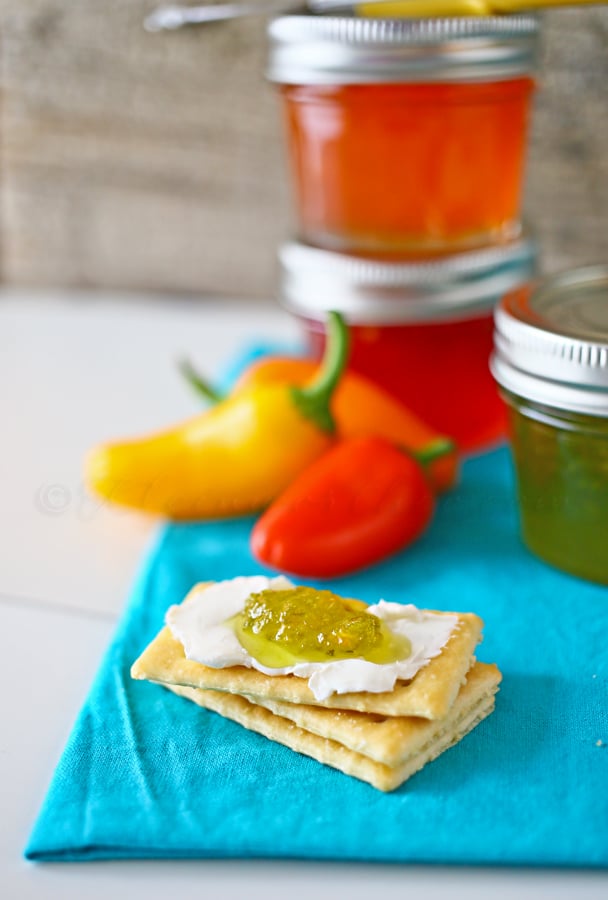 It's truly something I crave & look forward to all year long.
Now I have made so much I may have enough to last me until next holiday season.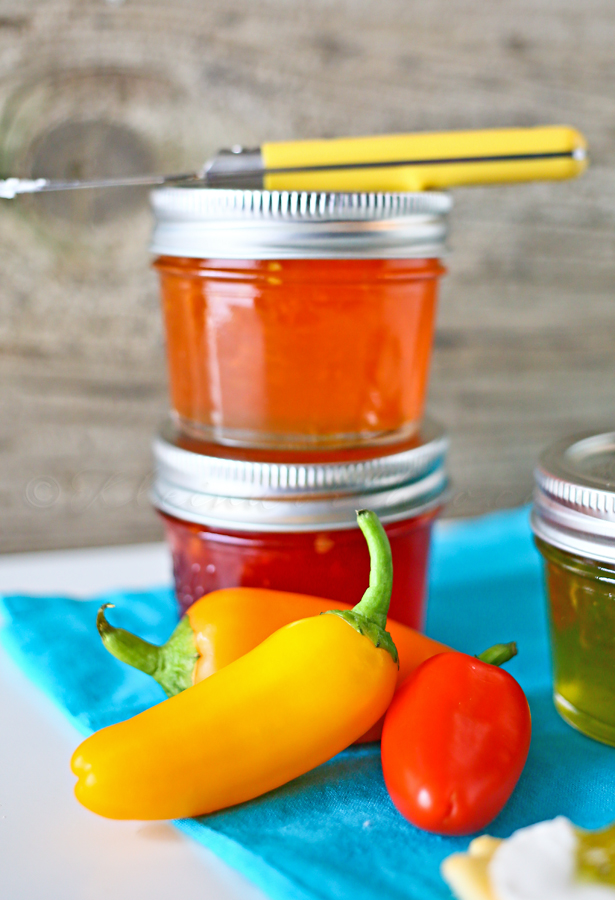 Just look at these peppers!! Aren't they gorgeous? They were calling me in the store – I had to buy them.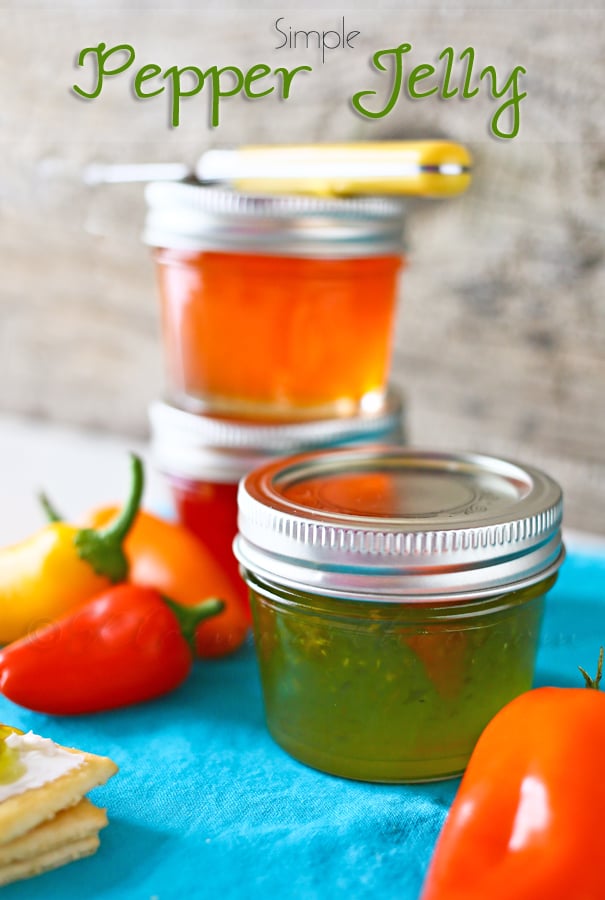 I tell you- it turned out SO MUCH BETTER than anything I have ever purchased. I'm in heaven.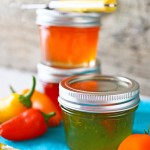 Simple Pepper Jelly
Ingredients
1 bell pepper red, green, yellow or orange- your choice
2 sweet peppers match the color to your bell pepper
1/2 cup apple cider vinegar
2 cups granulated sugar
2 tbsp pectin
2 drops matching food color optional
Instructions
Cut open your peppers & remove seeds. Place in food processor & pulse until they are minced & nearly a paste. It's okay to have some larger pieces left.

Transfer to medium saucepan & add cider vinegar & sugar.

Cook on med-high until it comes to a rolling boil.

Remove from heat & add in your pectin & food coloring. Stir to combine well.

At this point you can transfer to your prepared jars & either freeze or go through the canning process to seal - boiling for 15 minutes before removing.

This makes about 20 ounces. I made a batch for each color because I couldn't resist.
Want More Spreads?
To see where I am linking today- visit HERE
0